Ner i & Hu designed a complex Pernod Ricard in China, on Mount Emei. Emeishan along with Putoshan, Wutiashan and Jiuhuashan is one of the four sacred mountains of Chinese Buddhists. In 1996, UNESCO designated the area s a World Cultural Heritage Site. Once there was a grandiose monastery, the site of historical battles and an important point on the map of many pilgrimage and trade routes.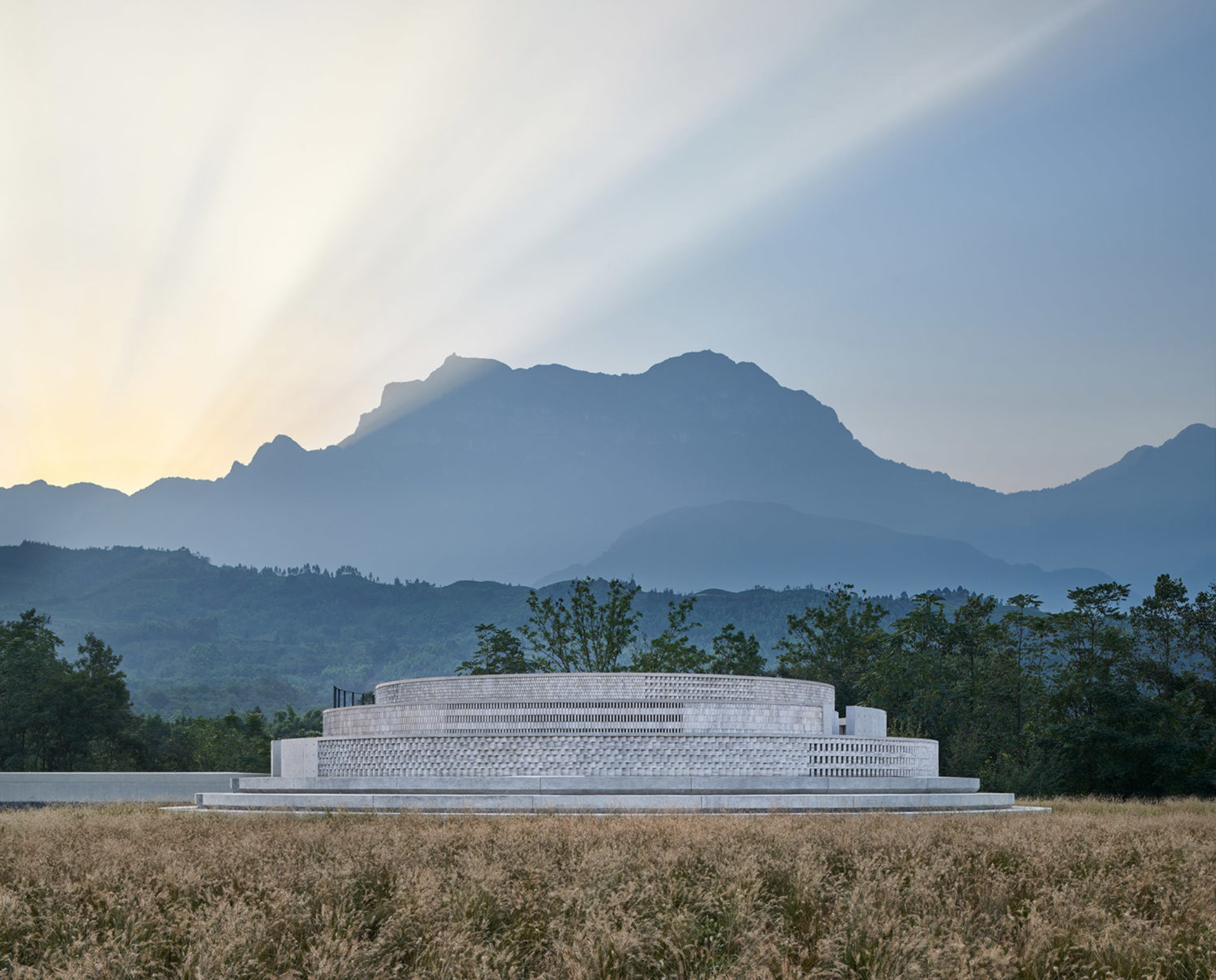 The Neri & Hu team took the opportunity to create a timeless architecture, addressing both brand values and cultural heritage. Three long buildings with gradually descending lines of roofs are built on the north side of the site. All of them are successfully inscribed in the natural gentle slope. The restored clay tiles give an exquisite texture to the pithed roofs, which rest on a modern concrete structure of pillars and beams.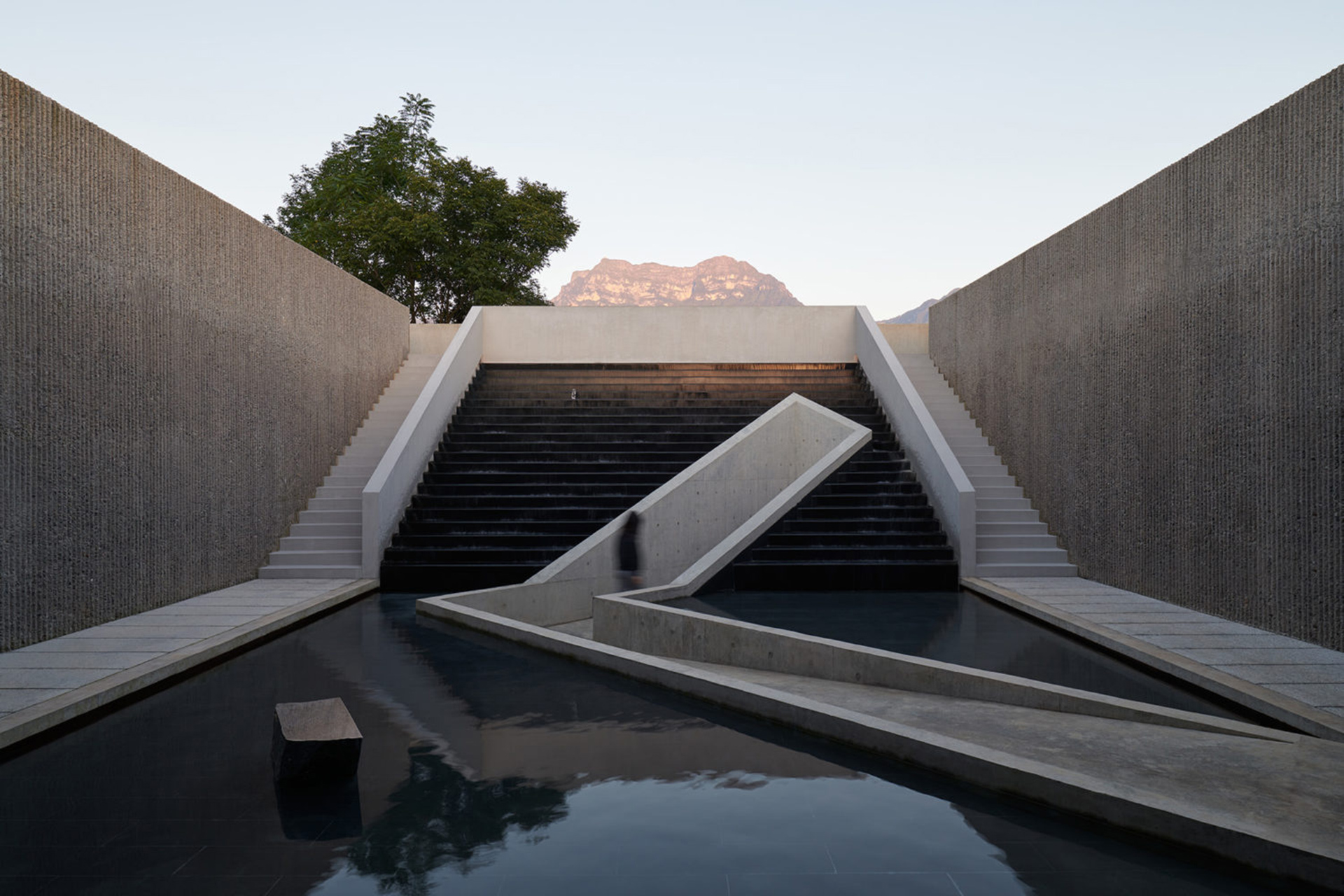 The stone walls are built from the same ancient boulders that were extracted from the ground during the leveling of the site . Unlike traditional industrial buildings, the two volumes open to visitors are built on foundations in the shape of a circle and a square. These figures symbolize heaven and earth in Chinese philosophy. The circular building with five underground tasting rooms is partially submerged in the ground. The courtyard, in the center of which is a waterfall, is surrounded by a spectacular dome.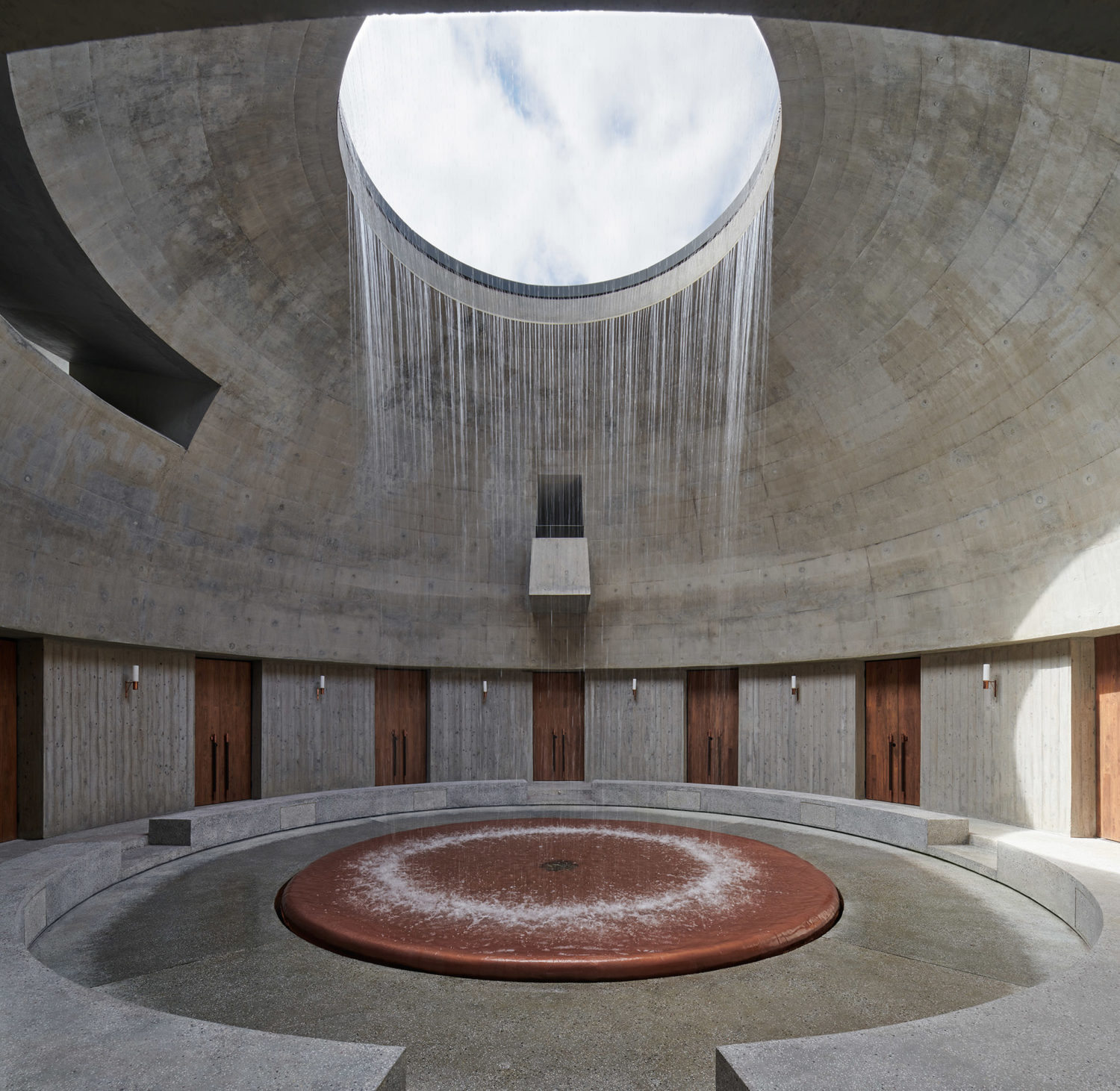 The upper part of the dome protrudes slightly from the ground and subtly reflects the silhouette of the mountains. The cubic building, which houses a restaurant and a bar, is located lower  in relief. It is cantilevered on both sides, with one corner towering over the river bank. In its center, an open courtyard is oriented to frame Aimei Peak. A variety of concrete, cement and stone mixtures form a palette of materials. The accents are drawn from the whiskey production process, with its attributes such as copper distillation tanks nd oak barrels. Neri & Hu found a balance between architecture and landscape, showing a deep respect for the natural resources of the place and the artistry inherent in Pernod Ricard.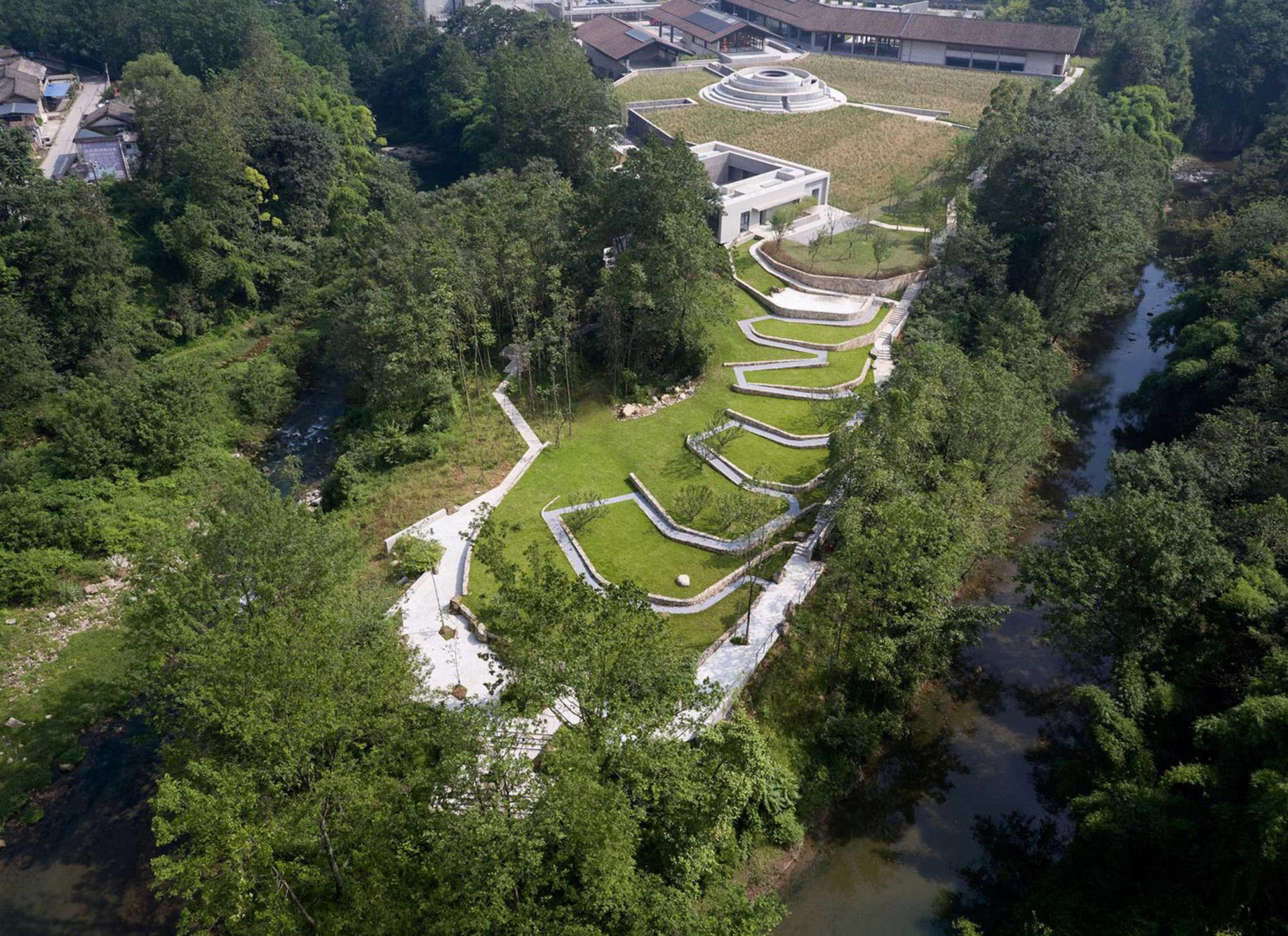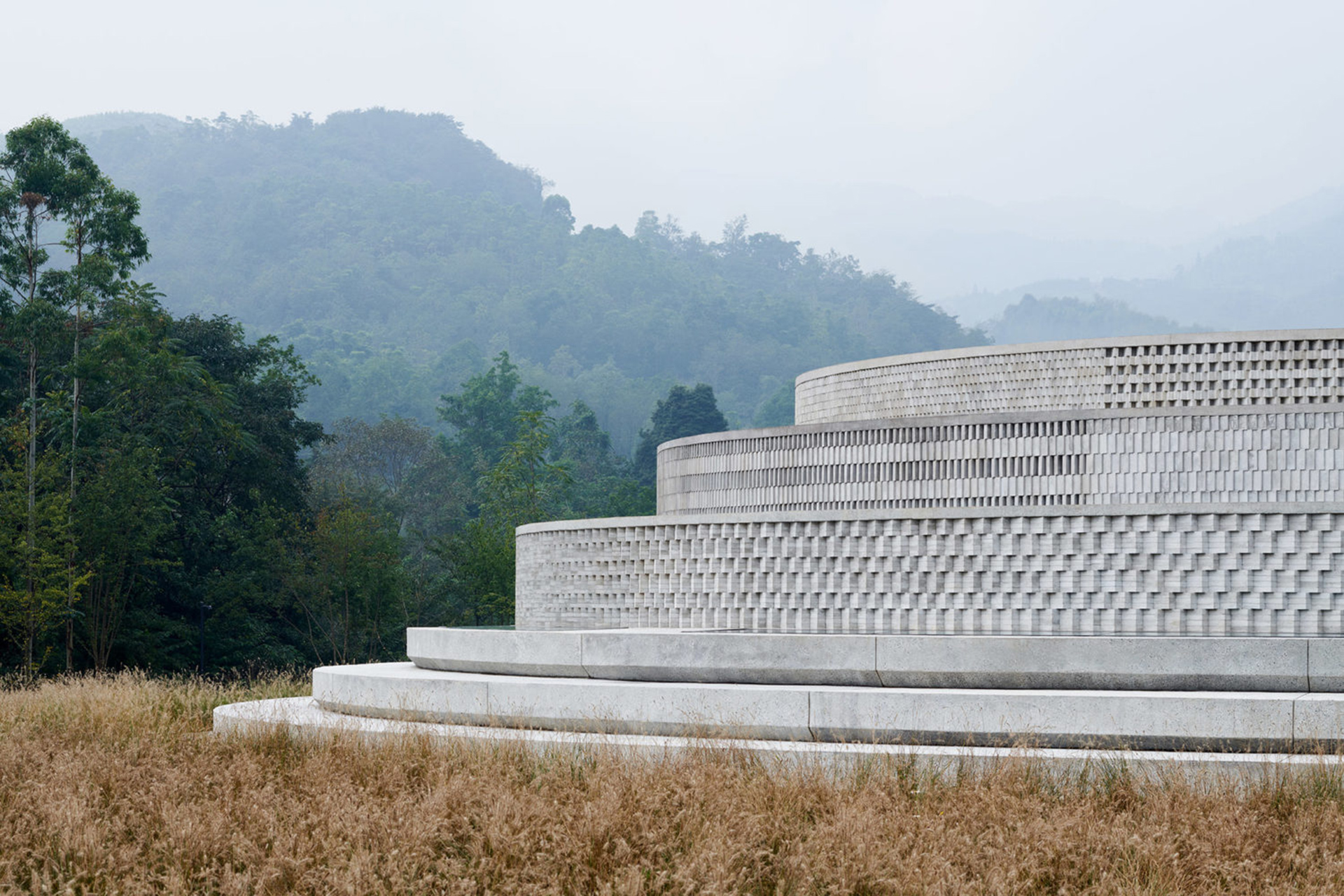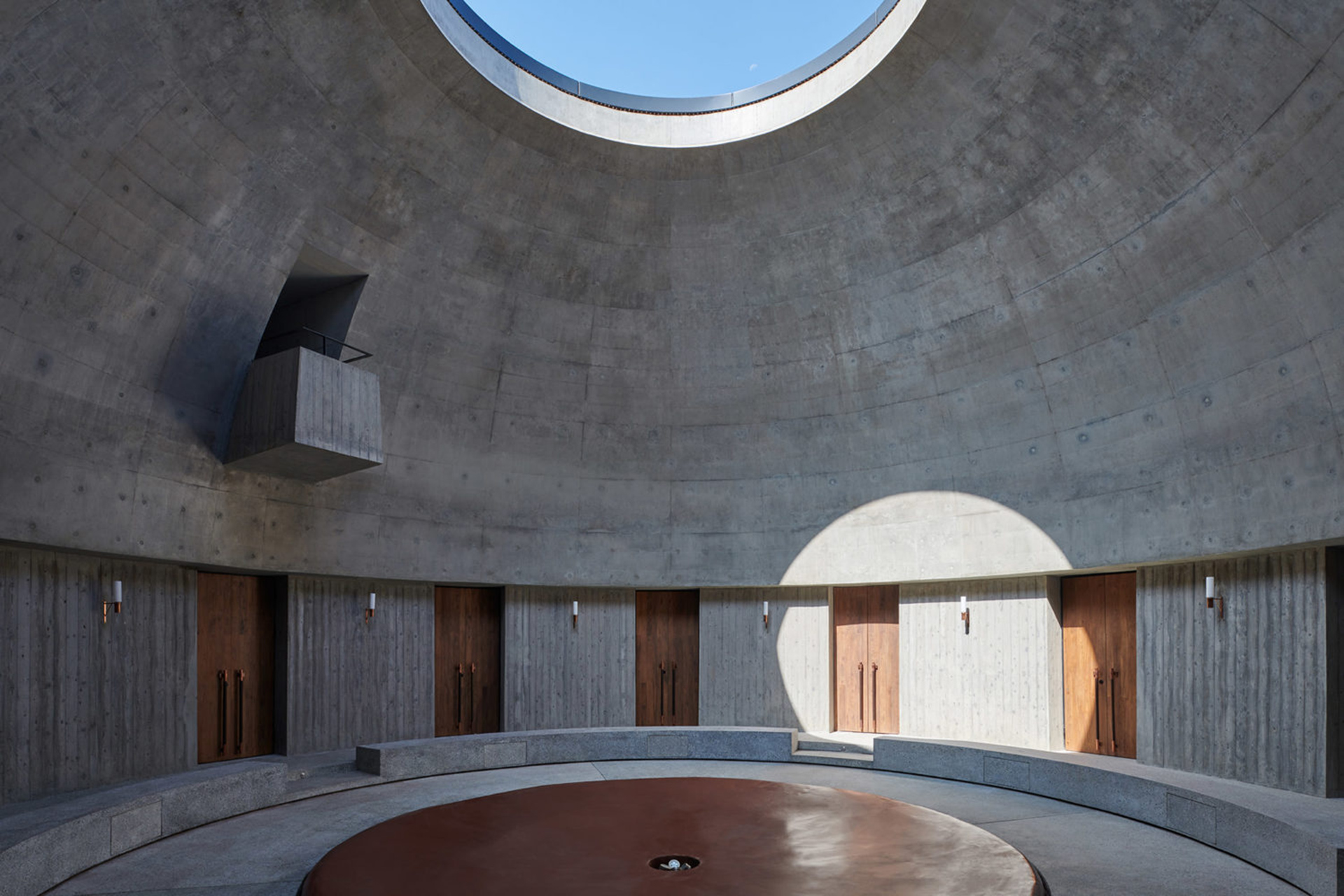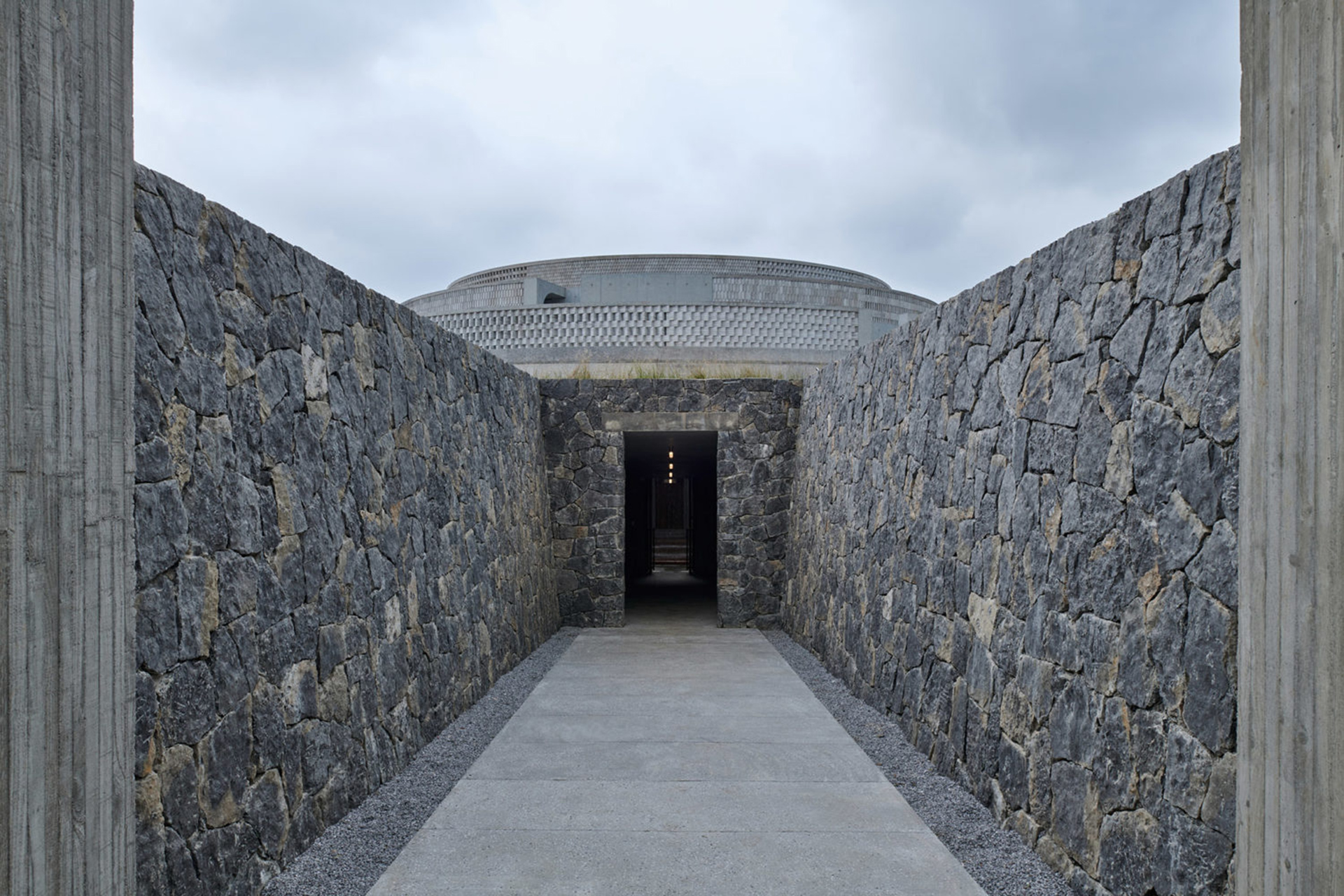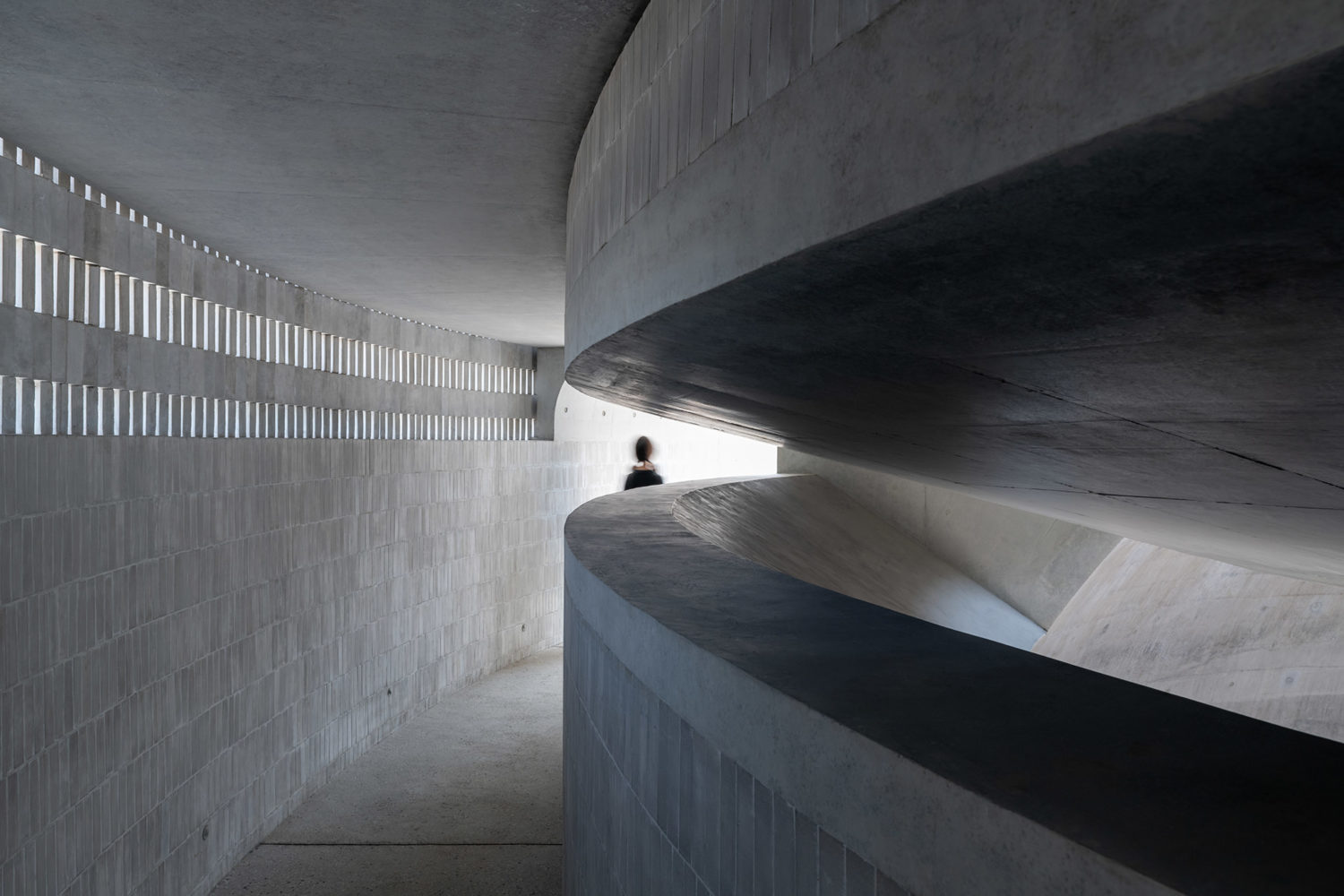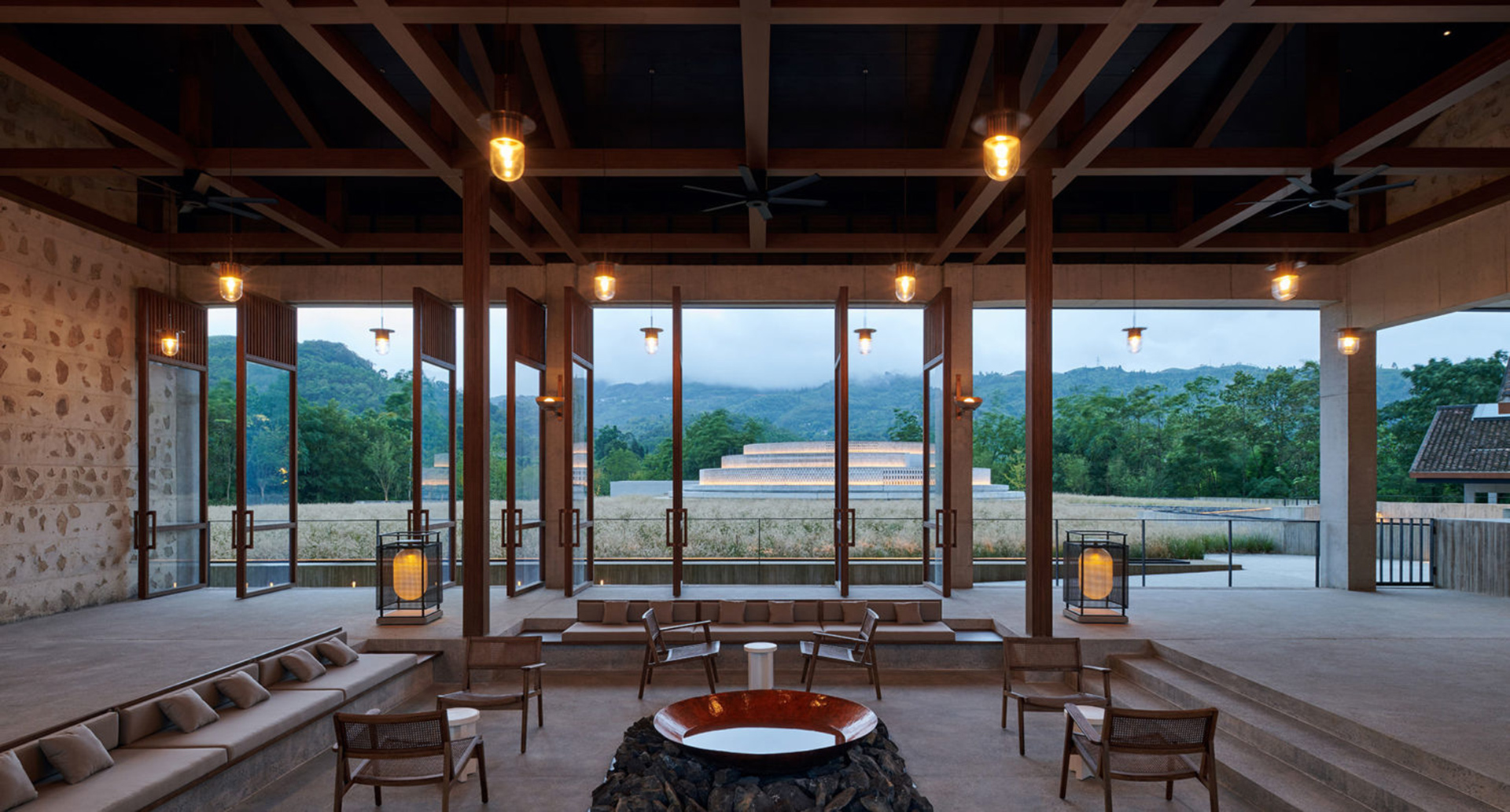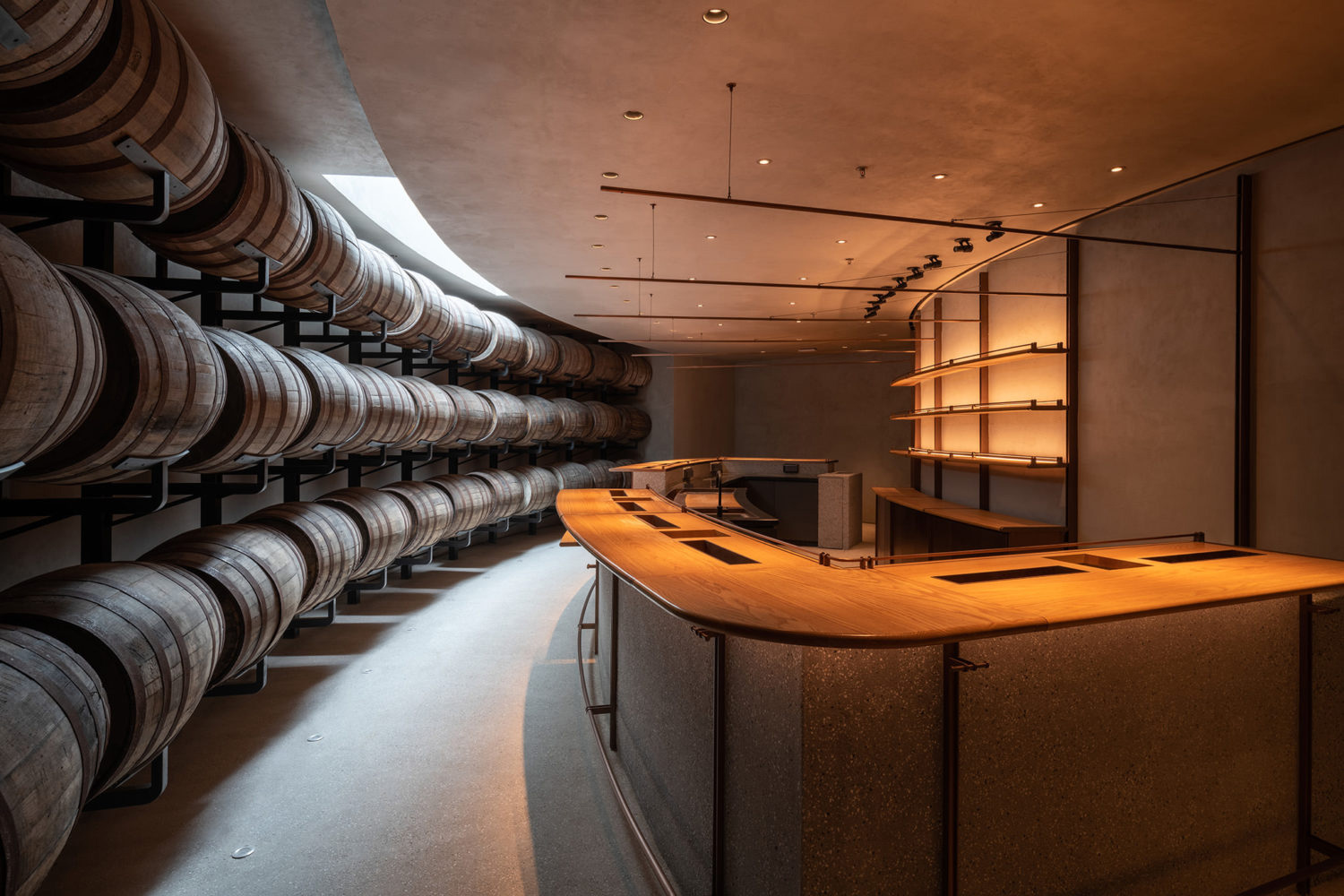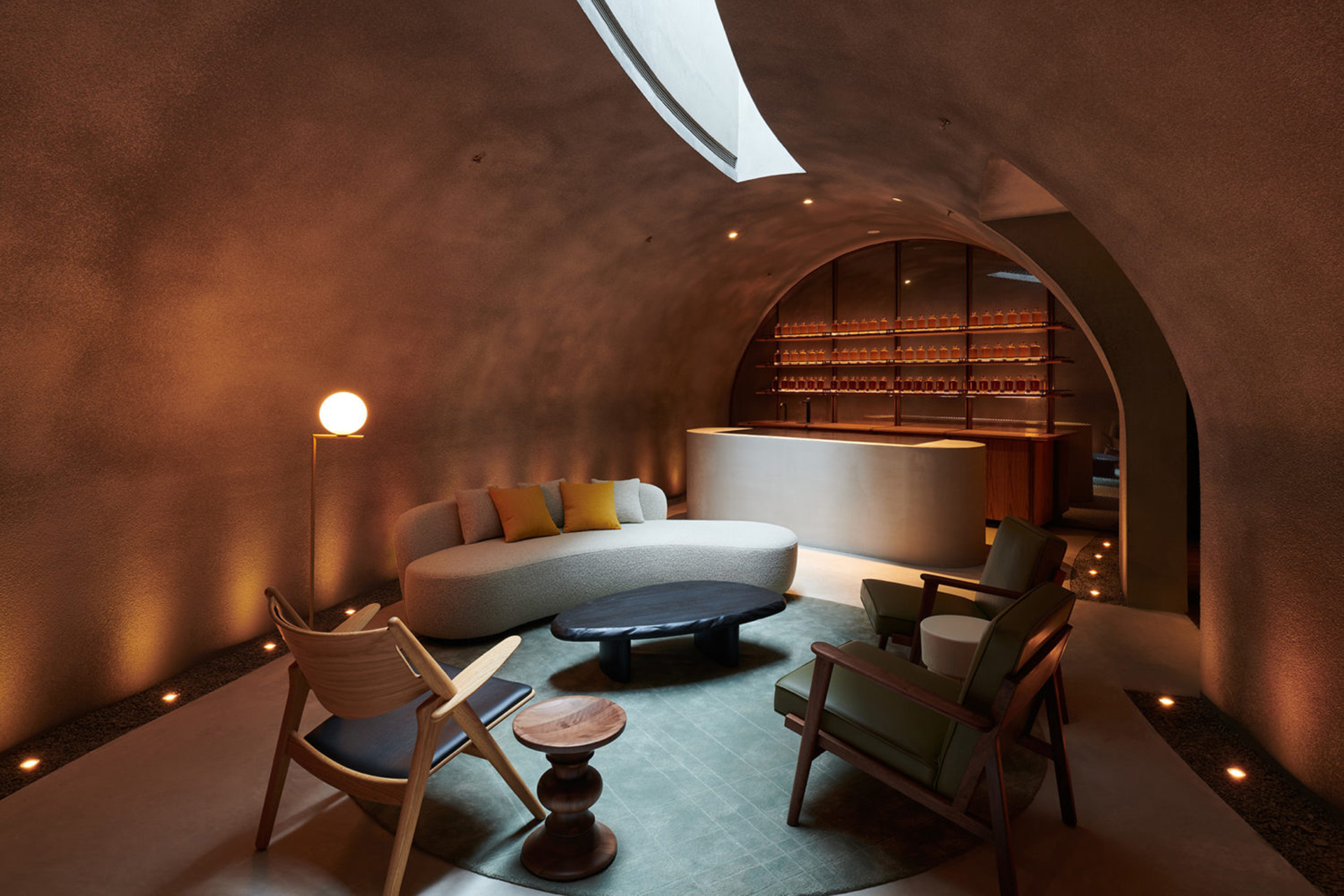 Photo Credit : Chen Hao | Via : interior.ru