Having announced its list of winners, in numerous categories, we've flagged up some of our particular favourites. An imaginative redesign of the "Camel" logo, a gorgeous mural on a children's hospice, a bookstore in China, a laser projector and experiments in colour. These are some of the rich and wonderfully varied winning categories, all capturing the length and breadth of human creativity and ceaseless ingenuity in the arts.
With a judging panel made up of the industry's leading talents, the evaluation criteria is structured to establish meritocratic ideals and blind-peer review. It offers fairness, when judging. As well as being great and eminent honours, the tiered prizes serve the creative individual in helping promote their work further.
The full list of 2020's winners can be found here and registration for next year's competition is open.
Above Caption: Yu Chen's sleek, award-winning "Project Yellow."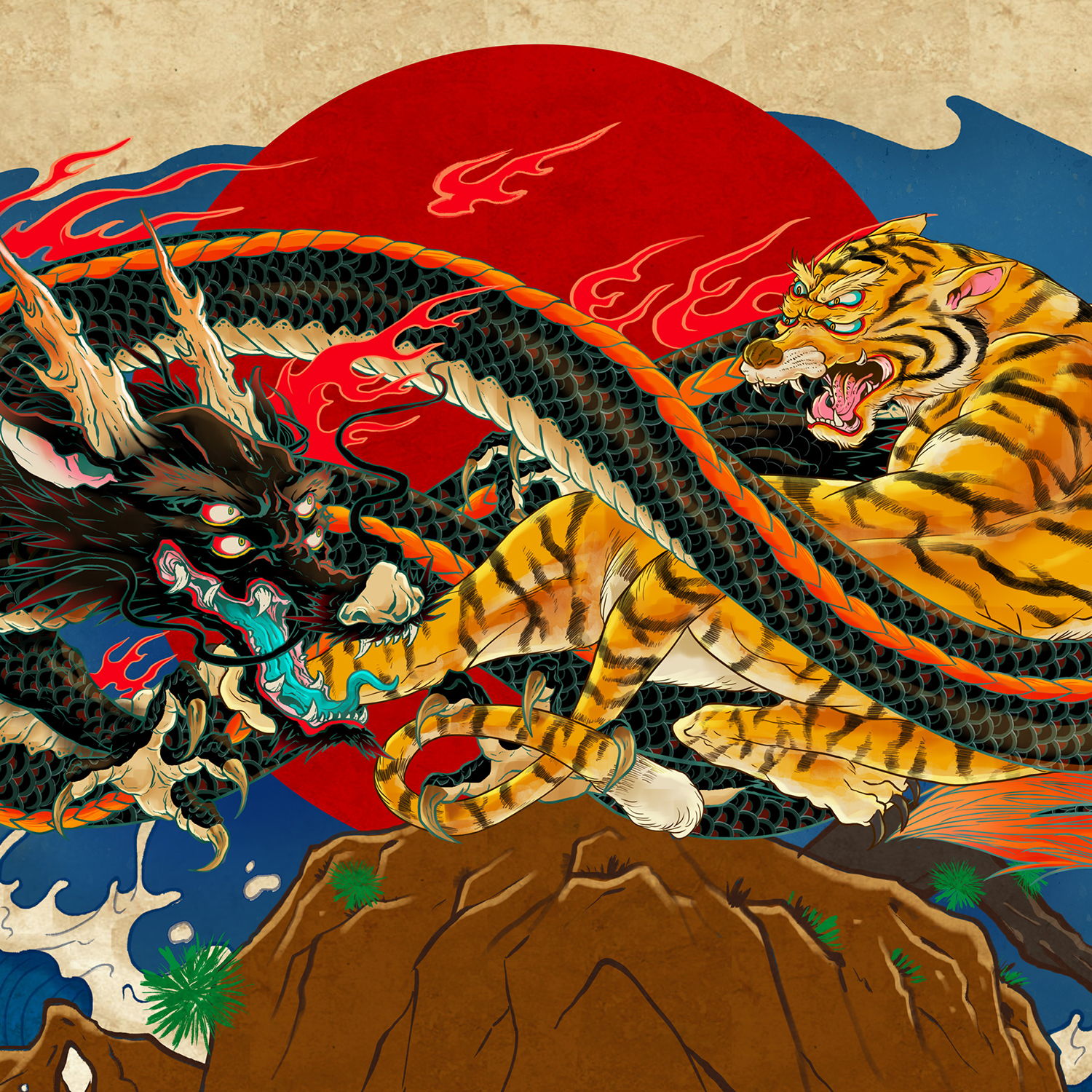 The "Legendary Beast Illustrations" are inspired by traditional Chinese imagery.
DAYBREAK LI
An Iron A' Design Award winner in the Graphics and Visual Communication Design category, "Legendary Beast Illustrations" by Daybreak Li is a series of gorgeous drawings done in Photoshop. Using strong colour contrasts and traditional imagery associated with Chinese culture, the illustrations are bold and eye-catching. Chief inspiration comes Chinese folding fans and old phrases such as "dragon leaps and tiger leaps" and "iron bird flies to Phoenix and crane returns." These various sentences served to underline images which represent coexistence of opposites, masculine and feminine outlooks.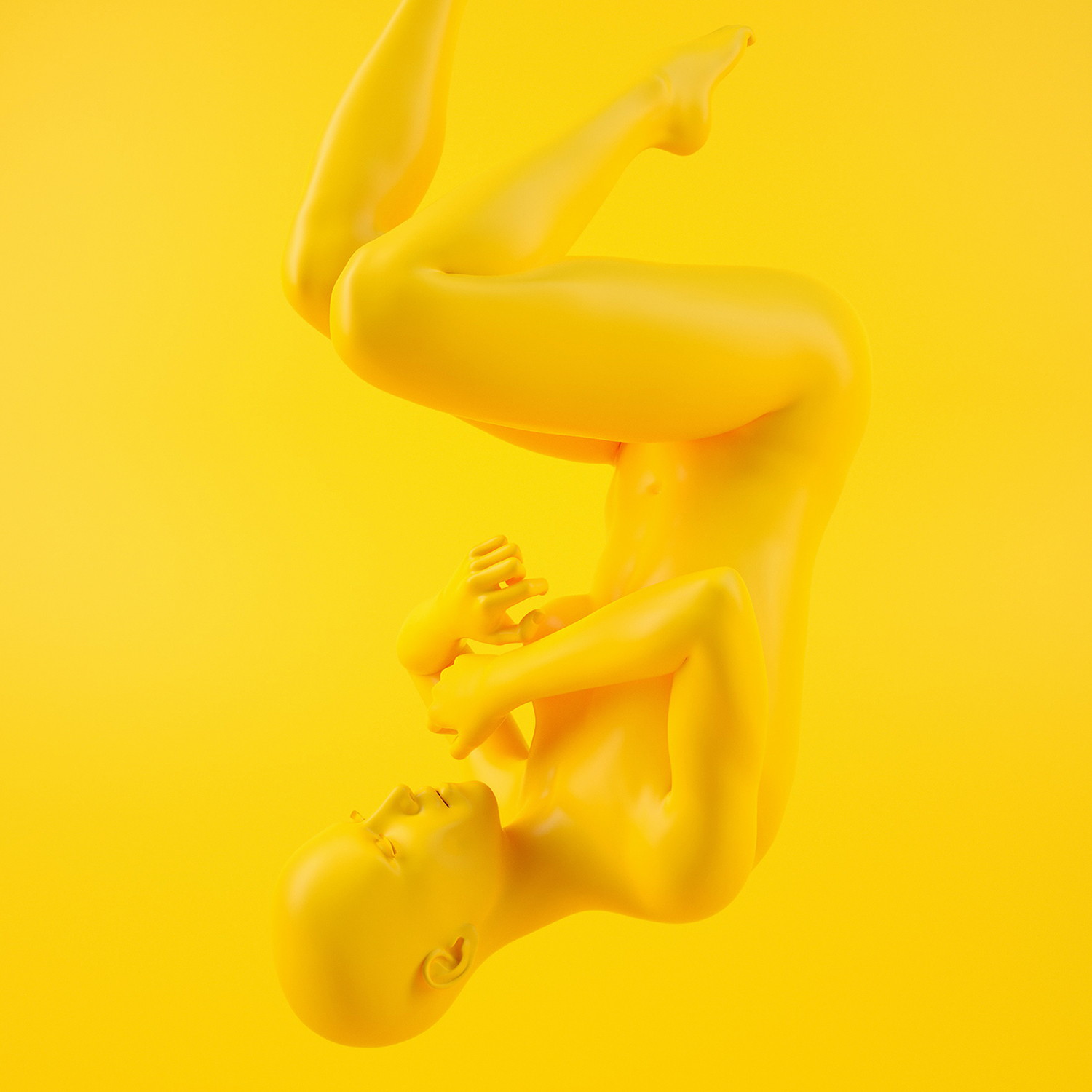 Project Yellow Visual IP Design, Silver A' Design Award winner.
YU CHEN
The key fundamental concept of Yu Chen's "Project Yellow" is 'everything is yellow.' The artist described the fascination with the bright colour, which is rich and dynamic and nuanced. How does the colour transform the object? Visual impact and current trends was very much on Yu Chen's mind, when undertaking the project, which used 3D modeling, sculpture and spot color printing. The goal of "Project Yellow" is to further collaborate with brands to create unique art products.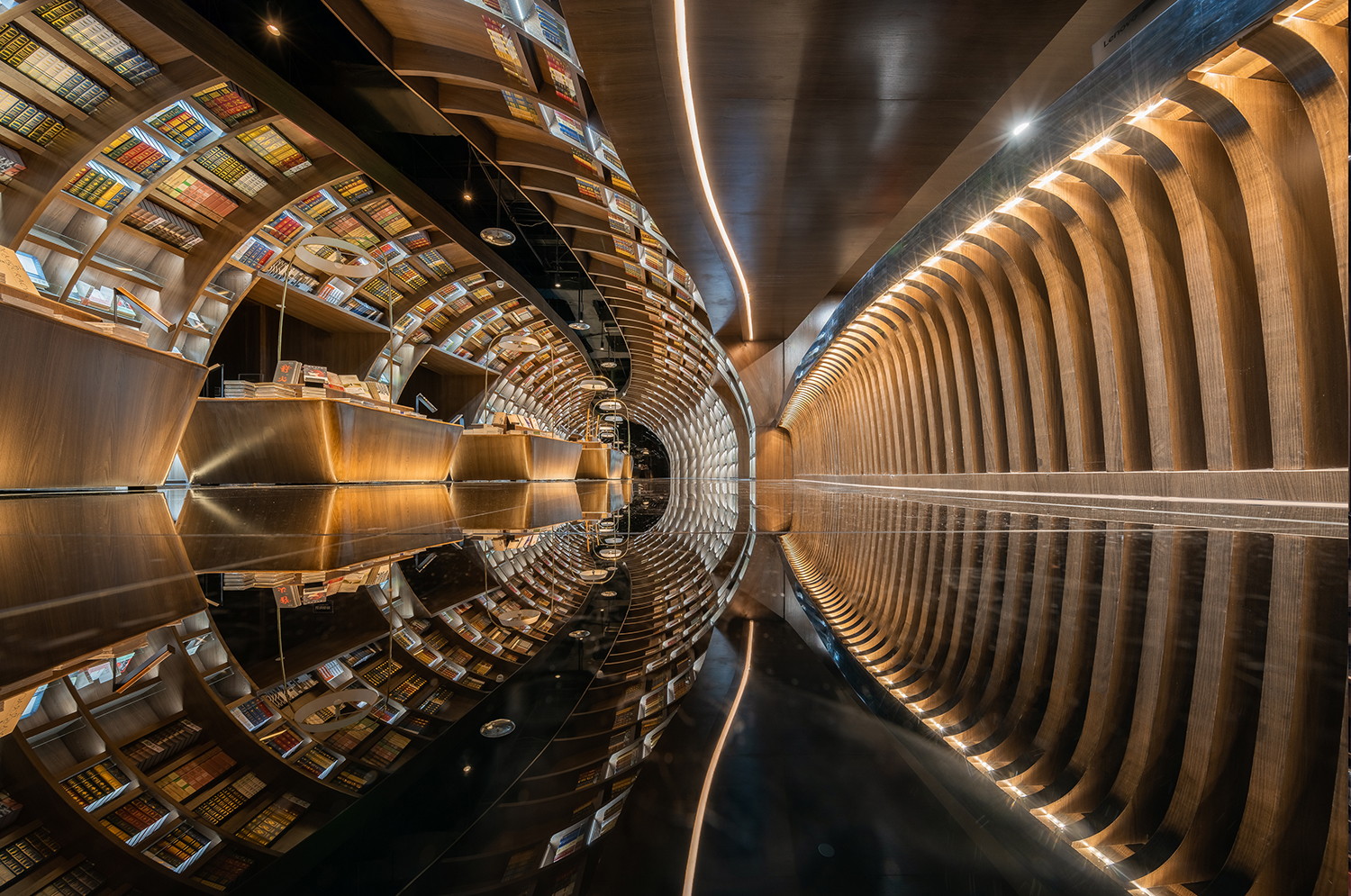 Xiang Li envisions the most beautiful bookstore in China.
XIANG LI
Bookstores are usually stuffy places and, in the age of online shopping, they're fast becoming obsolete spaces. "Guiyang Zhongshuge Bookstore" by Xiang Li offers a vision and experience far from the norm, and the result is spectacular. This dizzying and awe-inspiring design wished to create the most beautiful bookstore in China. Inspired by natural landscapes such as mountains and caves, this project offers consumers a visual experience connected to "the treasures of knowledge." Xiang Li won a Platinum A' Design Award in the Interior Space and Exhibition Design category, for this wonderful achievement.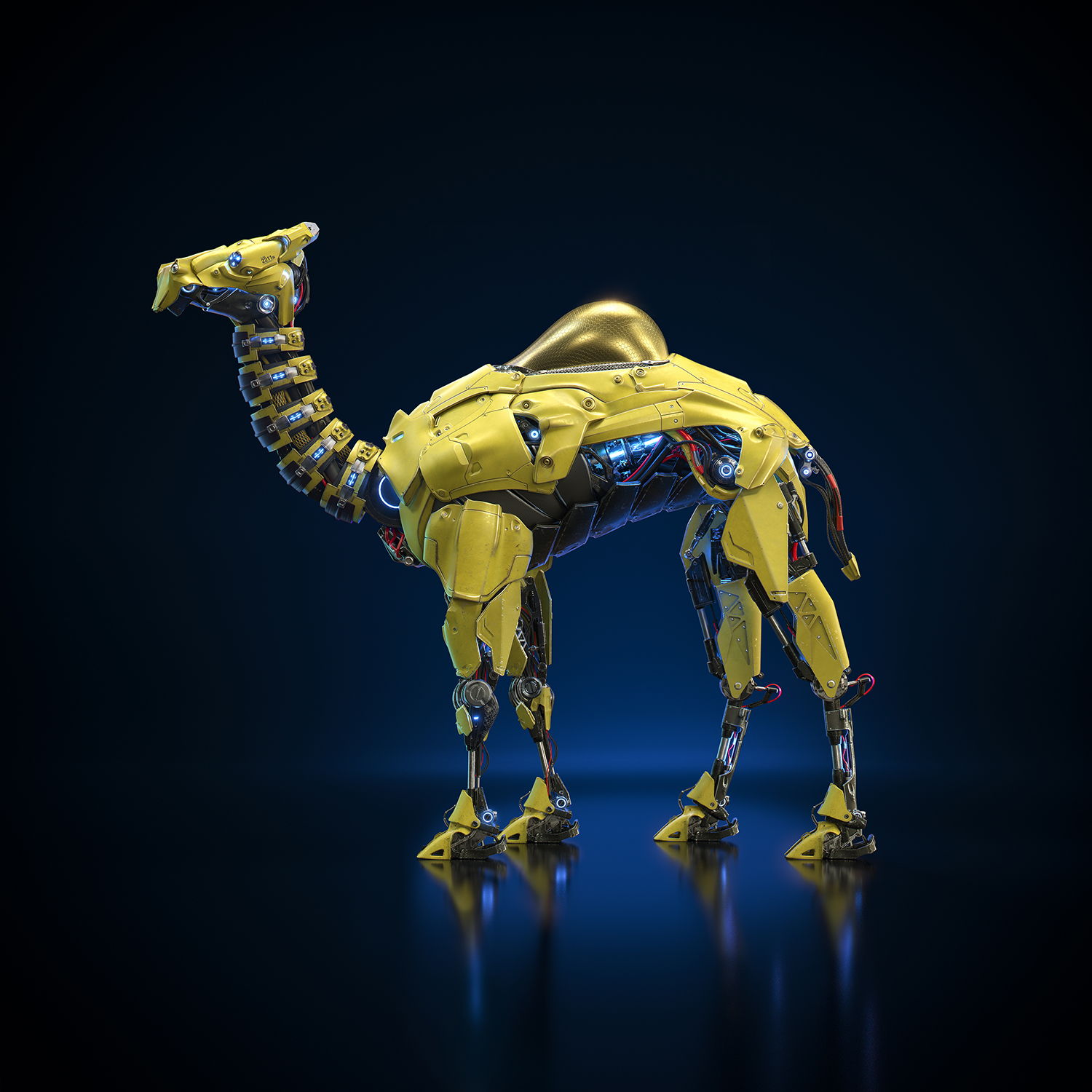 A robotic camel, winner in the Computer Graphics and 3D Model Design category.
EDU TORRES
Edu Torres' "Camel Robot Digital Art" is a sci-fi-themed, 3D model interpretation of the Camel brand of cigarettes logo. The piece was commissioned as part of an exhibition. Torres researched industrial machinery, camel anatomy and science-fiction cinema, when coming up with the overall design. The finished result is a brilliant hybrid image of the machine and the organic. Torres included partially open sections on the face, neck, body, legs and tail, to acknowledge the balance between the artificial elements and the recognisable, natural form of the camel.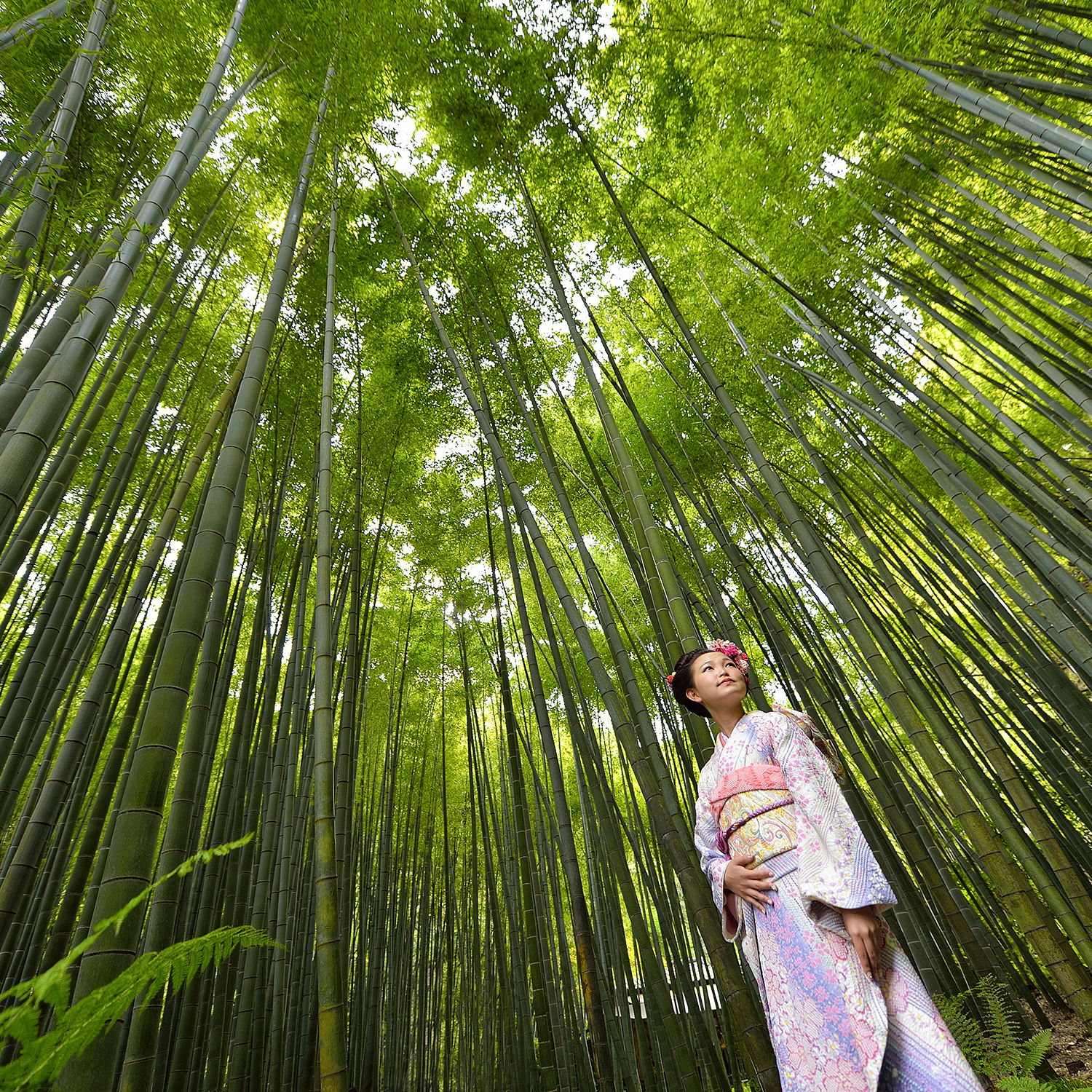 "Coming of Age" was photographed at Hokokuji in Kamakura, Japan.
ISMAIL NIYAZ MOHAMED
The cultural symbolism of the bamboo tree and the passage between childhood and adulthood served as main inspiration for Ismail Niyaz Mohamed's "Coming of Age Photography" series. An Iron A' Design Award winner in the Photography and Photo Manipulation Design category, the location at Hokokuji was specifically chosen for its magnificent bamboo garden, though visitors to the attraction caused delays in completing the photo shoot. Imbued with Japanese iconography and details, the photos reflect on age, hope and prosperity for the future.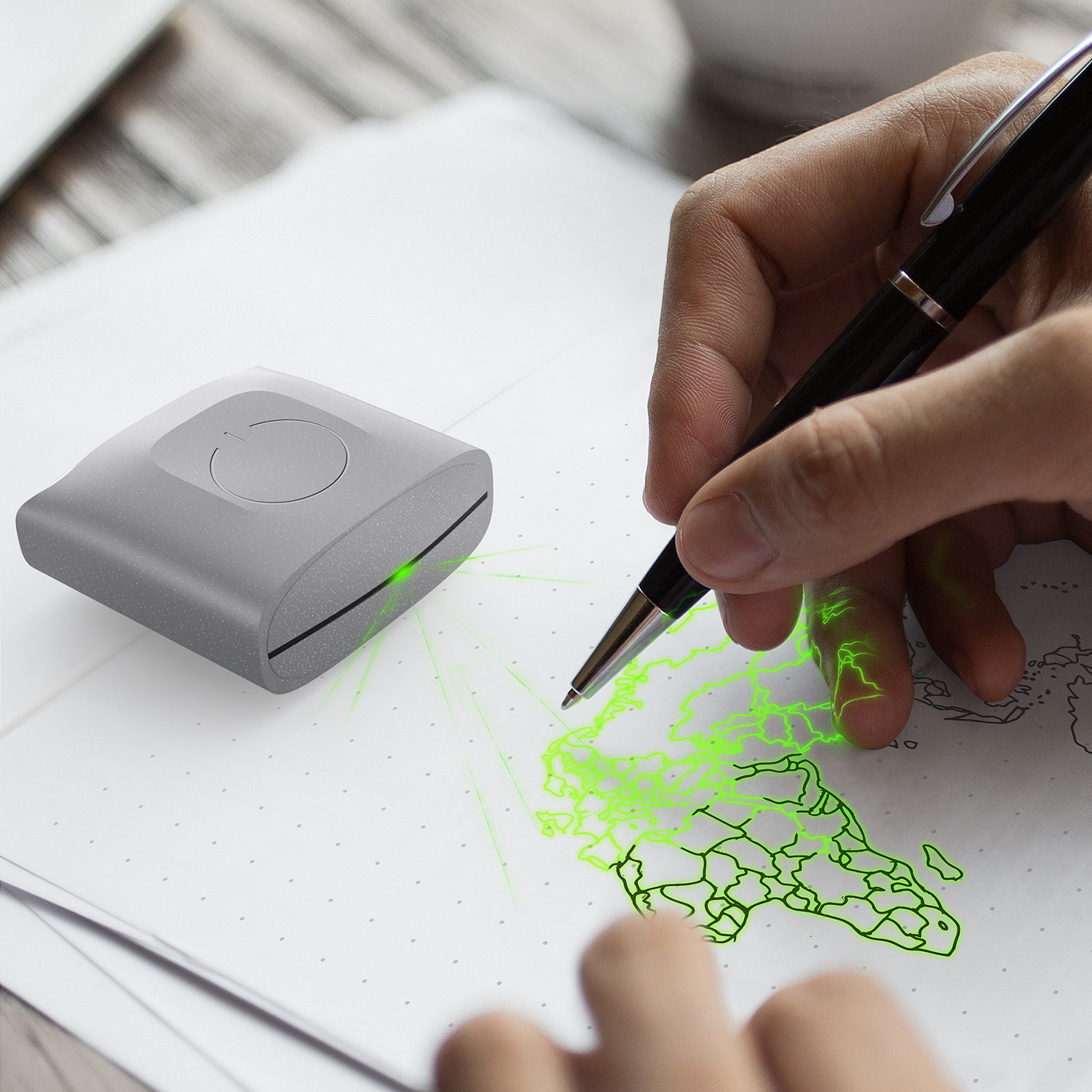 "Doodlight Bullet Journal Laser Projector," Bronze A' Design Award winner in Digital and Electronic Devices Design.
MOHAMAD MONTAZERI
The "Doodlight Bullet Journal Laser Projector" sort to enhance the freedom and possibilities of bullet journaling, using innovative technological solutions to problems regarding design, page layout and space. The idea is to maintain quality the user desires and needs. Using an app and bluetooth, the optical guidance projector ensures precision at all times, as well as making things quicker. Artist Mohamad Montazeri thinks of his invention as a "little friend" to your bullet journal.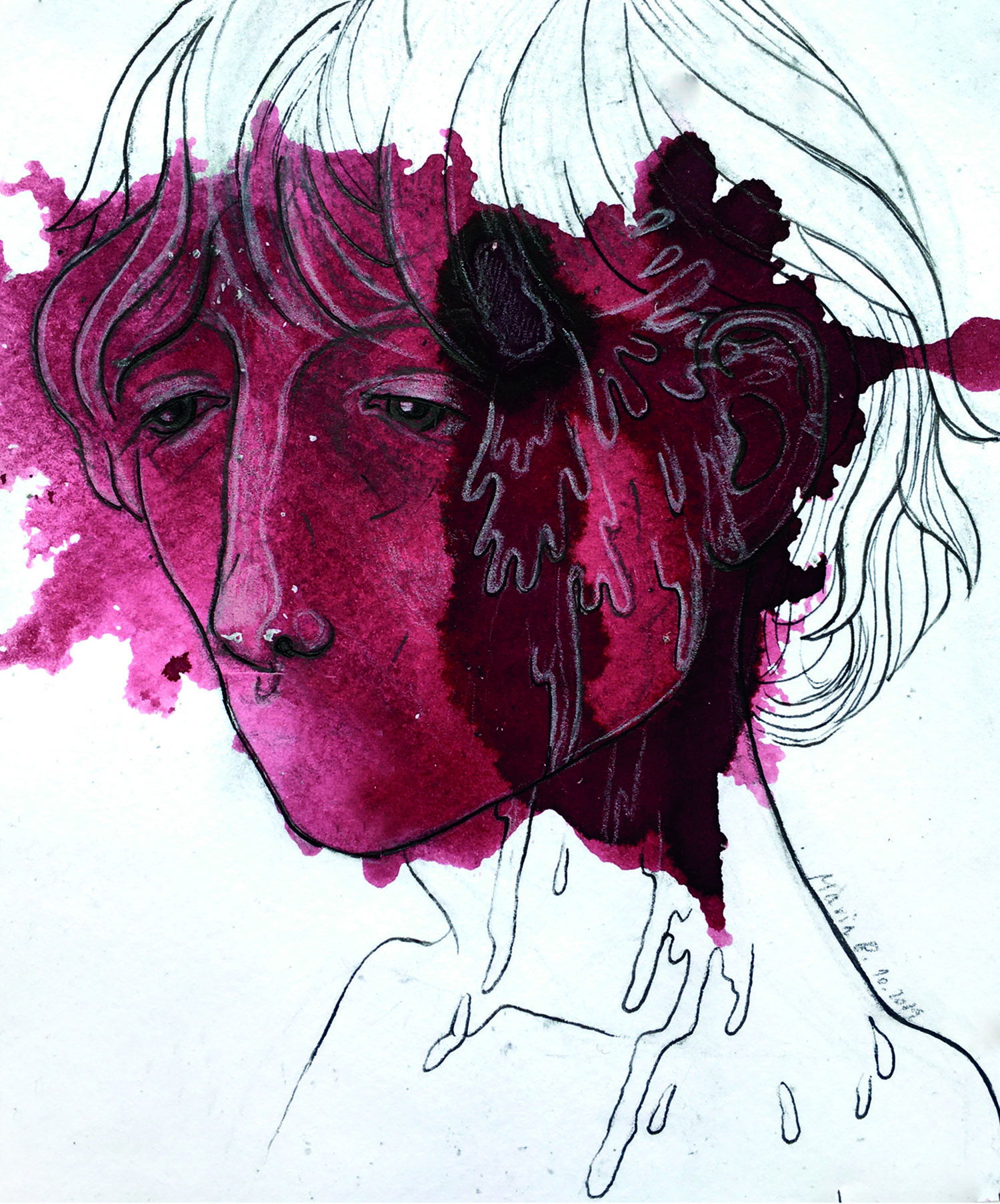 Artist Maria Bradovkova sort harmony between abstract and figuration drawings.
MARIA BRADOVKOVA
Automatic writing and drawing was a favoured method of the Surrealists, and this influence lives on the Iron A' Design Award winning "Splash" illustrations by Maria Bradovkova. The artist did not pre-plan her drawings, using random ink splashes to subsequently guide the linear, figurative drawings she created. In the work, Bradovkova wished to find a harmony between abstract art and figurative form. The colourful, though melancholic imagery, is intuition-led but emotionally revealing.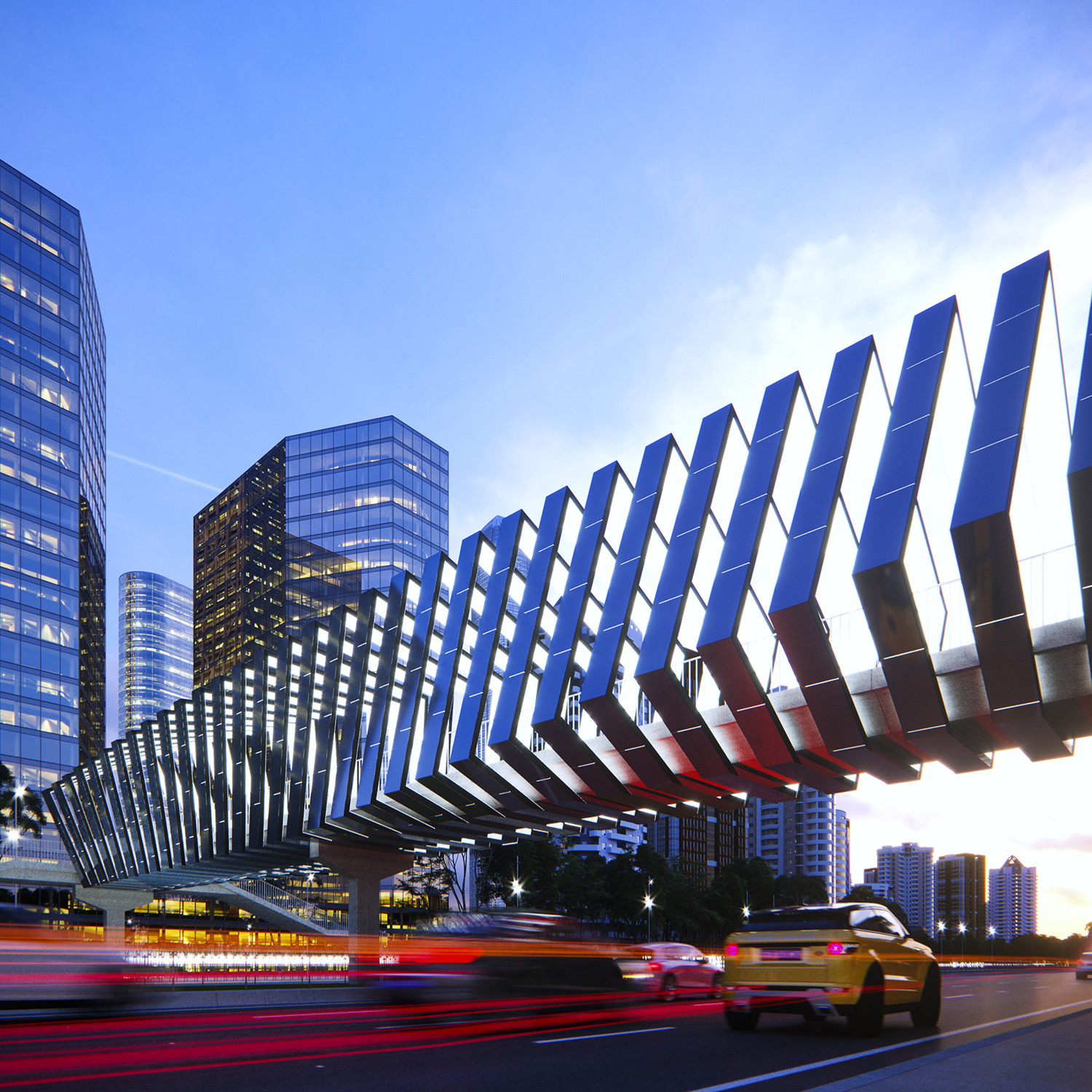 Solar Skywalks Energetic Activation of Footbridges transforms pedestrian walkways.
PETER KUCZIA
The underlying principle of Peter Kuczia's "Solar Skywalks Energetic Activation of Footbridges" relates to a key theme of 21st century life: sustainability and our collective impact on the environment. As well as seeking to transform mundane, even ugly, public footways with eye-catching sculptural design, Kuczia's Platinum A' Design Award winning architectural wonder wants to educate folk in subtle ways about the need for sustainable energy sources. The solar-panels used can not only generate light for the footpath, but used as charging stations for electronic scooters and cars. The ethical solution through design points to a hopeful future.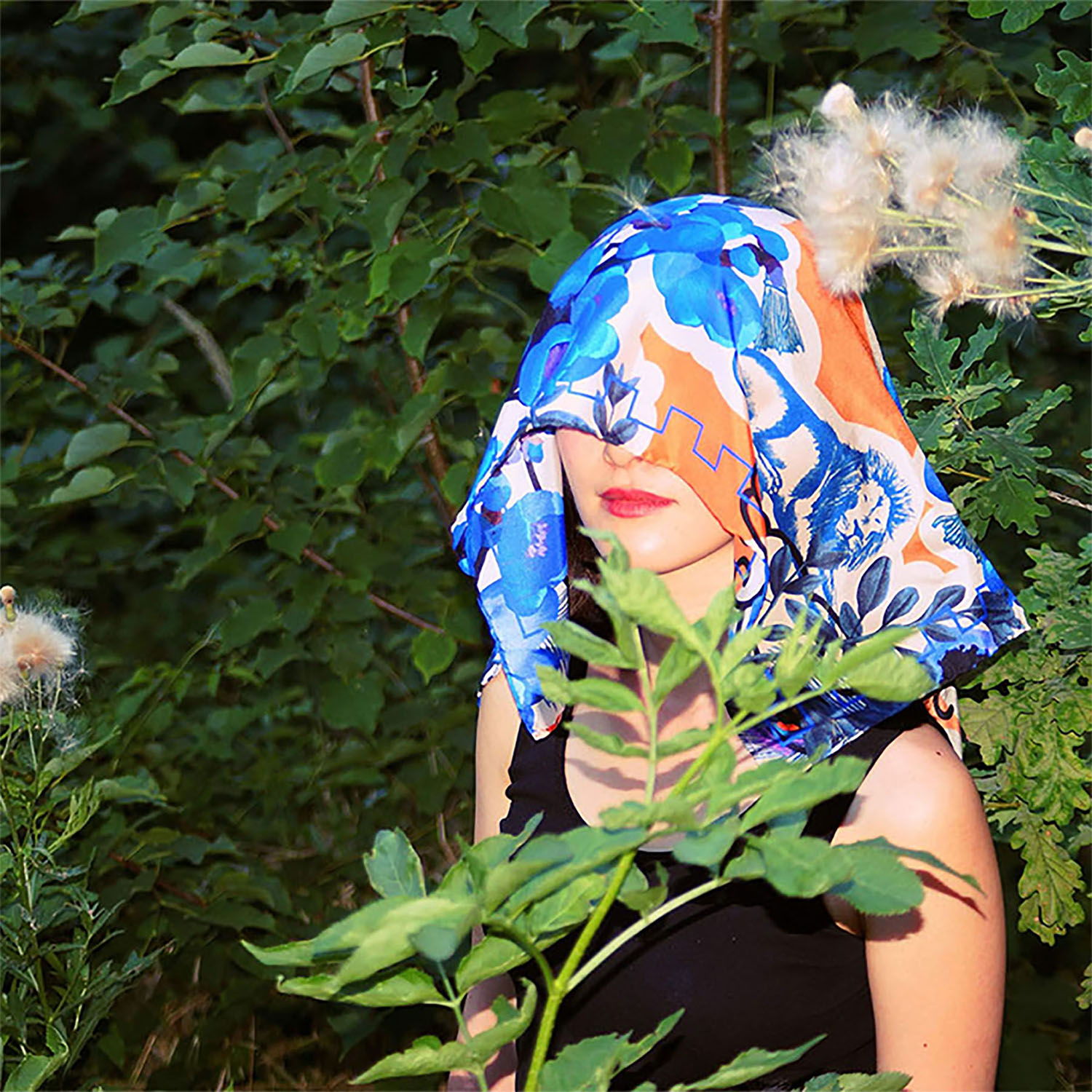 Oriedental Scarf, Bronze A' Design Award winner in Textile, Fabric, Textures, Patterns and Cloth Design.
KINA USAMI
Kina Usami's "Oriedental Scarf" was inspired by being far away from home. Fusing Japanese, wider Asian culture and modern design, Usami used digital printing on silk to craft a scarf which feels like an extension of her personality and her situation as a student studying in a foreign land (the Czech Republic). "I decided to design the scarf like I describe myself in it," states the artist.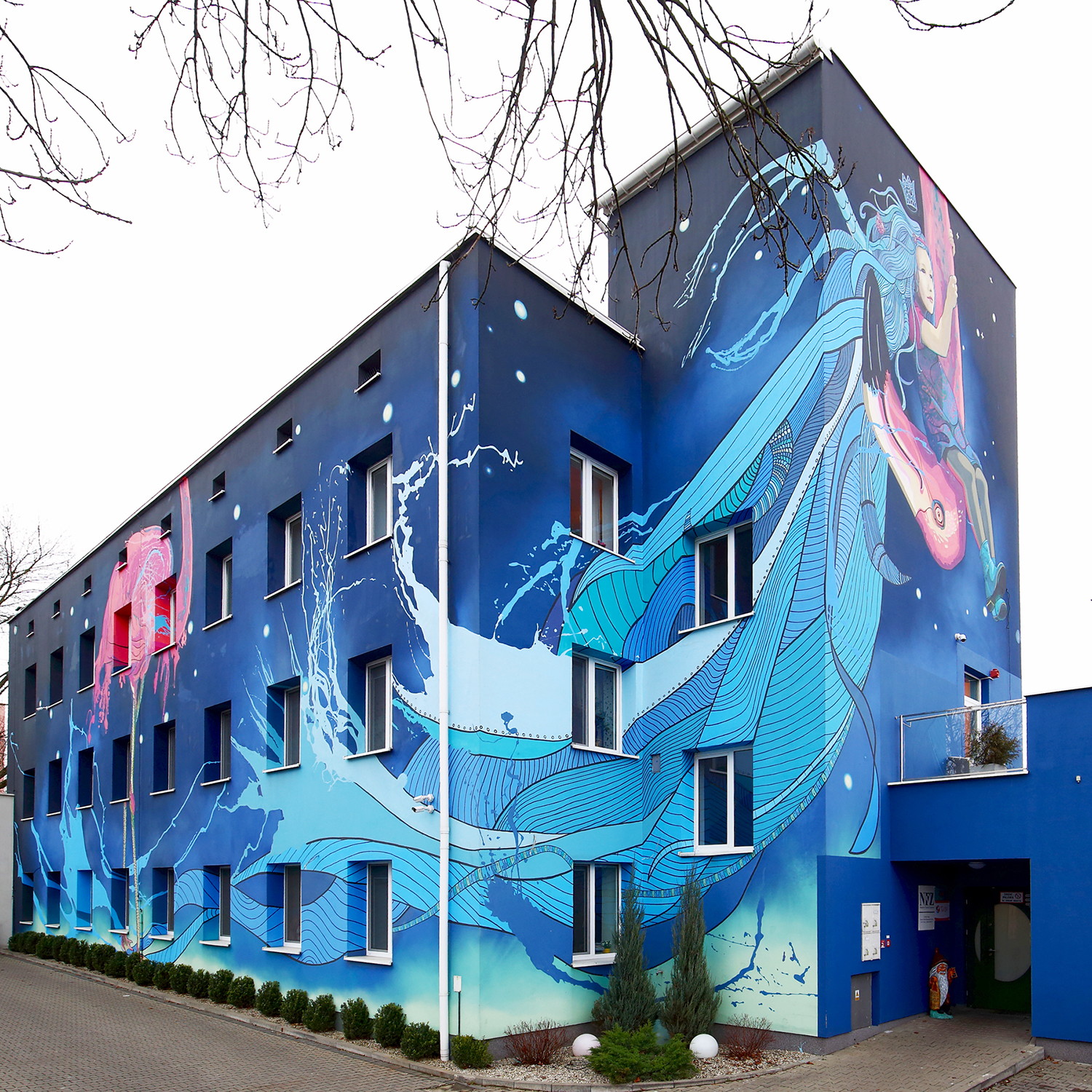 The beautifully painted to give hope to children and their families.
MARTA ZAWIEJA
A girl with flowing blue hair swings on a flamingo. It is an enchanting, dreamy, strangely comforting image. Marta Zawieja's gigantic mural — "Tale About Fear" — covers the outside of a children's hospice in Lodz, Poland. The artist was inspired by coloring books and how children see the world through imaginative, innocent eyes. That the building is a hospice for dying children lends the mural a great poignancy and it has since become a landmark in the city of Lodz.
Participate in the upcoming A' Design Awards.
SPONSORED POST
Images courtesy of A' Design Award and Competition, 
Copyright respective designers and artists.