The European Library of Information and Culture (BEIC) in Milan is a  noa* network of architecture concept project. Imbued with a surreal atmosphere, the new cultural center provides visitors with the ideal setting to travel to unexplored worlds. The starting point of the project was to study the features of the XXI modern library. The studio has reimagined it as a center of creativity, aiming to create a stimulating environment for learning. As a prerogative – a calm and calm atmosphere, as an additional value – the opportunity to move in a hybrid environment that generates new ideas, where the line between inside and outside is blurred.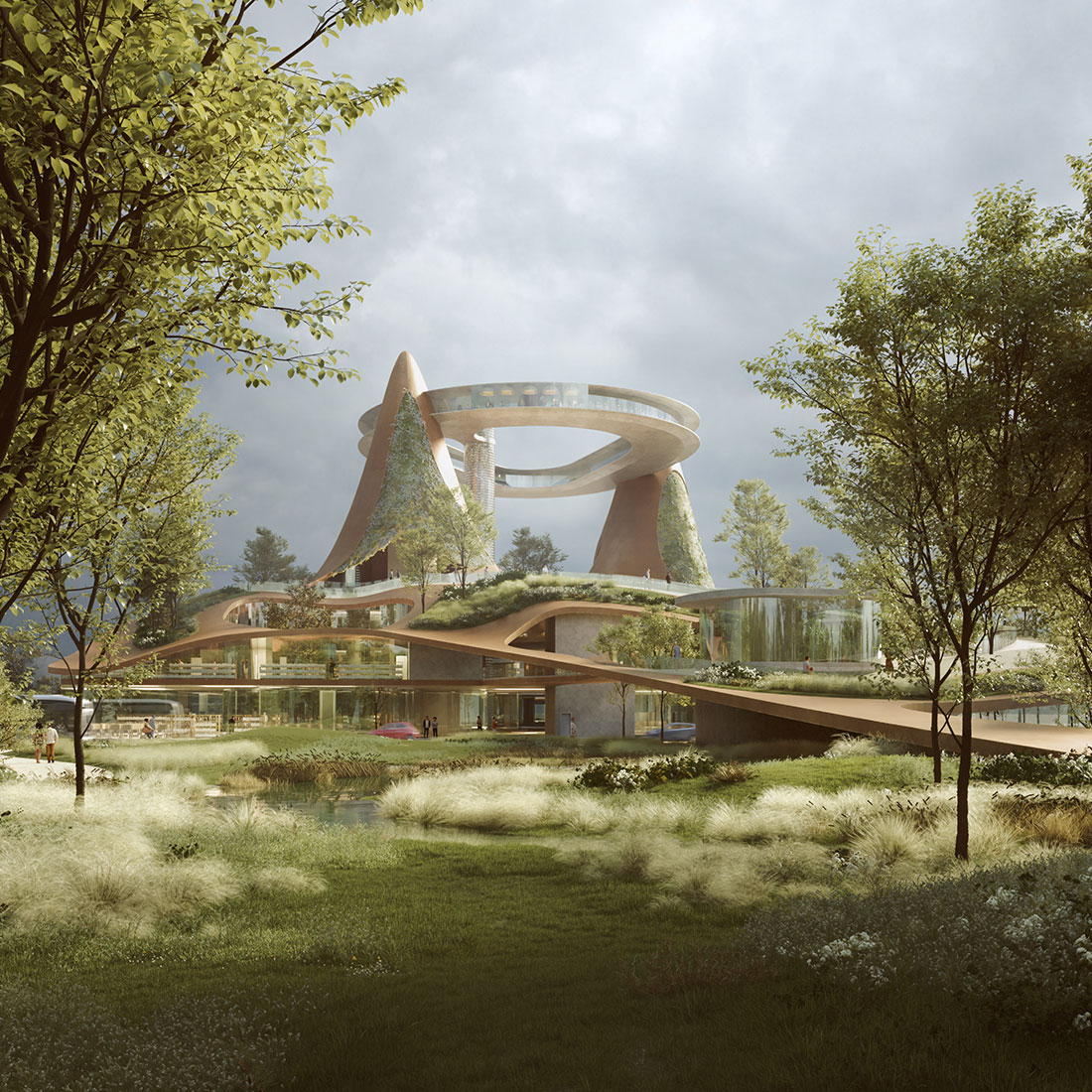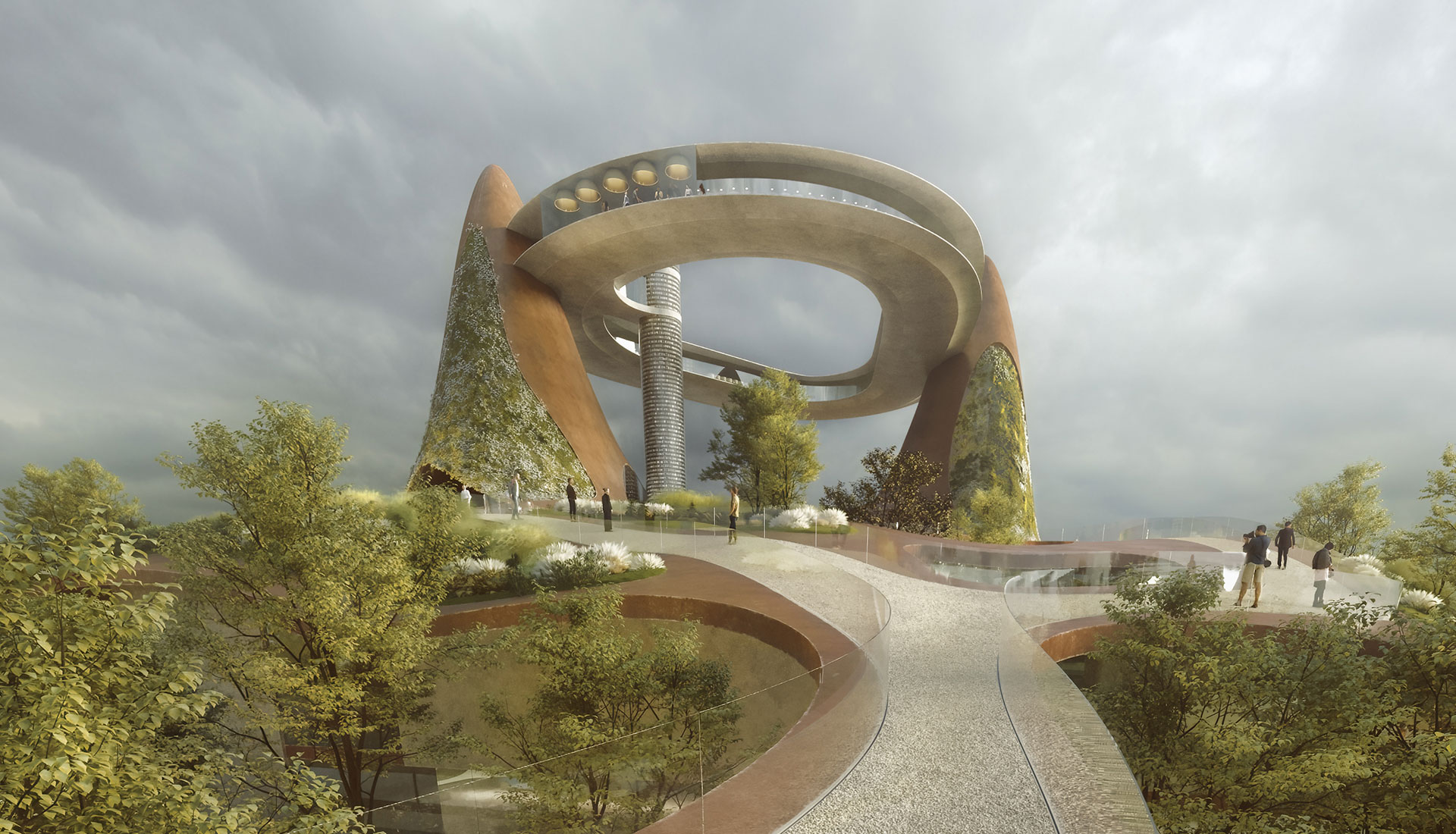 The organic wave of the roof unexpectedly contains a blooming park. Although the architecture of the library is clearly introverted, the volume emerging from the ground expands over part of the park. In an evocative spatial experience, the visitor is invited to discover a rich functional program on all 9 levels of the building. Access to the outside, a natural extension of the interior spaces, is provided on each floor. A round training room for 200 people with a 360-degree view of Milan completes the building. To get to it, you need to take a one-of-a-kind elevator through an amazing landscape of moving books.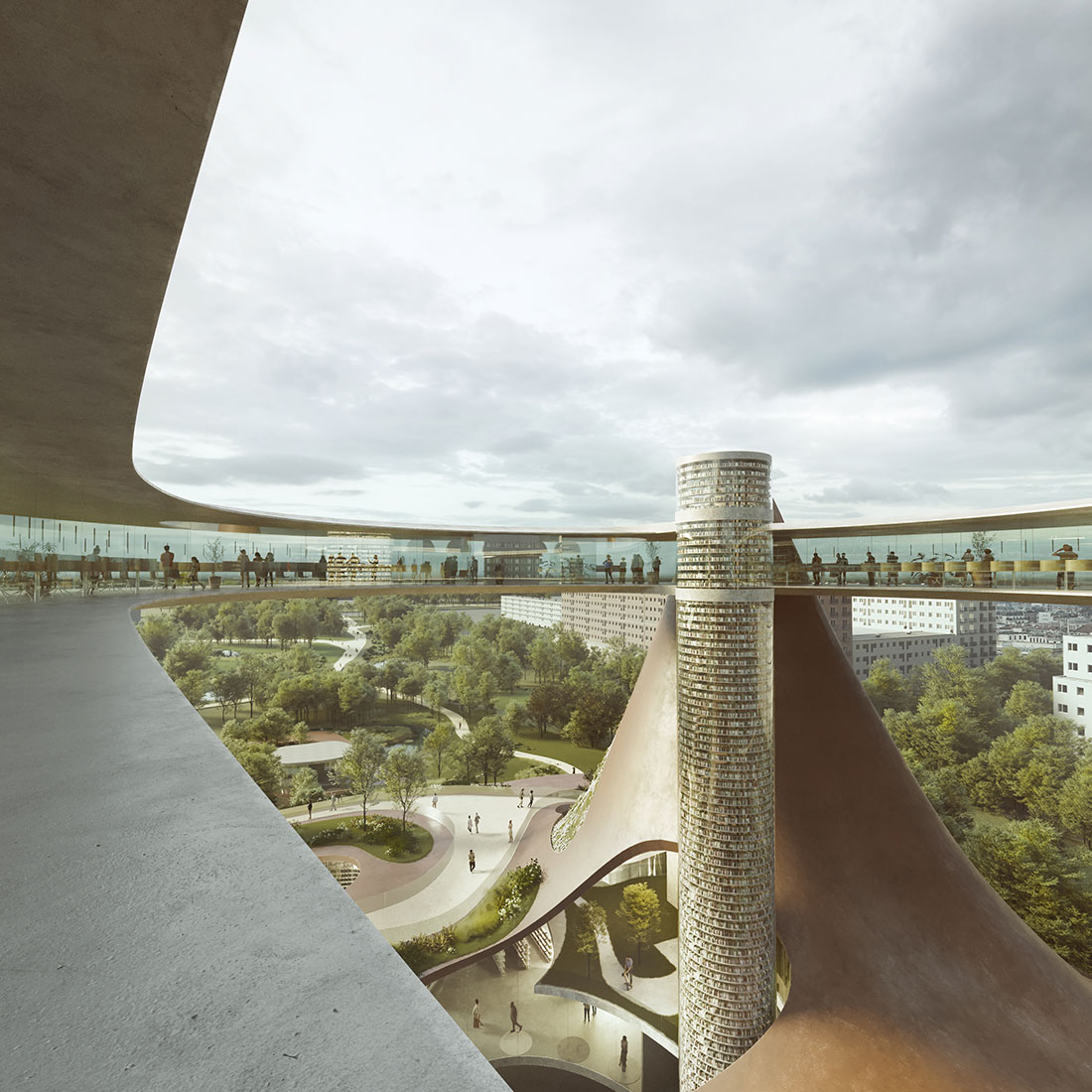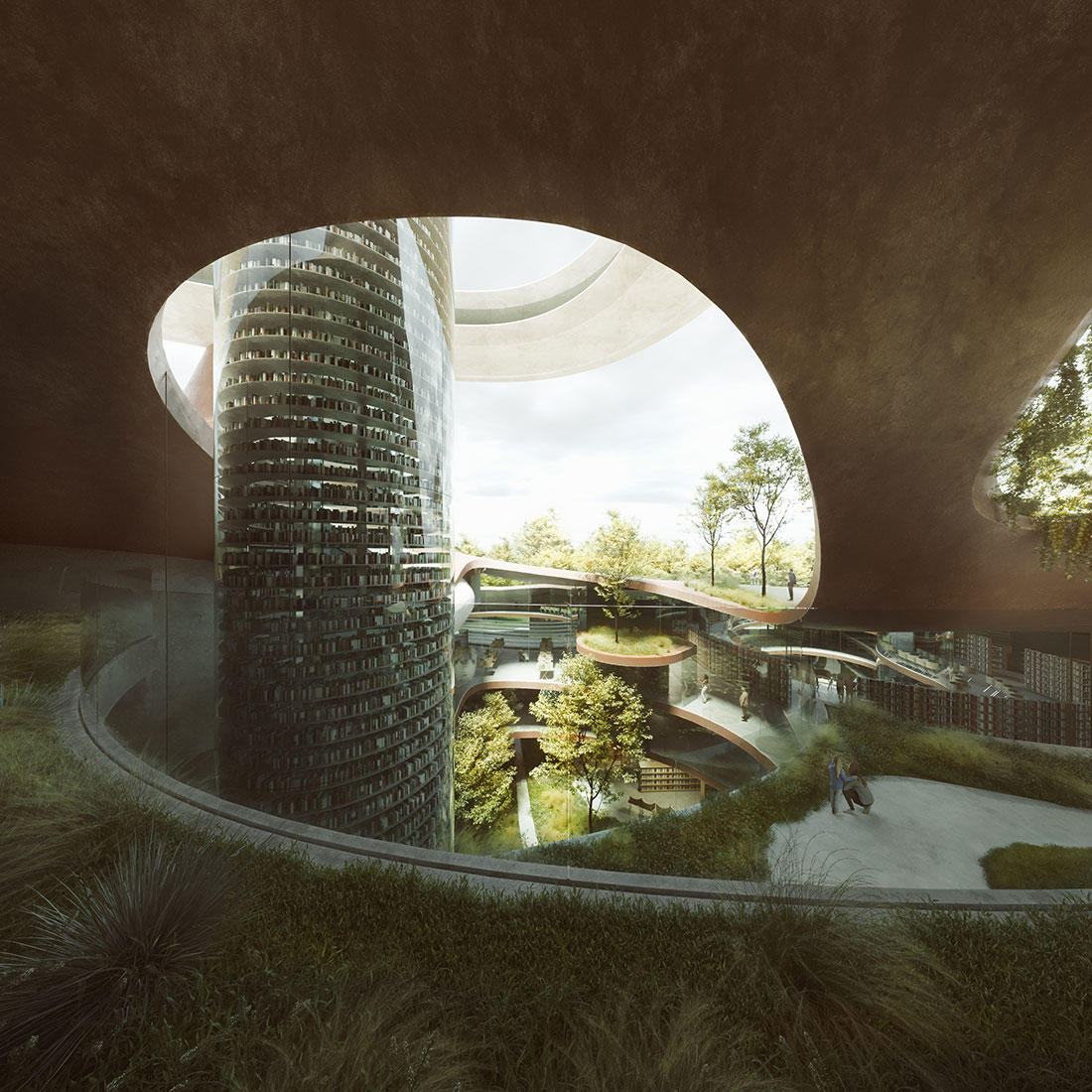 The archetype that inspired the team of architects was the Garden of Eden, where the Tree of the Knowledge of Good and Evil grows. The biblical episode associated with him is perhaps one of the narratives that philosophers have most used to depict humanity. According to Hegel, by eating the forbidden apple from the Tree of Knowledge, Eve became the first person to separate from animals, while acquiring consciousness and intentionality. When Eva became interested in the unknown, "libraries got a reason for their existence." On the rooftop of BEIC, noa* wanted to recreate an earthly Eden where they could celebrate the beauty of knowledge and constantly encourage people to turn to unknown worlds.
Author:
Danyla Varennikov
Visualization:
 Dima Visualization Via: interiorru