The PAP Design team completed the Zefir pilates Pilates, Yoga and Ballet studio in St. Petersburg. Sufficiently large area of ​​the object 500 sq. meters did not impose restrictions on planning, but at the same time, the authors needed to use the budget expediently and fit into the short implementation time. The concept was based on simple and concise solutions.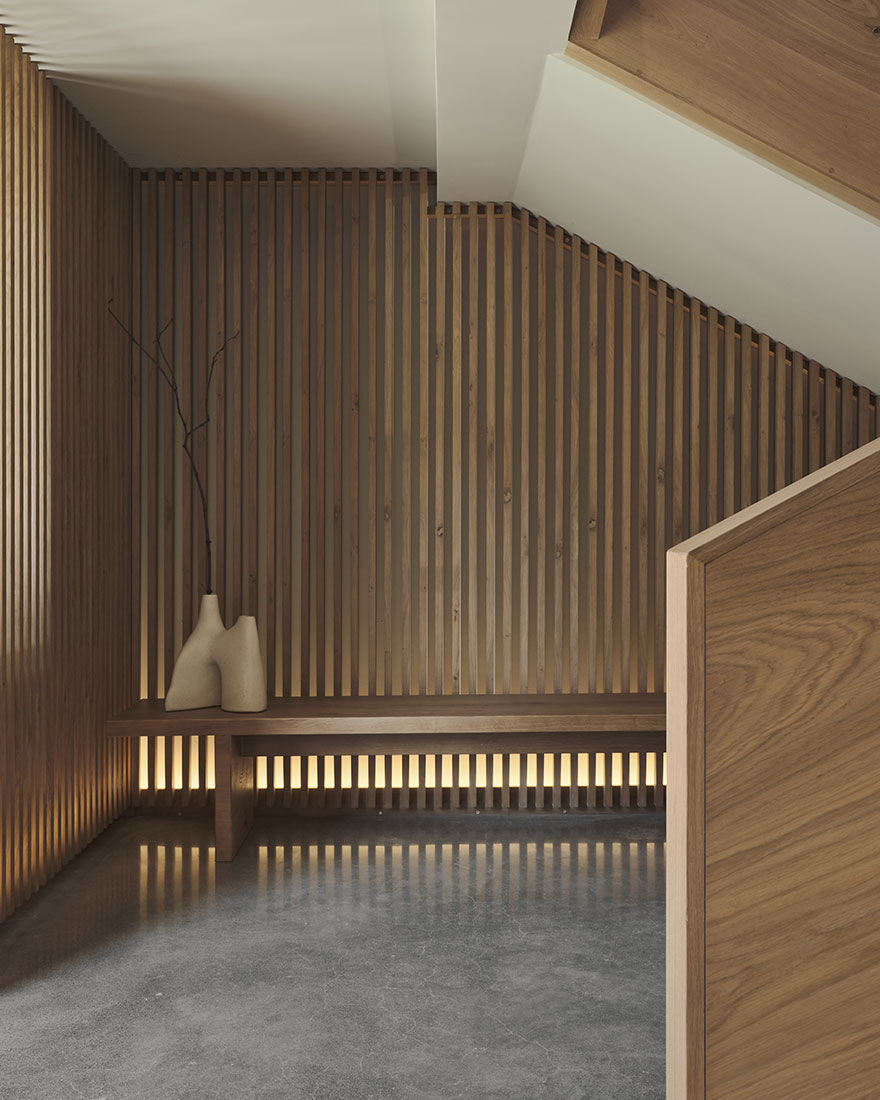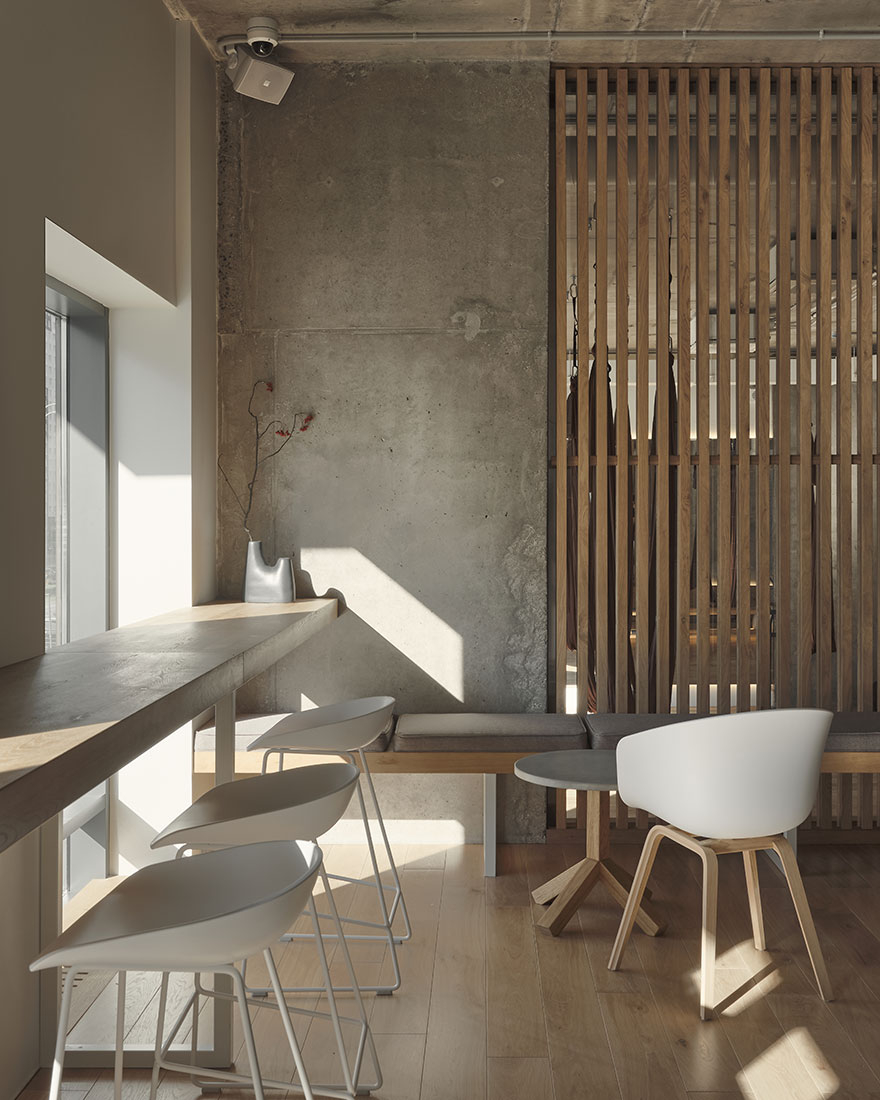 The space is located in a new building in a residential area of ​​the city. No redevelopment was necessary, as there were no partitions at the facility. At the same time, the room was originally designed for an office, and the authors had to solve the problem with a single connection point for water and sewerage. Also, the quality of monolithic structures left much to be desired. The stairs were uneven and broken. To calibrate the surfaces, monolithic concrete overlays were made.
In the process of developing the project, the customers, in addition to Pilates, also decided to conduct other physical practices – yoga, aerial yoga, ballet, etc. The space turned out to be neutral and comfortable, and the creation of a harmonious atmosphere was in the first place. The climate was also very important – significant changes were made to the heating system and paid special attention to the ventilation and air conditioning of each of the zones.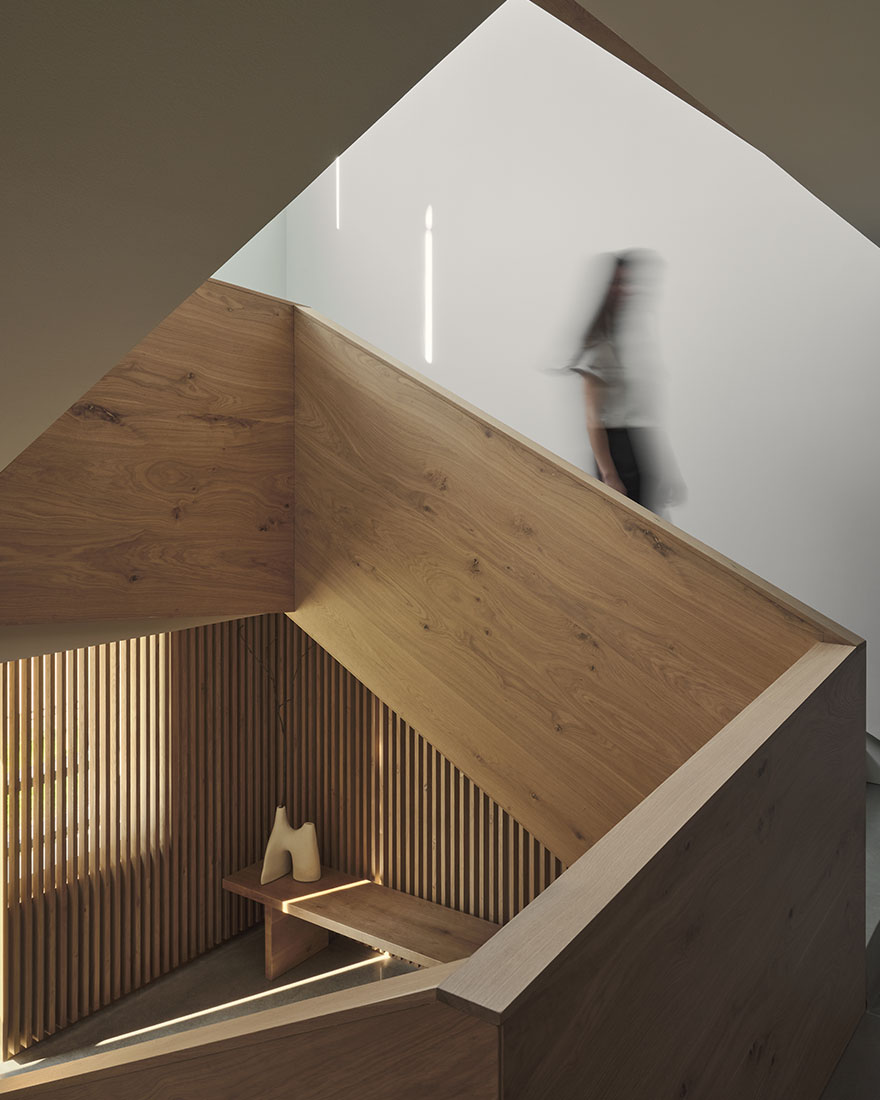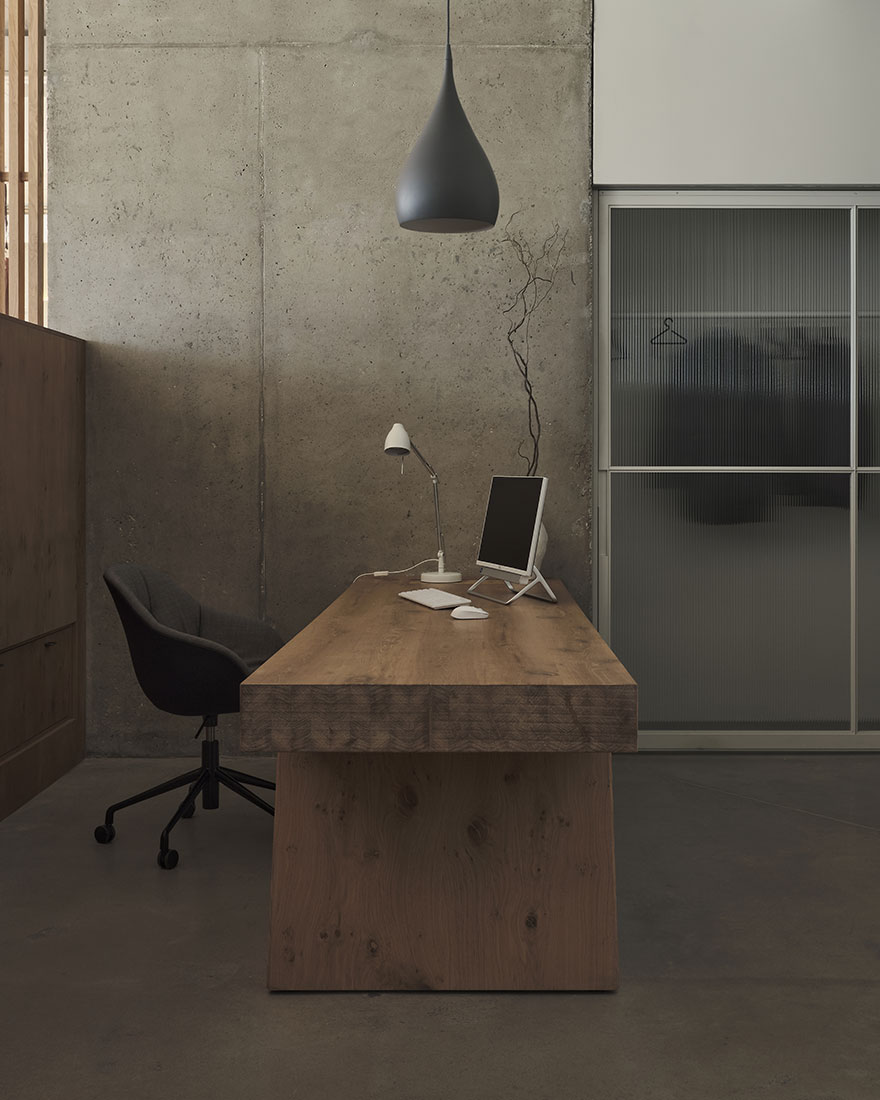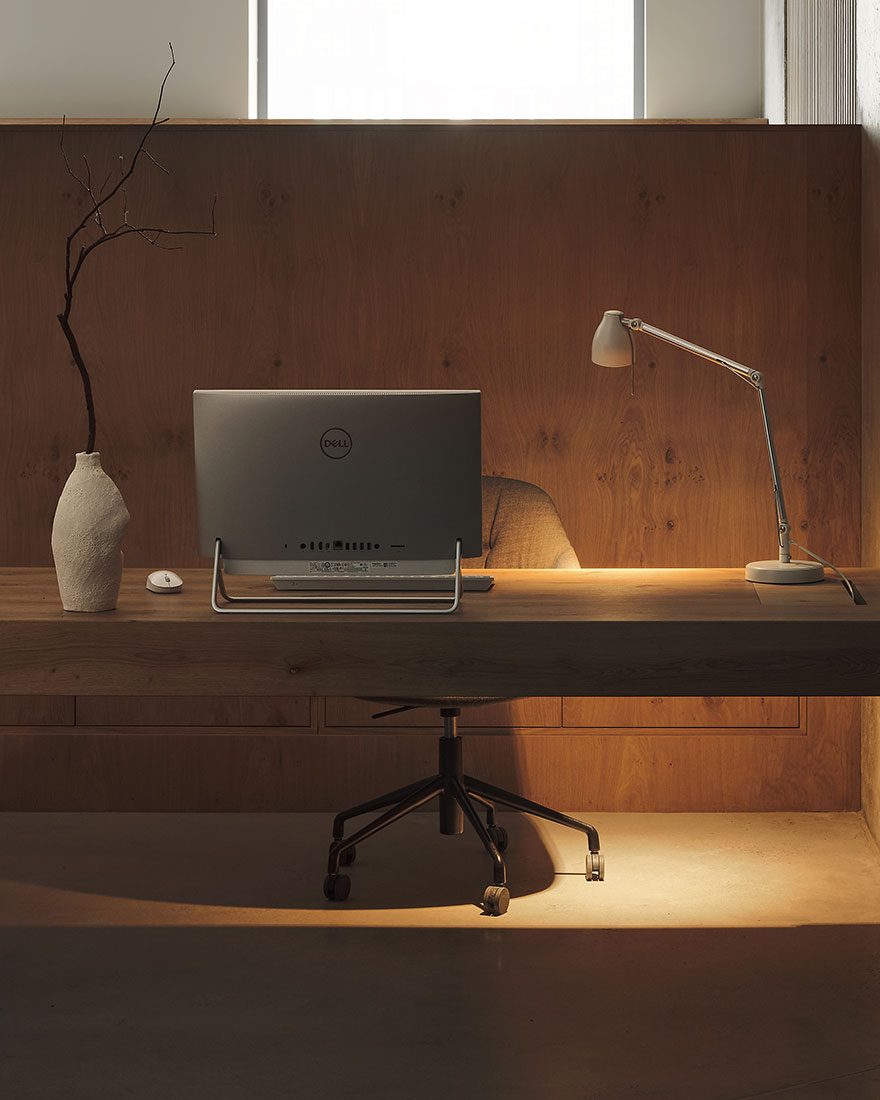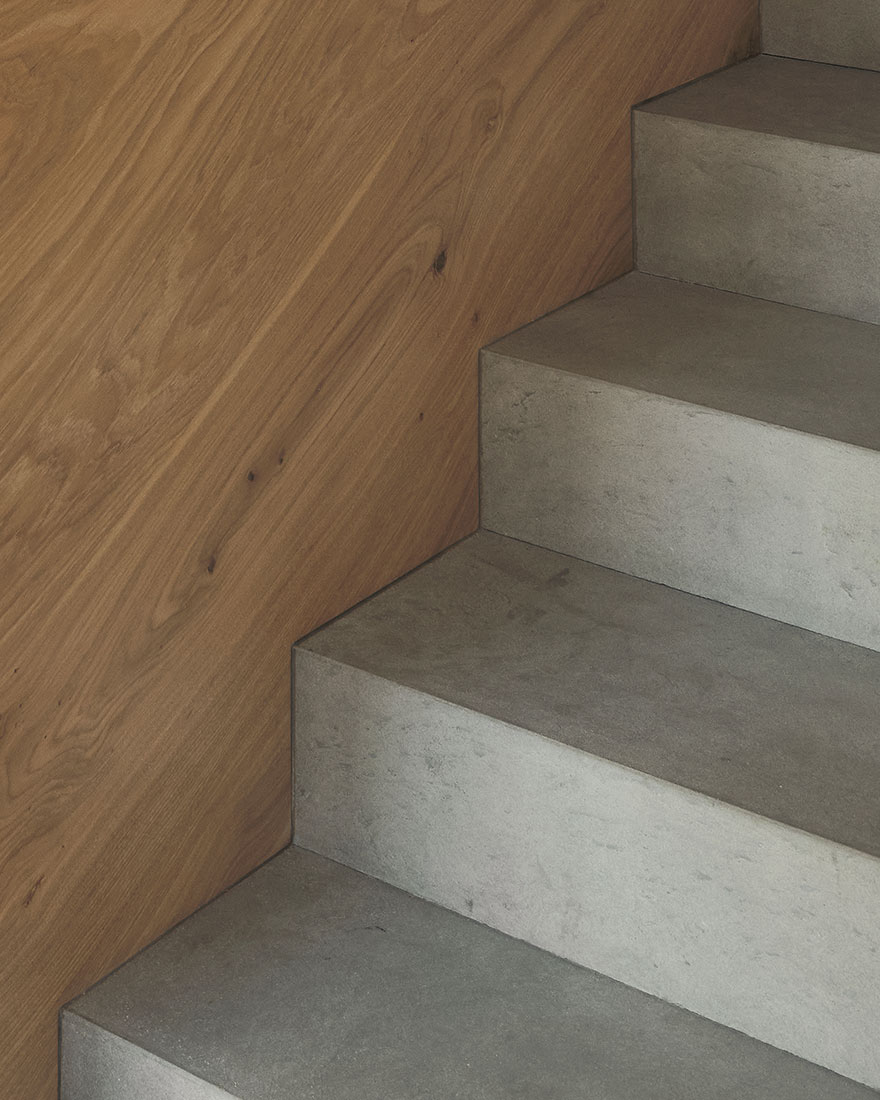 Monolithic concrete wall and ceiling coverings were preserved in their original form. Natural materials were used in the interior – oak veneer, textiles, limestone. The floor coverings in the halls are oak engineered board, and in the common areas – concrete topping. The decor is handmade ceramics, stone sculptures and artistic plaster.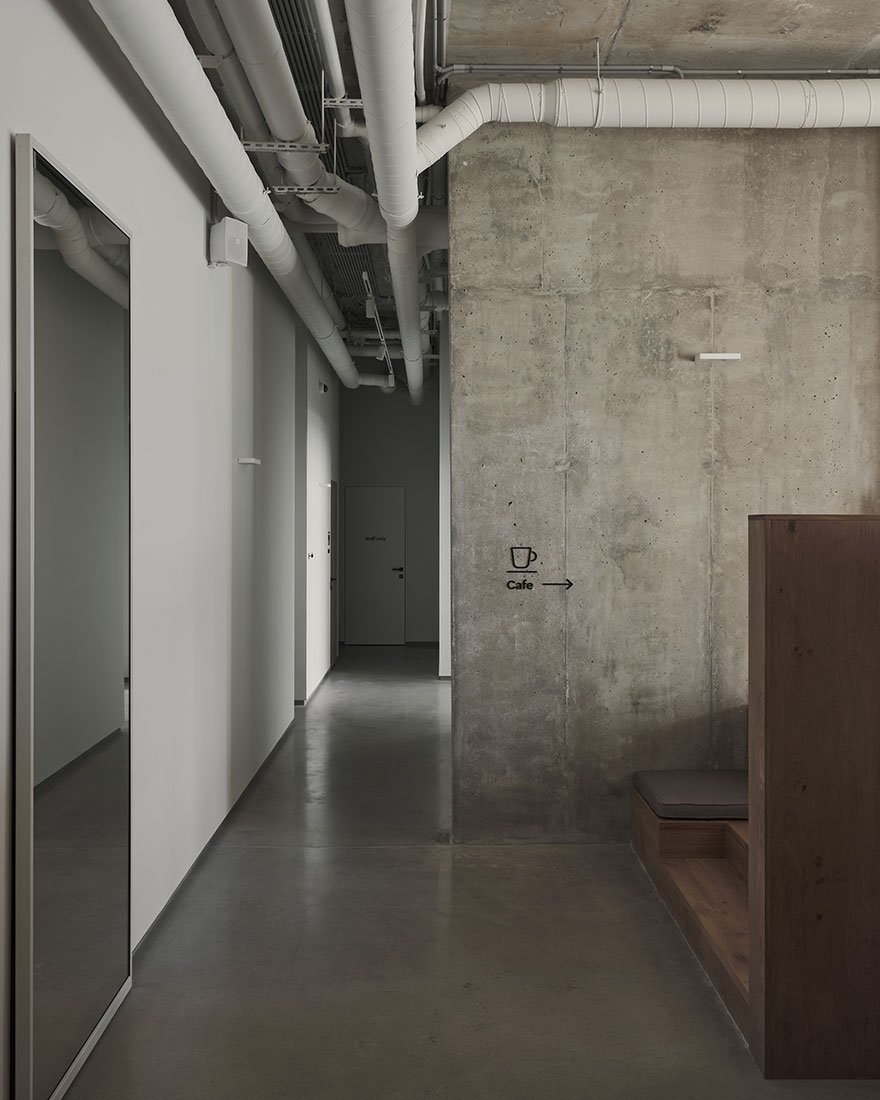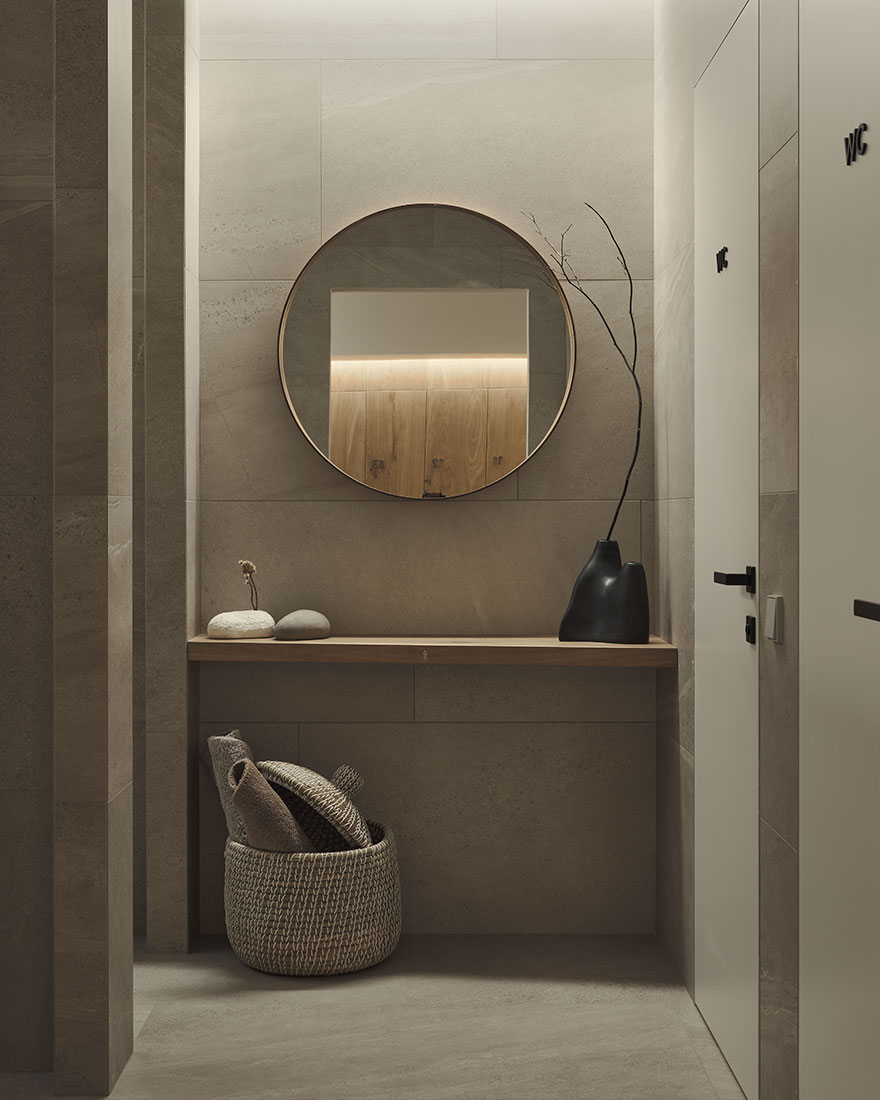 The authors proposed a rather non-standard reception desk: the administrator sits at a large table and is completely open to communication. Such a friendly atmosphere contributes to the right mood and atmosphere in the studio. The cafe is an open self-service area where the visitor can pour himself coffee or tea, wash the fruits he brought with him.
There is not much furniture in the studio, as there is no special need for it. Items were selected guided by practical considerations, but not forgetting the aesthetic component. Hay chairs, sofa and floor lamp, Muuto tables, & Tradition lamps, DerevoGroup joinery, ceramics Sofia Kornukaeva, Forest is calling.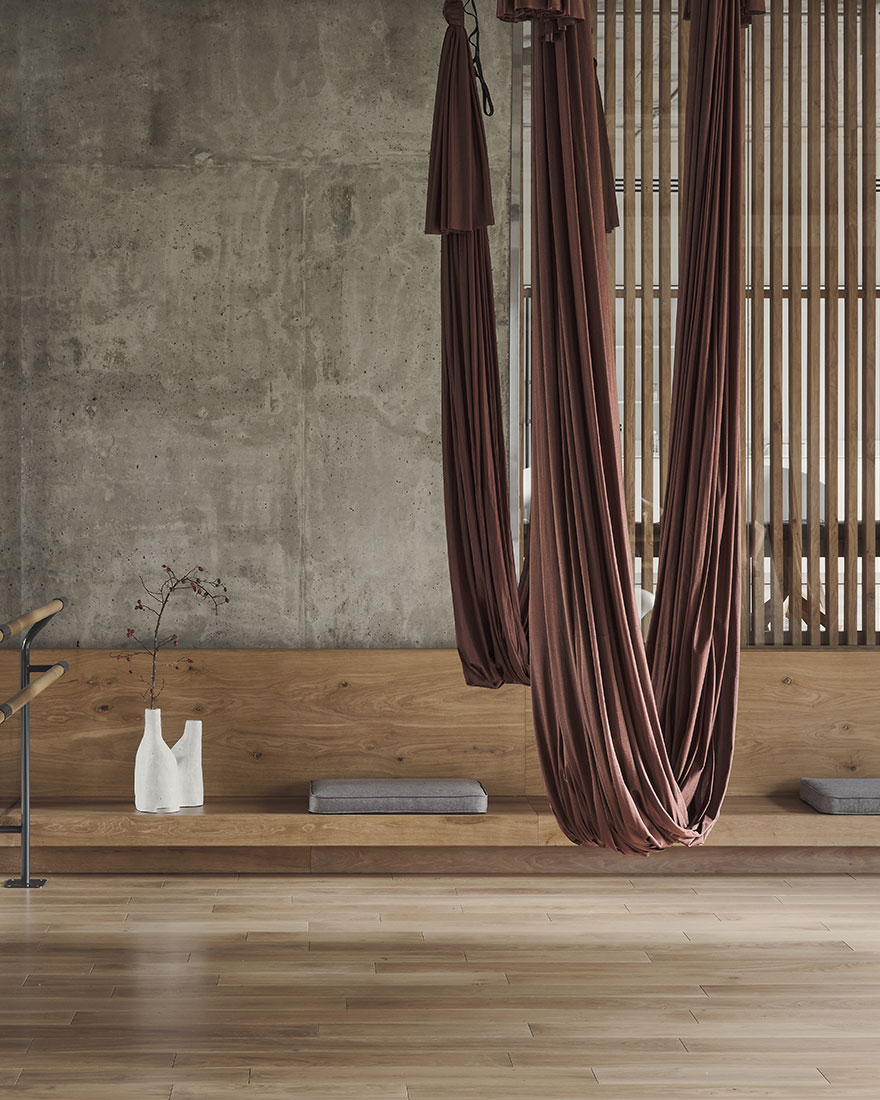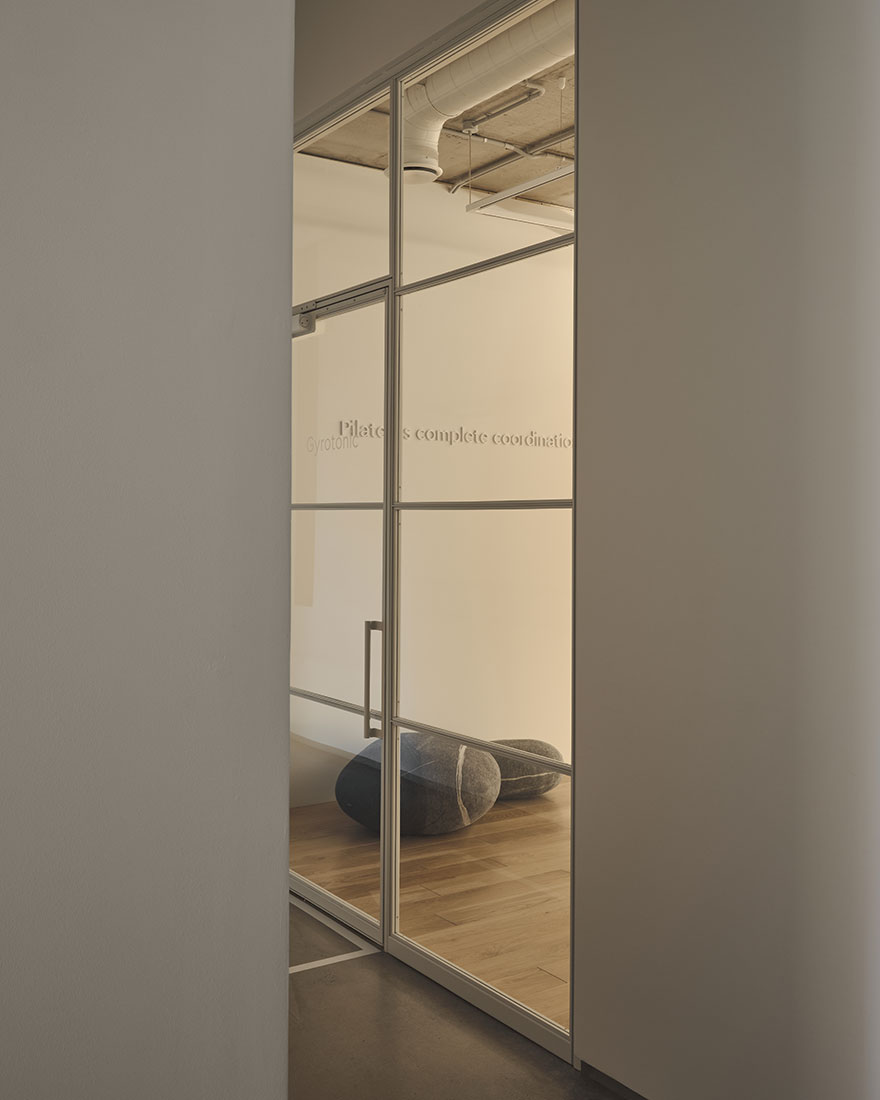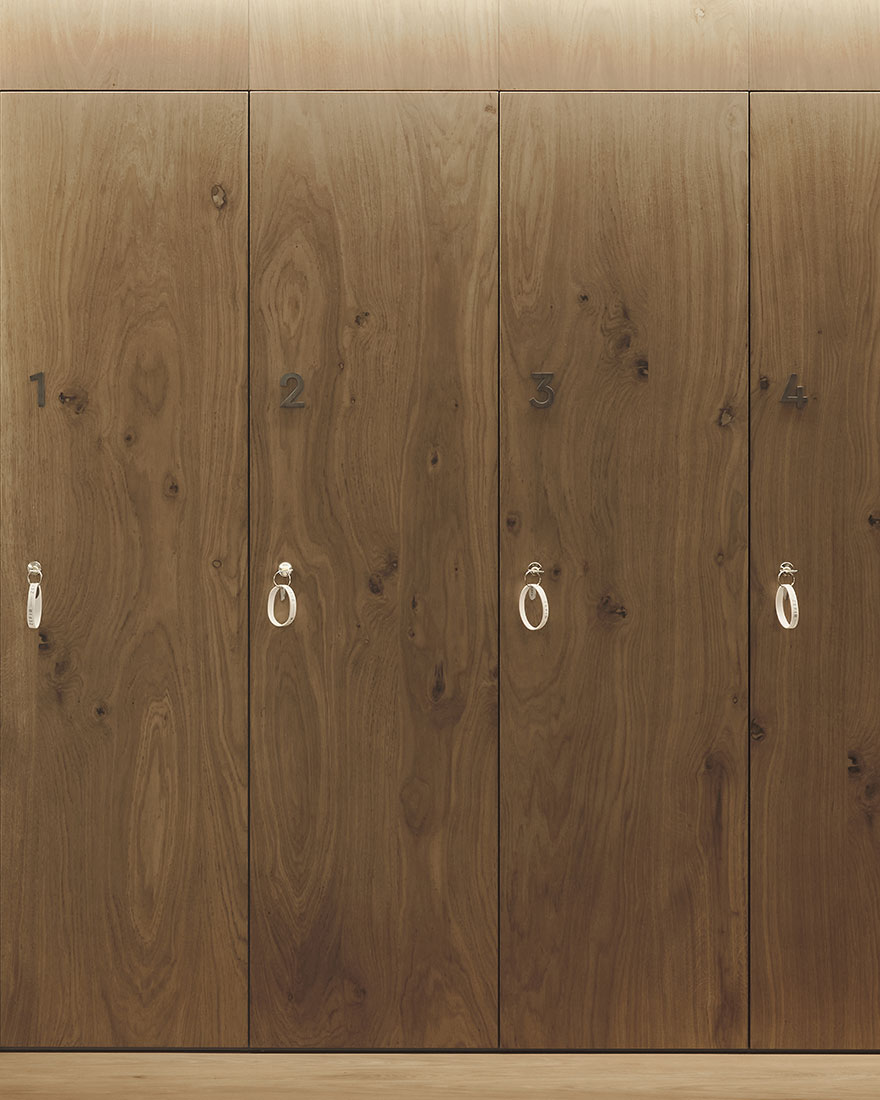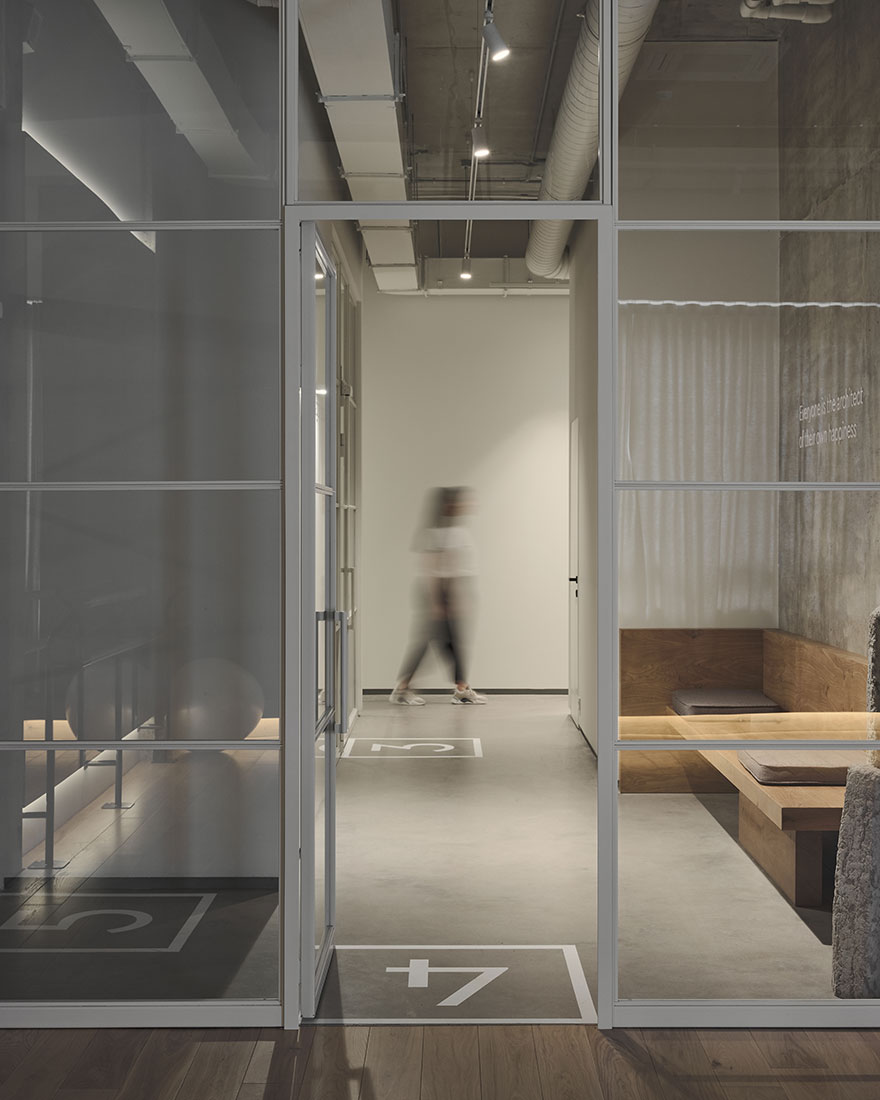 Photo: Dmitry Tsyreshnikov | Via : interior.ru