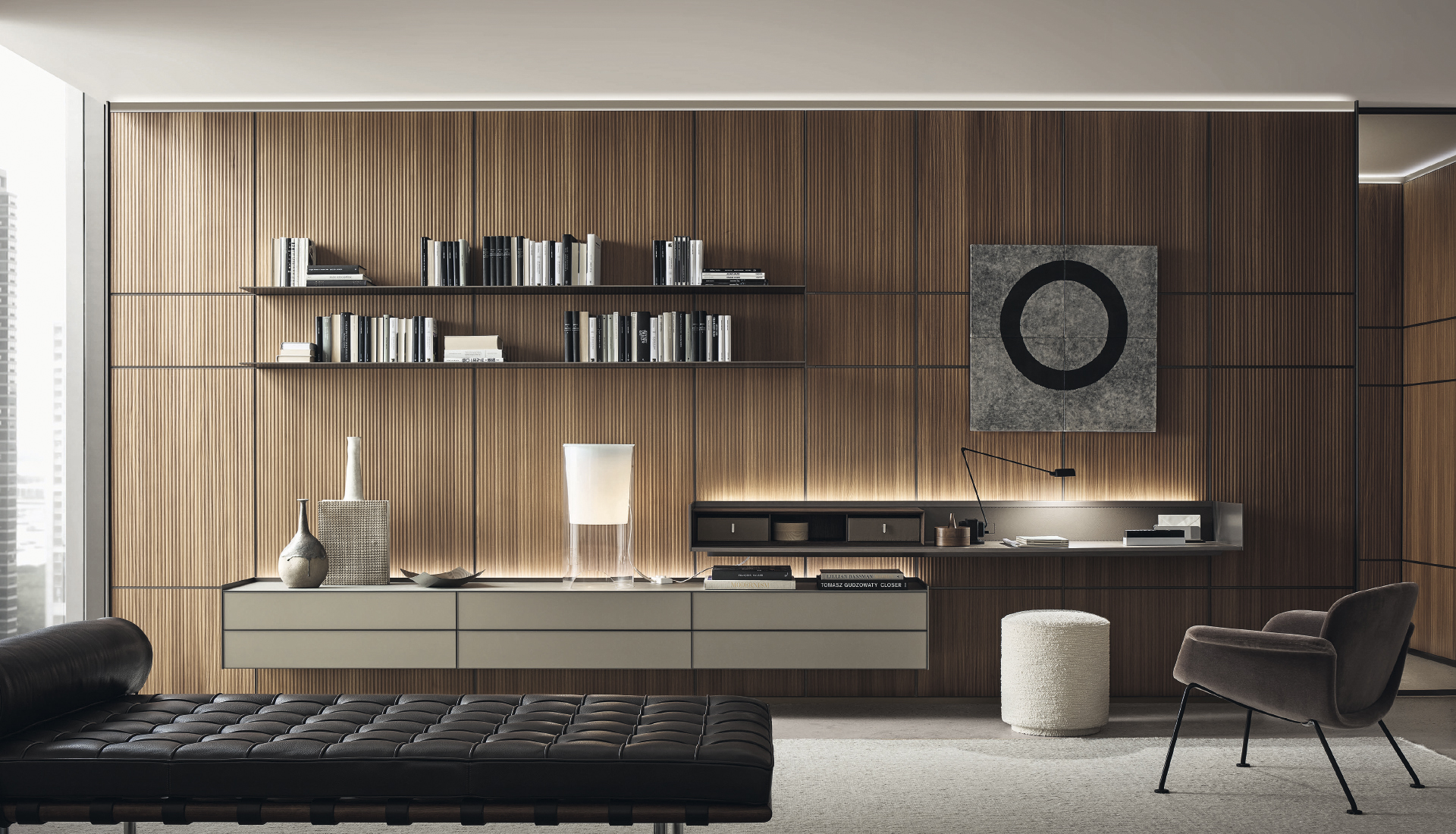 Personalization of things is becoming one of the leading trends. Customization is proving to be the strategy of the future for all industries – and especially in the field of design. According to Deloitte, at least 36% of shoppers are more interested in personalized items than regular ones. One in five consumers are willing to pay up to a 20% premium for customized products, while 48% are willing to wait a little longer to get their unique product. This means that the future belongs to personal experience.
"Customizing" objects to the lifestyle of each person is one of the most effective methods used in modern design. Consumers are looking for personalized experiences that give them a sense of specialness – and the wide range of choices ensures that companies are paying attention to these wishes.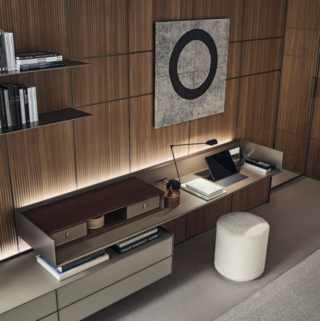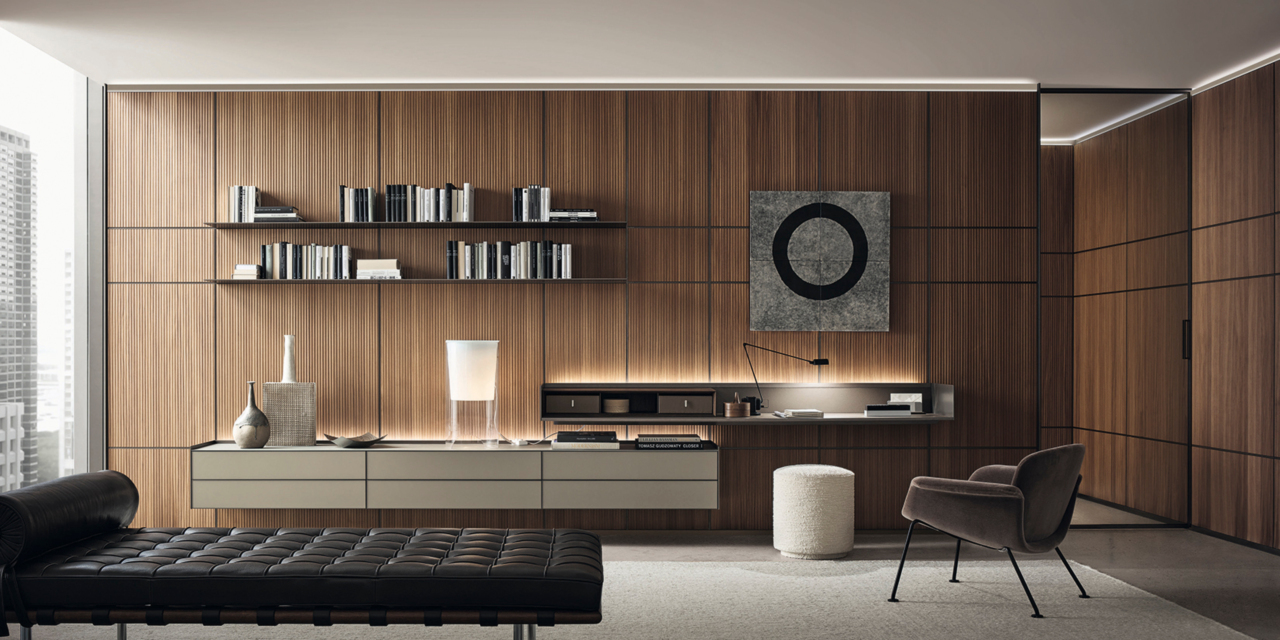 It is on these trends that Rimadesio's Self Plan program is based, specializing in technological partition systems and furniture for the home. The basis of this system is the modular Self collection, which allows you to create single and double-sided sideboards, tables, chests of drawers and hanging wall compositions: they are freely designed using modular horizontal blocks and vertical cabinets. In a new form, the series has been enriched with flexible design solutions. With its help, any design became possible: from a desk to furniture for the living room. These are wall hanging compositions and elements that are easy to integrate into the Modulor wall panel system. This collection, like many other systems, was designed by Giuseppe Bavuso.
"In my mind, the aesthetics of a modern home are ultra-clean lines that appeal to people with a refined, understated taste. In this conciseness, in my opinion, lies the real elegance. Stylistic purity can be achieved with the help of technology, as well as enhanced settings for certain functions. Now, when companies allow the consumer to assemble a constructor of the desired degree of convenience and beauty, it is no longer possible to imagine that things will be the same for everyone, "explains the designer, who has been collaborating with the factory for more than 30 years and whose engineering developments formed the basis of many of the company's inventions.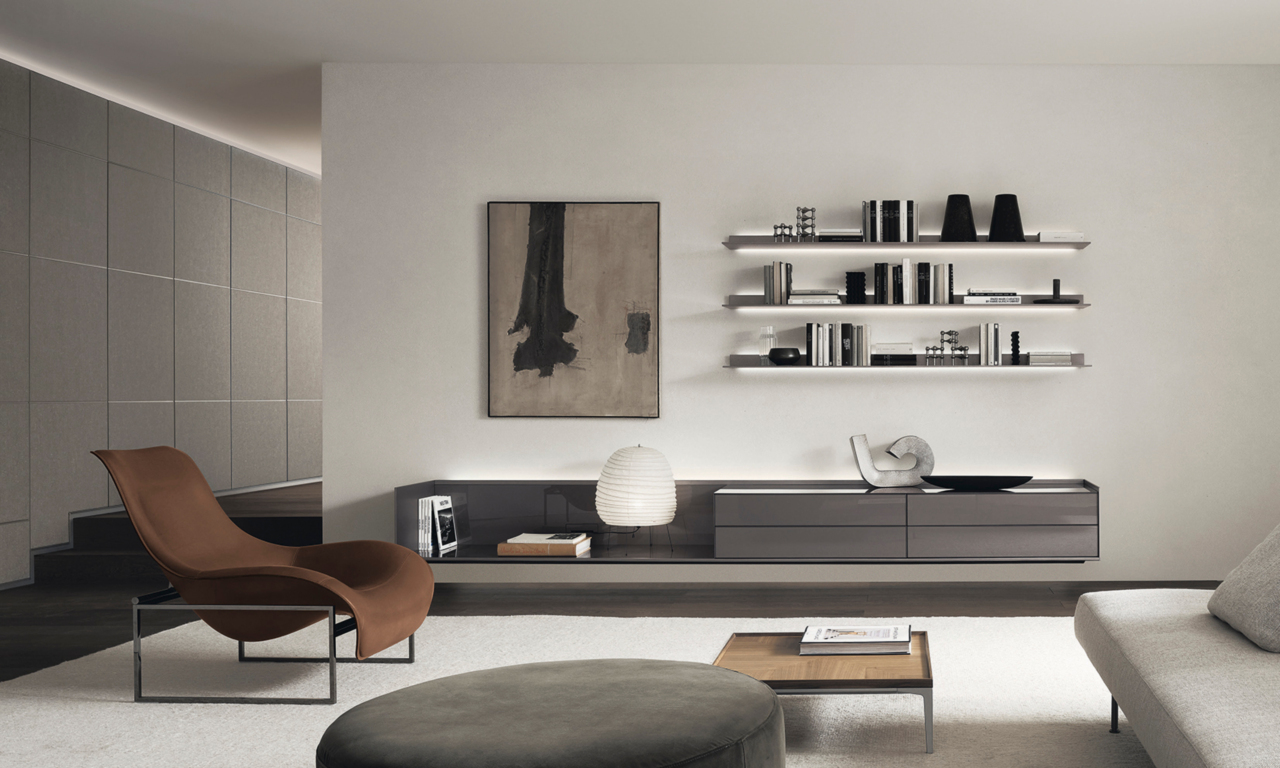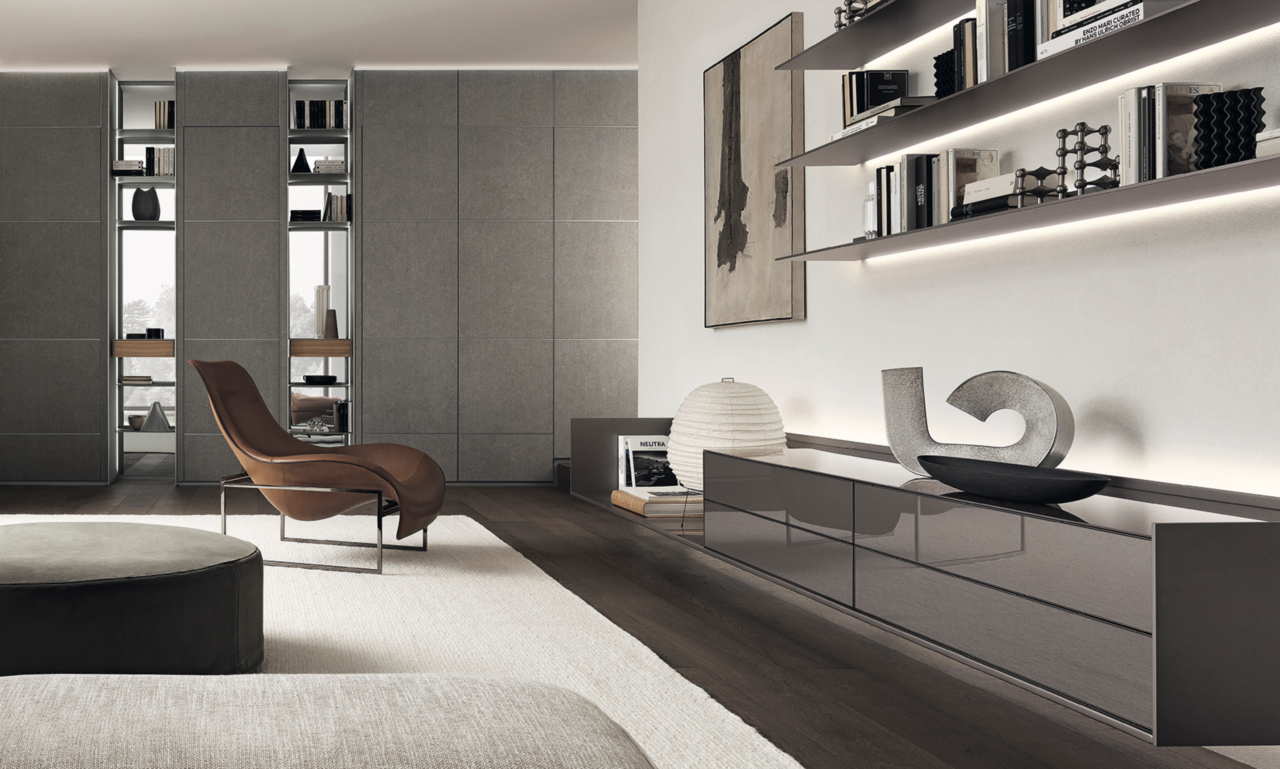 The impetus for this collection was a change in lifestyle in recent years: with the transition to remote work, the home office became the center of the home, and the desk became essential. Many began to equip their homes with mobility and variability in mind. It was at this point that Rimadesio, having studied new needs, decided to add more features to the existing ranges. Universal modules fit perfectly into modern homes, where the functions of the premises are not strictly defined: their purpose is determined by the habits of the inhabitants. The system provides clear personalization options, which include customization in size and decor – convenient for decorating any part of the house.
The version of the module for the Self Plan desk has an additional compartment with a wooden finish. It can be combined with faux leather drawers. The result is a functional workstation with a convenient cable guide for connecting laptops or desk lamps. Also available in aluminum construction for container compartments with drawers, hinged doors or open shelves. There is also a practical TV cable management function.
Plan's components don't just give Self design flexibility, it's technical specifications are environmentally and sustainable. The structure is entirely made from recycled aluminium. The bearing elements are covered with water-based varnishes (these are 46 shades that match the Ecolorsystem line) – there are no harmful substances in such a coating, which guarantees safety for both humans and the environment.
Versatility and a wide range of combinations make the new system a creative and exciting game. Giuseppe Bavuso is sure: "Self Plan is a system whose main quality is compositional freedom. The range of its application is extremely wide, from offices to the living room and bedroom.
For the living room, the version with lacquered glass or metal details is well suited. For the desk, you can choose from a top and other details in glass or faux leather, plus you can experiment with 106 finishes. Open compartments are available in walnut or heat-treated oak, while drawers for open compartments are available in seven shades of faux leather. There is an option for additional LED lighting.
The collection was created with an increased focus on the use of resources. Both in the choice of materials and in the production chain, the company's philosophy is to minimize the impact on the environment. Even its packaging is made using exclusively recycled cardboard, and a small amount of waste from the packaging machine is mechanically compressed and sent to neighboring paper mills to produce high-quality recycled paper.
Via: Interior.ru