This project is a reconstruction of a 1991 residence. Situated high in the Eastbay Range, overlooking the city of Oakland , the site has views of the Southwest Bay and the Golden Gate. It was designed for a young family who wanted an open house that would embrace views of the bay and have a connection to the existing garden.
Architects: Terry & Terry Architecture
Area: 250 sq m.
Year: 2016
Photo: Bruce Damonte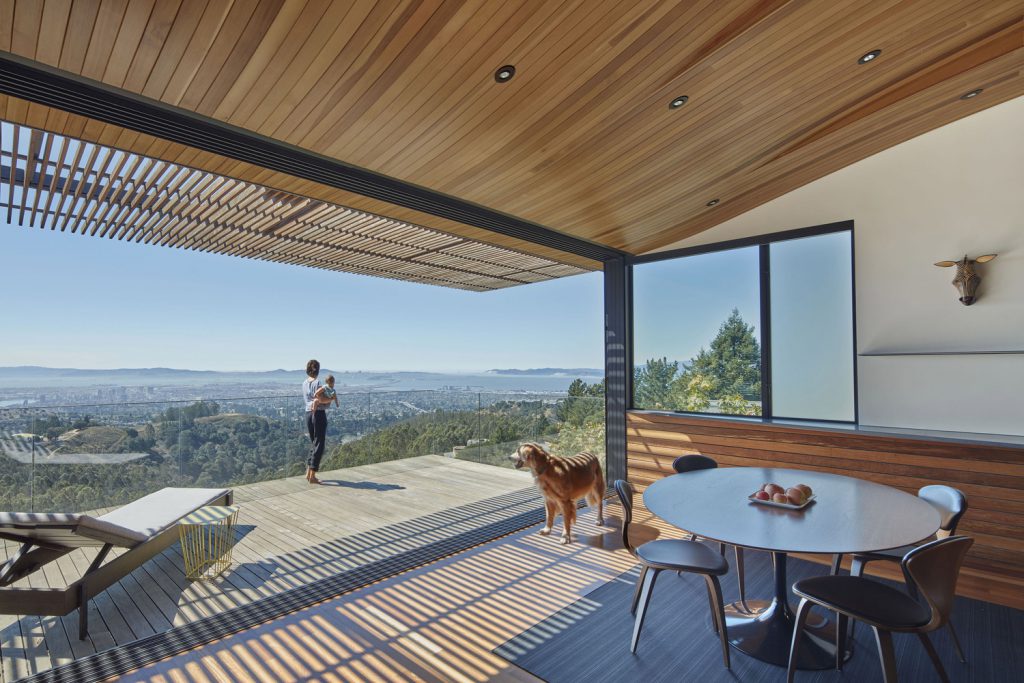 The property features large sequoia trees on the two longitudinal sides of the residence that channel the focus to the garden area and the rear views. The design consists of covering the common space with a kind of wooden tube that connects the front garden from the panoramic terrace to the living room at the back.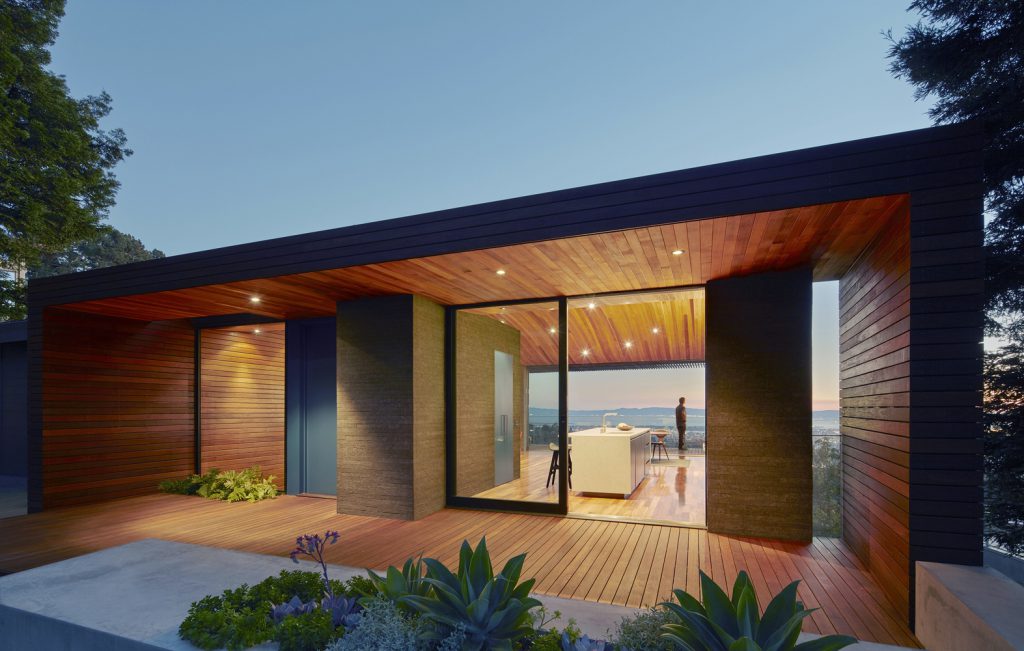 .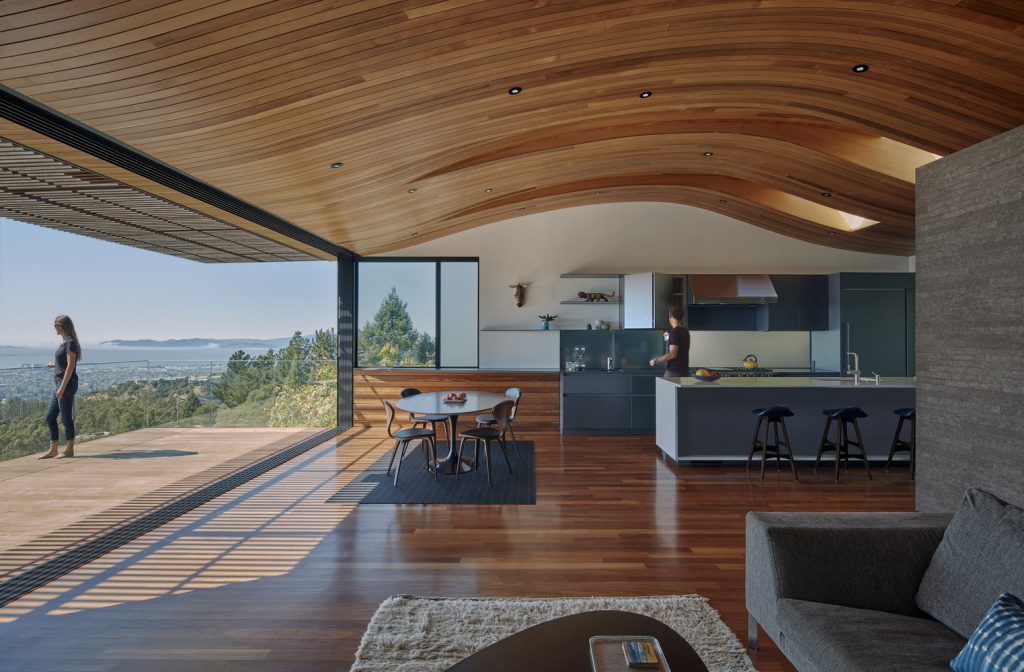 Located near the top of the mountain range, 550 meters above sea level, the terrain faces extreme weather conditions and wide temperature fluctuations. The tube-shaped roof was deformed creating a large volume of ventilation for the living space, referring to the coastal fog that flows and cools the interior with the afternoon breeze. The main living space becomes the connector of the two contrasting outdoor spaces.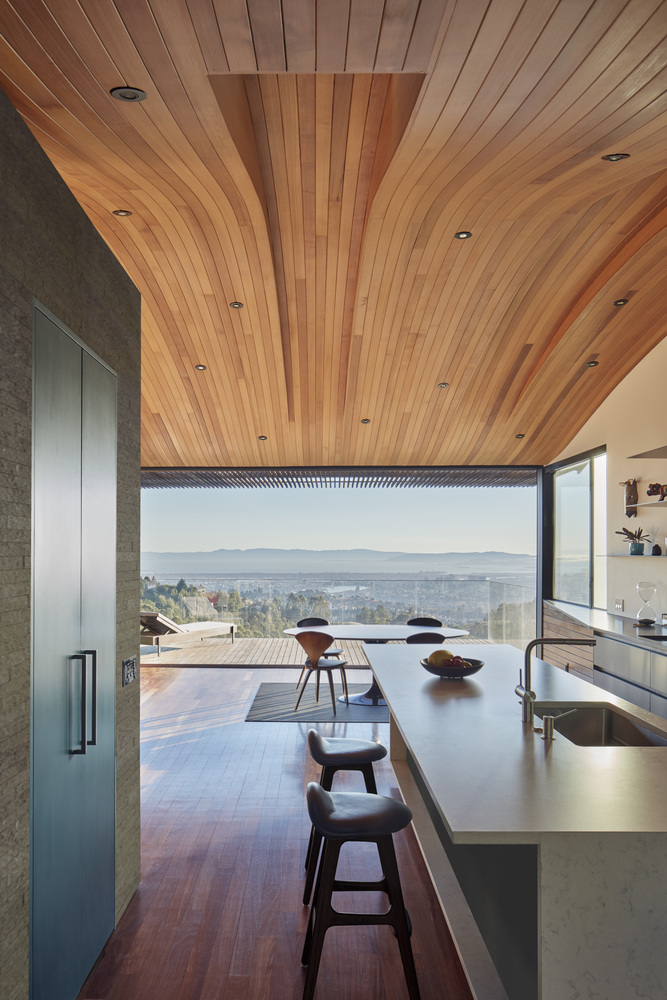 Working with the existing paving plan, the design transformed the kitchen area to open up and connect to the front patio garden and form an outdoor dining room. A bench was added to further define the outdoor garden space.
Facing the remodeled kitchen, the interior dining room opens up seamlessly to the viewing terrace creating a large open space, expanding the ceiling structure like a hammock that shields the space from direct sunlight. A staircase connects the main floor with the ground floor that continues with the wooden tube through a slot to the projection room, bedroom and office area.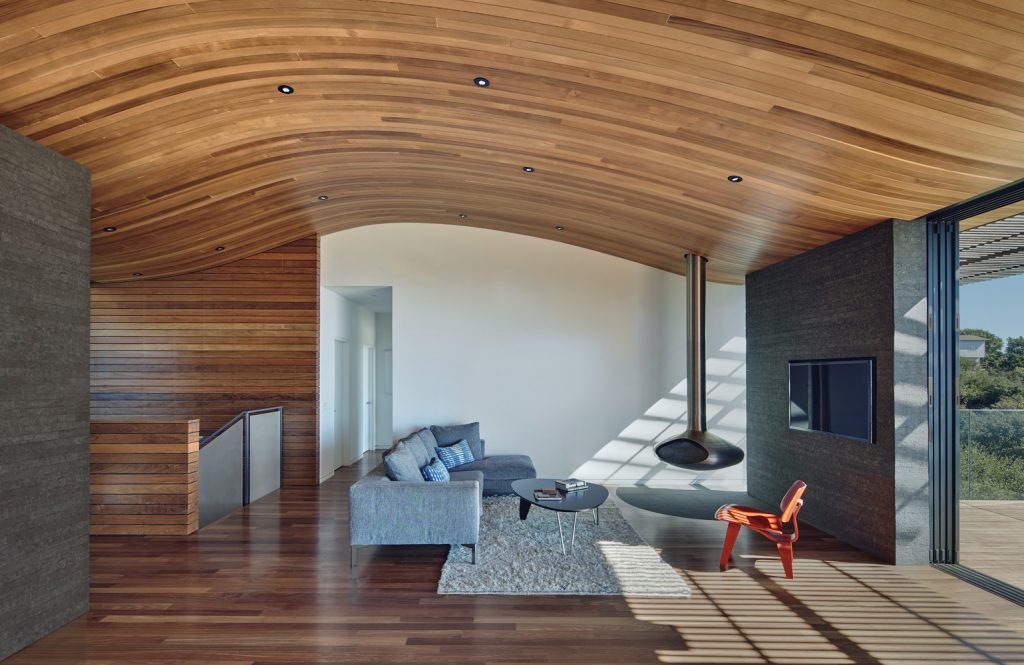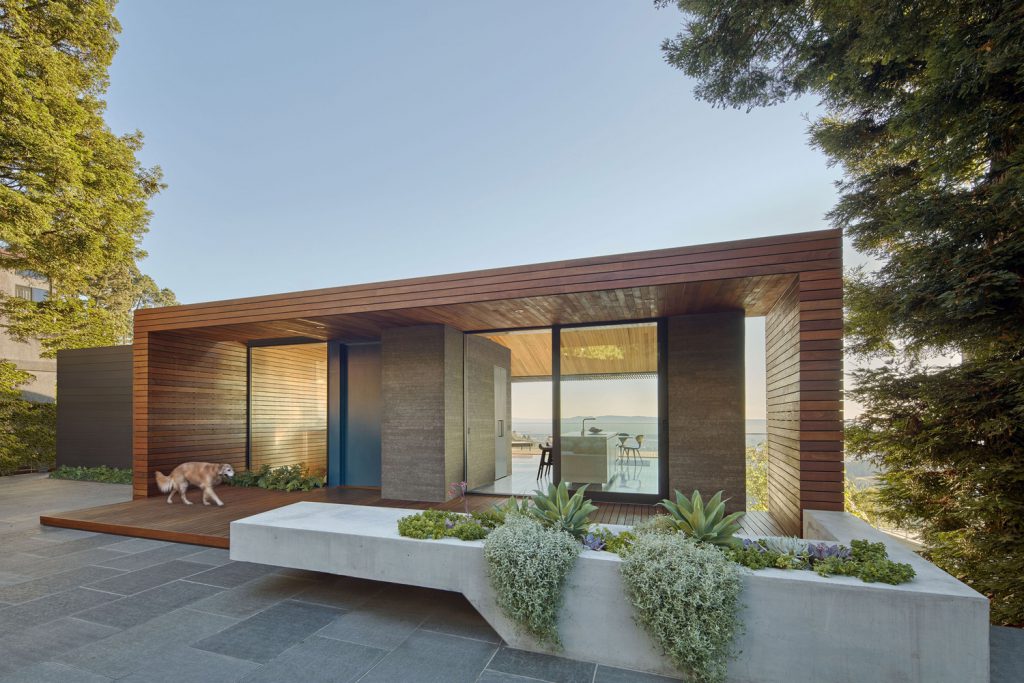 .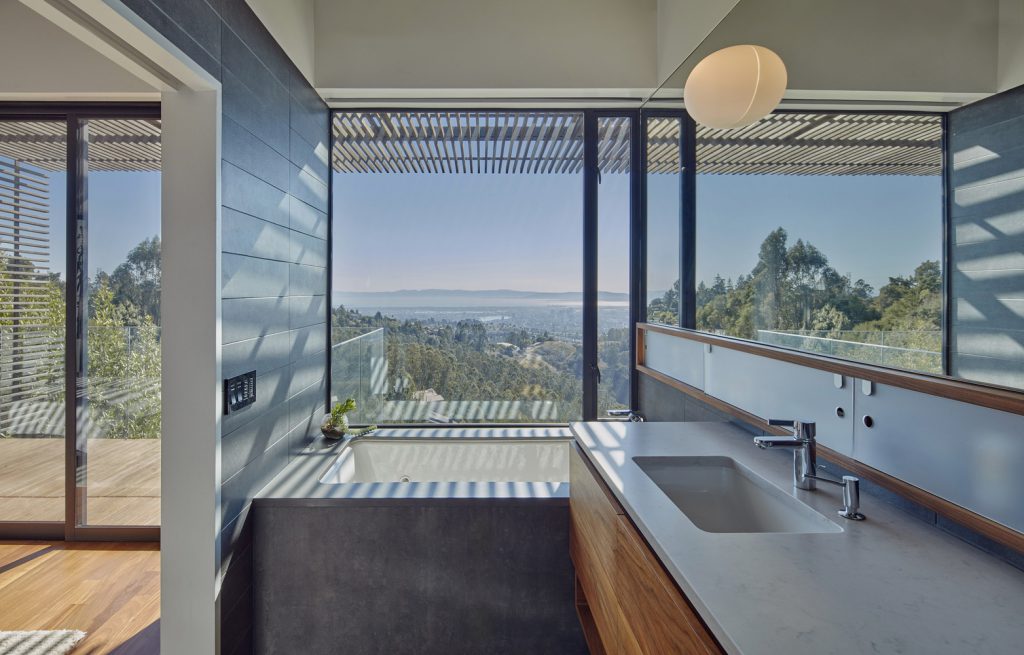 .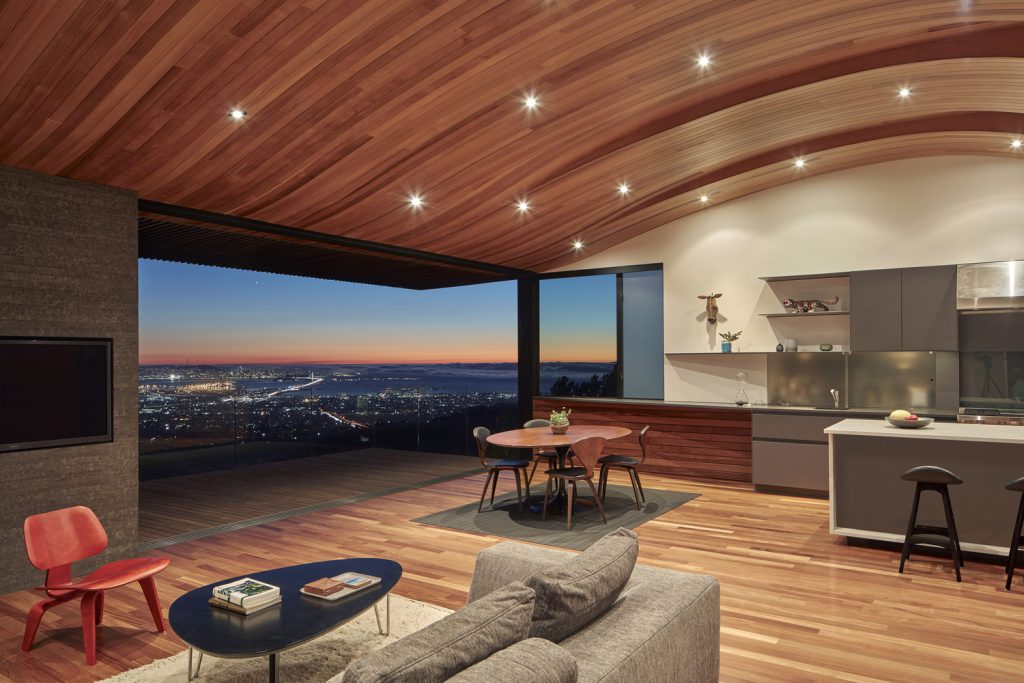 .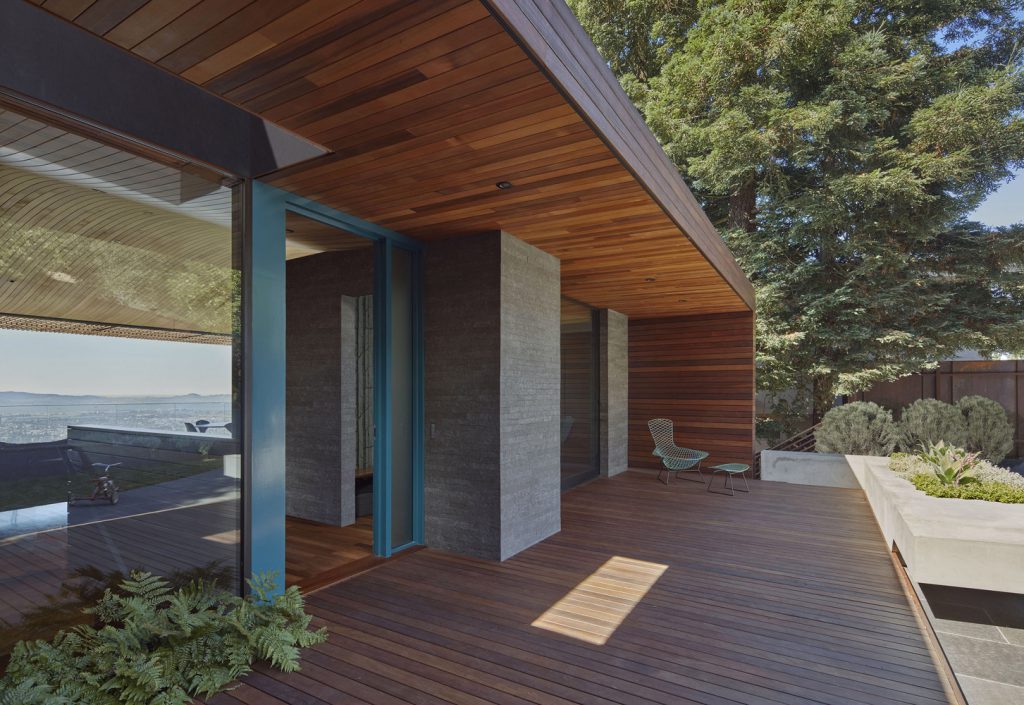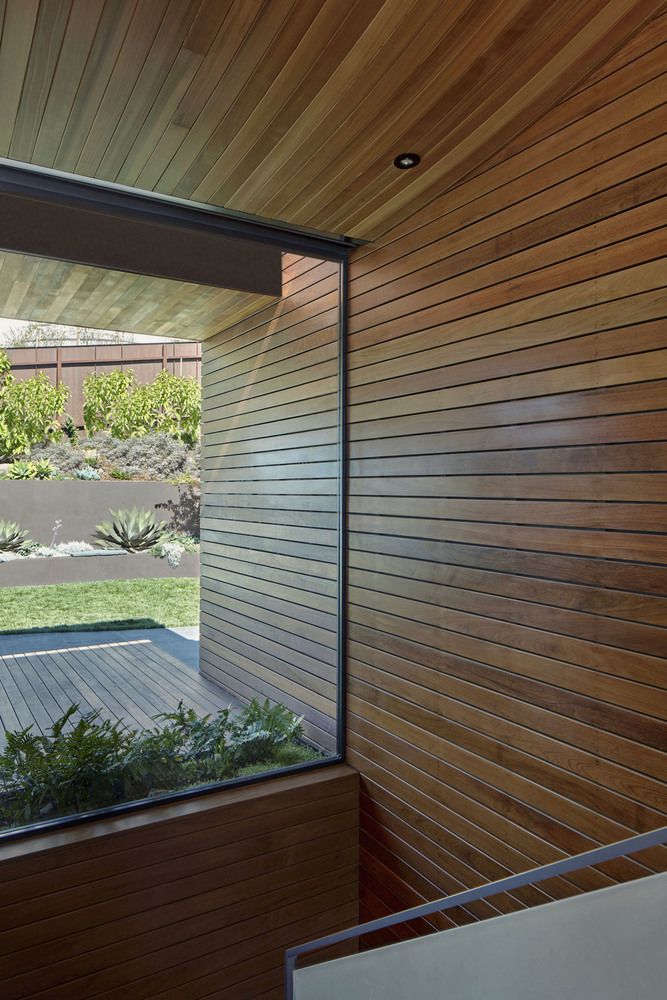 .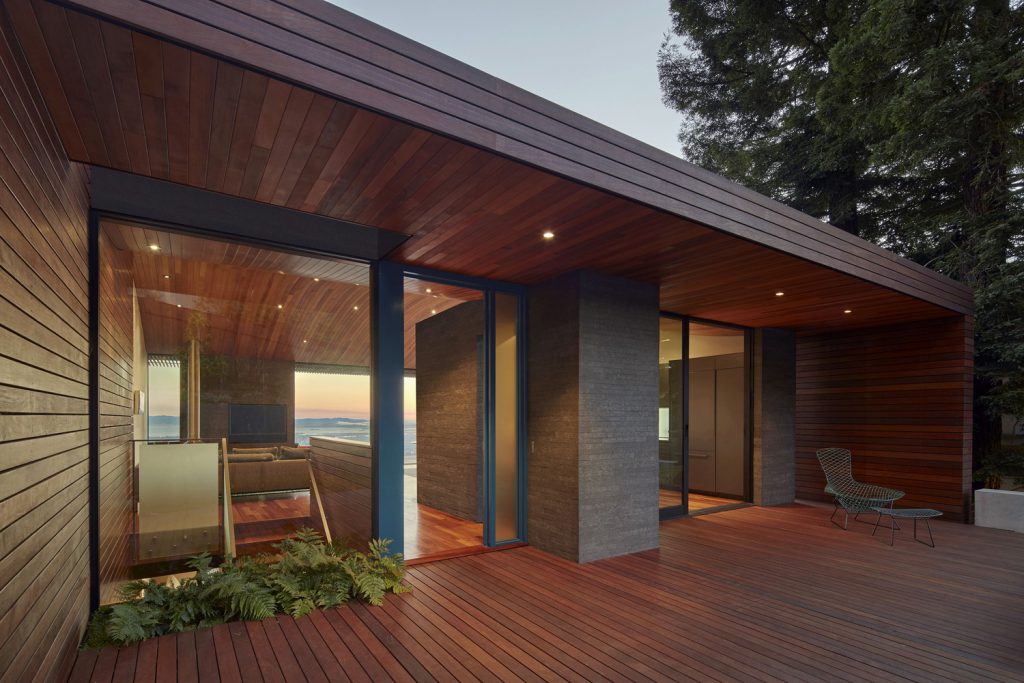 .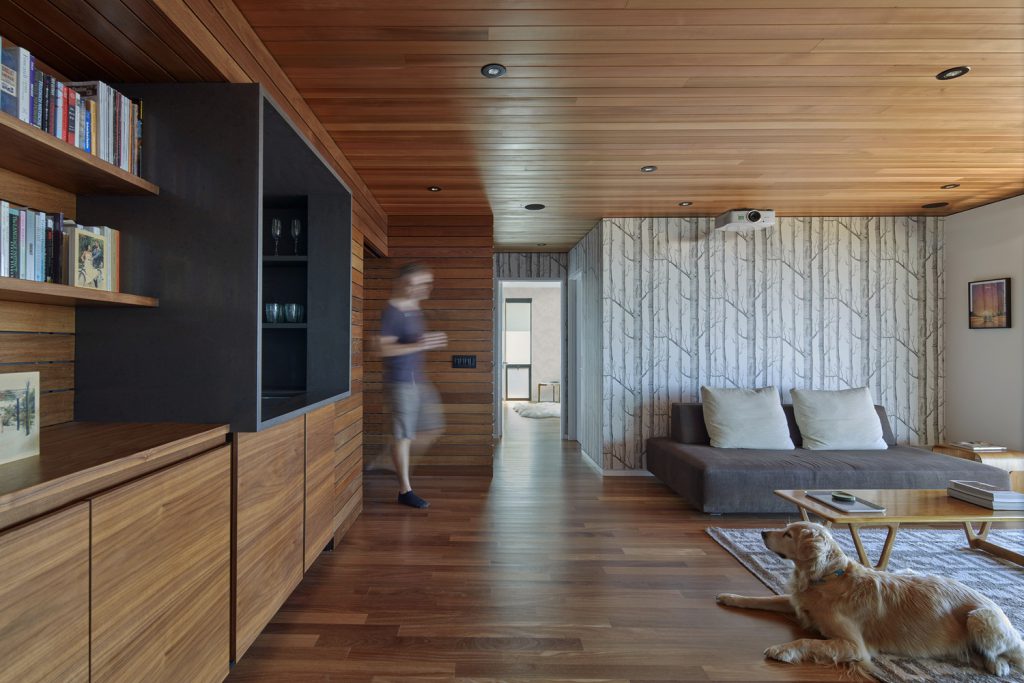 Floor Plan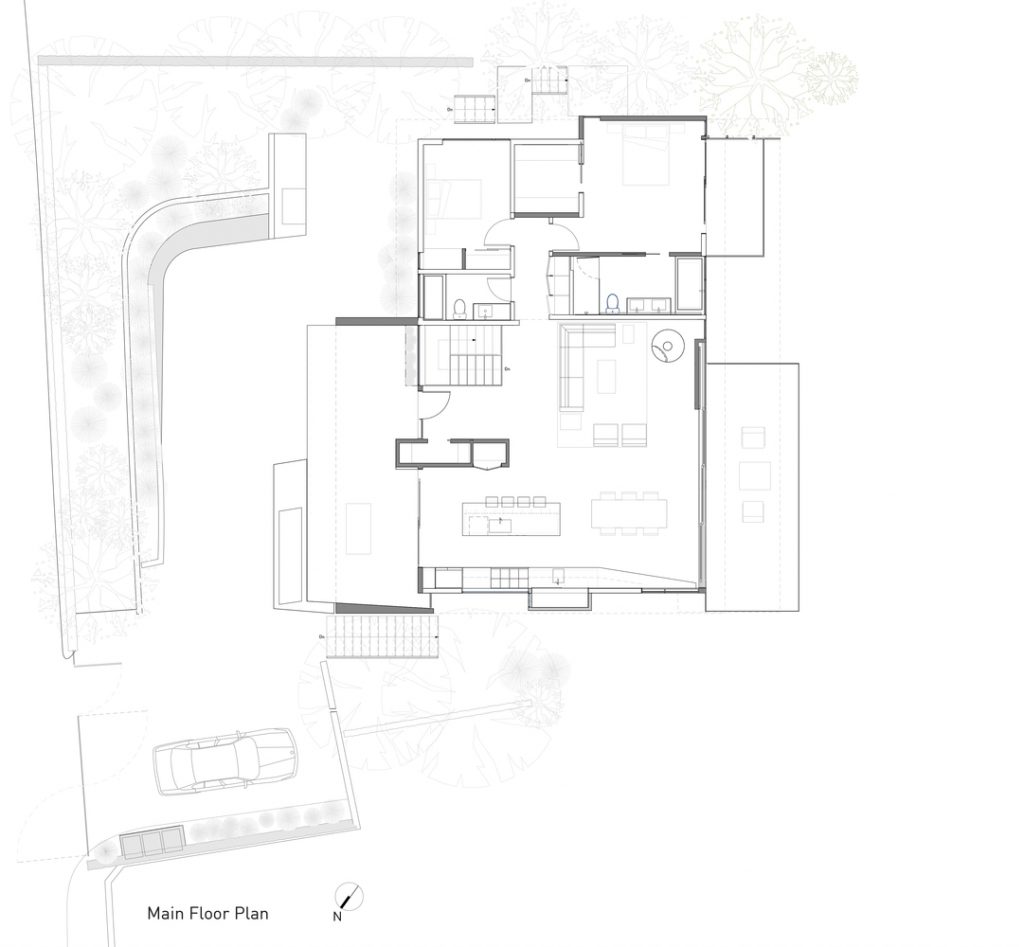 .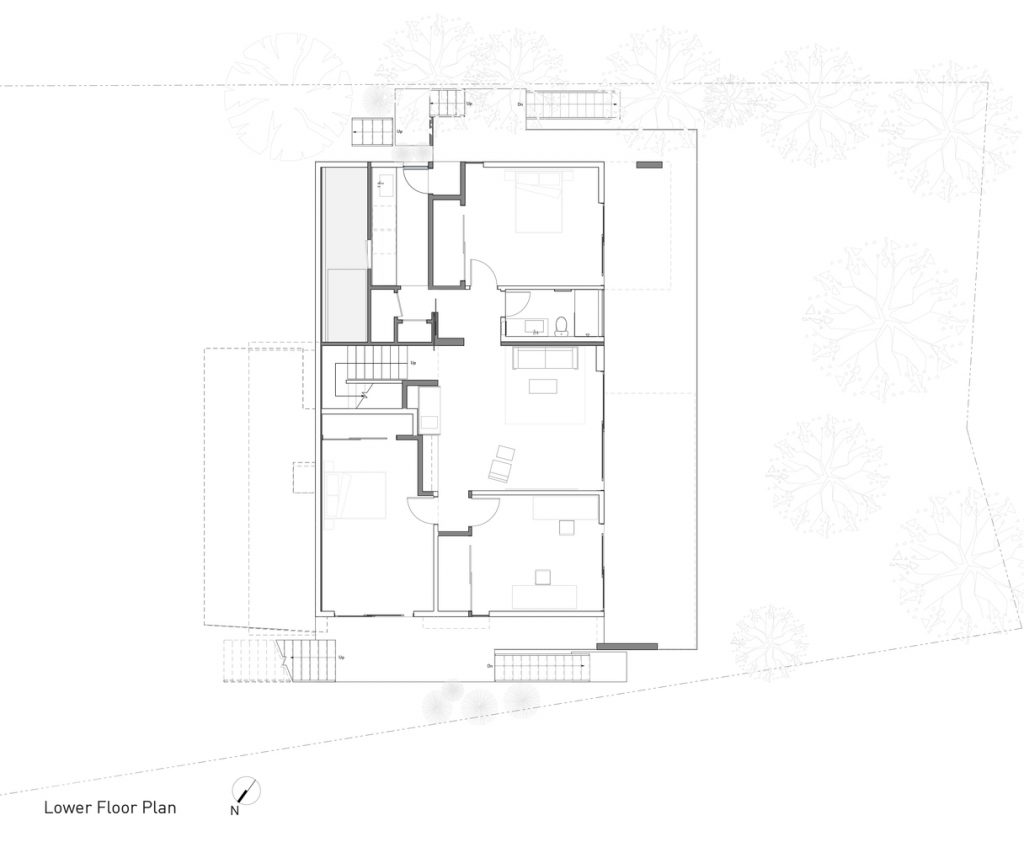 .
Cr. Archdaily