Minimal style home decoration that many people love will focus on simplicity use fewer pieces of furniture but with a lot of benefits including the selection of various applications only as necessary. Balanced and relaxed, every piece of furniture is selected to decorate this style of home. Often in the midst of not much, not too much, This style of house is very suitable for the new generation of young people who love peace and love to decorate the house that emphasizes cleanliness, airiness, and comfort. Let's take a look at the minimalist style of homes and how everyone can decorate their homes in this style. What must be done? Let's go see it together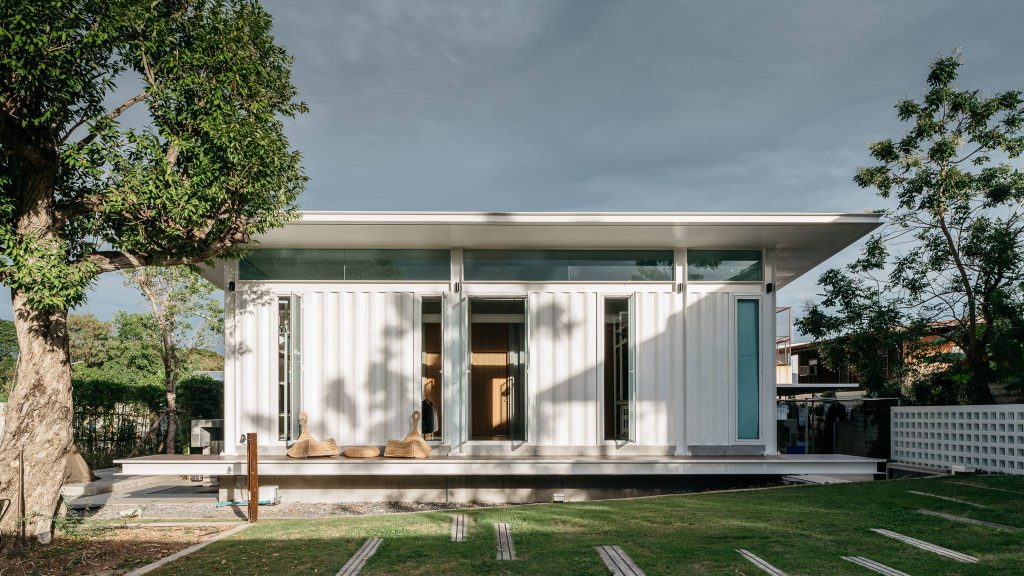 White mini container house with 3 bedrooms, 1 bathroom, 1 living room and a pantry in the living area. Usable area 100 square meters, including balcony area 120 square meters.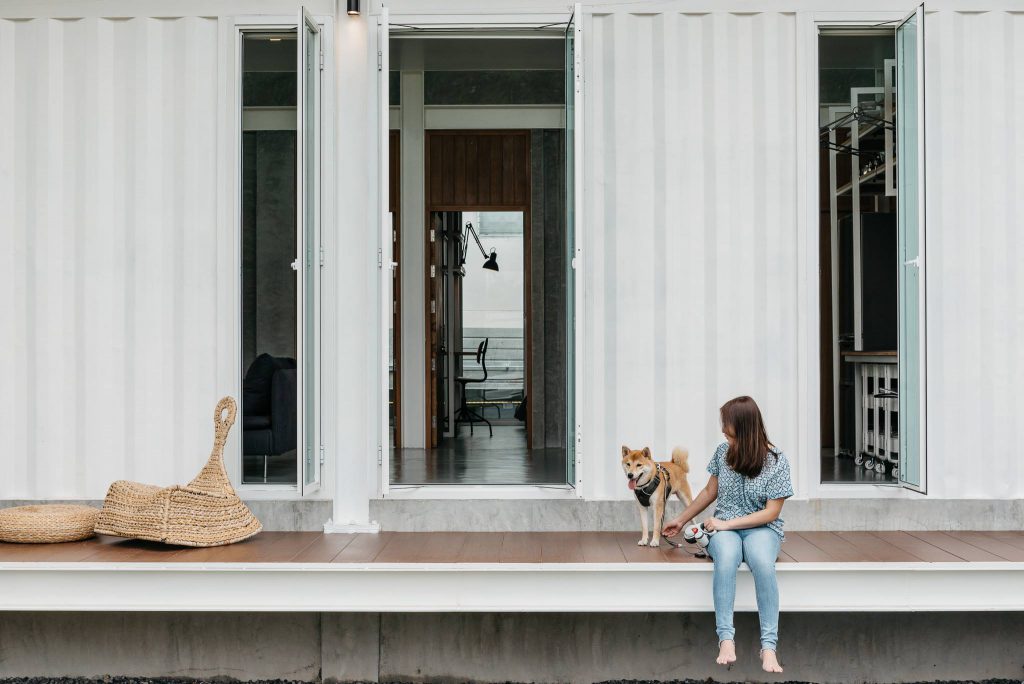 The limitation of the container is the low ceiling, about 2.4 meters high, so the architects redesigned the new structure. It is raised to about 3 meters tall and looks more beautiful.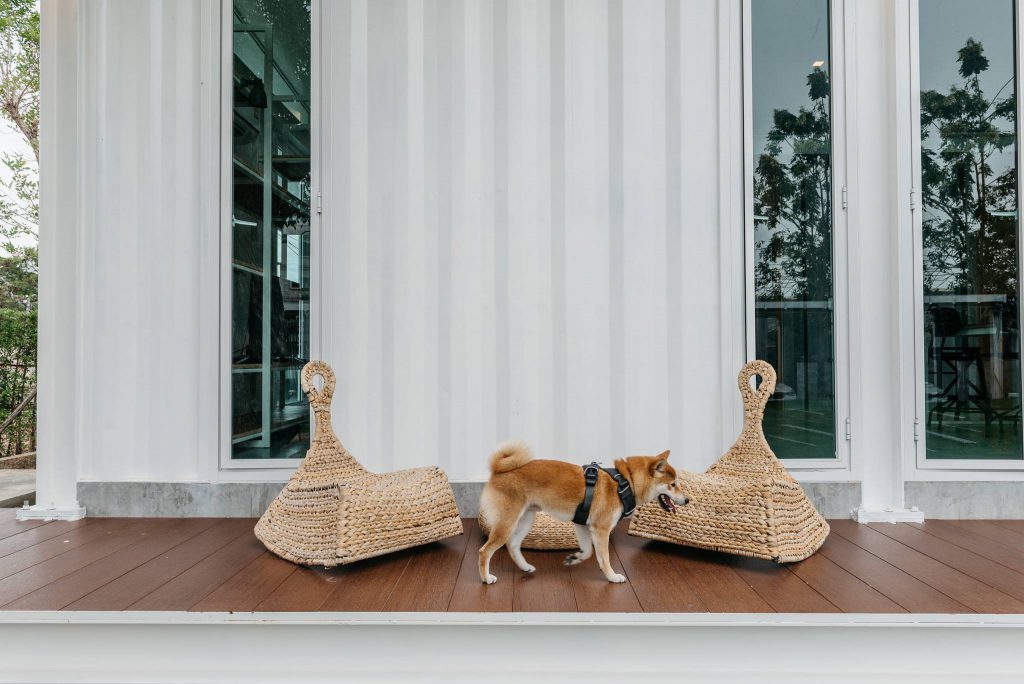 Balcony around the house, comfortable seating. The balcony floor is covered with brown tone wood.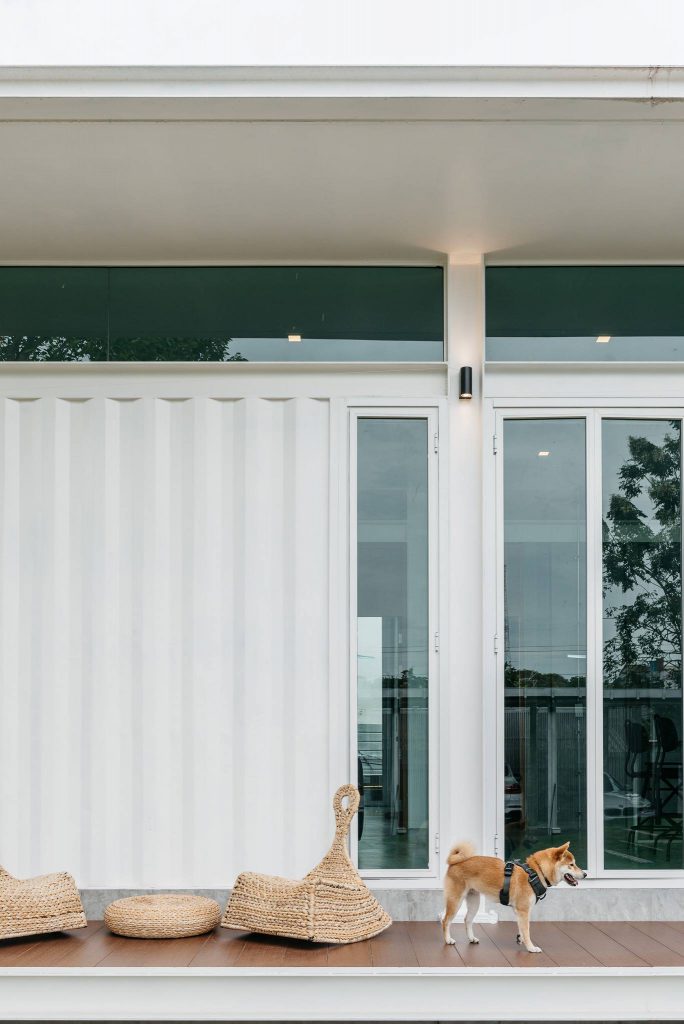 Designed to have a light hole on top by drilling about 60 centimeters to let natural light into the house.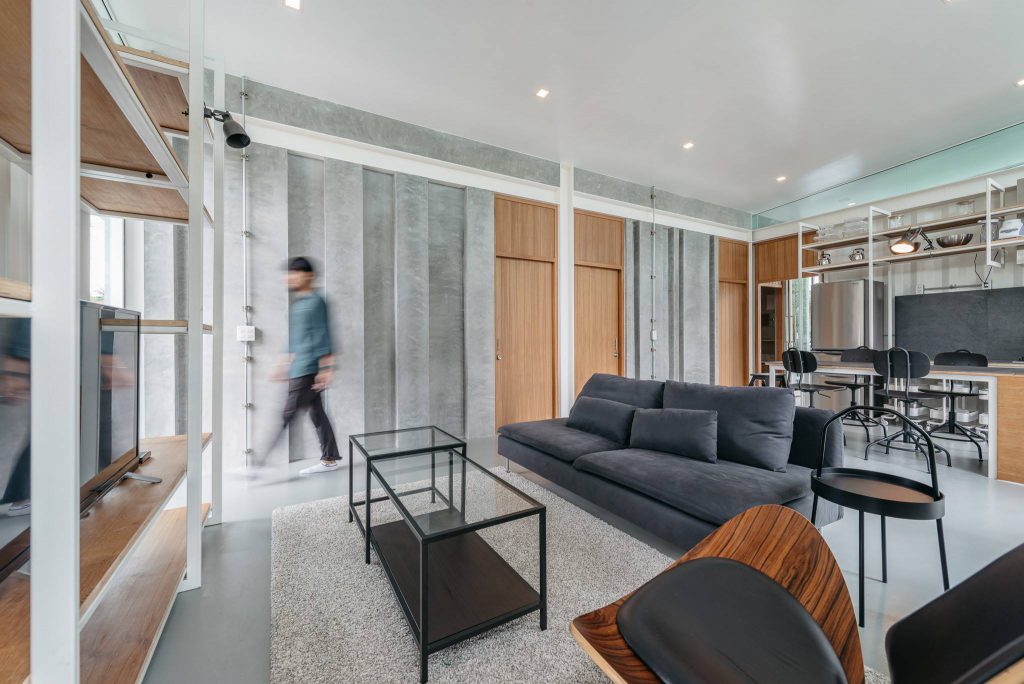 Polished concrete floor. All built-in furniture is designed using steel and wood frames, adhering to the wall of the house. Makes a compact space make good use of all the space.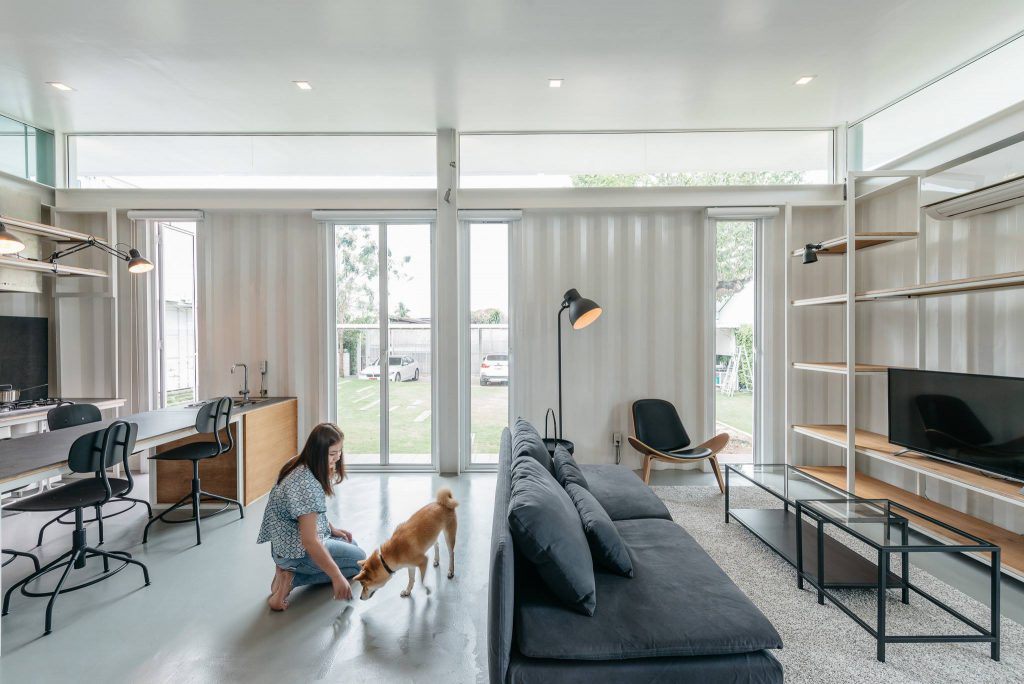 .
.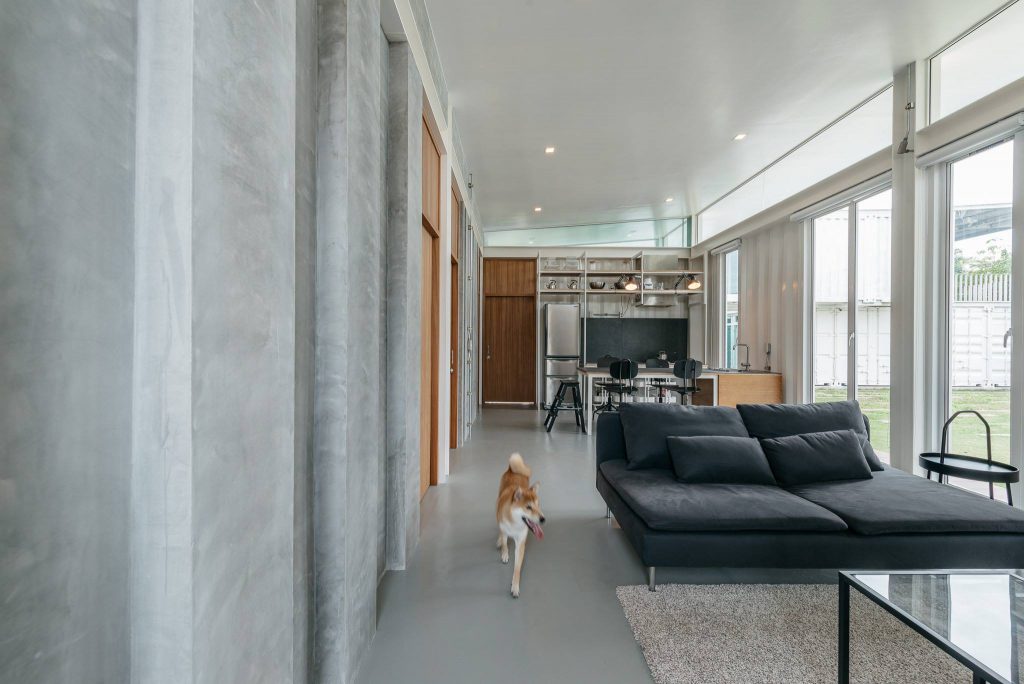 .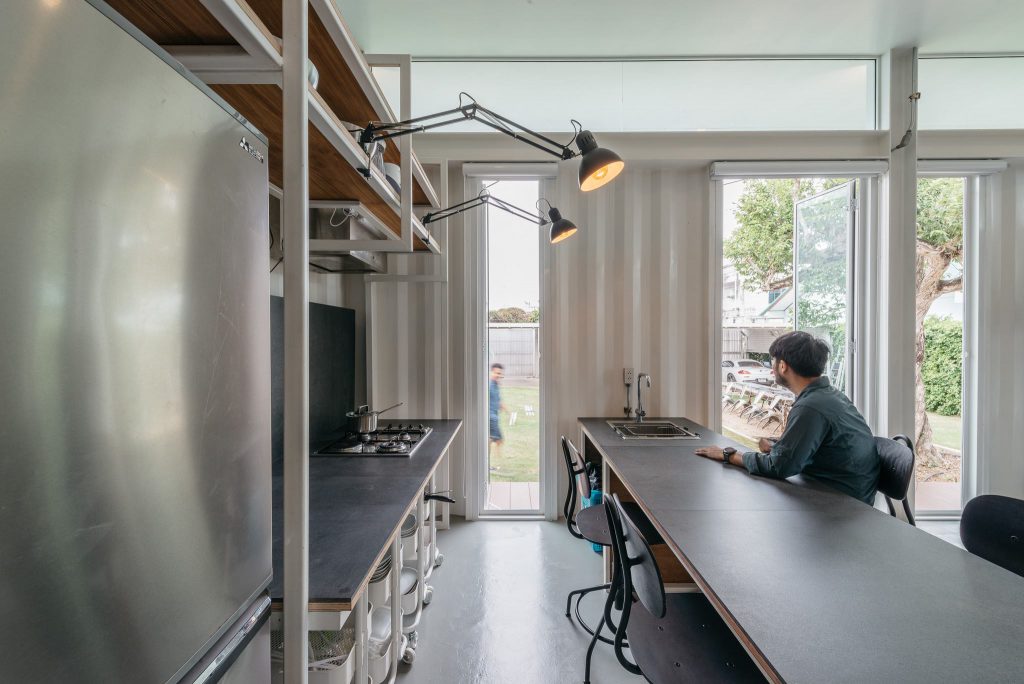 .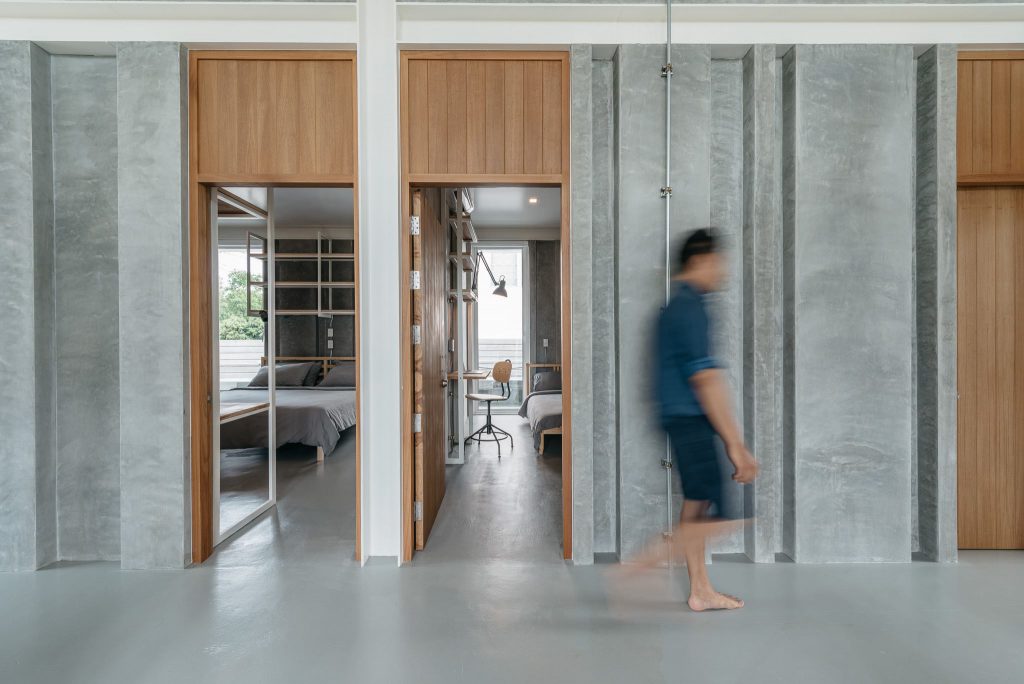 .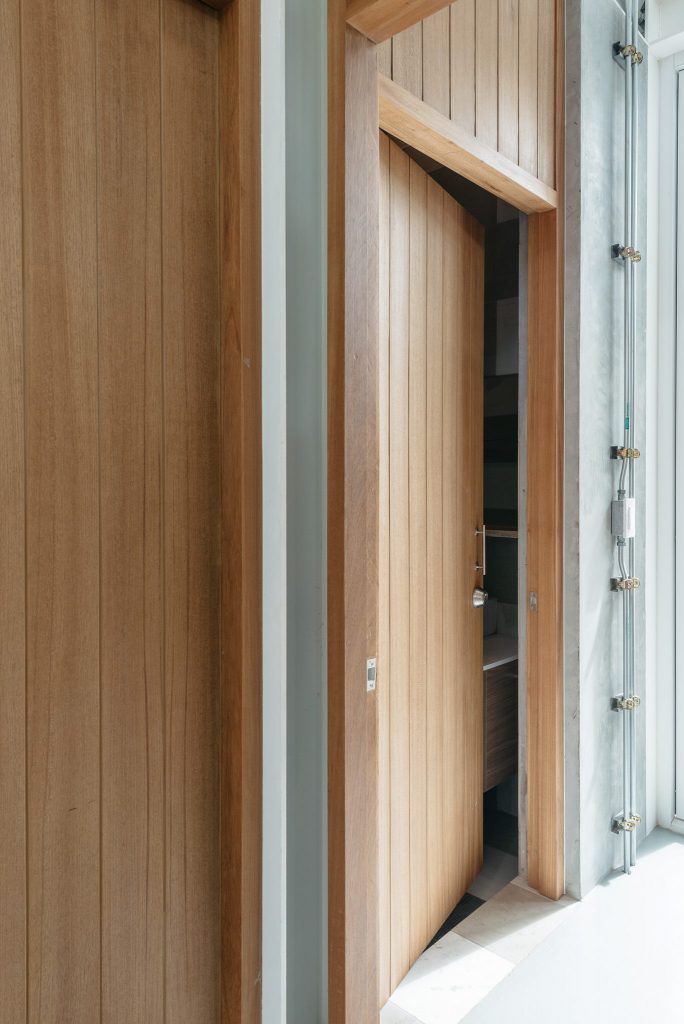 .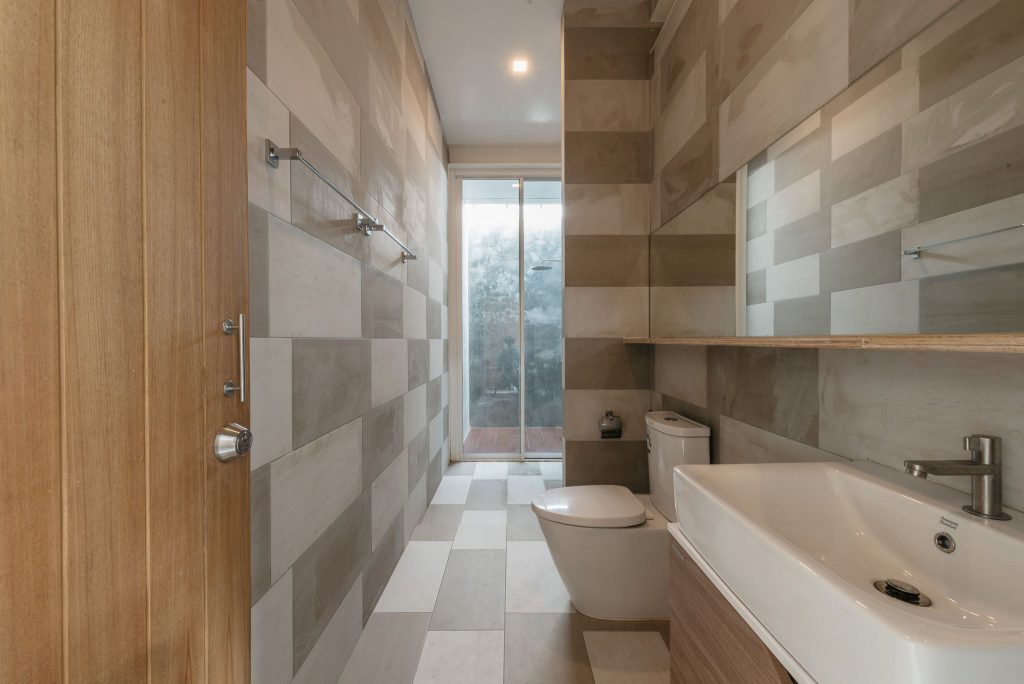 .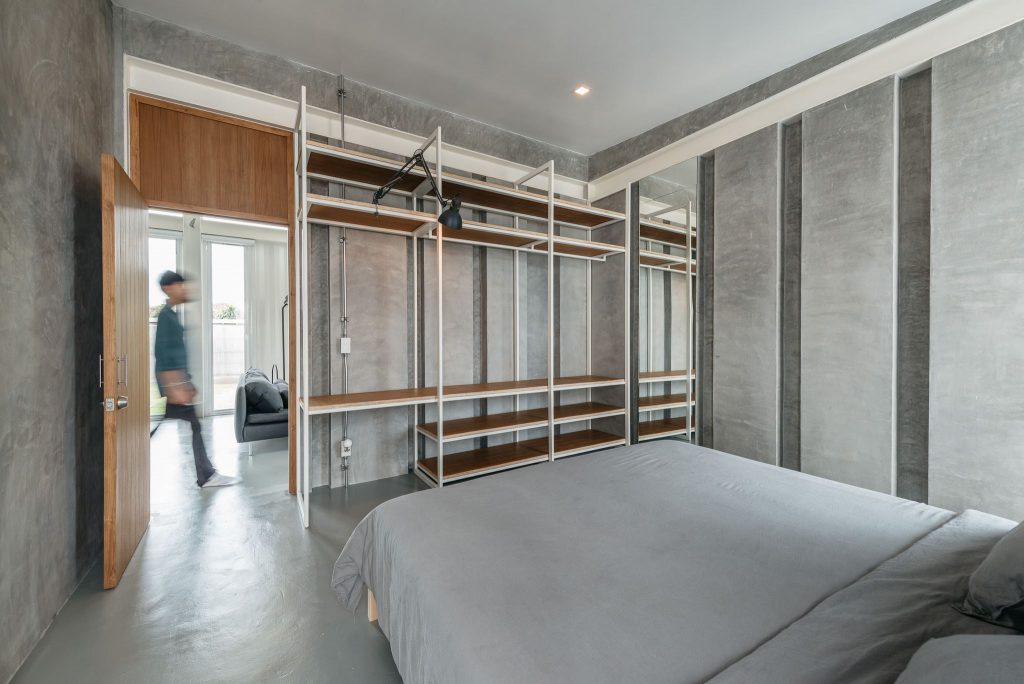 .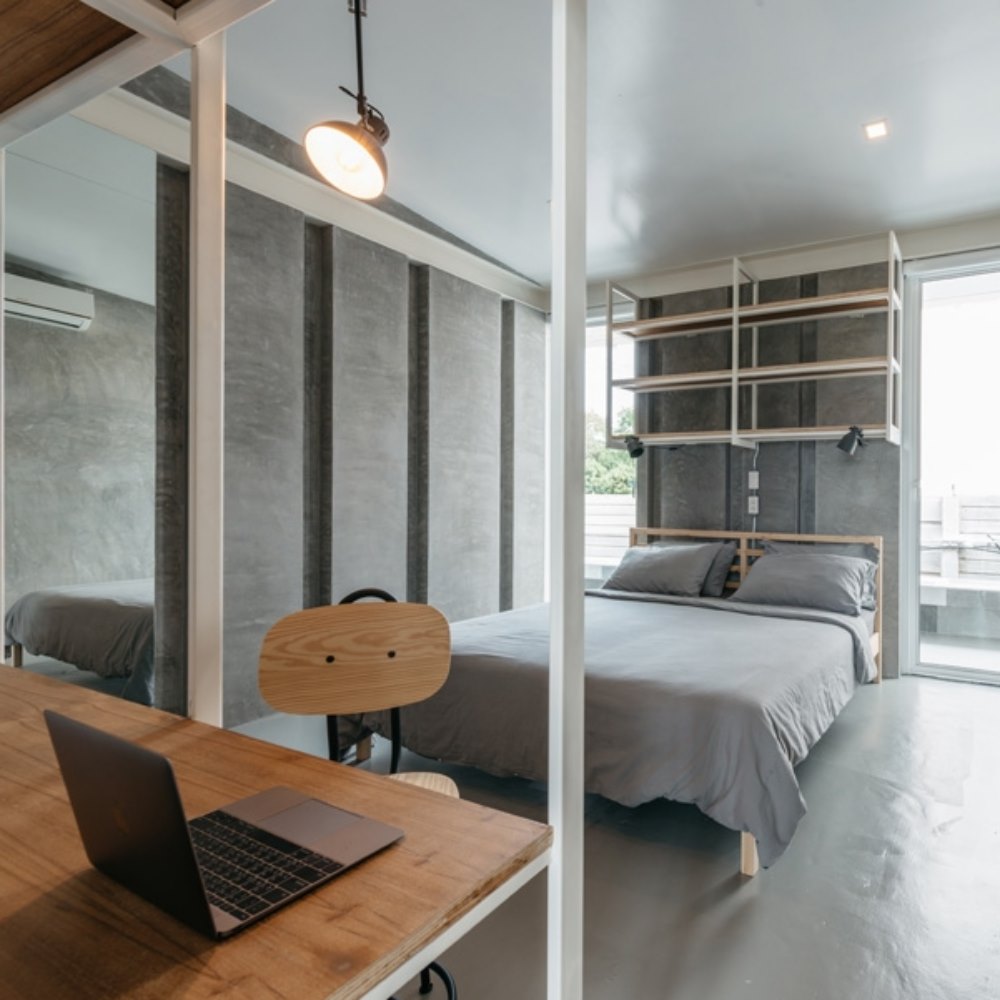 .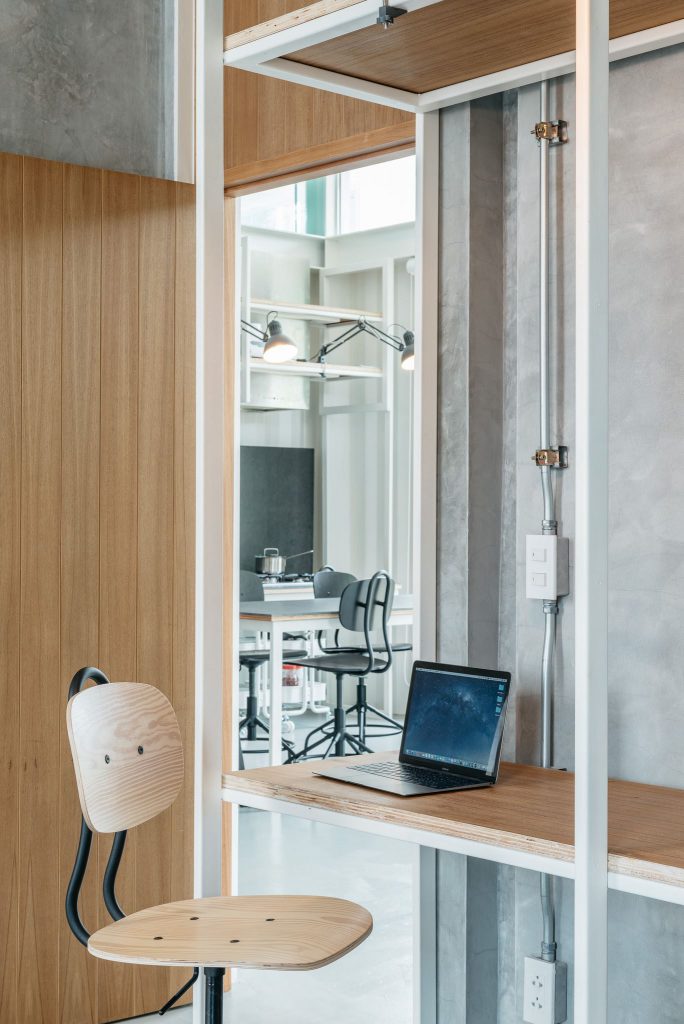 .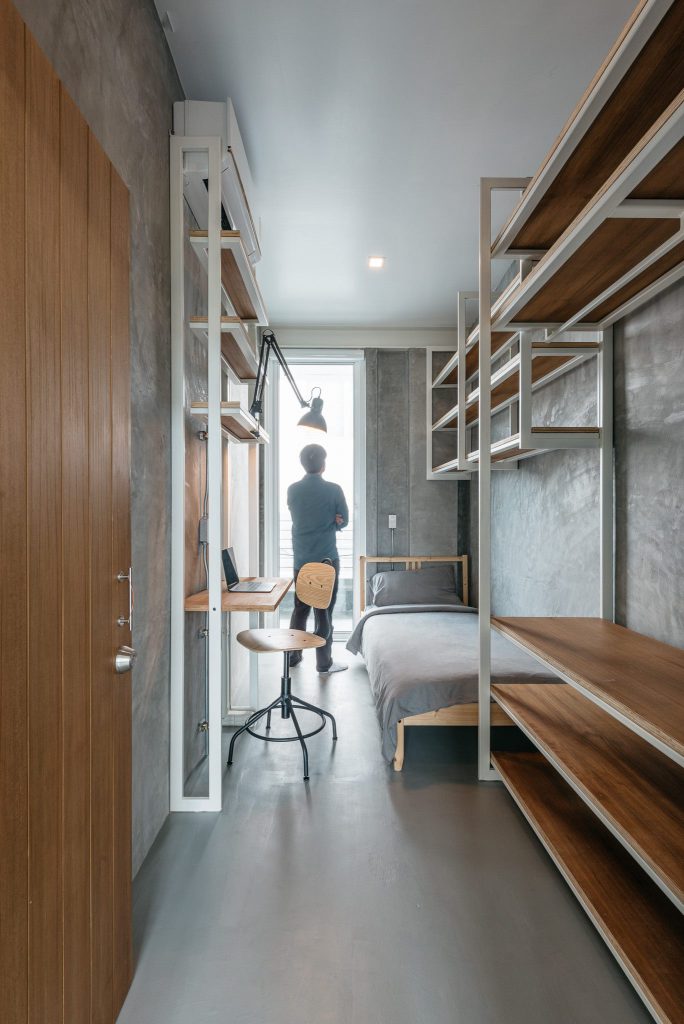 .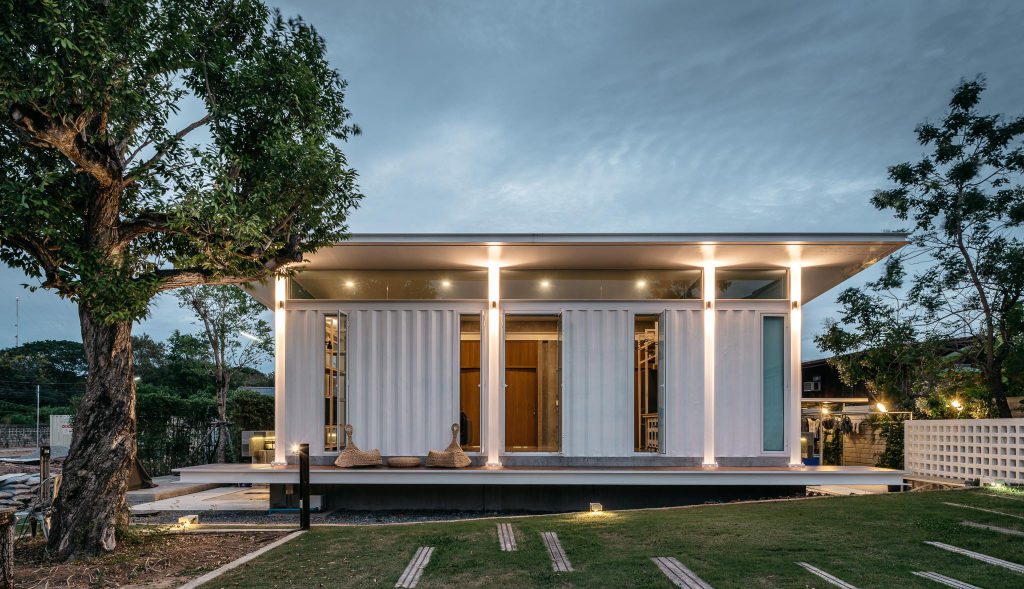 .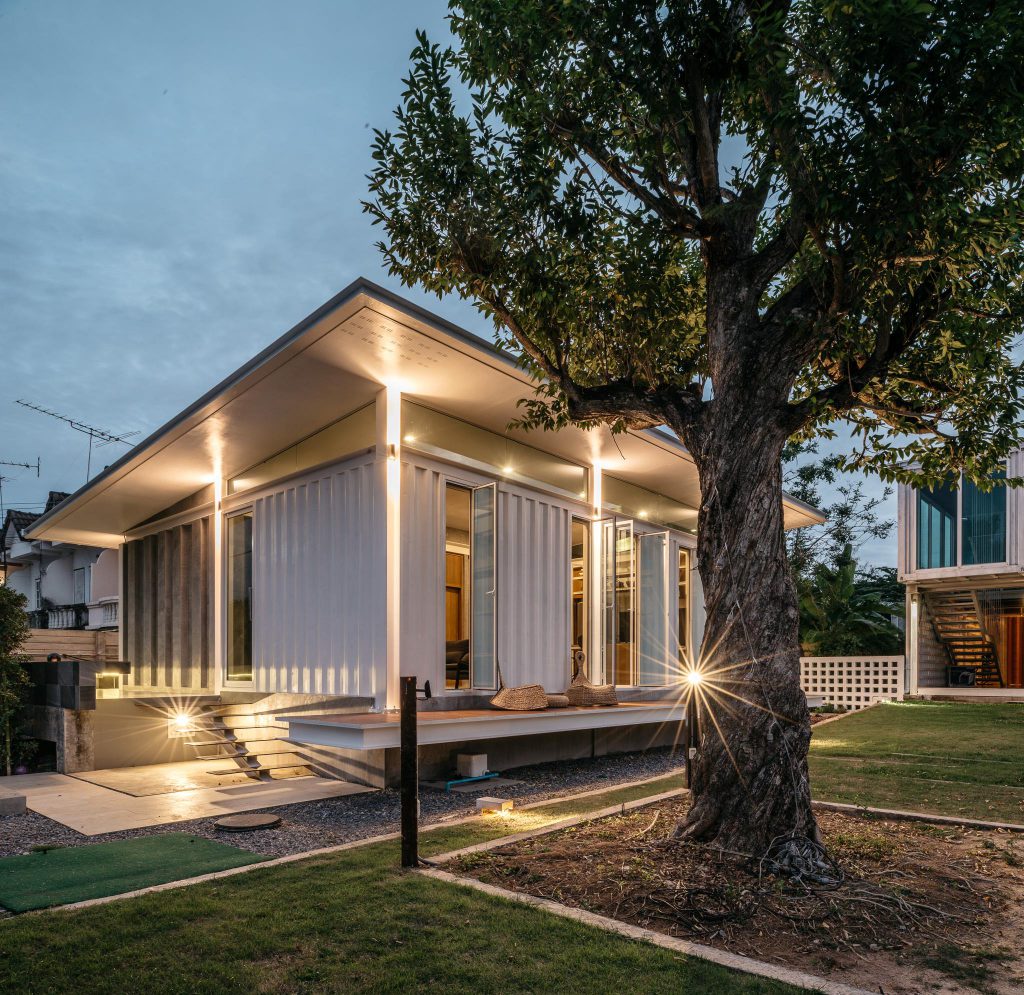 .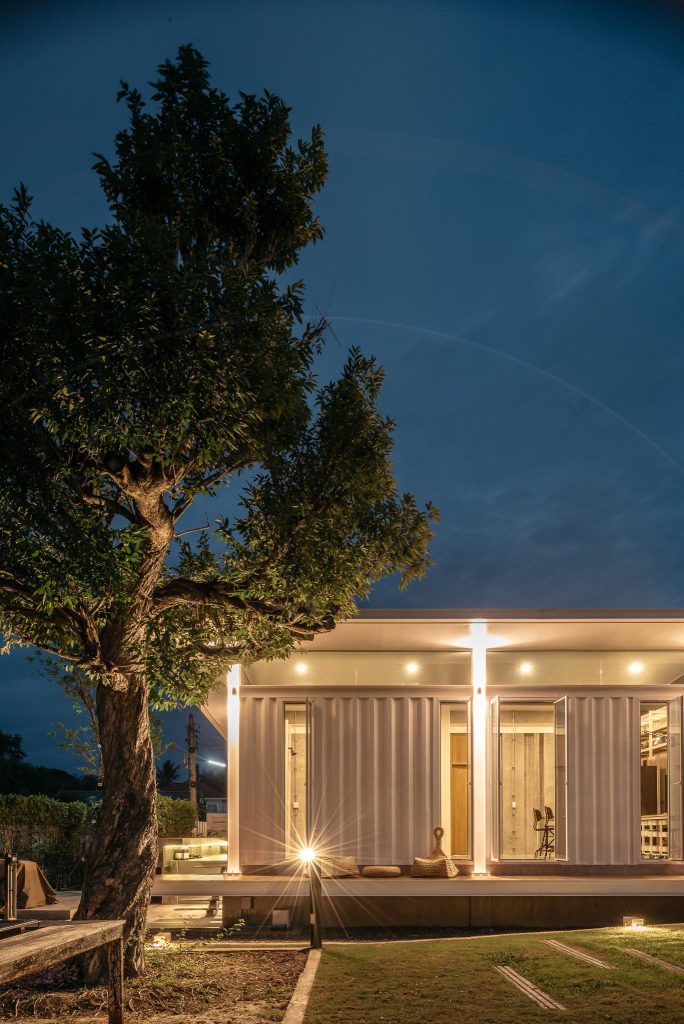 .
.