Share ideas for detached houses in different styles that is a house that is very popular today. Modern style house design, one floor, good size, simple, attractive. It reflects the personality of each owner as well. If you still can't figure out what style to design the house, let's go see it together.
Architect: Luciano Kruk
Area: 169 sq m.
Year: 2016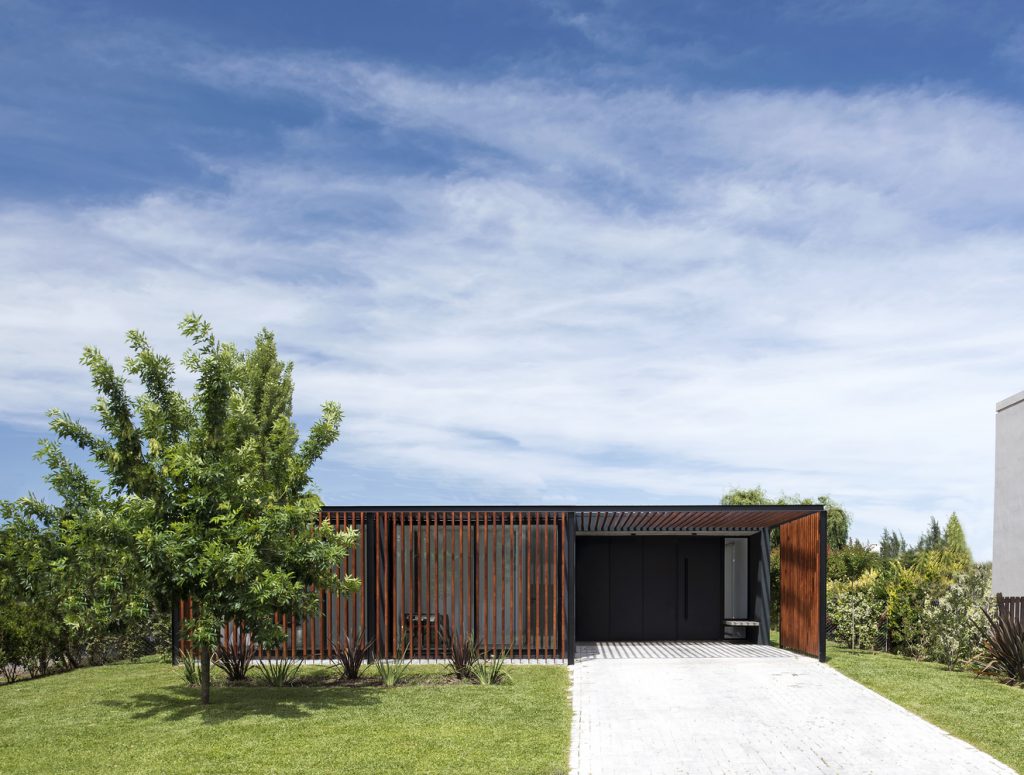 front garage roof design with wooden slats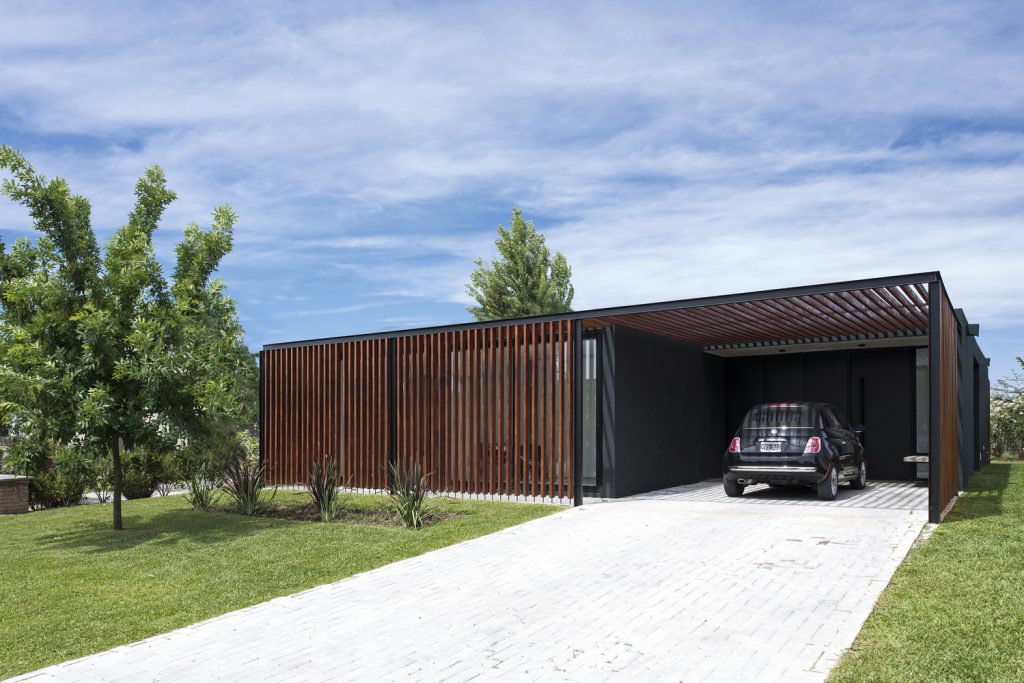 The house is 17 to 20 meters wide and about 35 to 40 meters long, and the size does not exceed 170 square meters.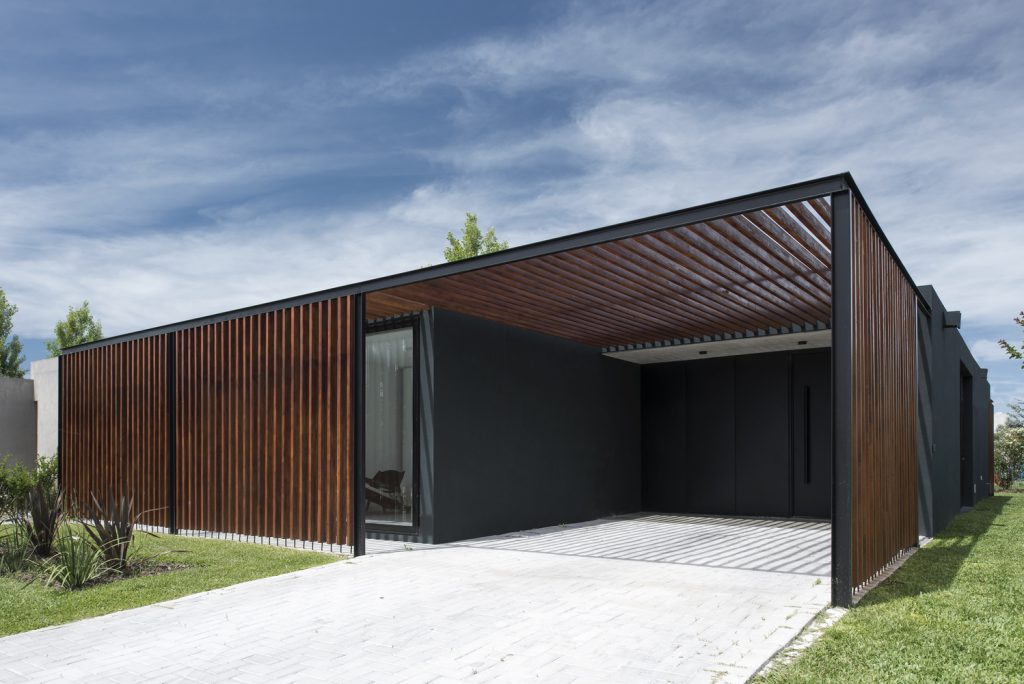 Around the house is a green lawn area.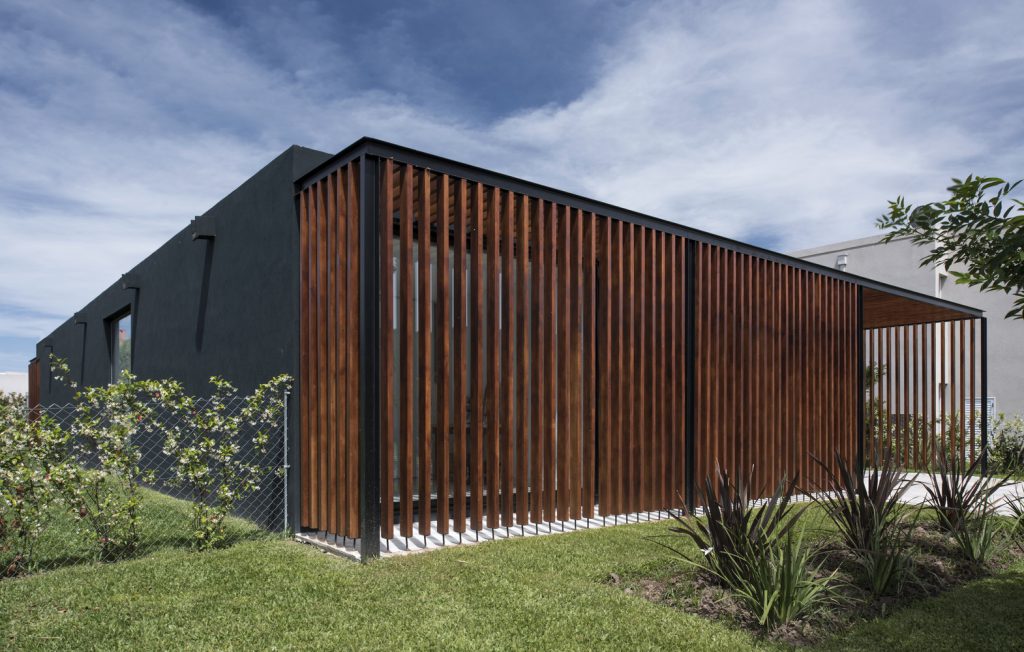 usable area consists of living room – dining room – kitchen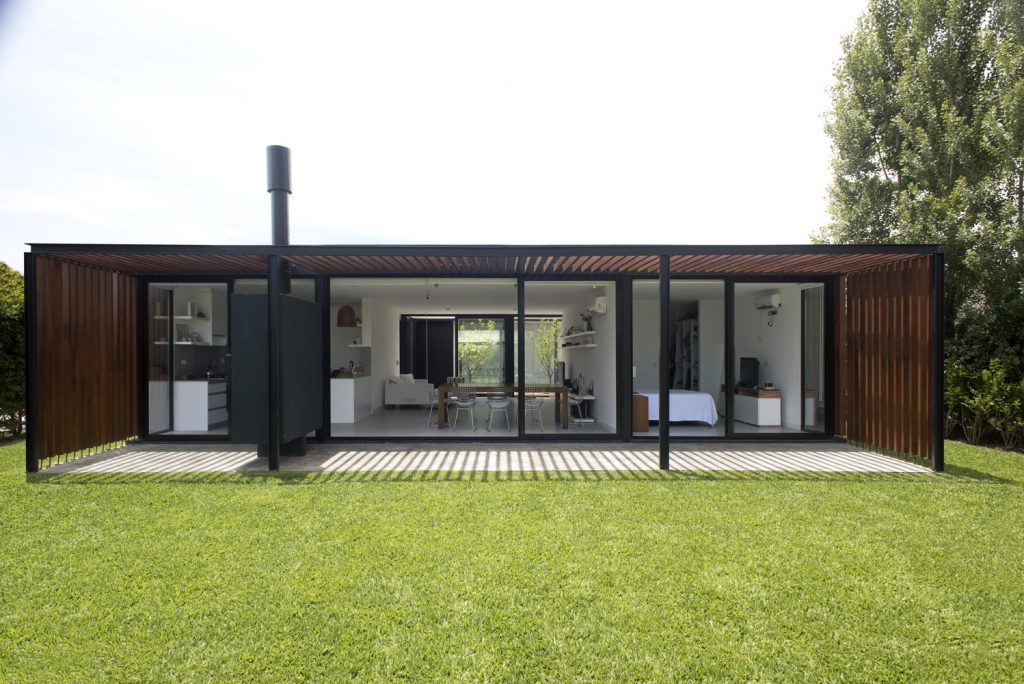 The back of the house is open. Connected to the surrounding gardens and lawns.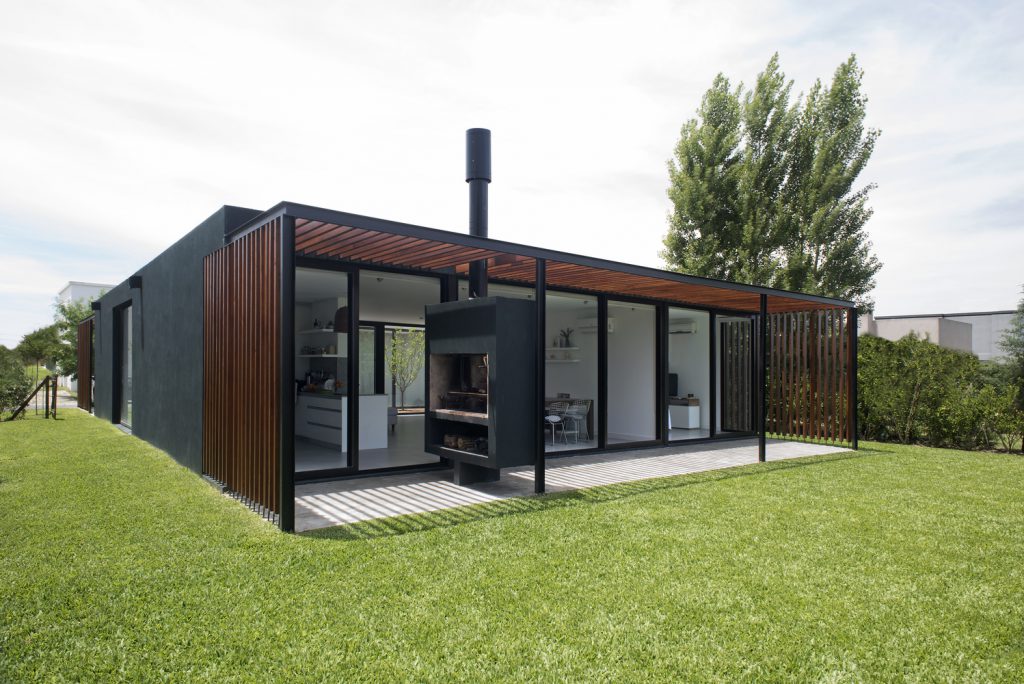 The house looks like a square box. The exterior is black tone contrasting with the color of the lath.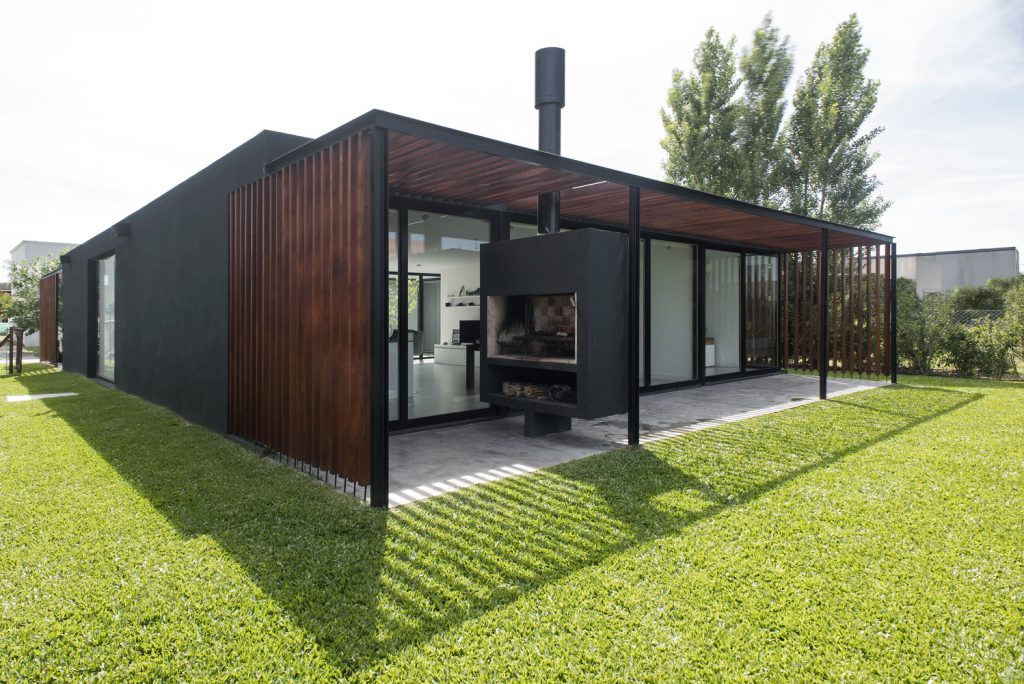 Garage space, simple design, steel structure combined with wooden battens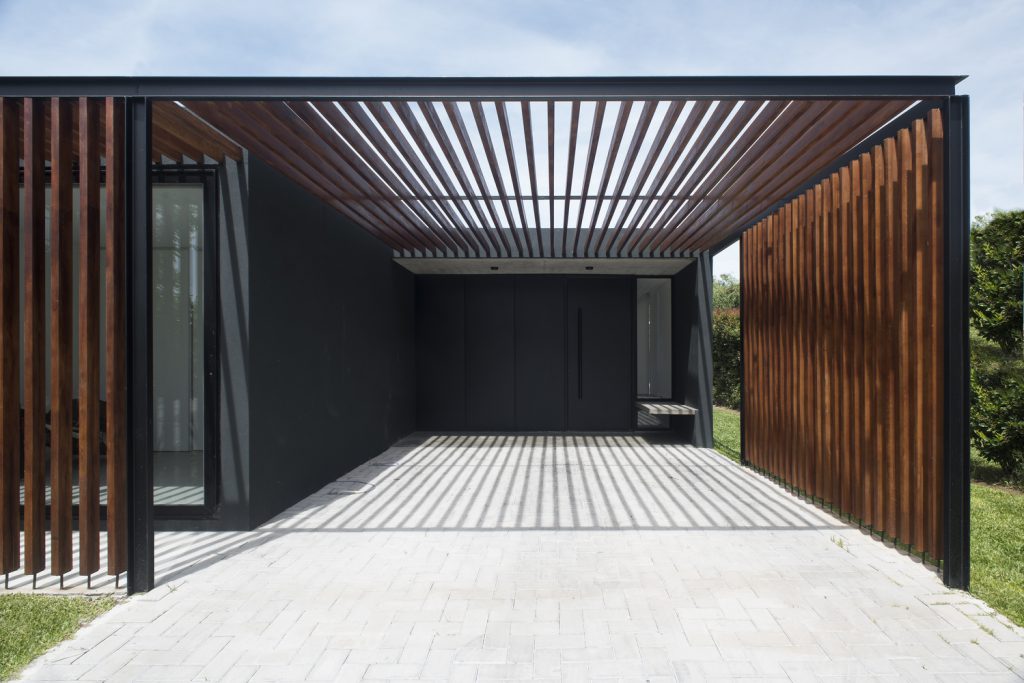 .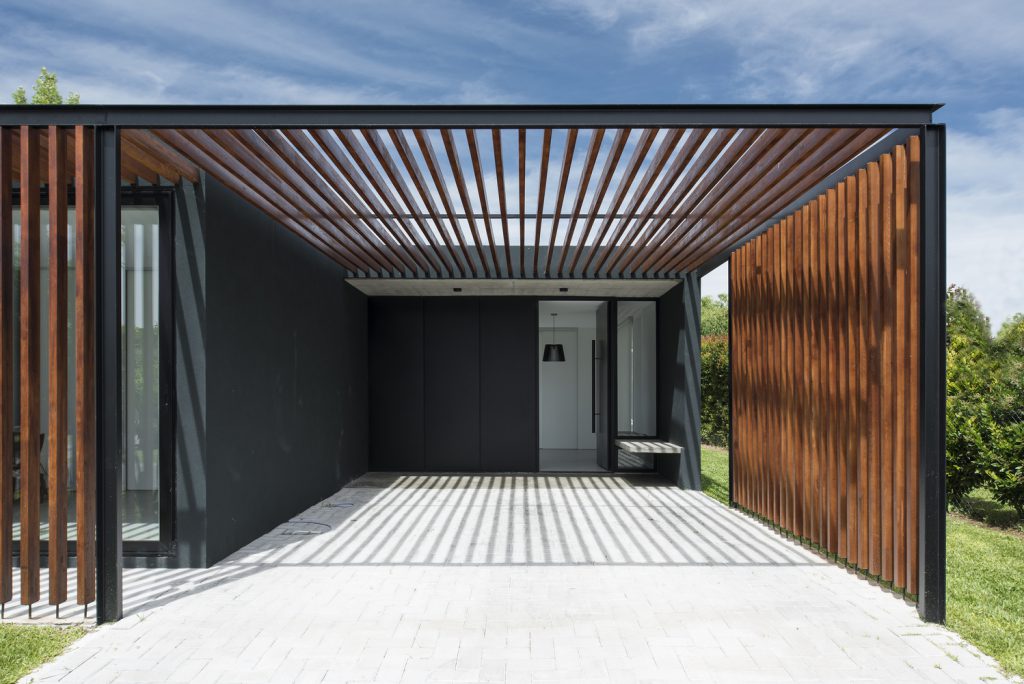 .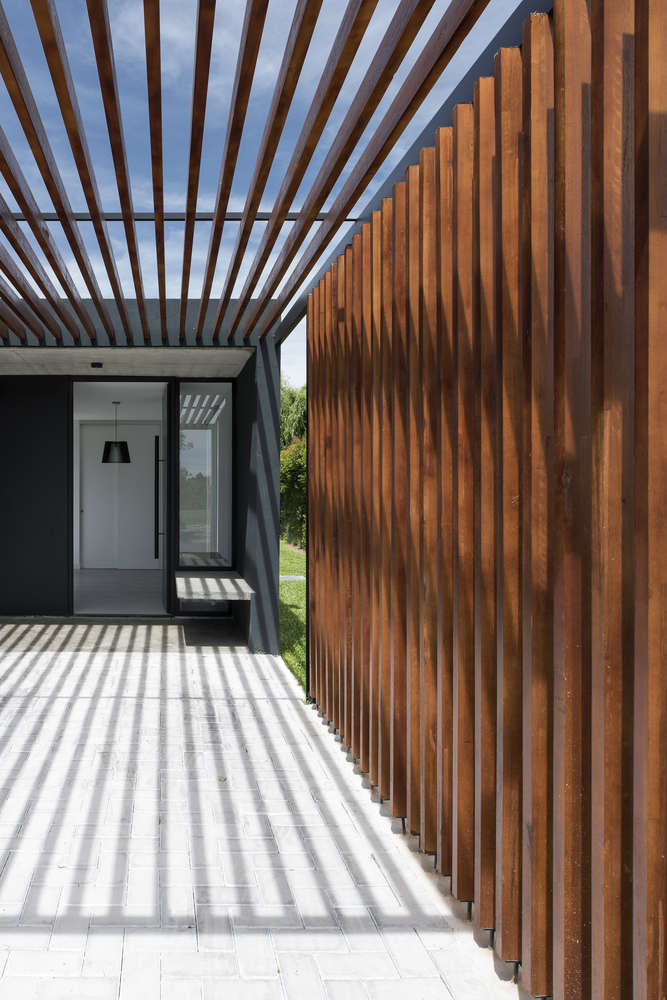 The house is painted completely black, looks dark and stern, cut with hardwood laths.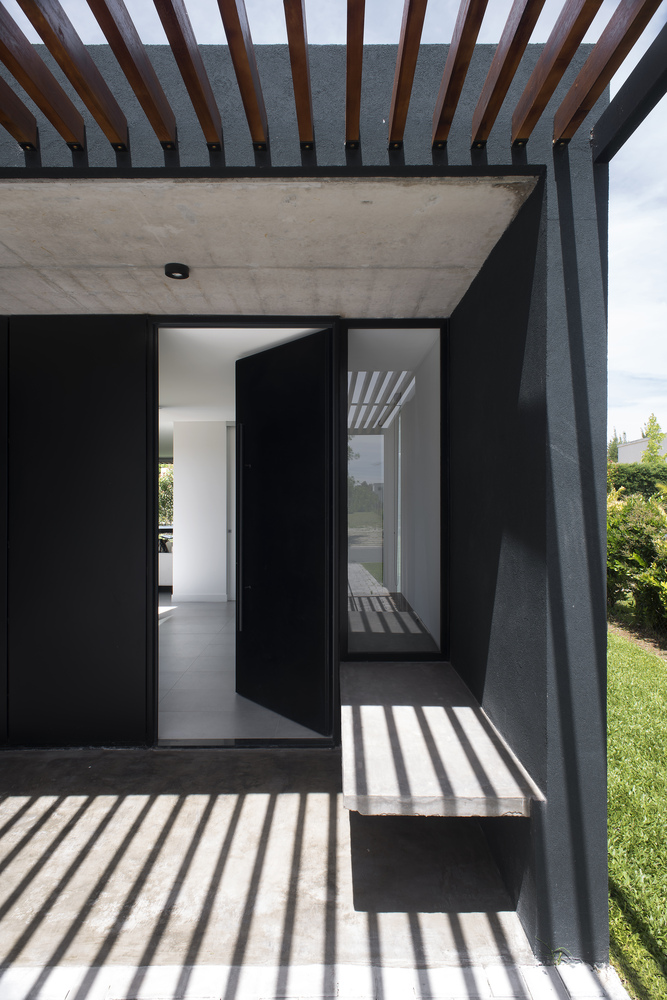 walkway in front of the house. Install slatted partitions to hide people's eyes.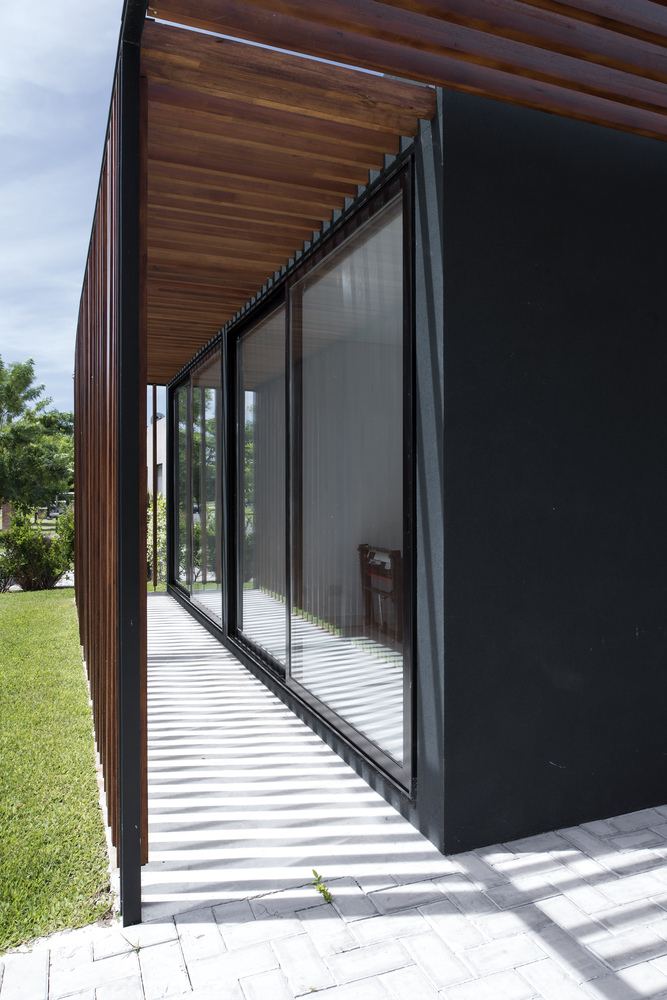 .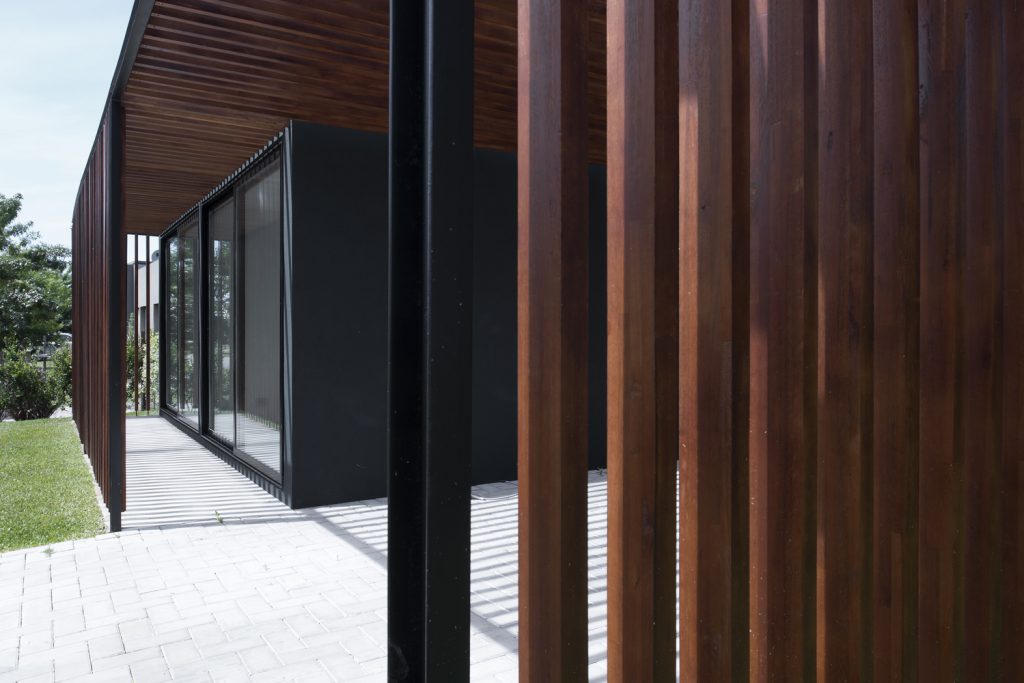 .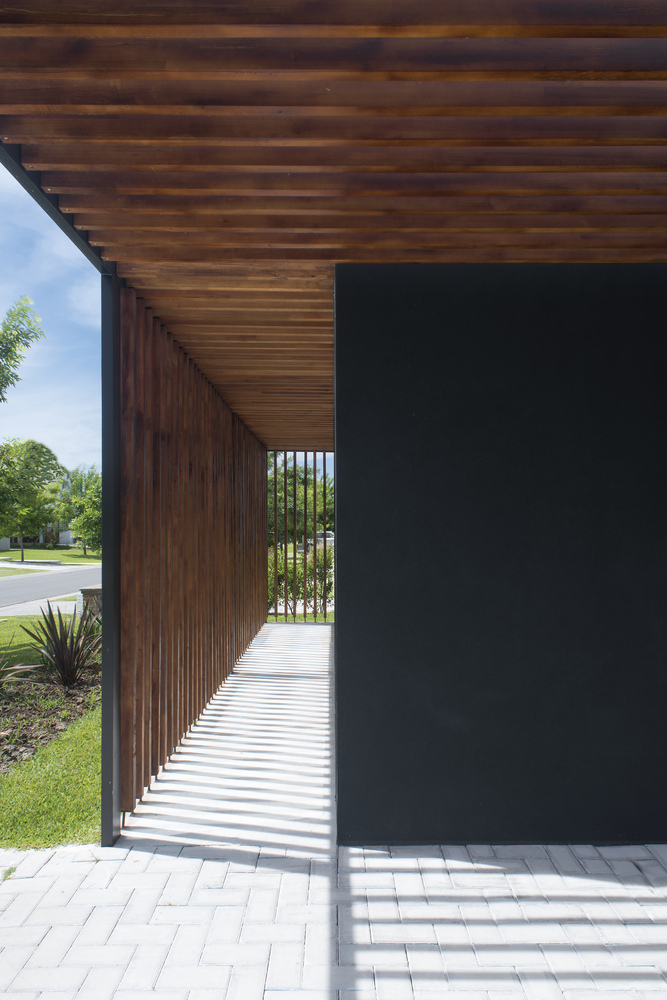 .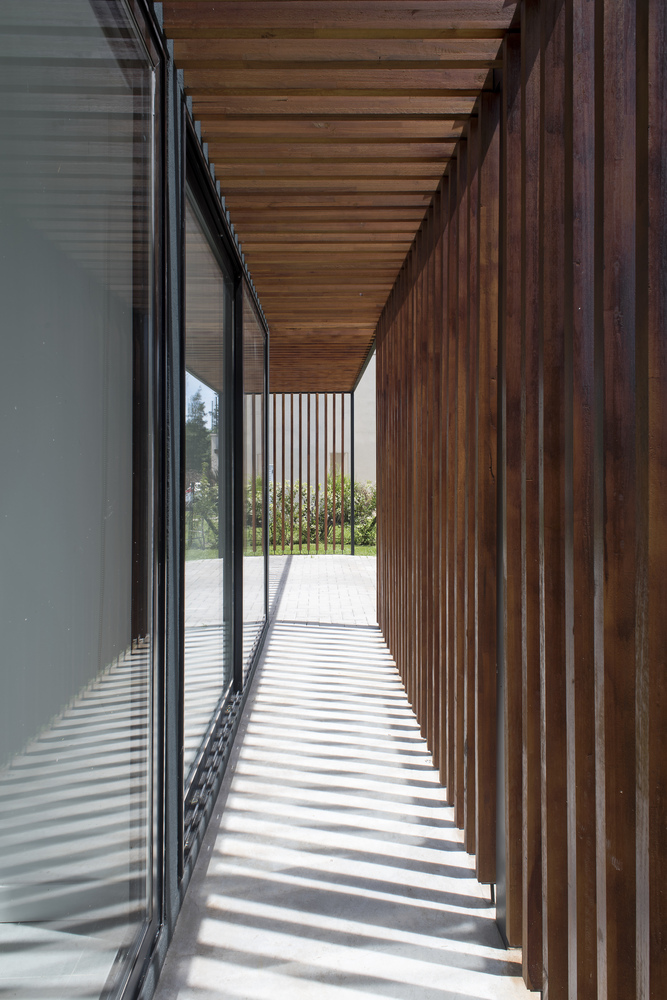 .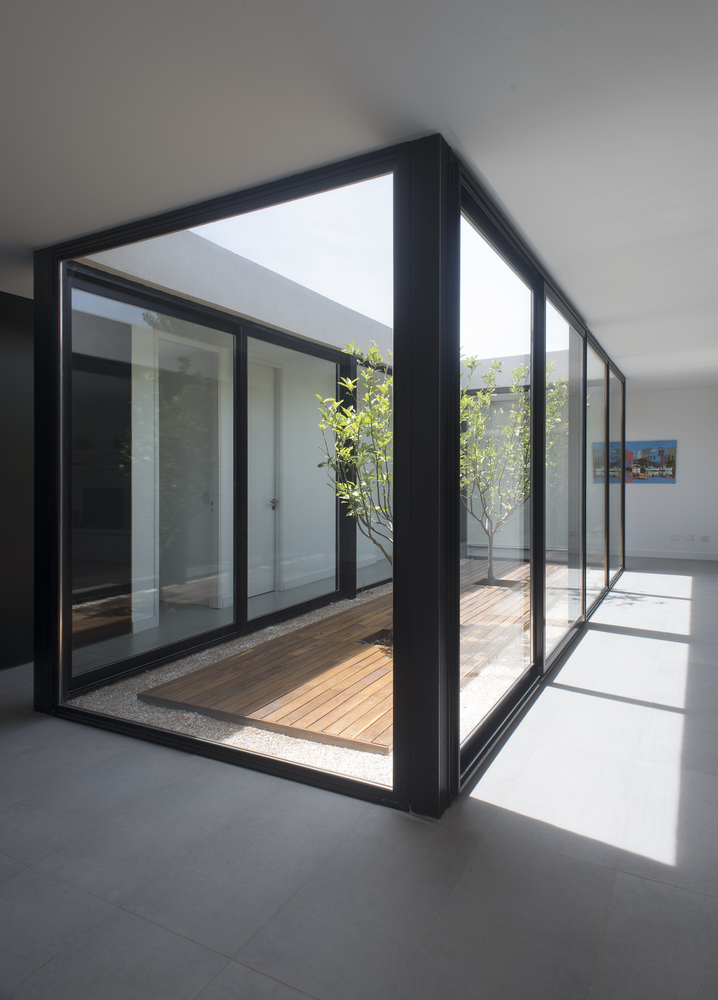 .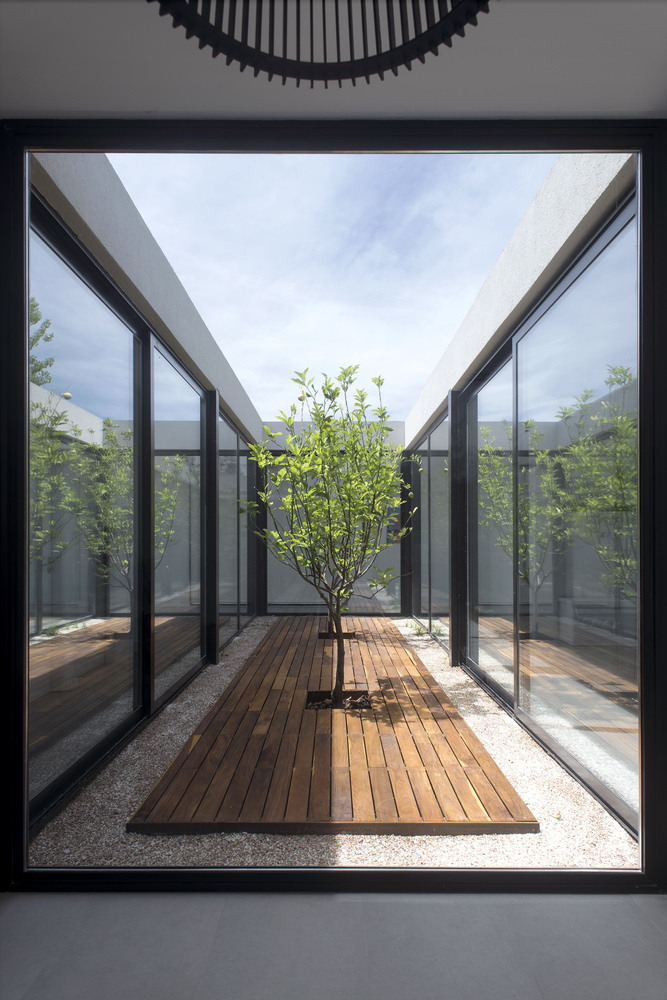 .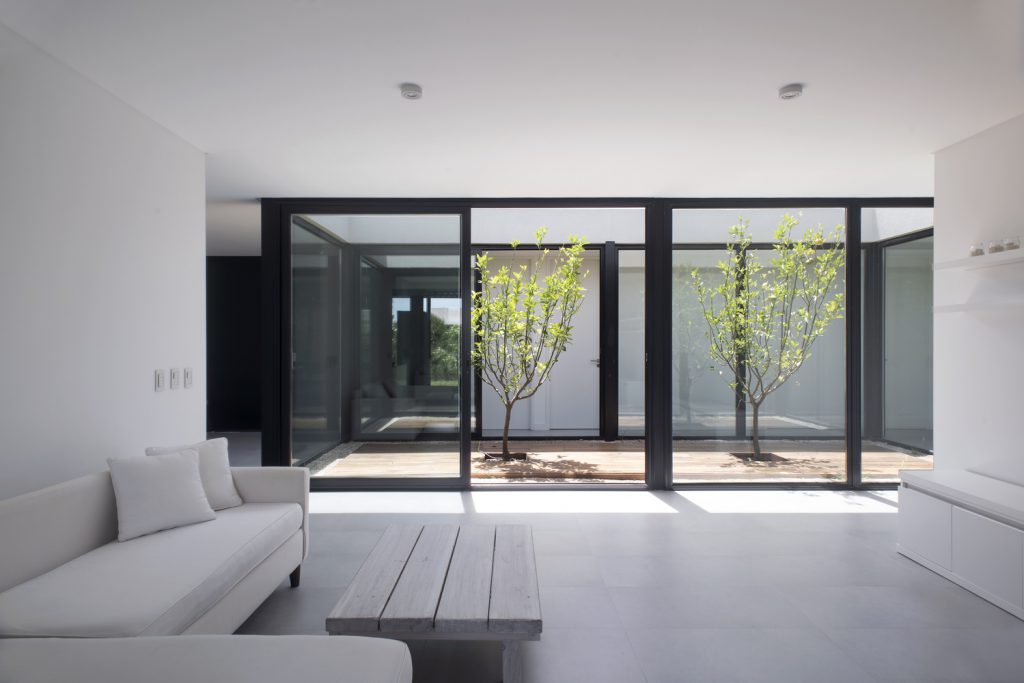 .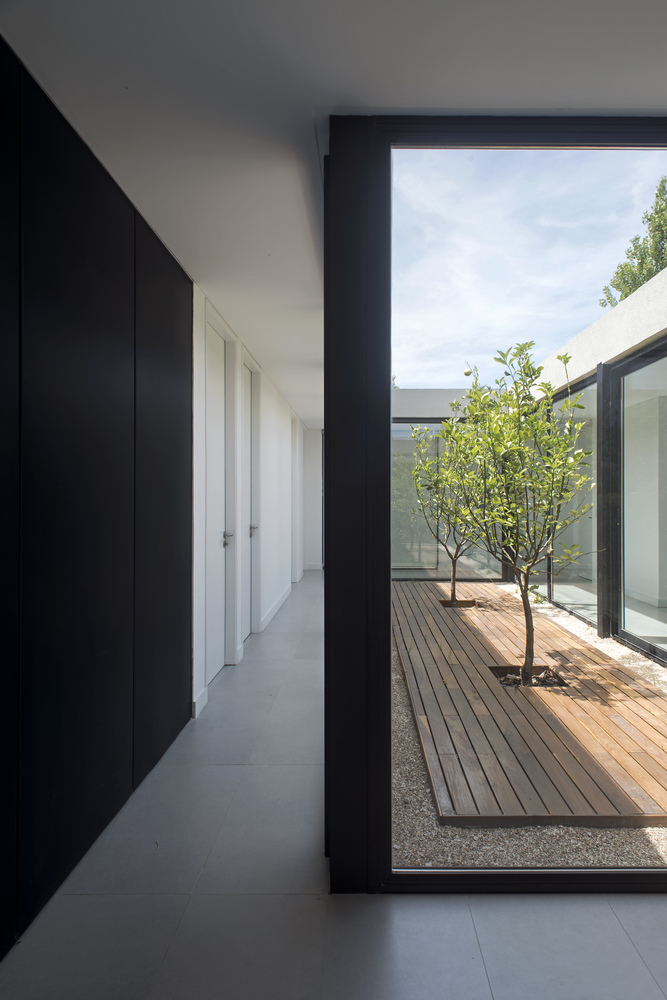 .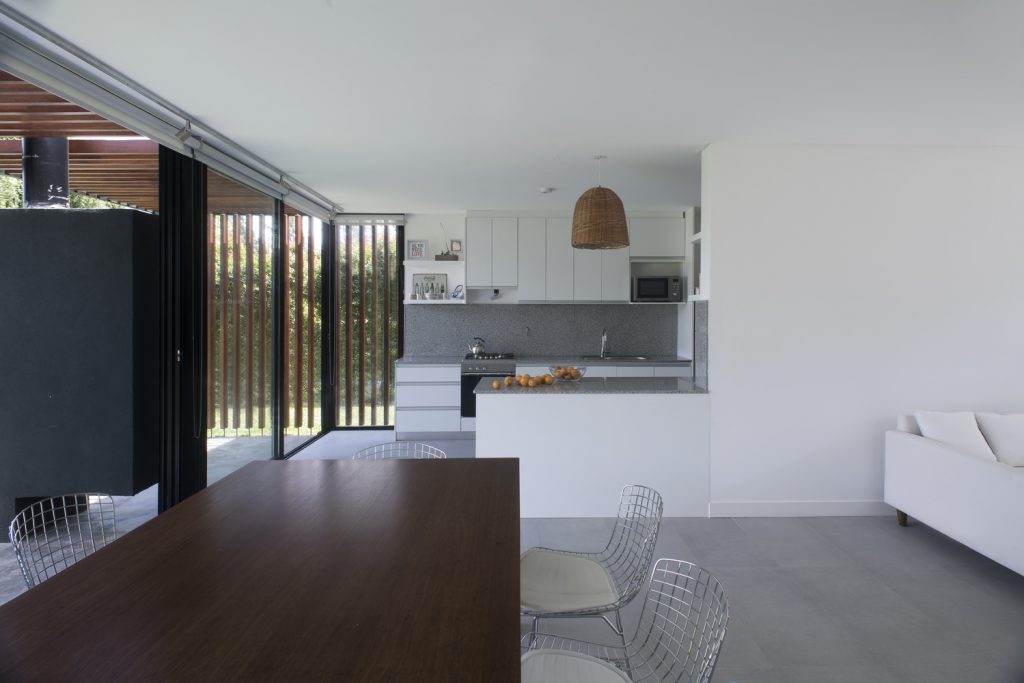 .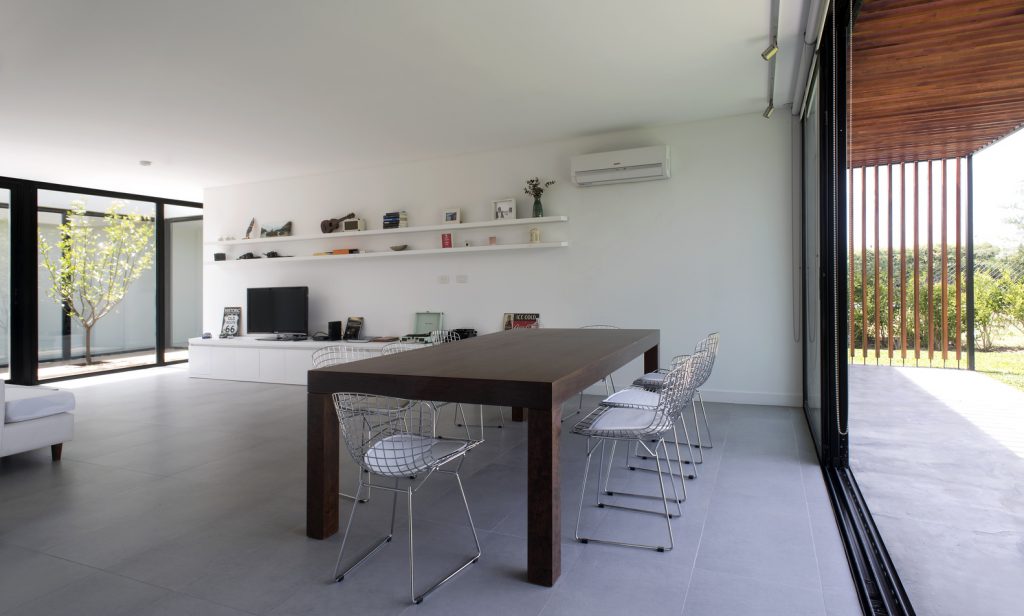 .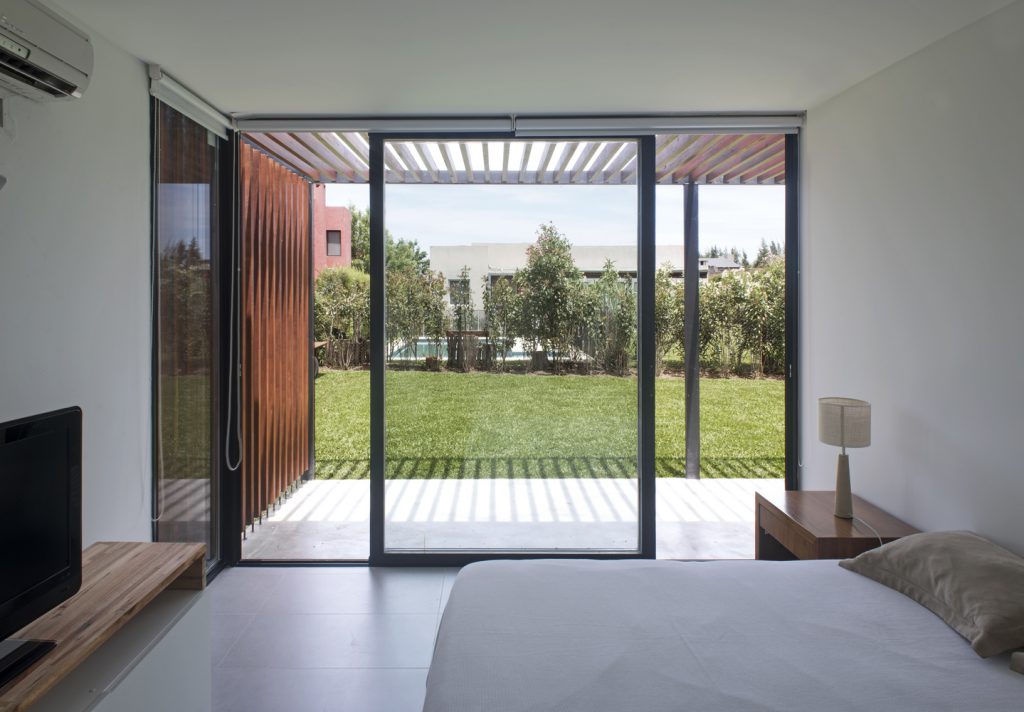 .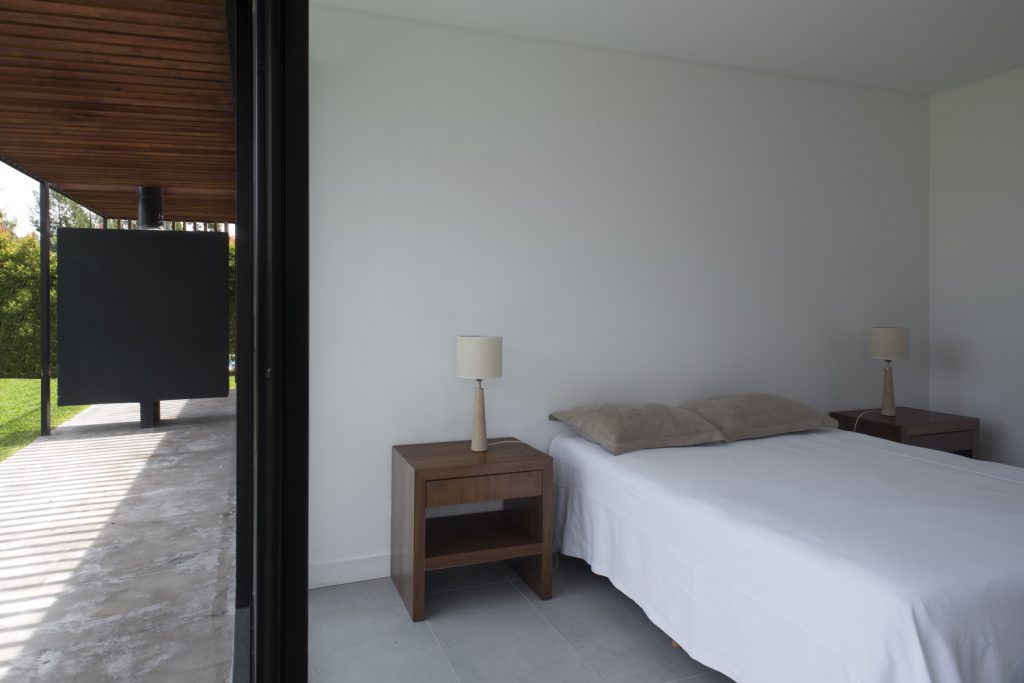 .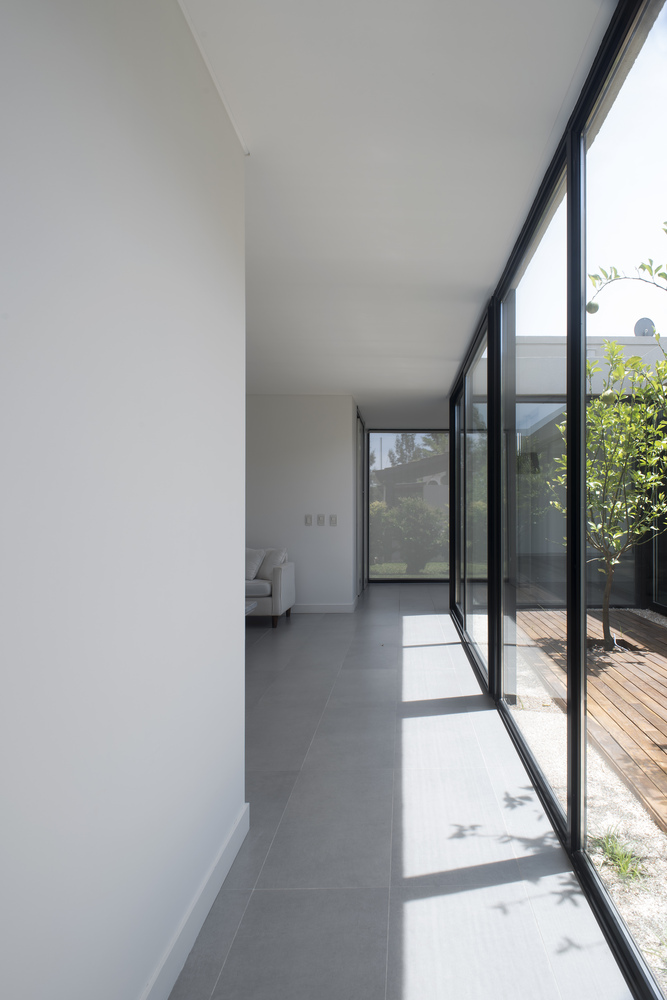 .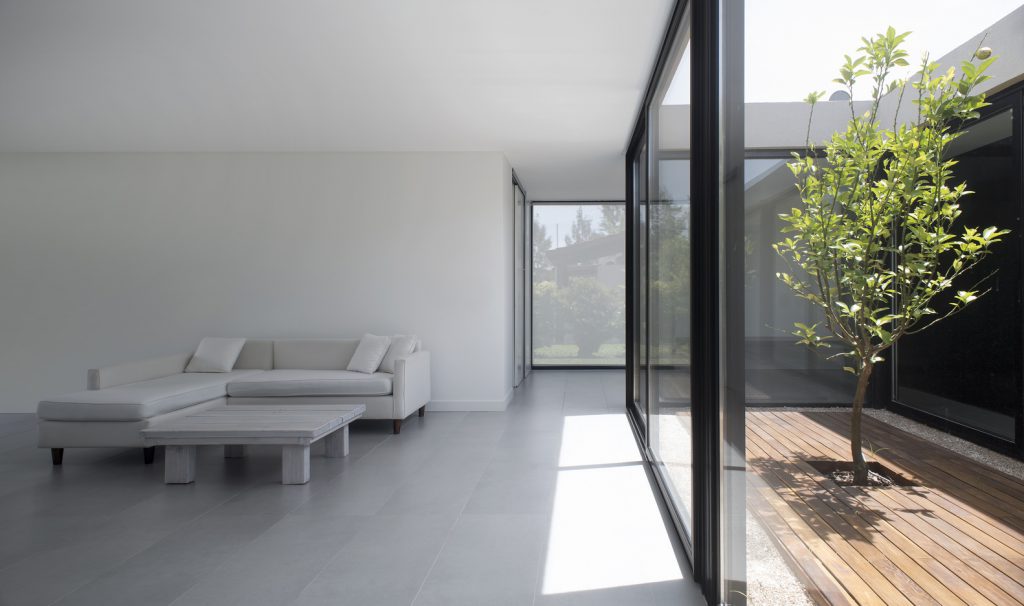 Floor Plan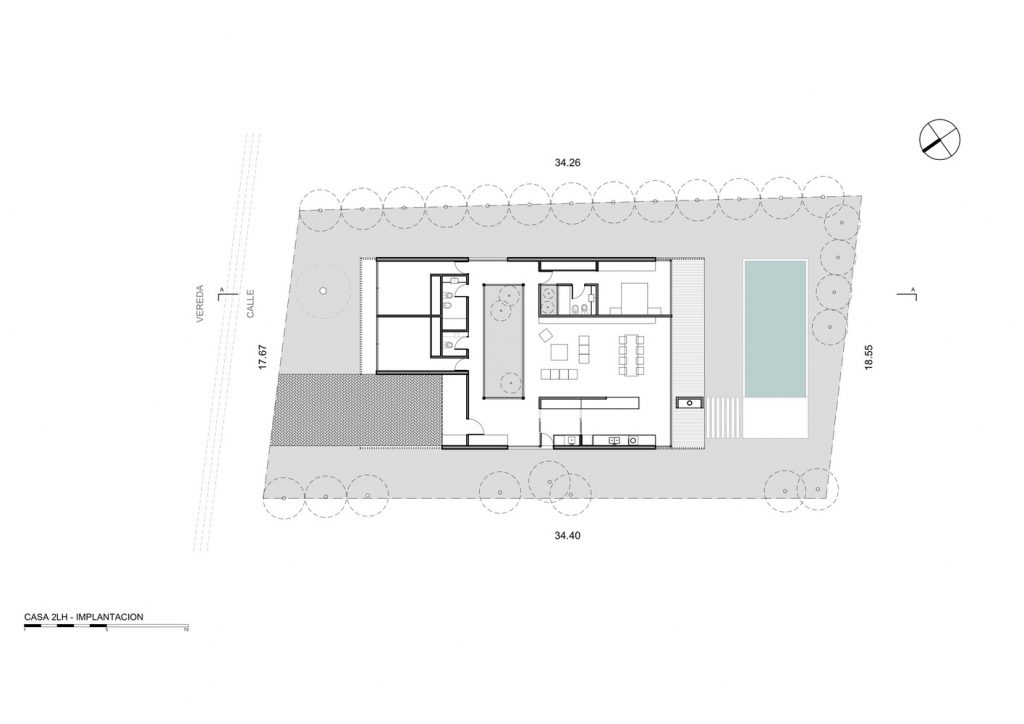 .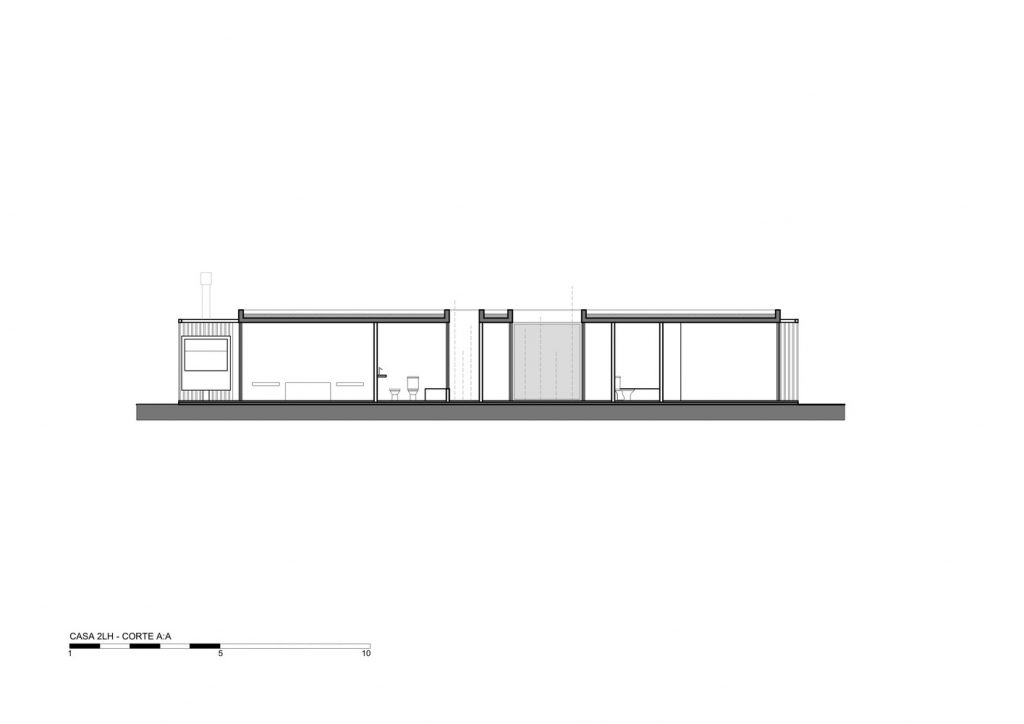 .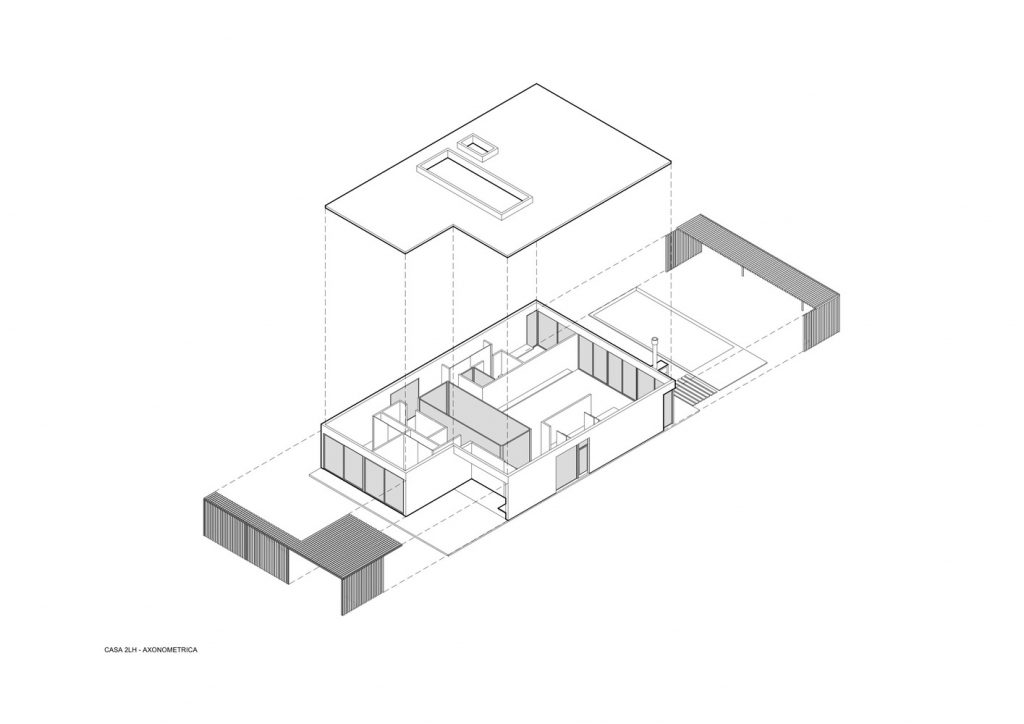 .
Cr. Archdaily