Ira Zolotova and Denis Zemenko, zzburo, completed a project of 33sq. meters in Moscow residential complex " Liner". The small area became a real challenge for the designers – the apartment had to be designed in such a way as to take into account all the customer's needs, preserve functionality and not sacrifice beauty.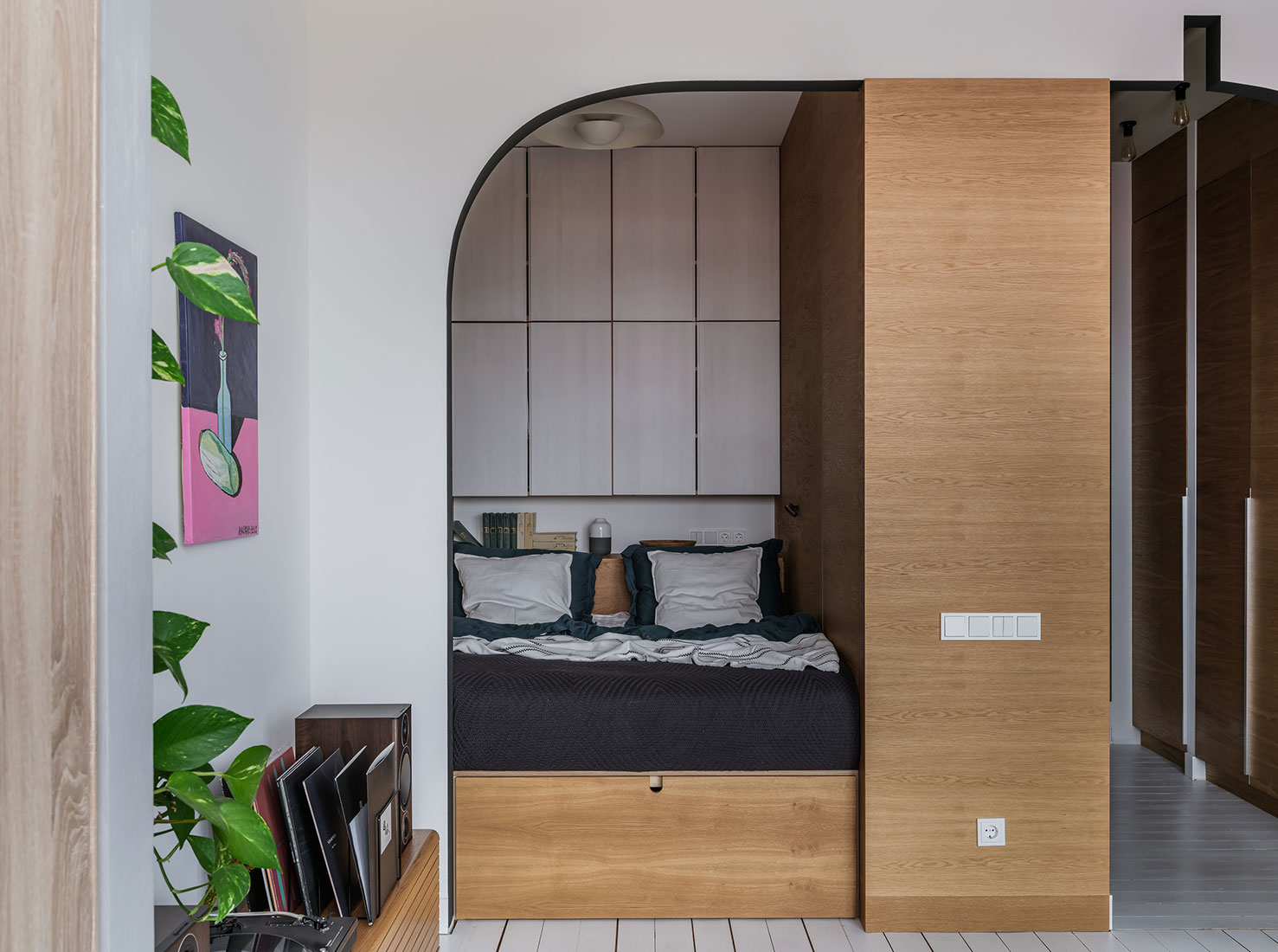 The interior was created for a girl who loves to receive guests, go hiking, and travel. The space was slightly adjusted – a cold balcony was attached, a lof of hidden storage was created, a separate sleeping area was organized, a kitchen in a niche and a sofa was placed, which can be easily transformed into a full-fledged sleeping place, and at the time itself is spacious storage space.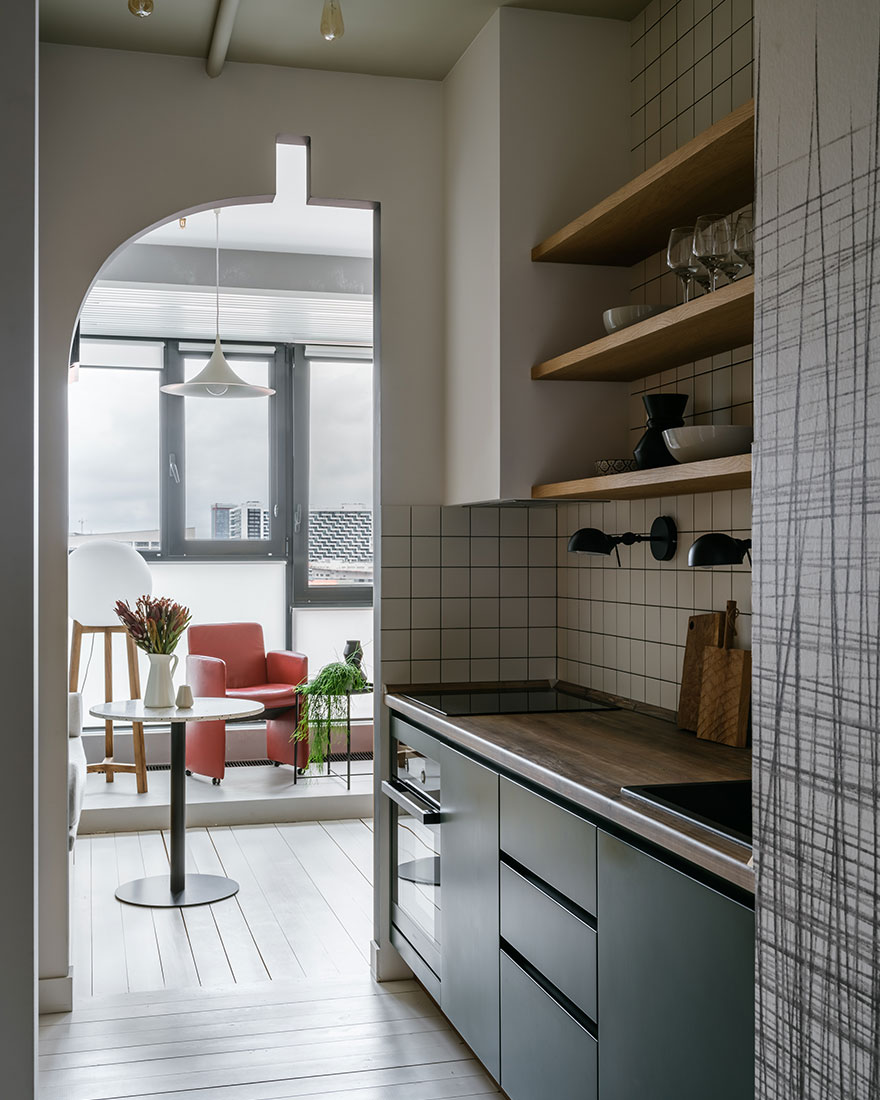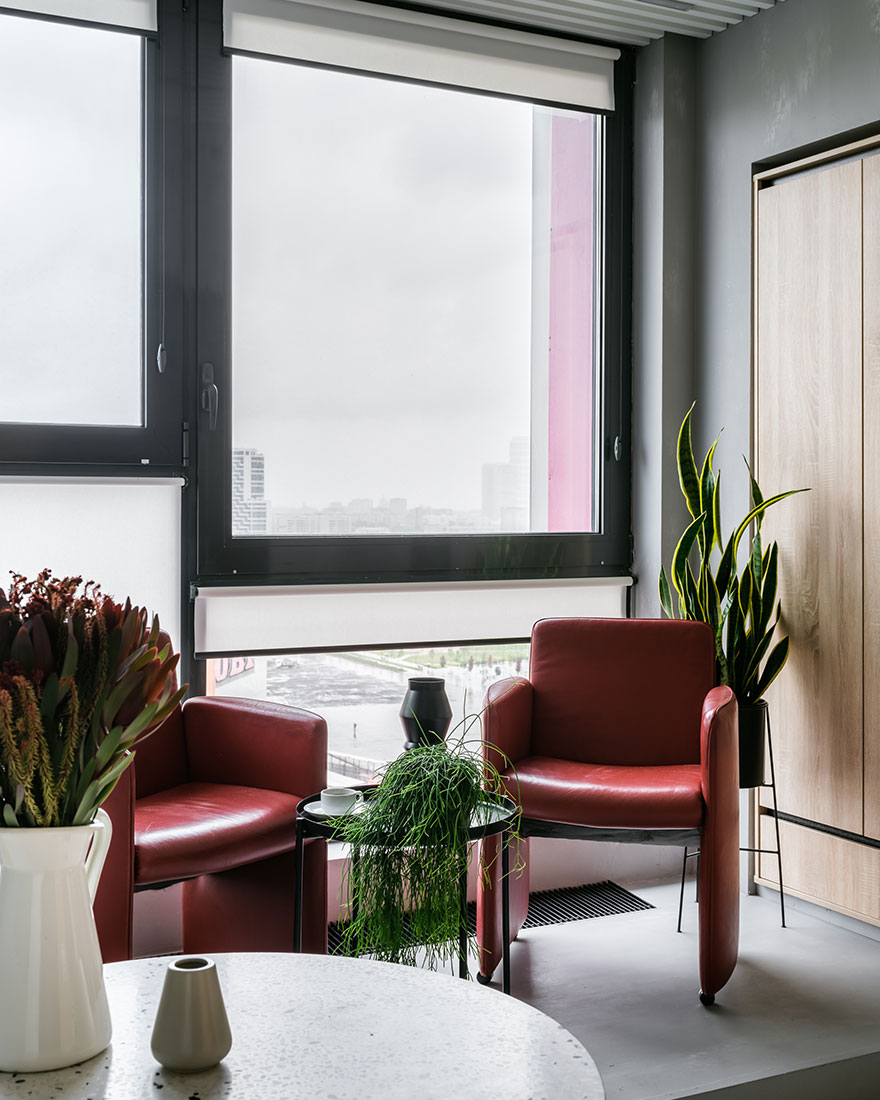 "We tried to make the interior as light as possible, not cluttered with furniture, but at the same time interesting. That is to squeeze the maximum out of such a small area while preserving air and space," – say the authors of the project.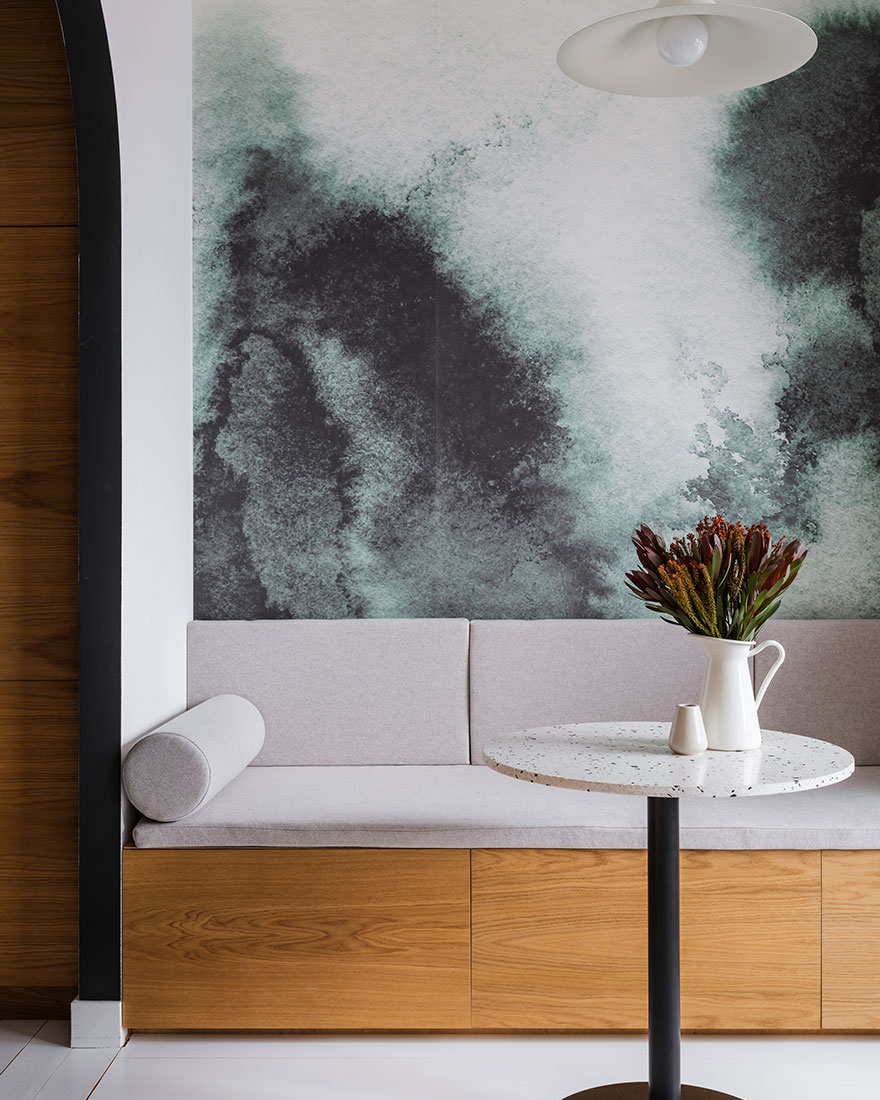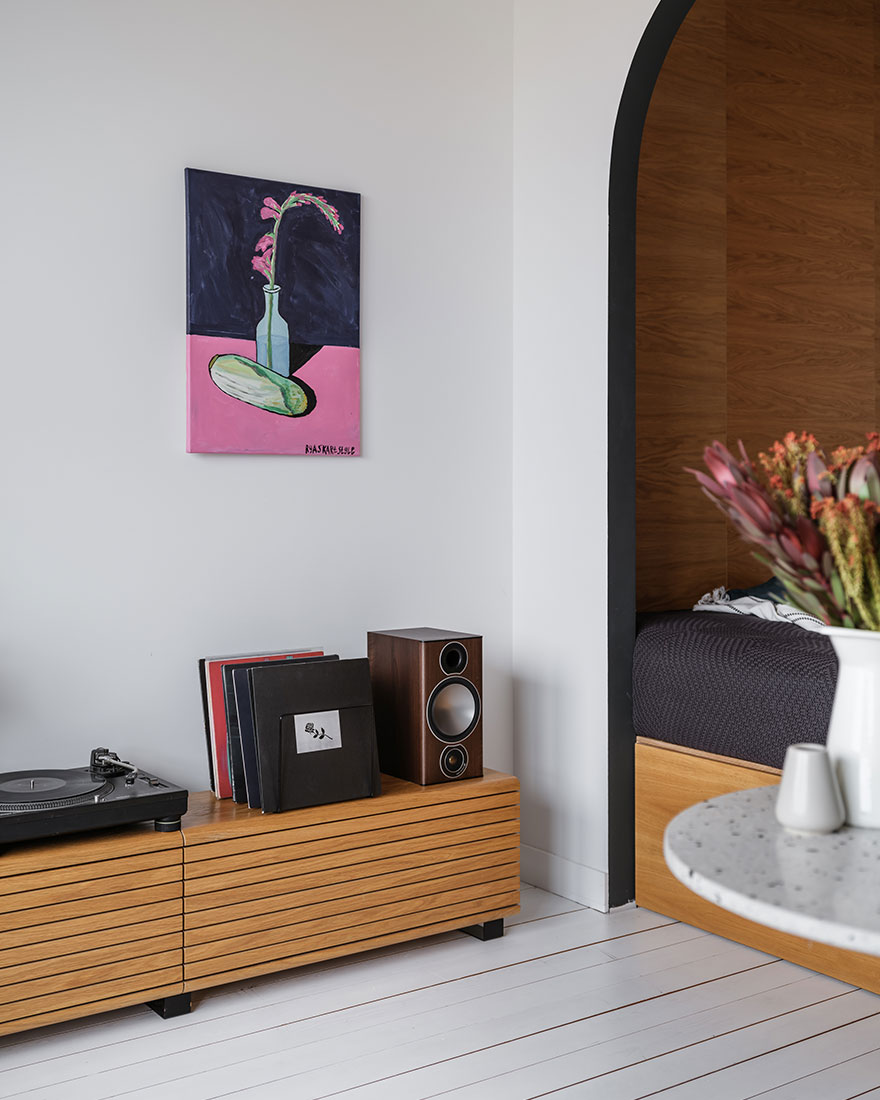 Solid wood boards were laid on the floor, reminiscent of a traditional village house, walls finished with decorative plaster imitating concrete, small-format tiles in the form of hexagons were also used, and veneer veneered panels were added to the interior. In the bathroom, they made an arched ceiling, covered it and the walls with plaster-like concrete, creating of the Italian catacombs,
Zoning is also emphasized by multi-level flooring.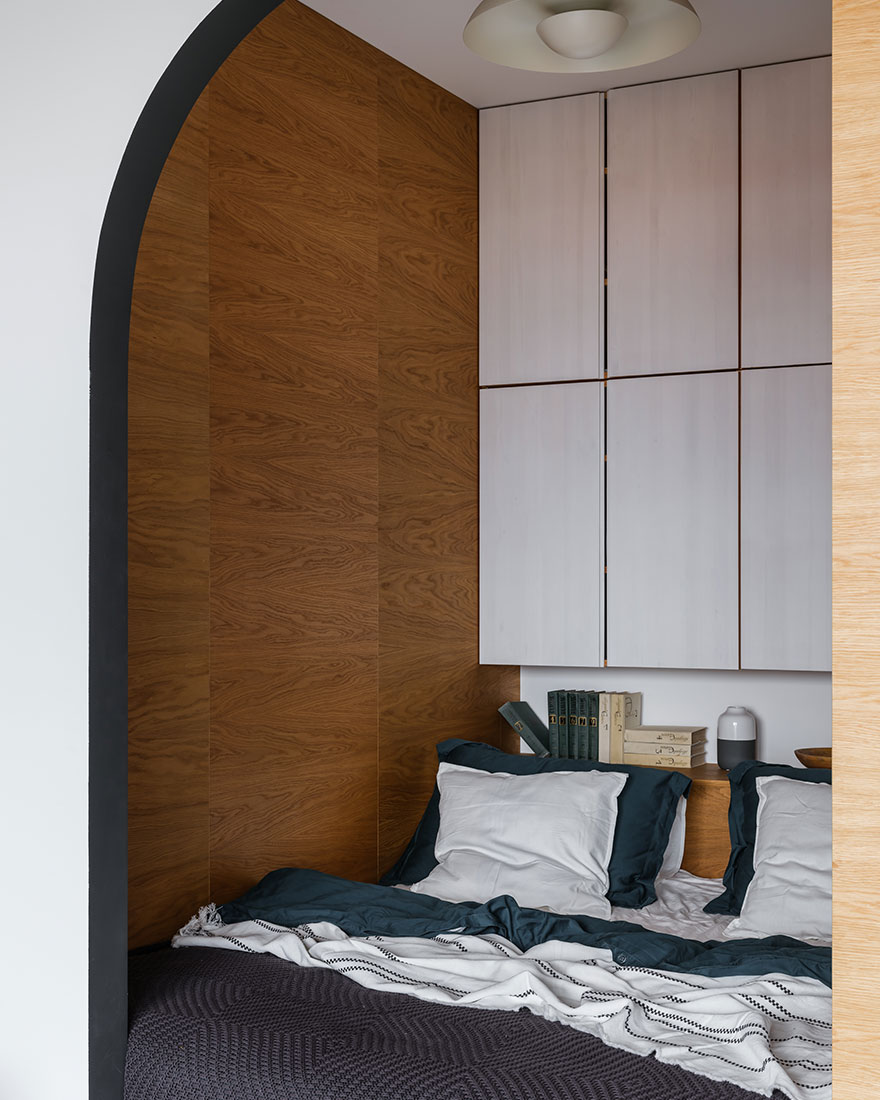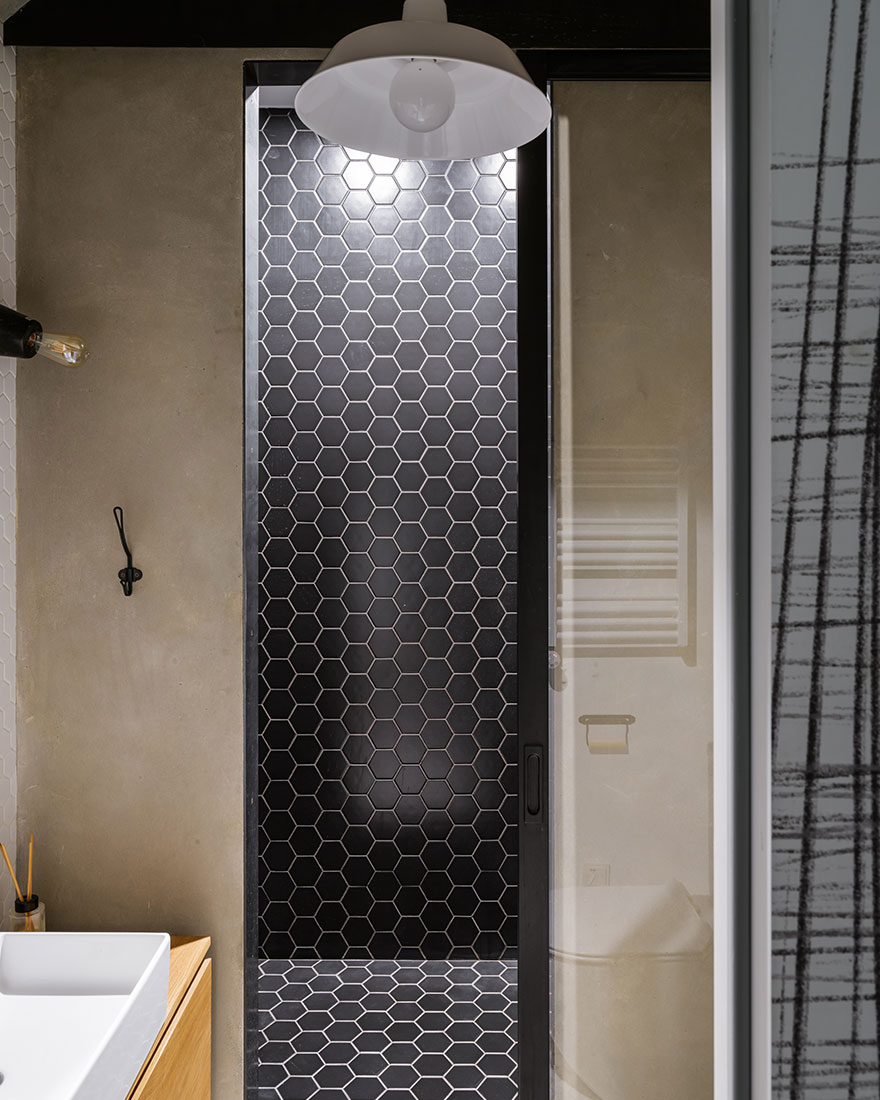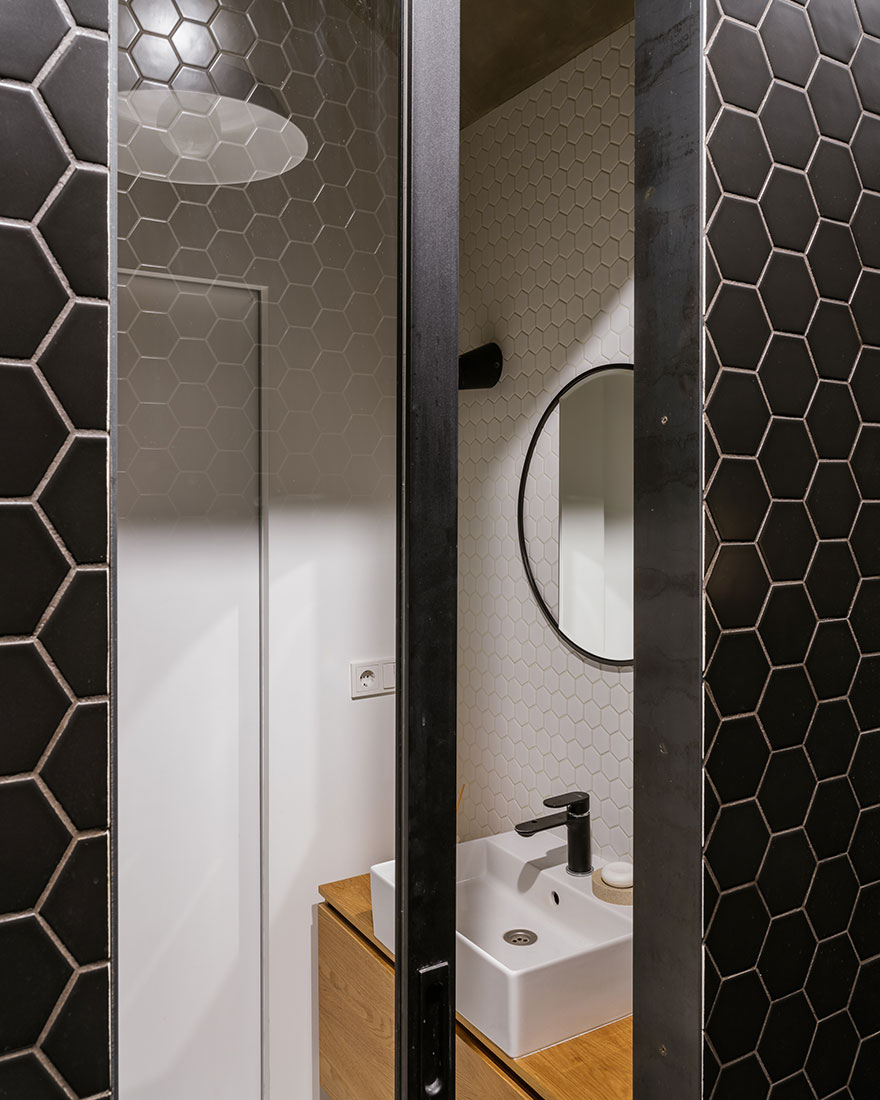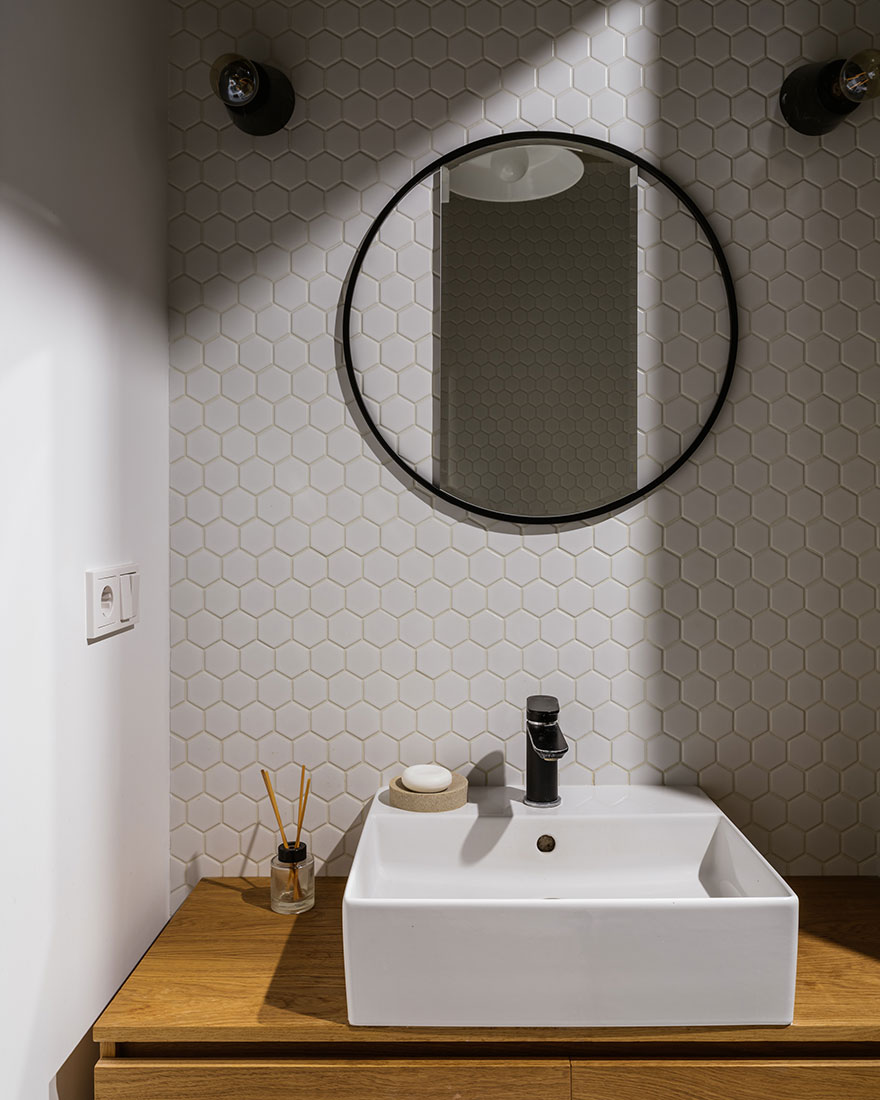 White became the basis of the palette with the addition of various textures and shapes, black acted as an accent. Almost all of the furniture was custom-made according to the sketches of the authors of the projects, with the exception of a couple of vintage armchairs and selected items from Ikea.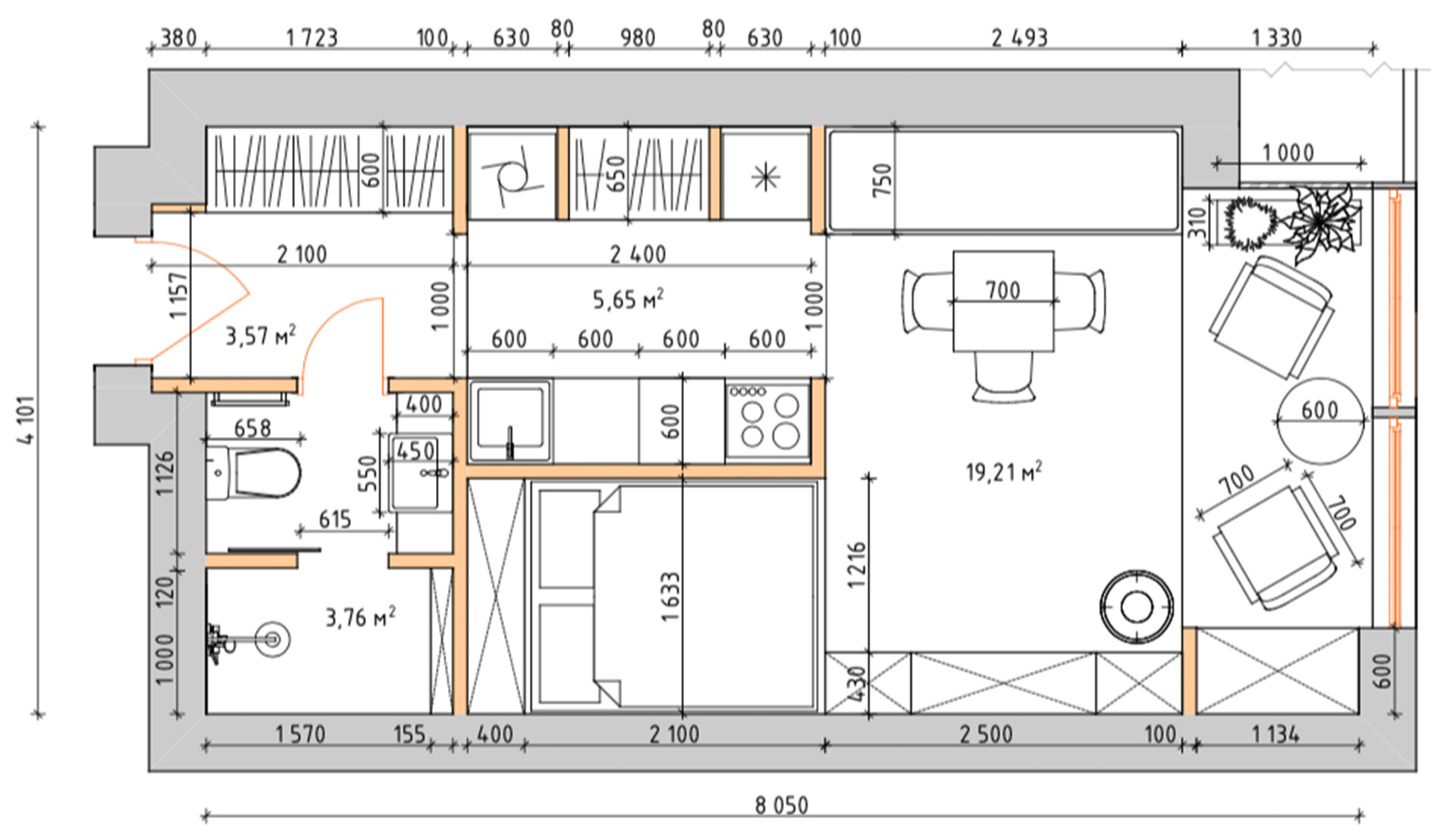 Photo Credit :
Mikhail Chekalov | Via Interior.ru