At the intersection of design and accessibility, Küschall has joined with
Invacare
(an American manufacturer of home and long-term care products) to create the
Küschall Superstar
, a futuristic innovative wheelchair that even Iron Man would be proud of. Designed by industrial designer Andre Fangueiro and touted as "the world's lightest wheelchair," the Superstar was designed using space-age materials and cutting edge technology, changing the possibilities for tailor-made mobility.
WATCH:

The body of the Superstar uses a ultra-durable yet light material called graphene which is 200x stronger than steel and 2x stronger than carbon, making it 30% lighter than most carbon wheelchairs and more responsive to touch and power. The fully integrated seat cushion and bespoke backrest were designed for optimal posture and comfort, and can be customized to the user's needs and preferences.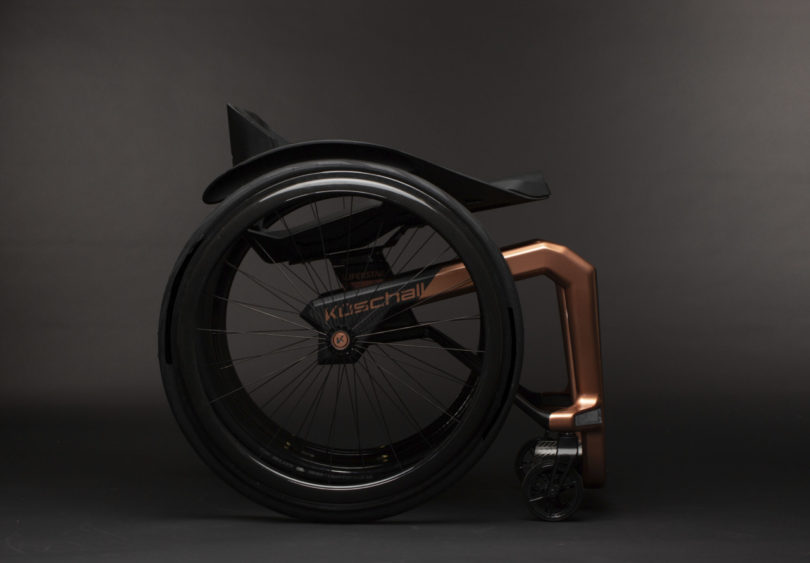 To learn more about the Küschall Superstar, visit kuschallsuperstar.com.