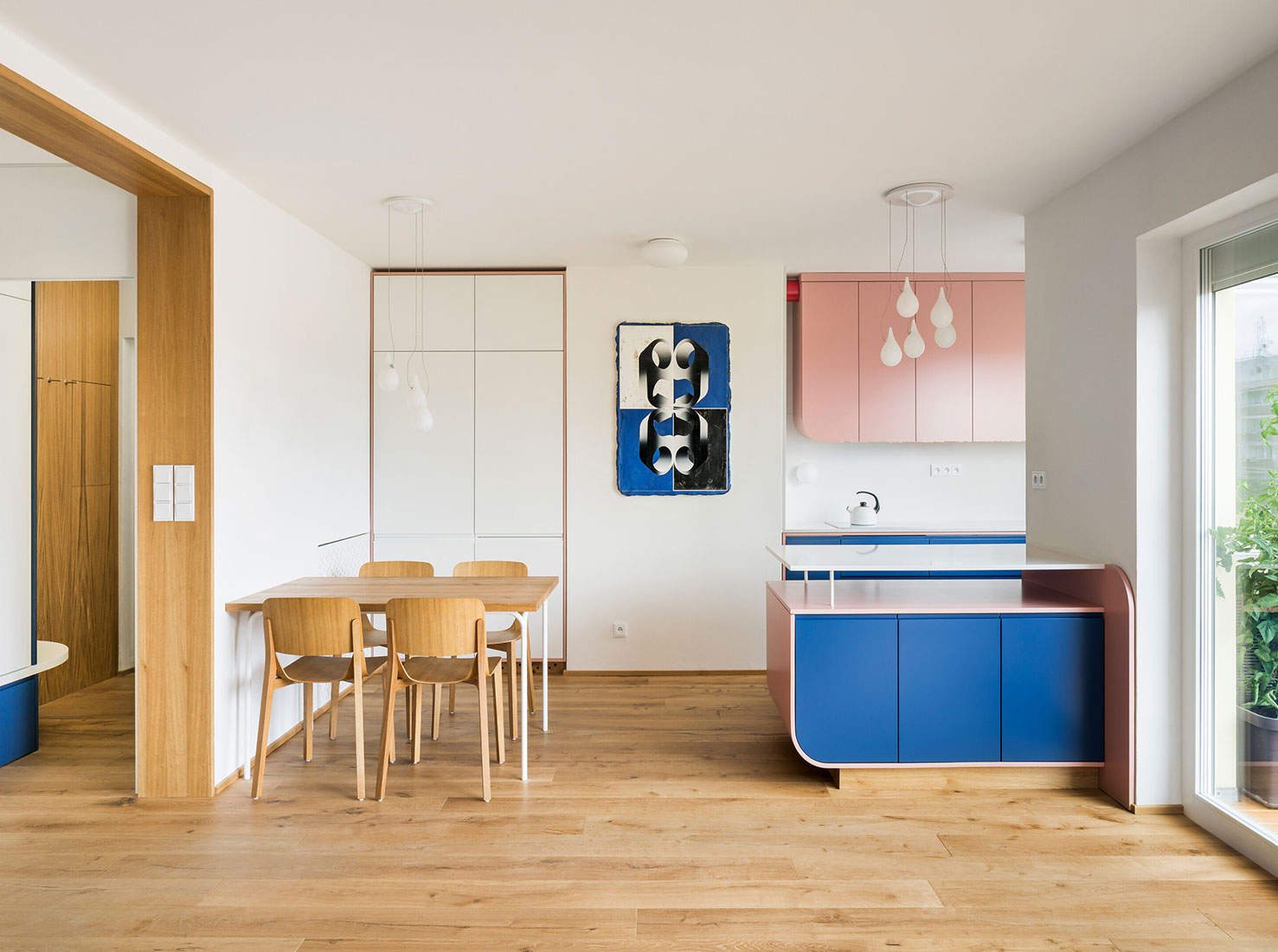 Studio No Architects has transformed a 130 square meter apartment in Zizkov, one of the most beautiful districts of Prague. The project was called Sixty-Nine, that is, 69, after the name of one of the paintings, of which there are many. Contemporary art has become the starting point for the concept and color scheme of these apartments.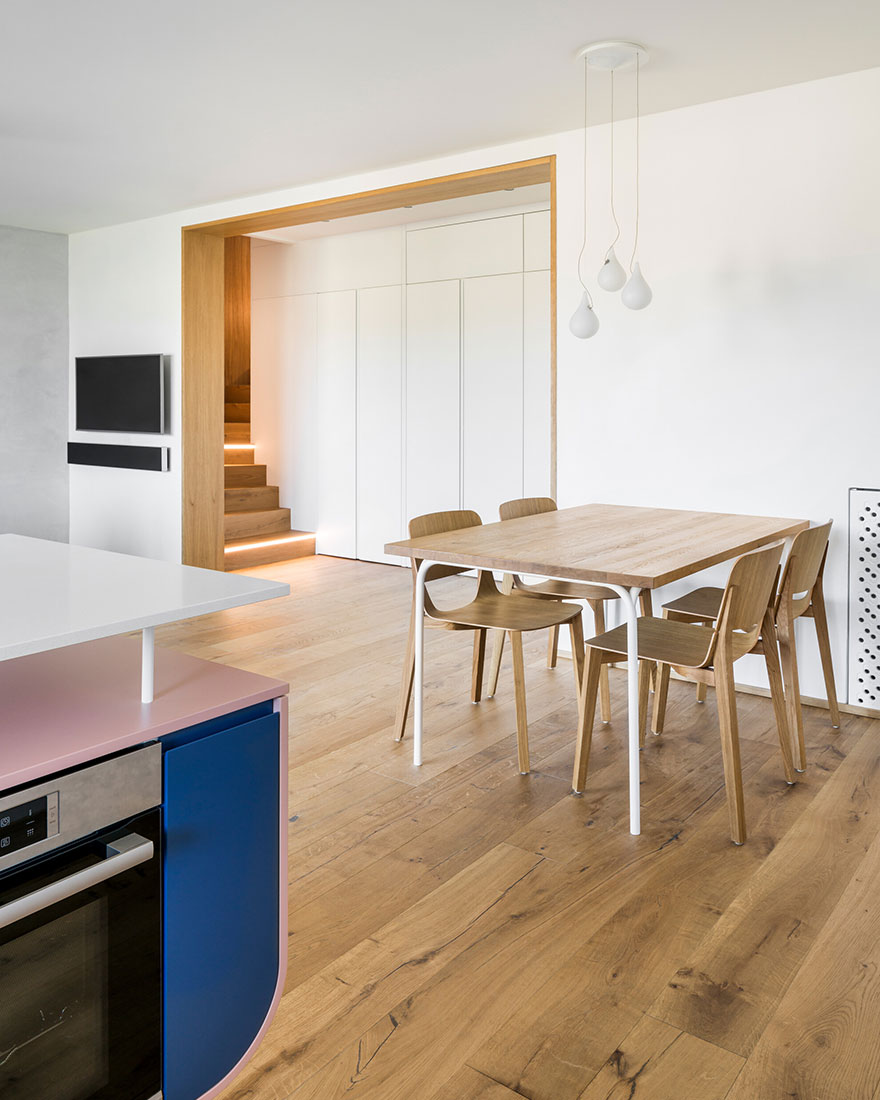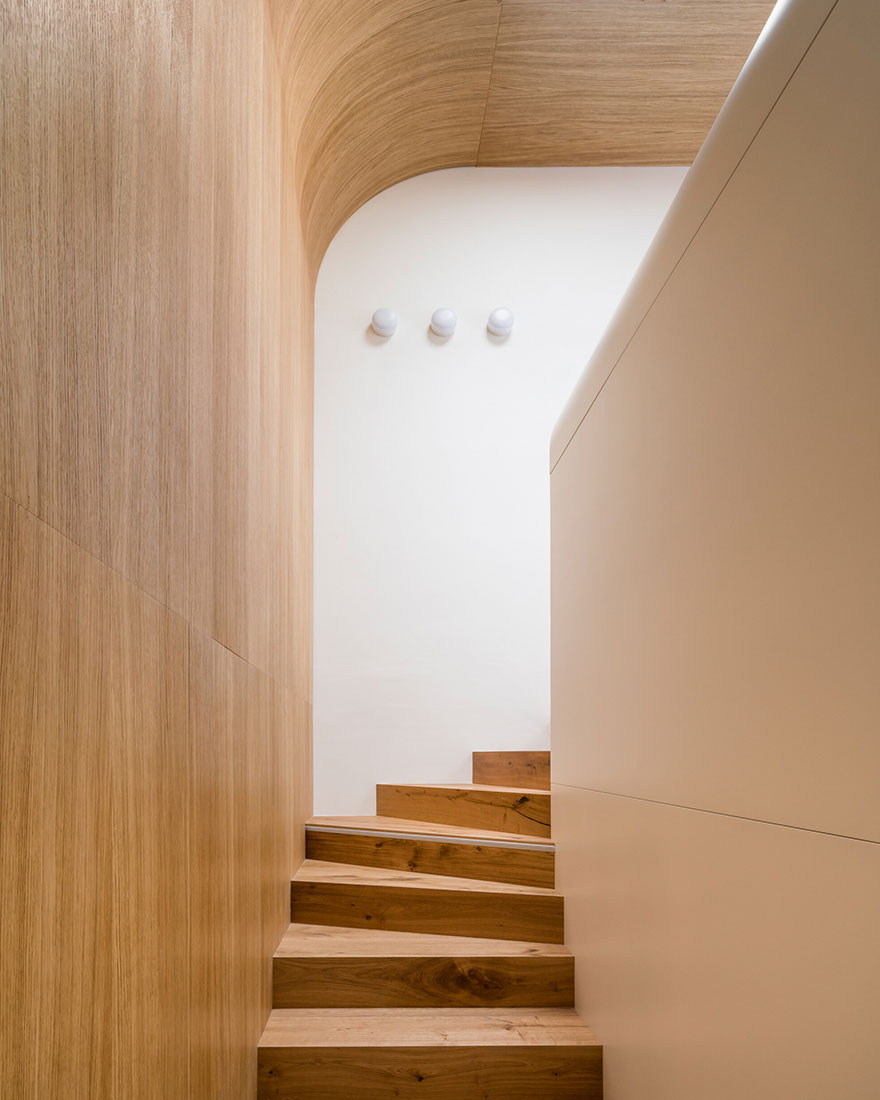 This redevelopment of a duplex apartment with a terrace was a great way to show how you can live with art in a delicate balance without becoming an avid collector and not perceiving it as purely decorative. The customers of this project were sure that art should bring joy and pleasure, so they wanted to create a worthy frame for it.
Studio No Architects built the interior based on the color scheme of two vibrant paintings. Number sixty-nine, depicted in the painting by Vladimir Gudek, has a special meaning for the owners of this space. And as a result, the colors of the paintings correspond to the colors of the interior: from obvious echoes with kitchen facades to complex rhymes like the color of the wall coverings behind the bookshelves.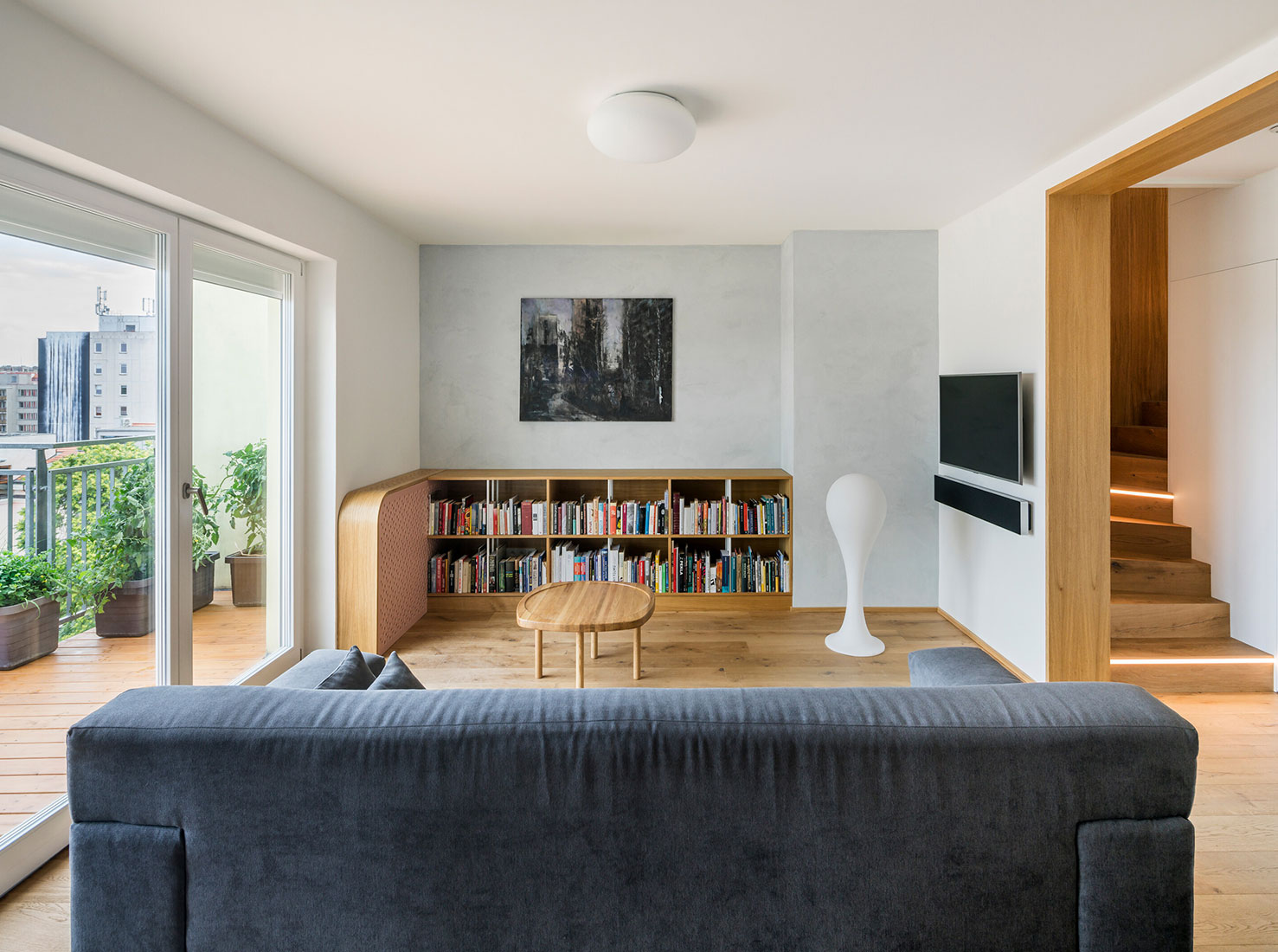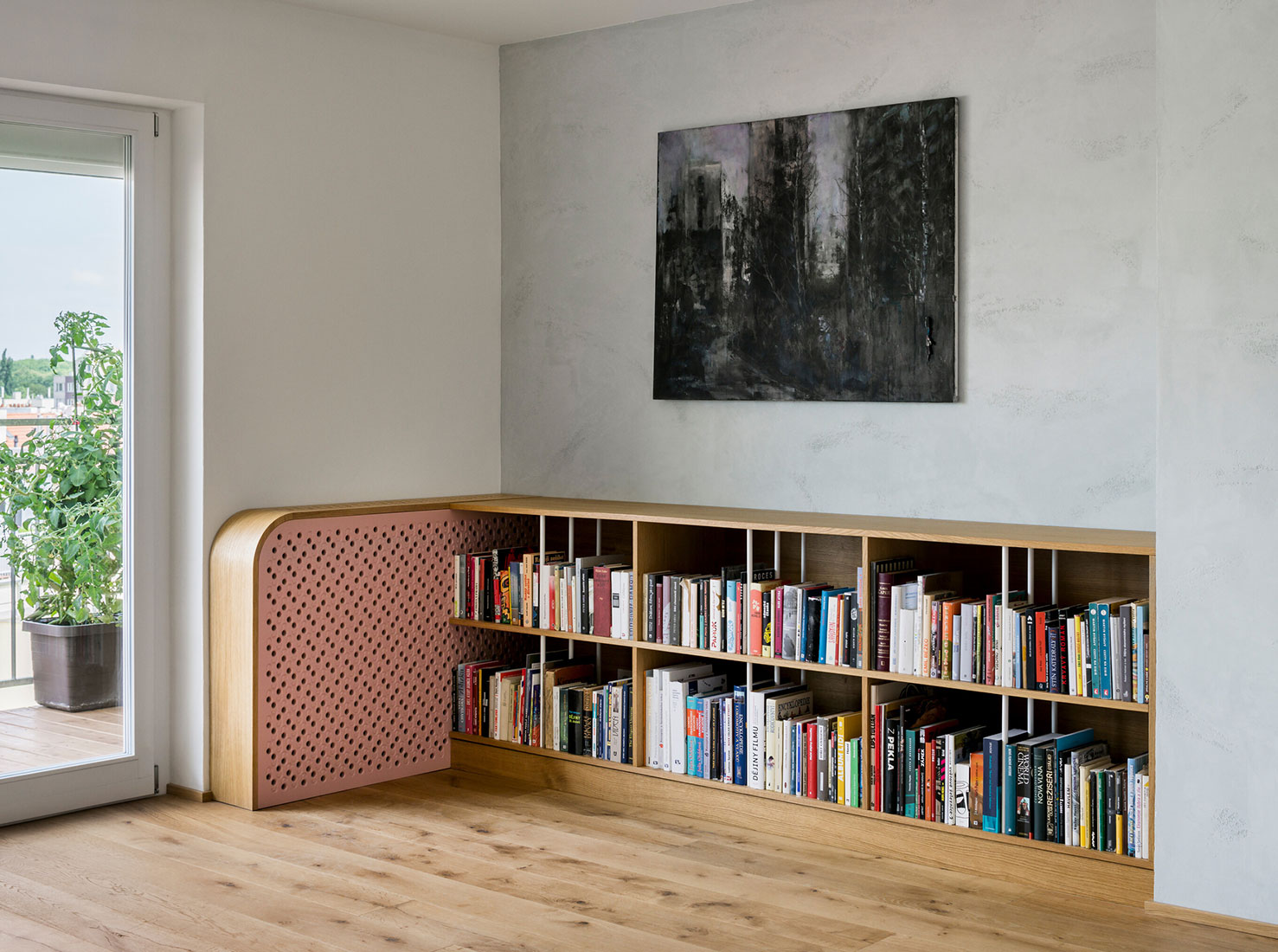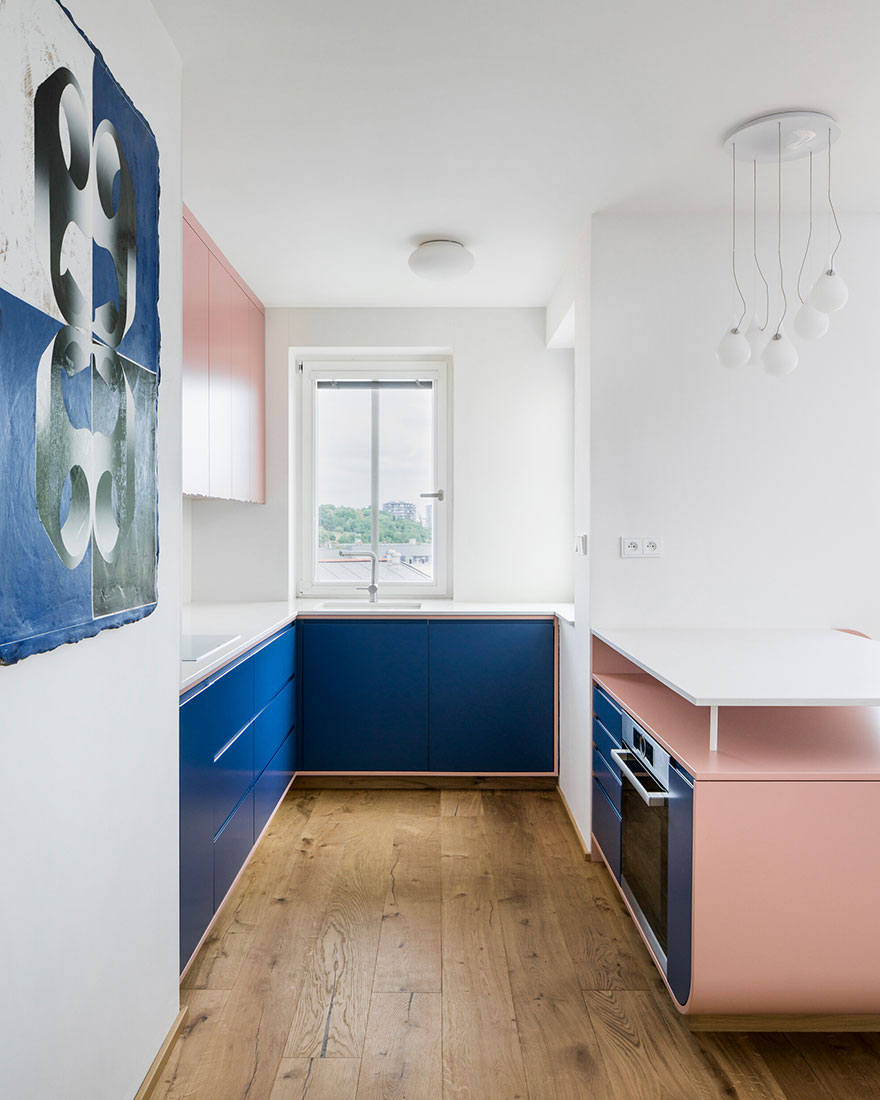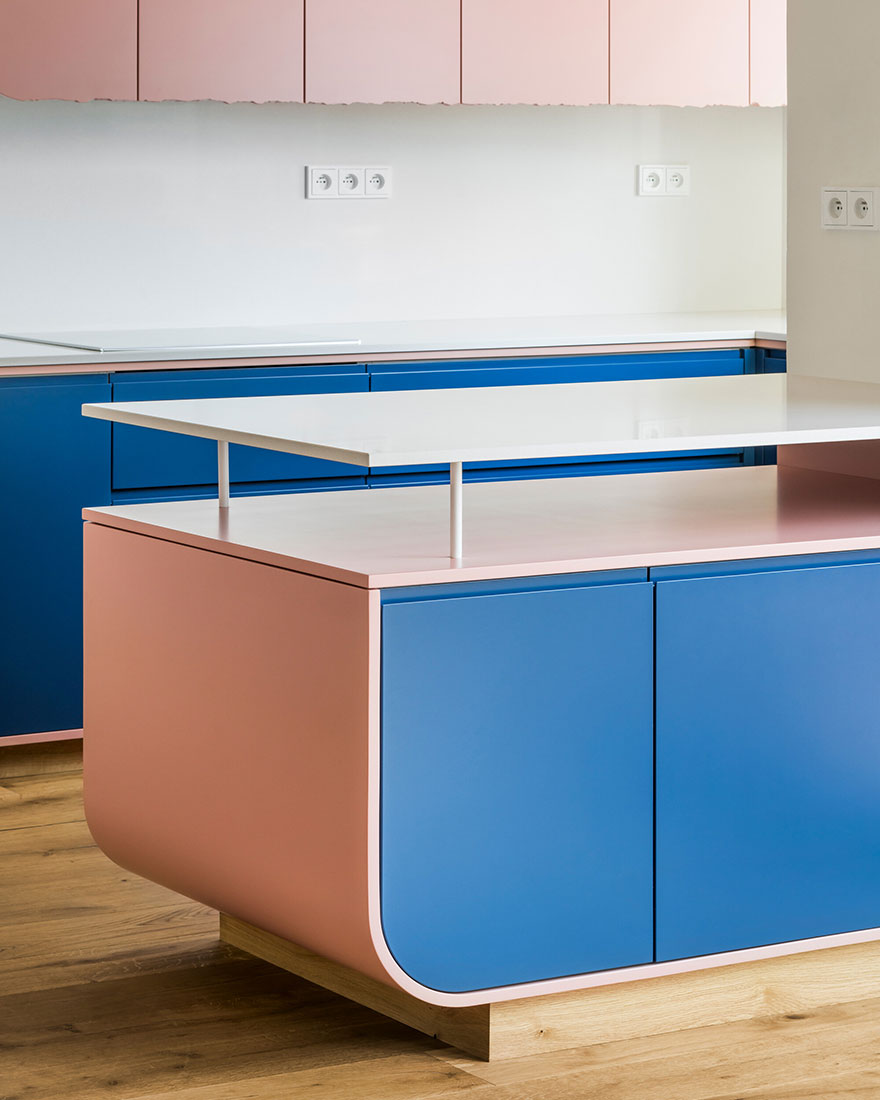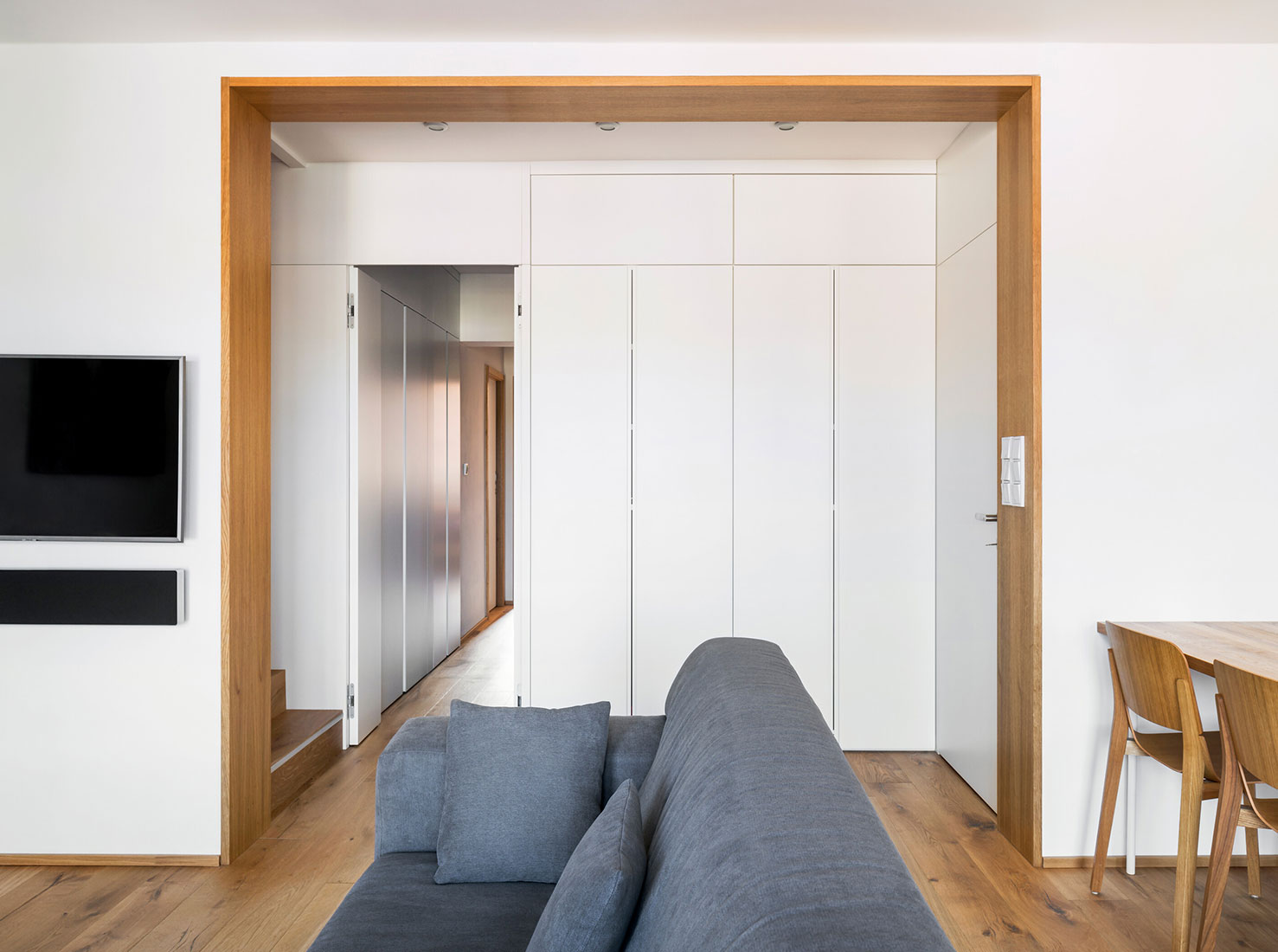 At the same time, the apartment was created without the goal of being like a gallery. A functional space for the family was required, and therefore many practical problems were solved in the first place. The architects were faced with the need to enlarge the kitchen, allocate enough space for a dressing room. I had to carry out a complete reconstruction – the layout, heating and air conditioning scheme was changed. The floors are now connected by a new staircase, and the furniture was made to order.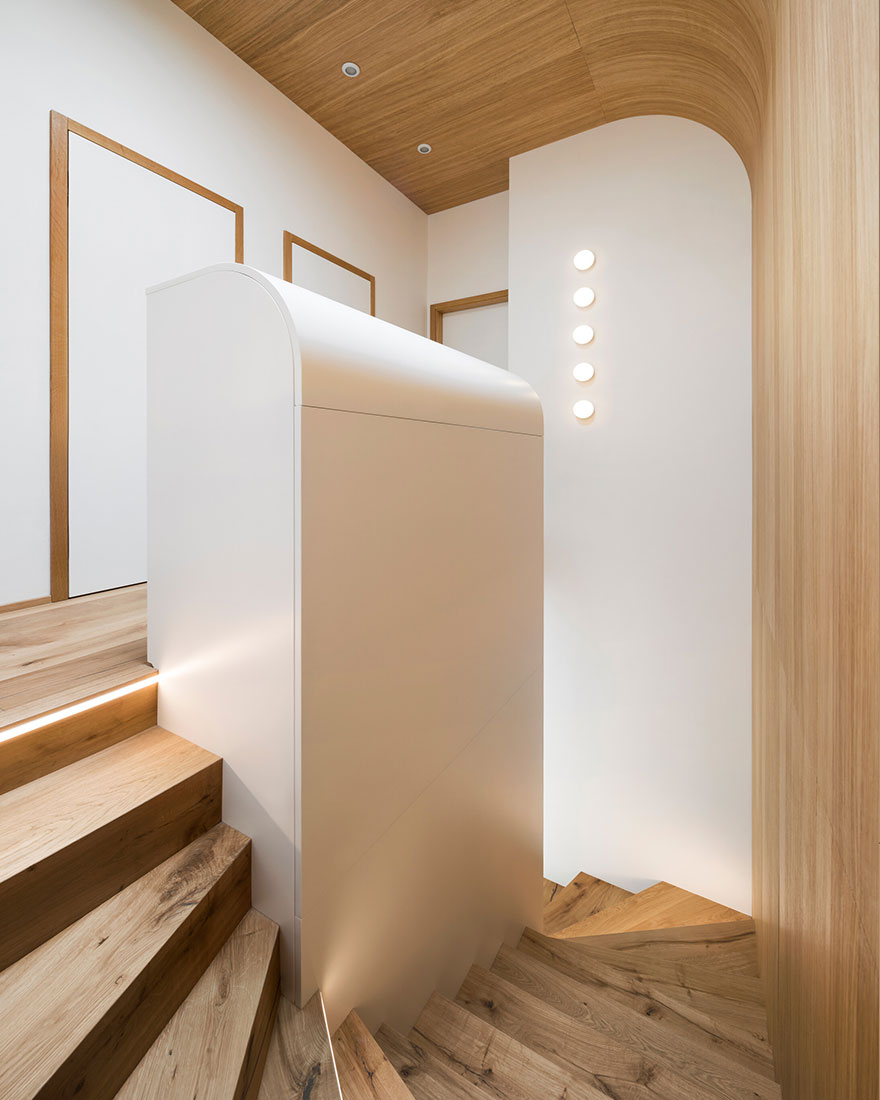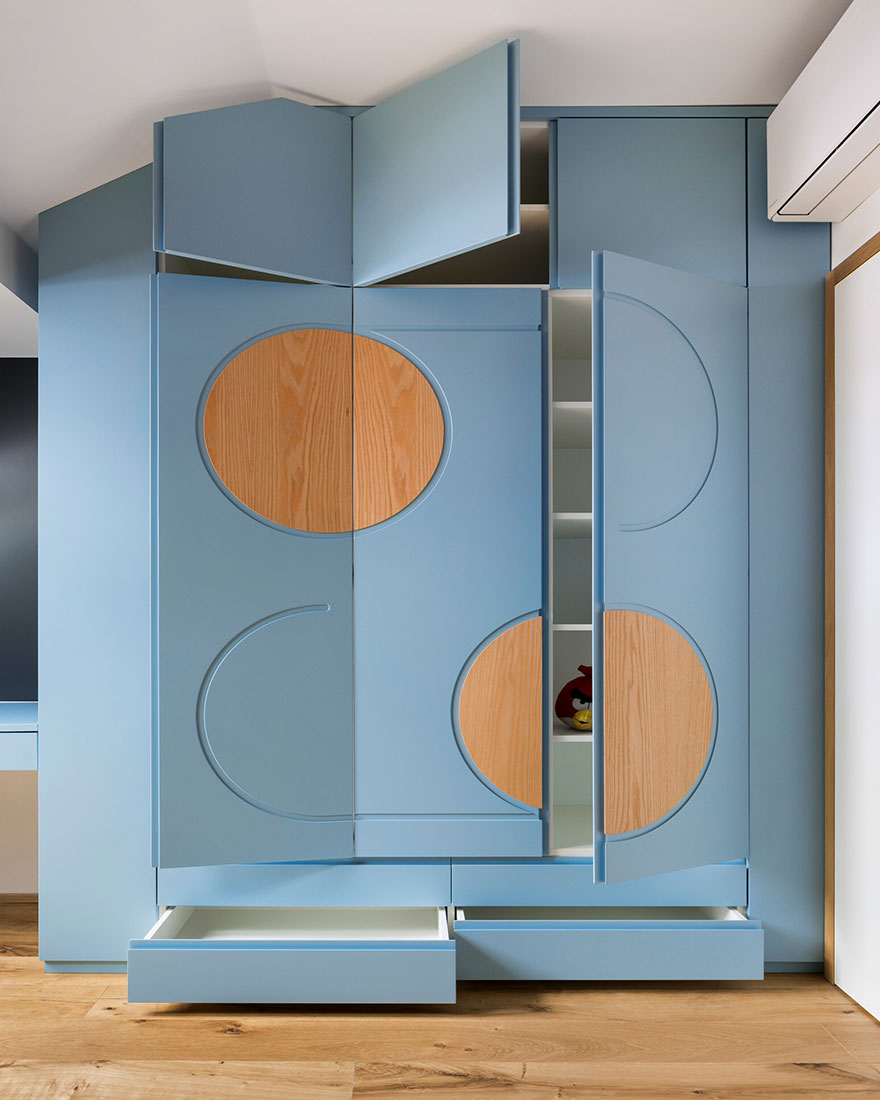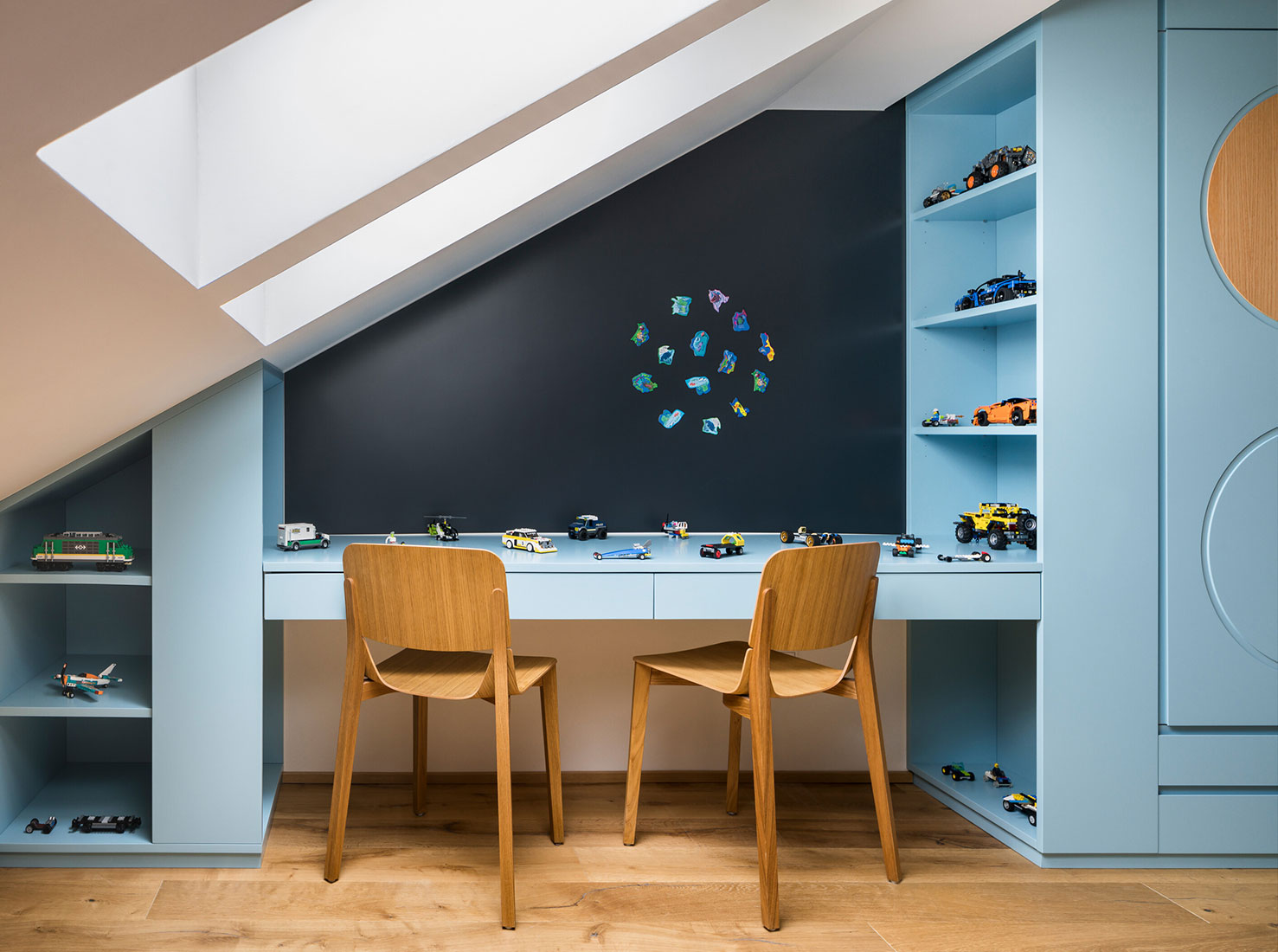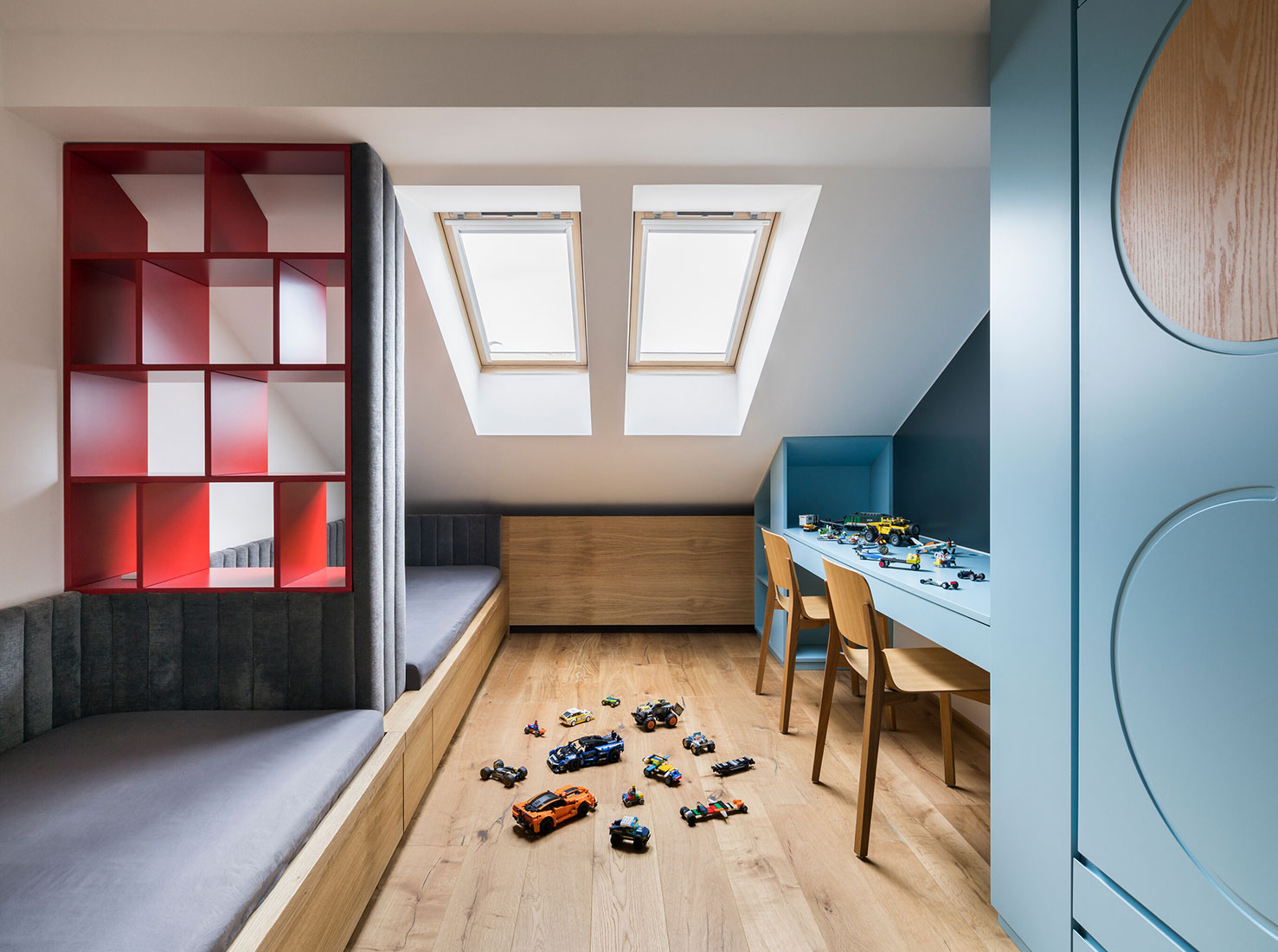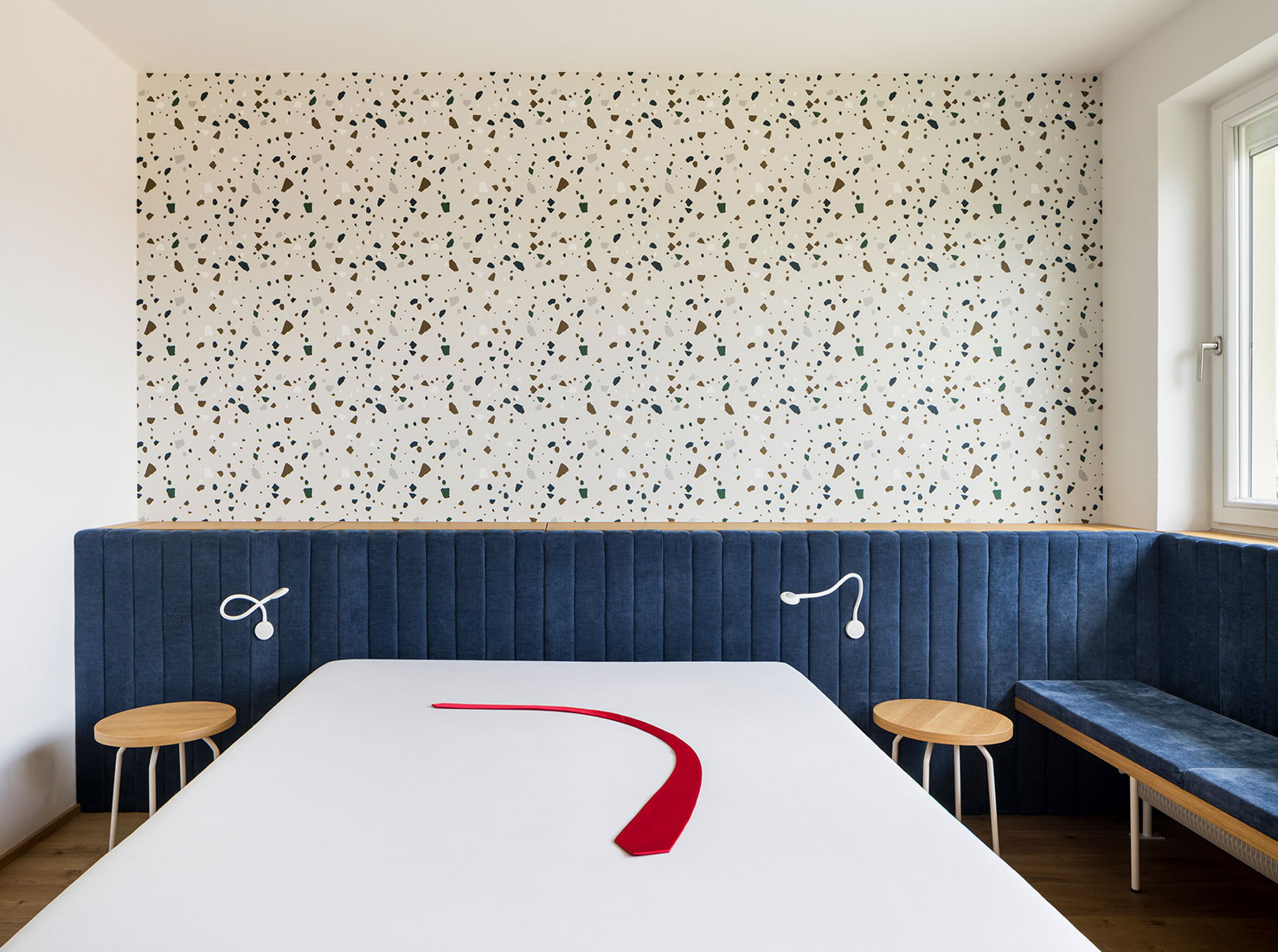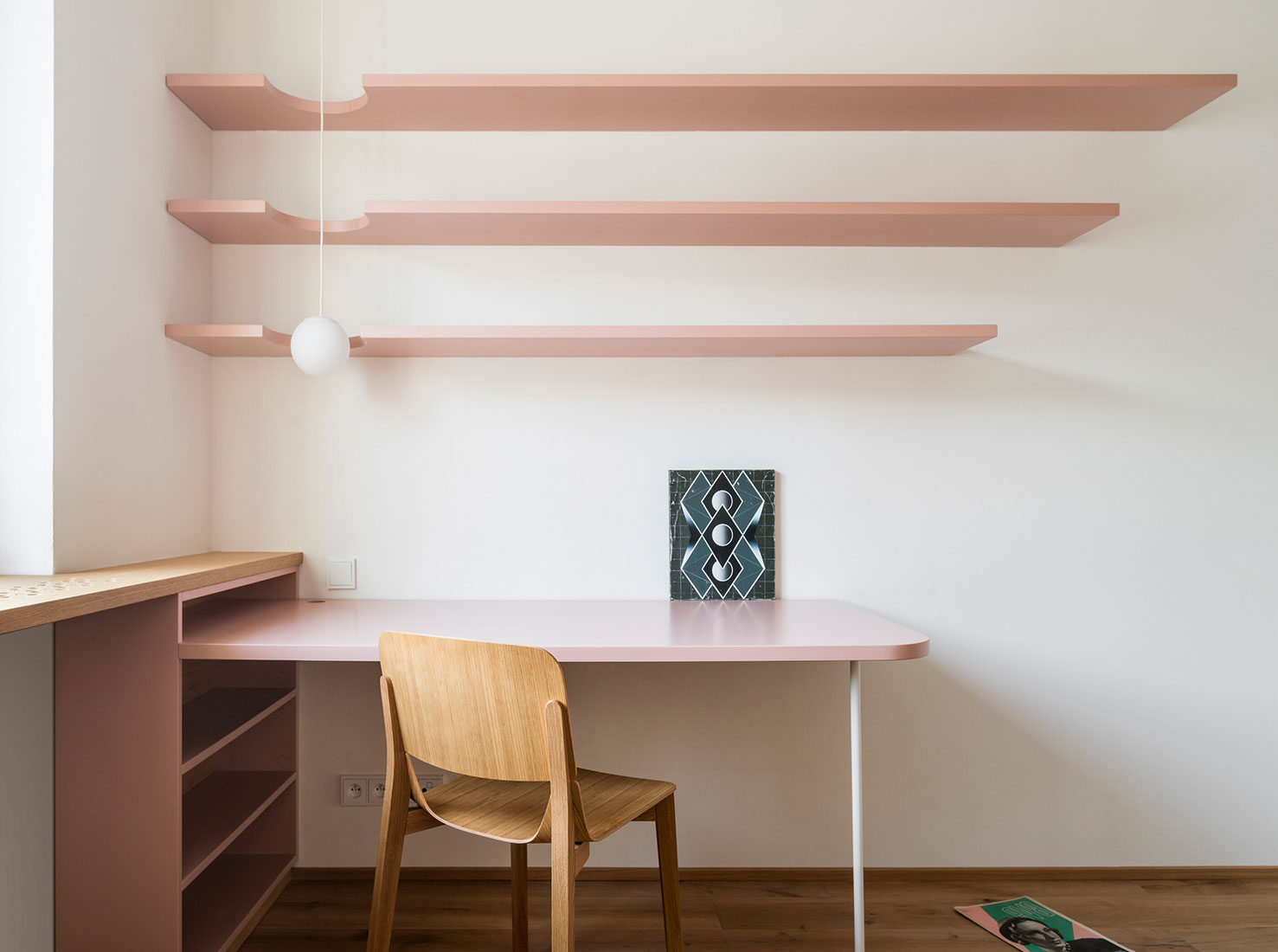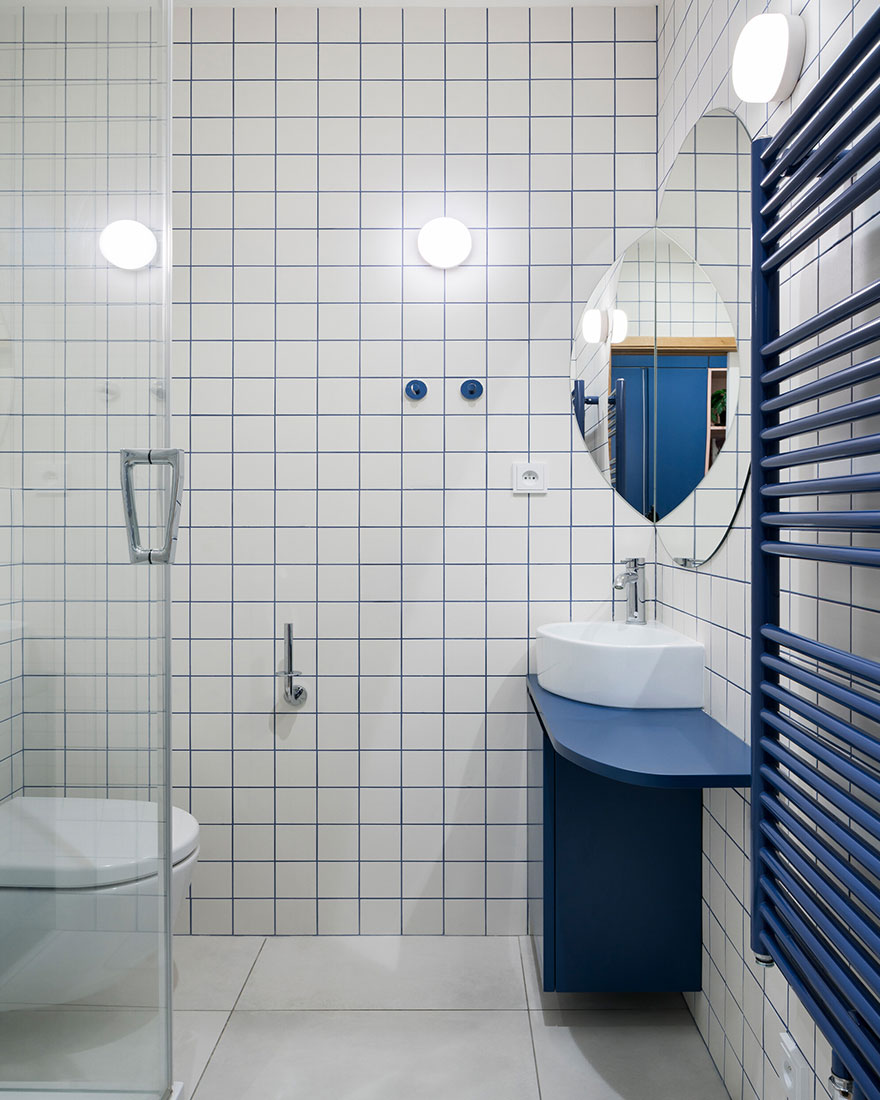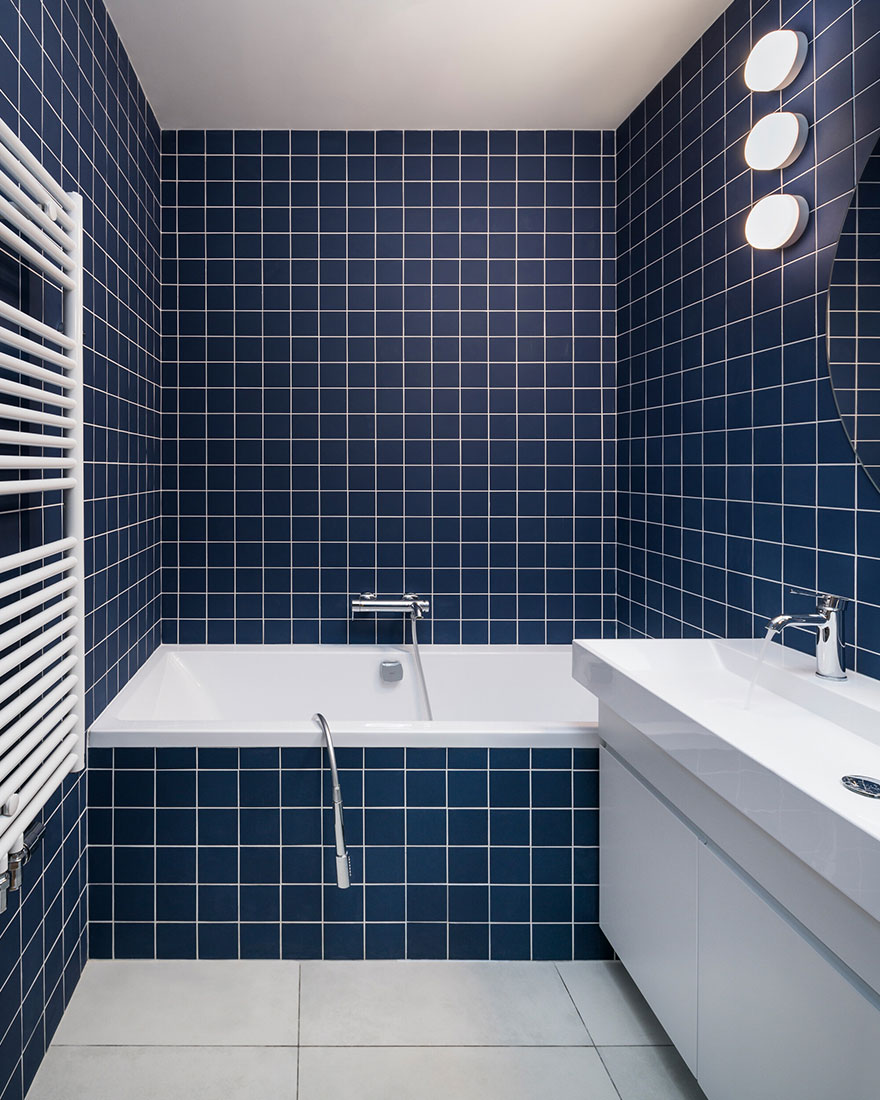 A photo: Studio Flusser
Via: Interior.ru / Translate by dezine spy