Crown Group has taken out the Best High Density Development award at the 2021 UDIA NSW Awards for Excellence for its $400 million Waterfall by Crown Group development in Waterloo, Sydney.
Described as Sydney's newest urban oasis, Waterfall by Crown Group is the latest in a series of projects that promise resort-style living and amenity to Sydney's residential apartment market, as envisioned by Crown Group's chairman and group CEO Iwan Sunito 15 years ago.
Beginning with the serene tropical oasis in the heart of Parramatta – Gallery by Crown Group, each new project since then has continued to 'push the envelope' and bring more spectacular and luxurious amenities normally found in five-star resorts around the world.
This vision – to create standout architectural landmarks with luxurious resort-style facilities – has now become Crown Group's signature point of difference in the marketplace.
Receiving the prestigious award, Crown Group's Development Director, William Lam says, "Waterfall holds a special place for the Crown Group team. It's a project where we really pushed the landscaping front and centre over the architecture. In a time when amenity is so important to our residents, Waterfall really has a great list of facilities and amenities.
"When we set out to do this project, Iwan set us a massive task to build the tallest man-made waterfall in the southern hemisphere. Against all the odds, we achieved the impossible and it's paid off!"
While resort-style amenities in Crown Group's projects have always been appealing to buyers, Sunito observed that this past year with numerous lockdowns has highlighted the need for premium amenities as well as well-configured apartments with multiple 'zones' for families to spread out.
"Waterfall by Crown Group completed in November 2019 so residents were quite fortunate to be able to enjoy the gym, swimming pool, jacuzzi, rooftop cinema and other communal facilities between lockdowns," he says.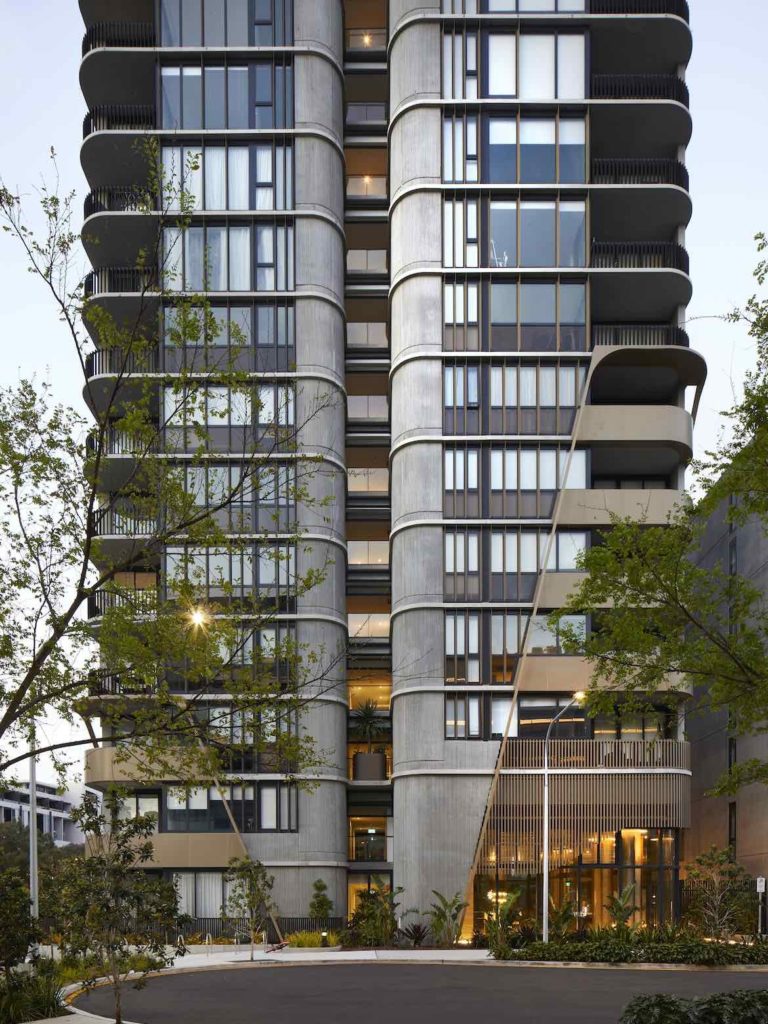 Waterfall by Crown Group has set a new benchmark for integrating nature into an urban setting and has created an exemplary new model for wellness-focused living, UDIA NSW says.
The judges noted the innovative cluster of articulated building forms offering high density accommodation that challenges the formulaic outcomes of similar developments; the quality of the apartments as well as the generous and thoughtfully designed communal open spaces; and the naturally ventilated corridors and lobbies with fixed window openings providing positive and healthy connections with the outdoor environment and ambience to these spaces.
Crown Group
crowngroup.com.au
Photography
Martin Mischkulnig
Via: Architecture & Design. / Indesign Live.