In the first phase of a larger masterplan for Cornwall's Watergate Bay Hotel, the property has created seven new beachfront lofts in the building previously occupied by Jamie Oliver's Fifteen Cornwall restaurant.
The spacious suites – the largest of which is 63m2 – combine the airy, modern feel of a city loft with warm textures, sustainable design, uninterrupted ocean views, and private access to the beach just steps away.
London-based architecture firm Tate+Co were asked to renovate and convert the building for use as hotel rooms, subdividing the open-plan space and adding roof lights to bring natural illumination and ventilation. A flattened roof also allows the retrofitted project to sit more harmoniously within the seascape. Guests will benefit from floor-to-ceiling views of the bay too, with all the eaves change and window heads raised.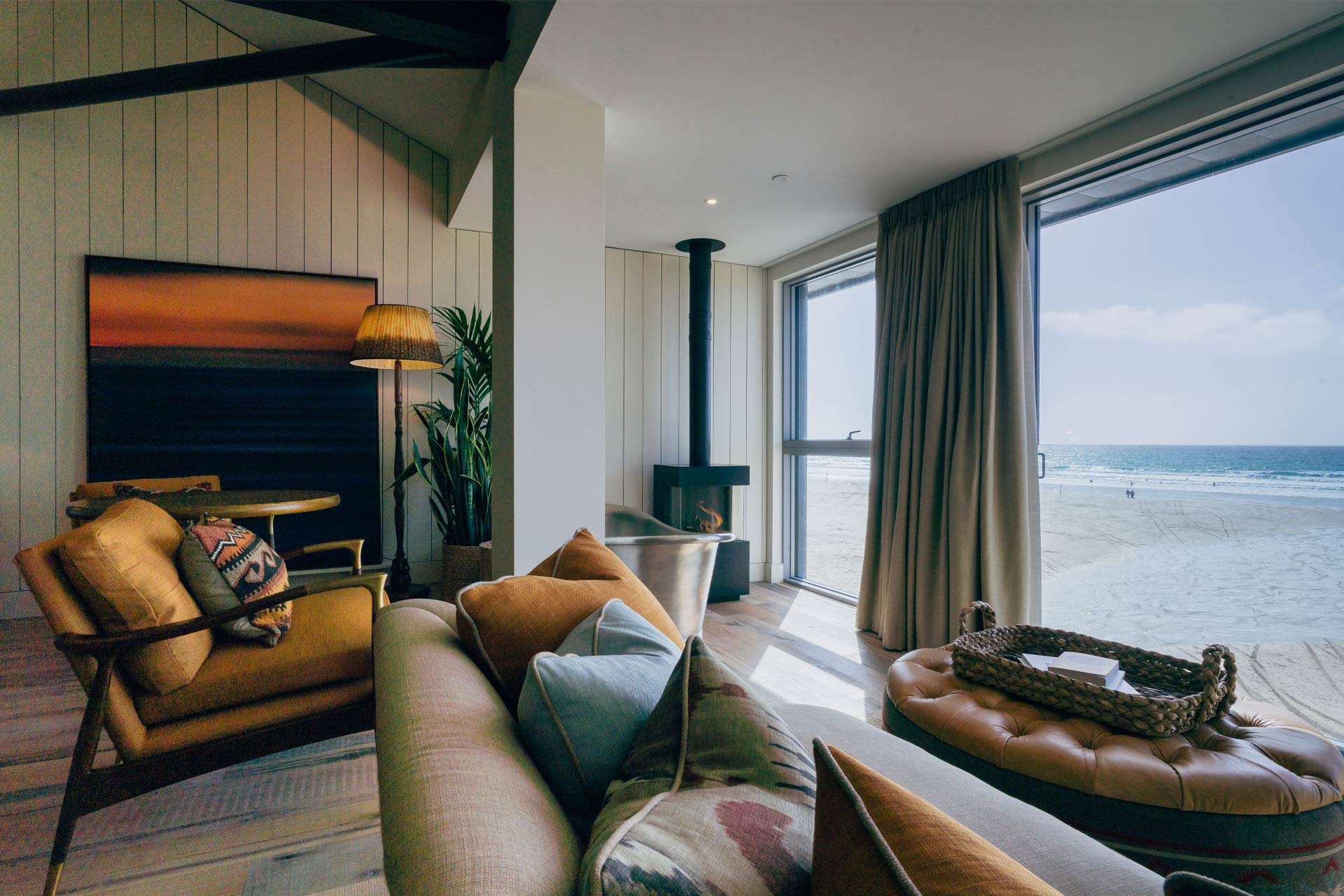 The interiors were dreamt up by Cornish designer Matt Hulme of Dynargh Design, who was tasked with creating a series of double rooms and family suites that feel appropriate with the setting while serving as highly functional spaces. This was achieved by using repurposed materials and vintage furniture, as well as a fresh colour palette, while pendant lighting provides a sense of warmth and intimacy as the light fades.
The resulting building has a robustness – suitable for the local coastal design language – that contrasts with the contemporary interiors to provide a cosy 'home from home' environment. It demonstrates that creative re-use of existing buildings can offer elegant spaces while also allowing for a more sustainable future.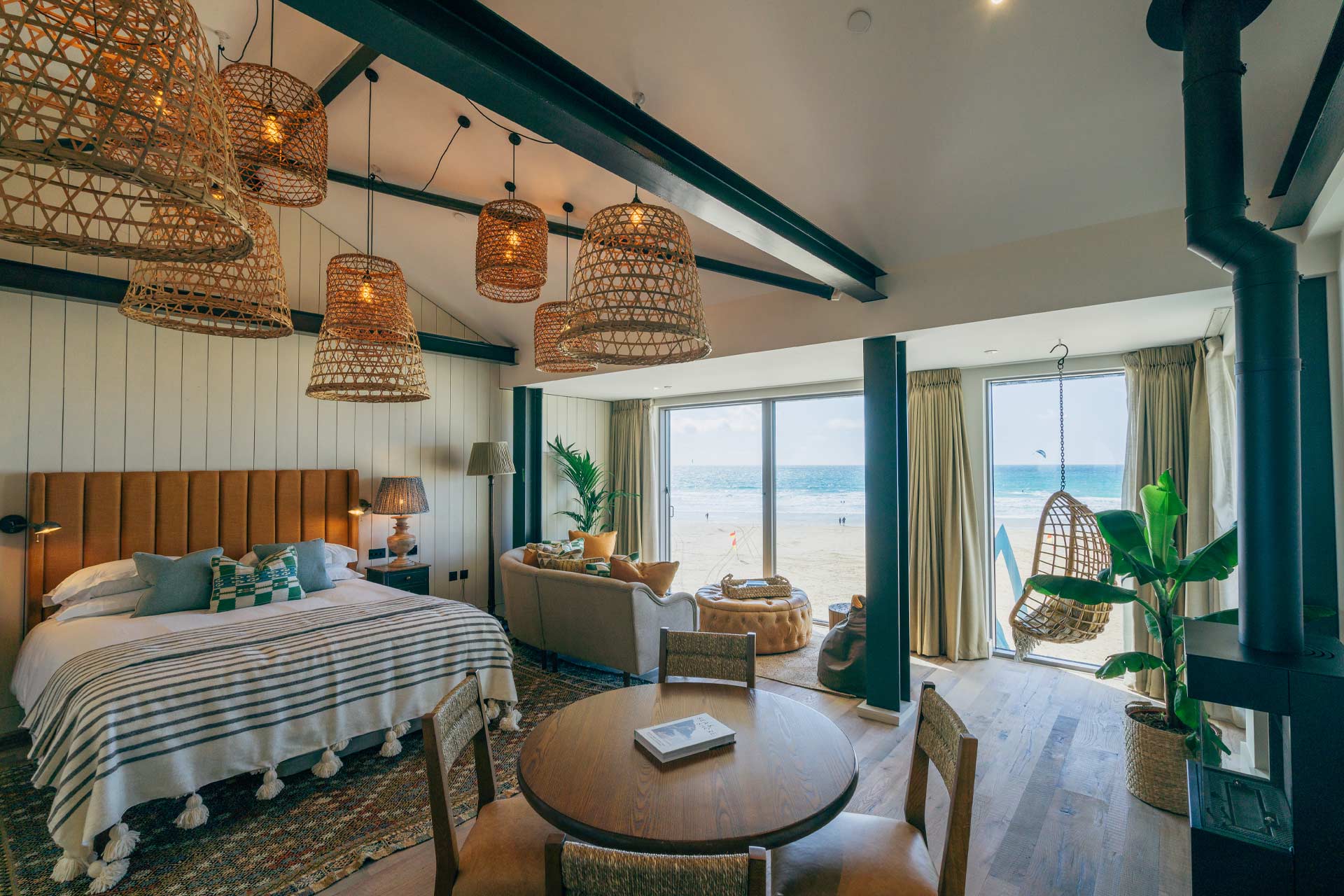 "Our practice is dedicated to creating low-energy, sustainable buildings that consider their surroundings," says Jerry Tate, Director at Tate+Co. "Watergate Bay is a great example of how this can be achieved in a simple and effective manner. The rooms offer unparalleled views of the bay, with direct access to the beach. We hope this kind of project can be replicated to support the local economies of our coastal communities."
Will Ashworth, CEO at Watergate Bay, adds: "We're pleased to see our hotel occupy an existing structure and transform it into something completely new. The rooms offer a great vista for guests who want to sit back and enjoy the views. Tate+Co have cleverly reworked the existing buildings to create extraordinary spaces."
CREDITS
Photography: © Lewis Harrison Pinder
The post Cornish restaurant repurposed as beachfront hotel suites appeared first on Sleeper.