It 

is

a very quiet pure residential area on the outskirts of Taipei City

, on the edge of the mountains. The apartment is located next to a grove 

, and the height is just at the place where the branches are dense. The overall concept is born from the tree, and the tree top is the house. A quiet residence full of greenery, ventilation and smooth circulation.  

There are

 2 floors, the first floor is The main living space, including kitchen, living and dining room, one room and one bathroom, a studio space and a guest room after a staircase. 

First of all, the front balcony that had been pushed out was restored, the external bay window was removed, in the original Floor-to-ceiling windows are installed on the interior and exterior lines. In addition to better light, the outside scene is fully introduced into the interior, which is visually spacious.  

The ceiling is made of wood with natural texture, bringing trees into the room. Emphasizing the horizontal extension of the space, dilute the old The sense of restraint brought by the low ceiling of the house. 

The stairs that were originally covered in the compartment were opened up, and the stairs that were originally inconvenient and too steep were enlarged and slowed down. The perforated metal plates were used as the steps, and the grids were The handrail reduces the weight of the body and allows the light to penetrate, so that the bottom of the stairs is no longer a dark corner. And let the light reach the core of the house. The 

bathroom can also be directly connected to the back balcony, and a glass sliding door is used between the living room and the living room. Smooth front and rear space and let light in. 

The owner who loves culture and tourism has a lot of art collections and his own works. The studio space on the upper floor is covered in white, which is the owner's private small gallery.

The basic building materials used in the display of collections and work materials are also deliberately reduced. Type, only use wood, cement powder and ceramic tiles. In the kitchen, the simple white panel is matched with the stainless steel countertop, which brings out the warmth of the old-style brick red ceramic tile on the back wall. In the living room, the floor is made of terrazzo The tiles and wooden ceilings echo the exposed floor slabs. The whole is simple and simple. There is no strong style or deliberate carving. The focus is to introduce the greenery of the tree tops outside to create a space where you can meditate. 

Here, we try to find The original intention of the architect more than 40 years ago, although it is difficult to restore after several resale and changes, we try to restore the original concept of smoothness, coexistence of people and the environment, no longer expand outward, and modestly retreat to its proper position
Architects : ST Design Studio
Area : 100 m²
Year : 2021
Photographs :Hey! Cheese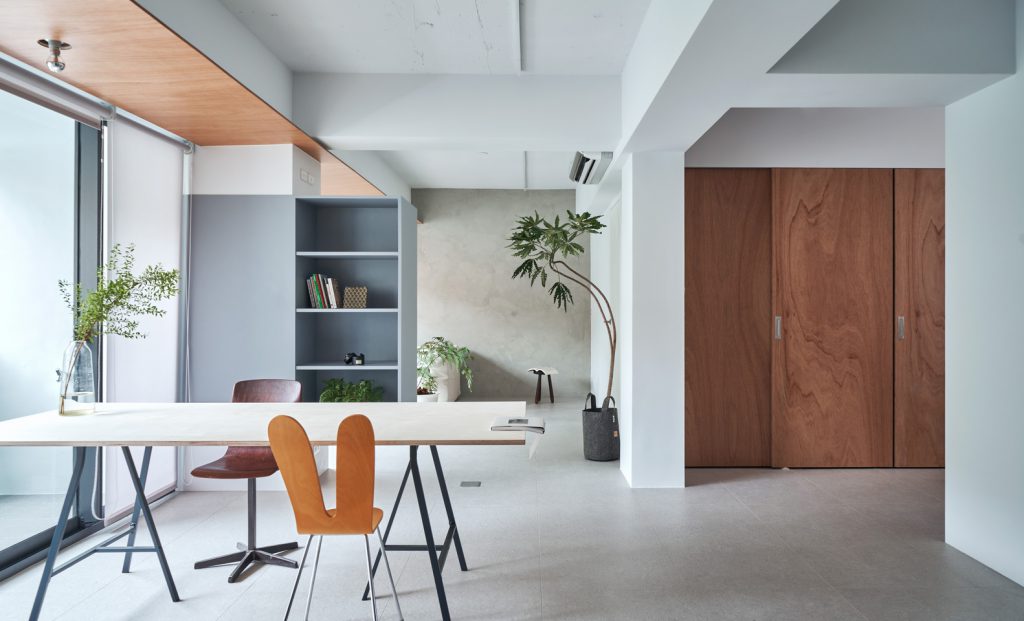 The apartments are green, airy and peaceful where residents can feel the natural surroundings. Peaceful space free from outside distractions.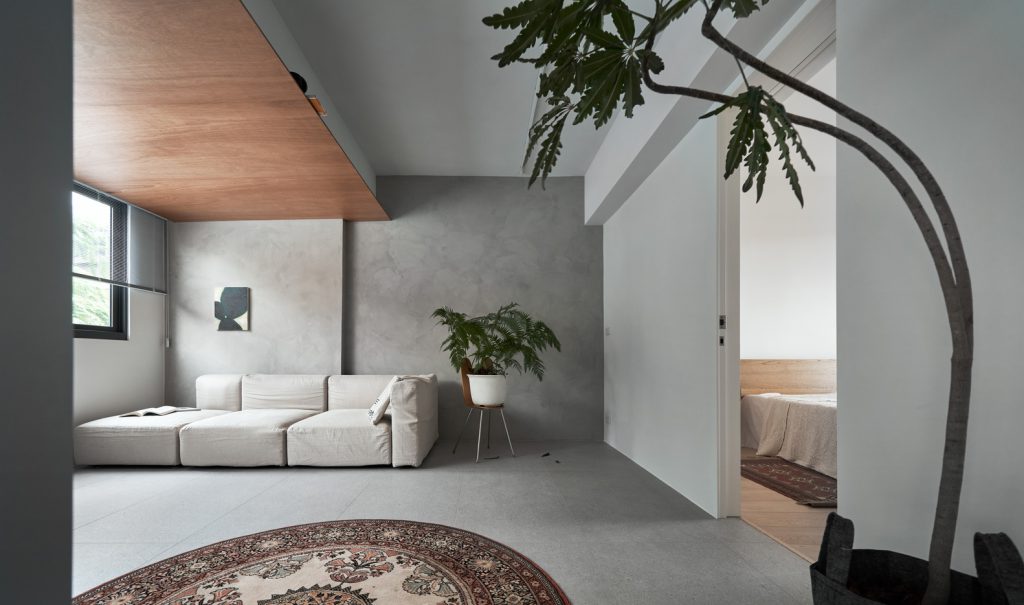 .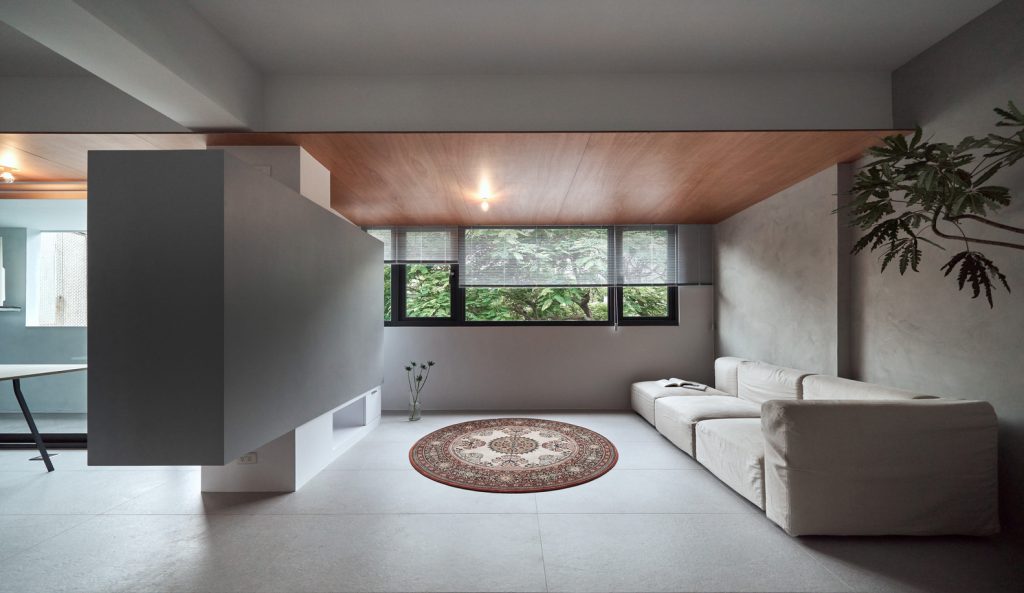 The apartment consists of 2 floors, the first floor is the main living area. including a seating area dining area, kitchen, bedroom and bathroom.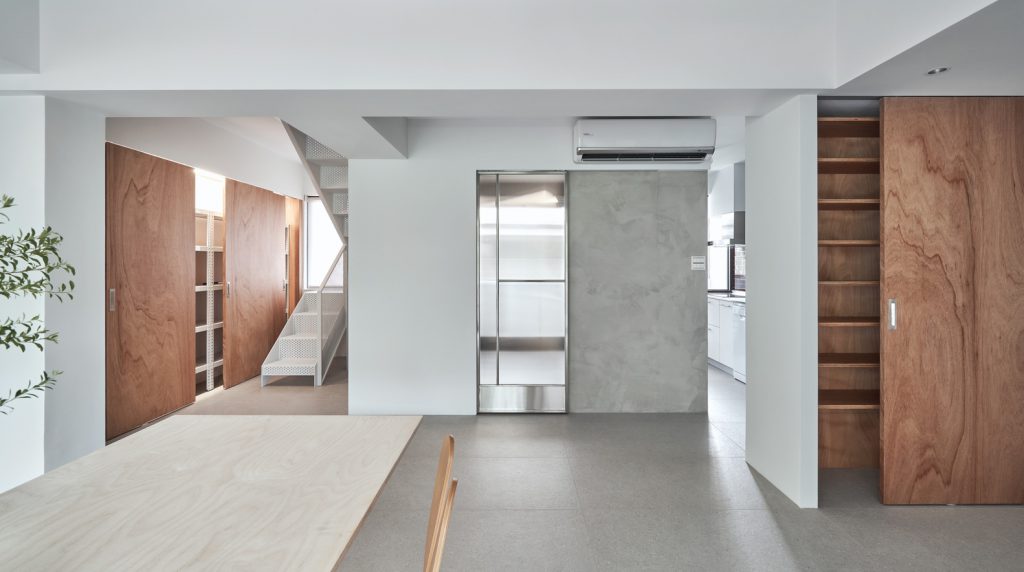 Stairs leading up to the studio and guest rooms. is an open space. The ceiling is plywood with natural texture and color. Trees are an important element of design.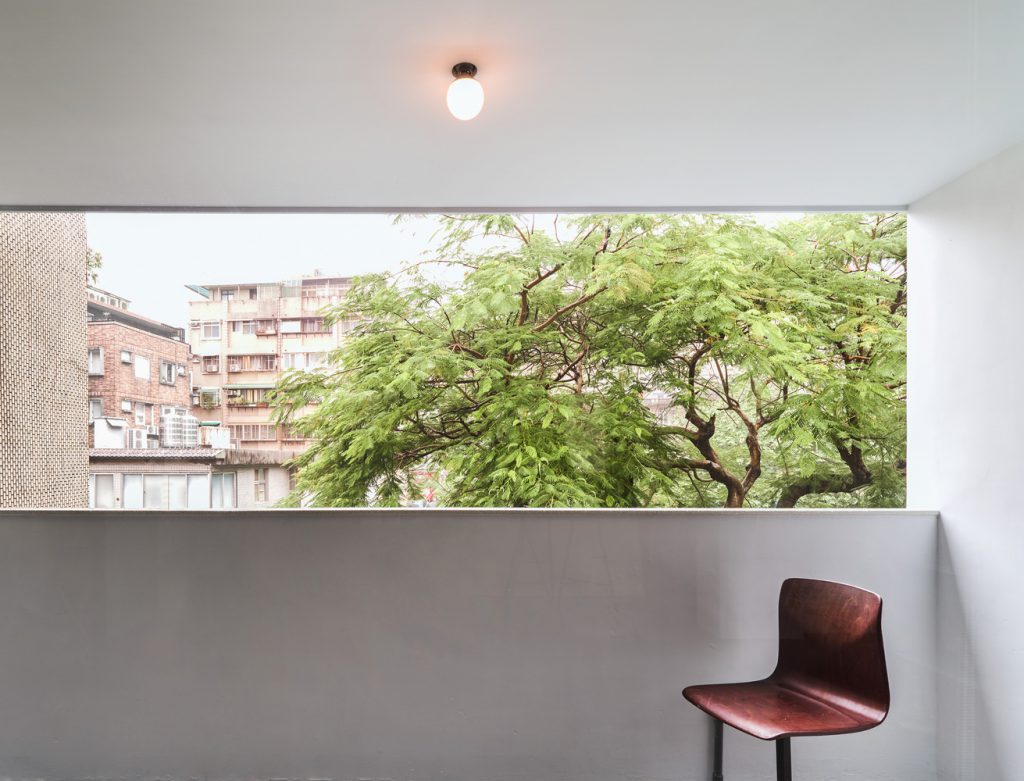 .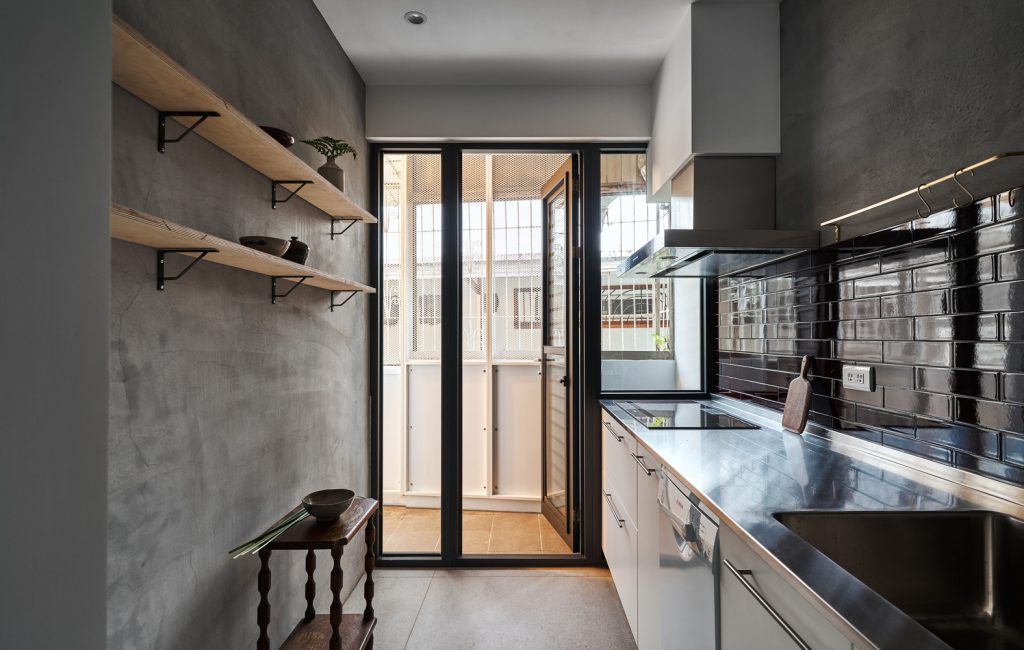 The original hidden staircase was opened and the steps are wider and safer. The steps are made of perforated sheet metal. and the railings of the stairs are made of metal mesh.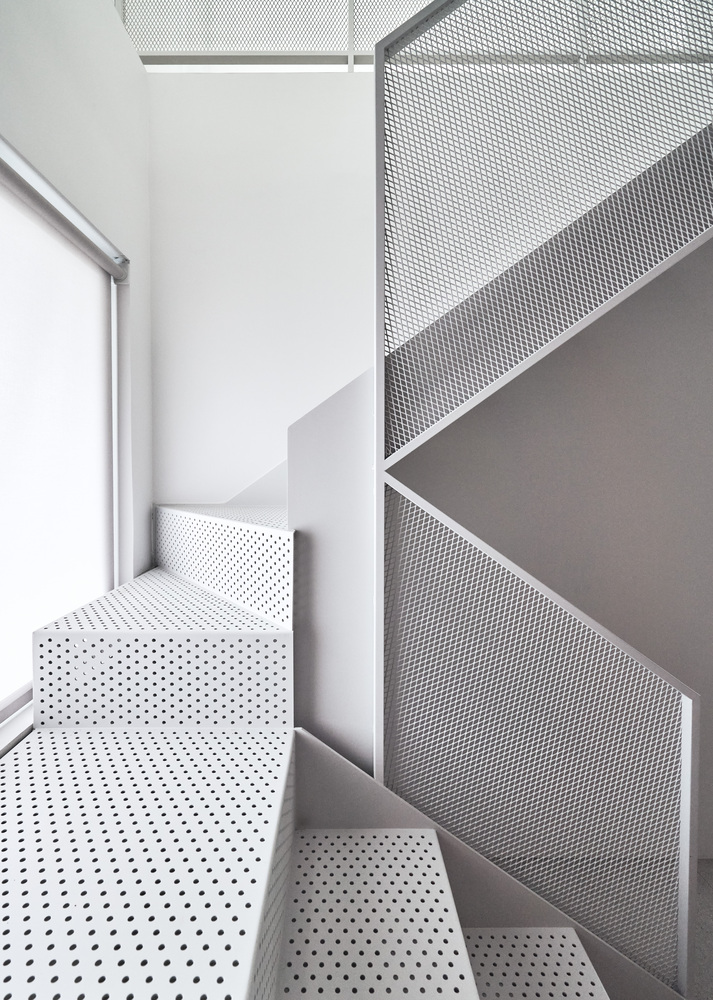 .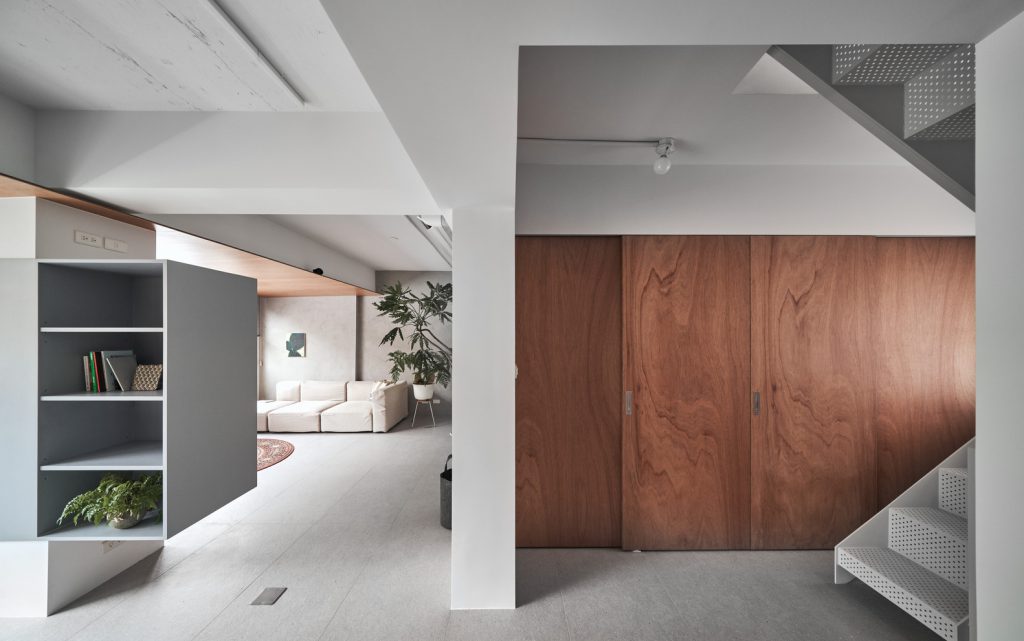 Creating a bright and simple space for a private and peaceful lifestyle.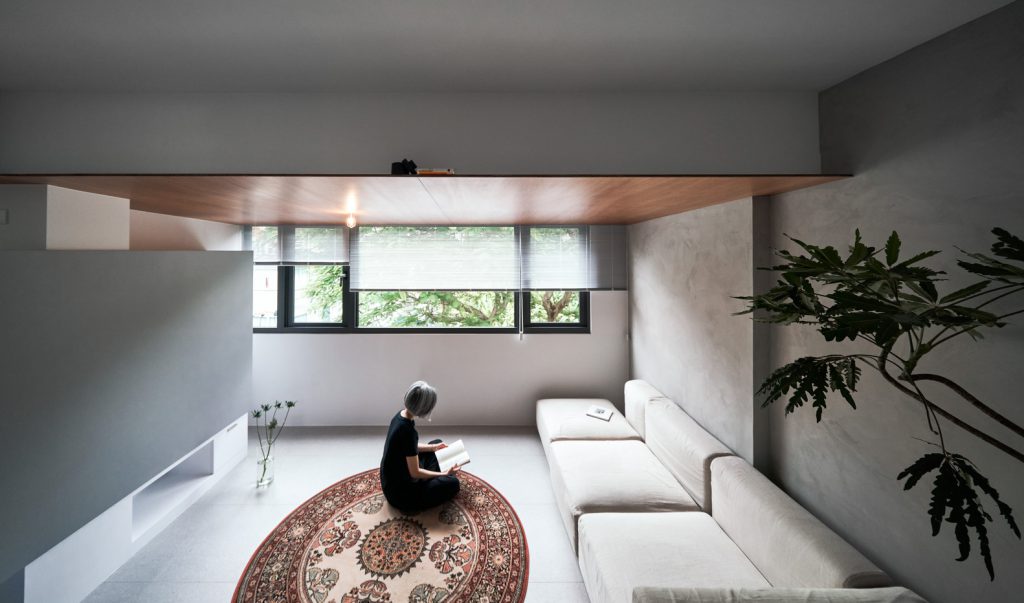 .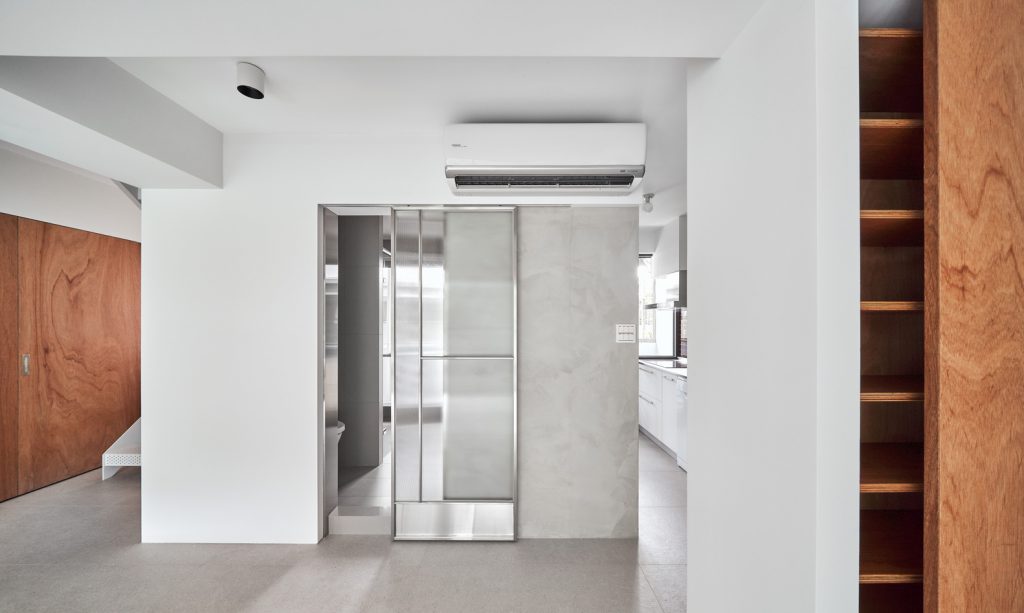 The upstairs studio is all white and serves as the owner's personal gallery which exhibits his own collection and works.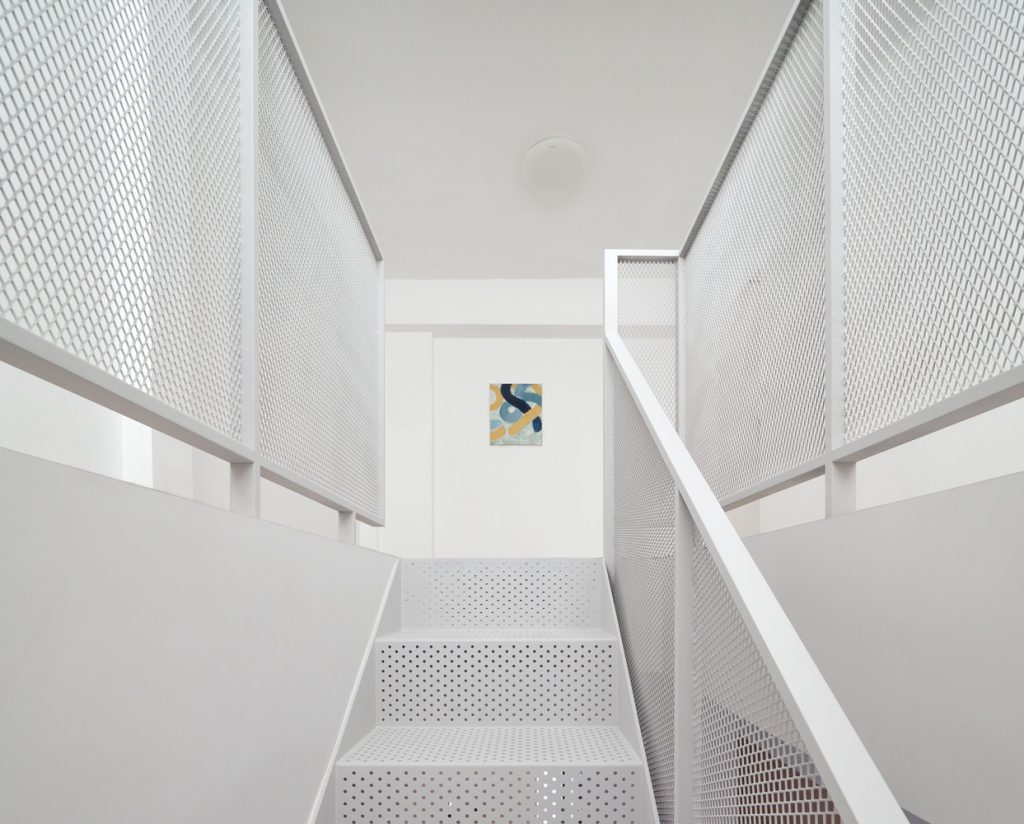 .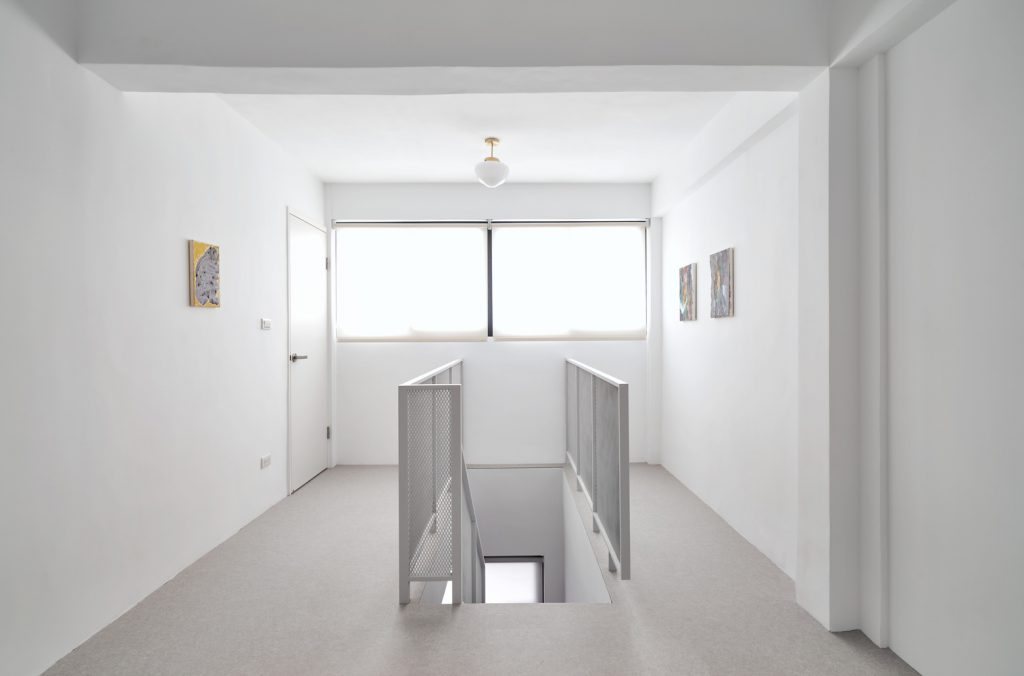 .
.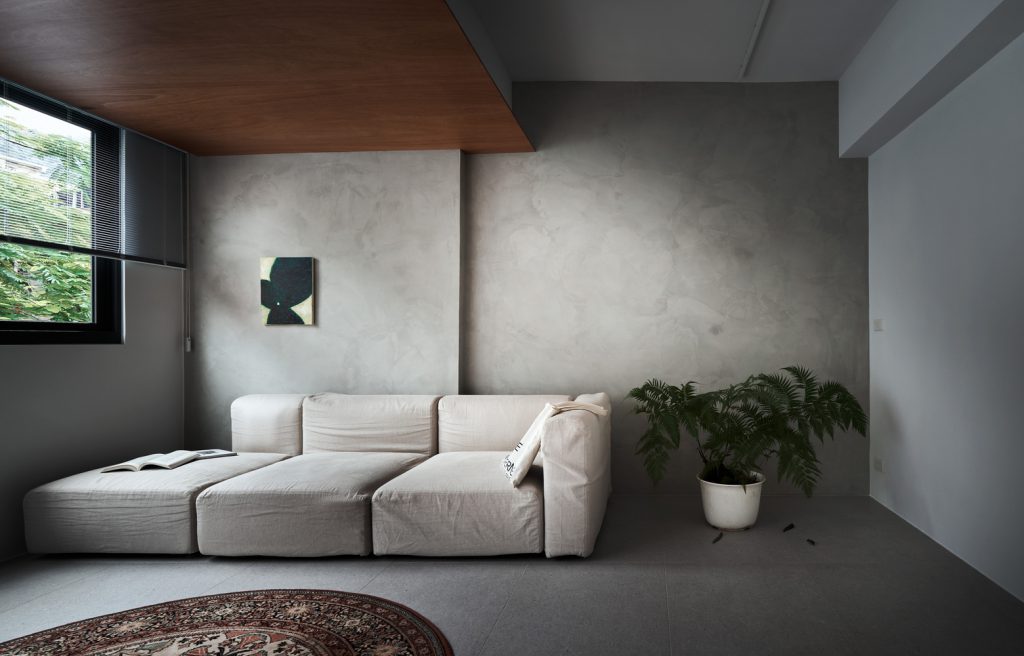 .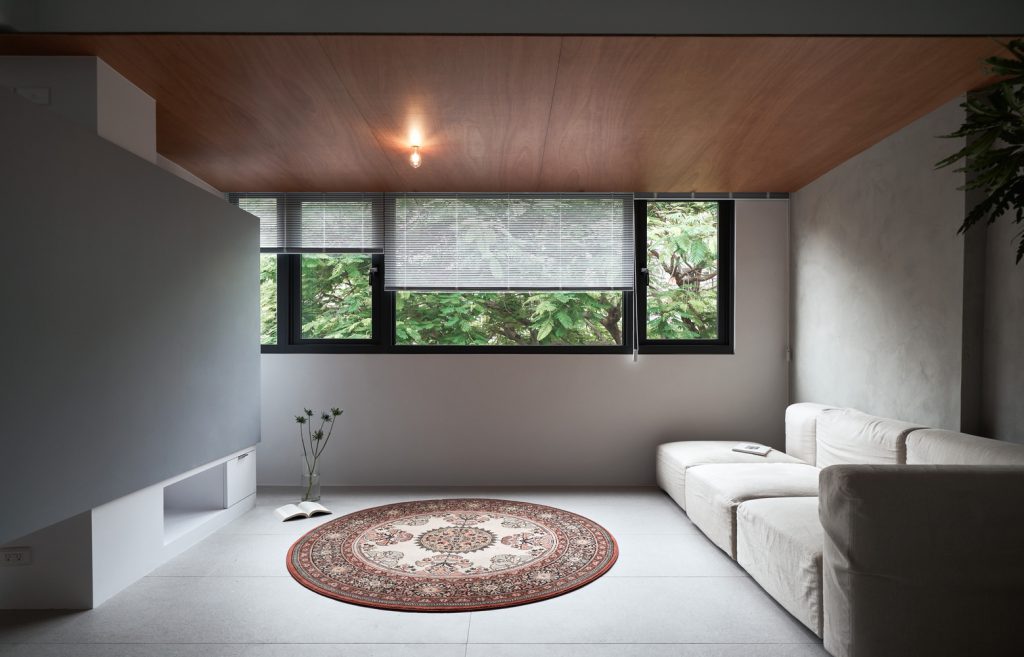 .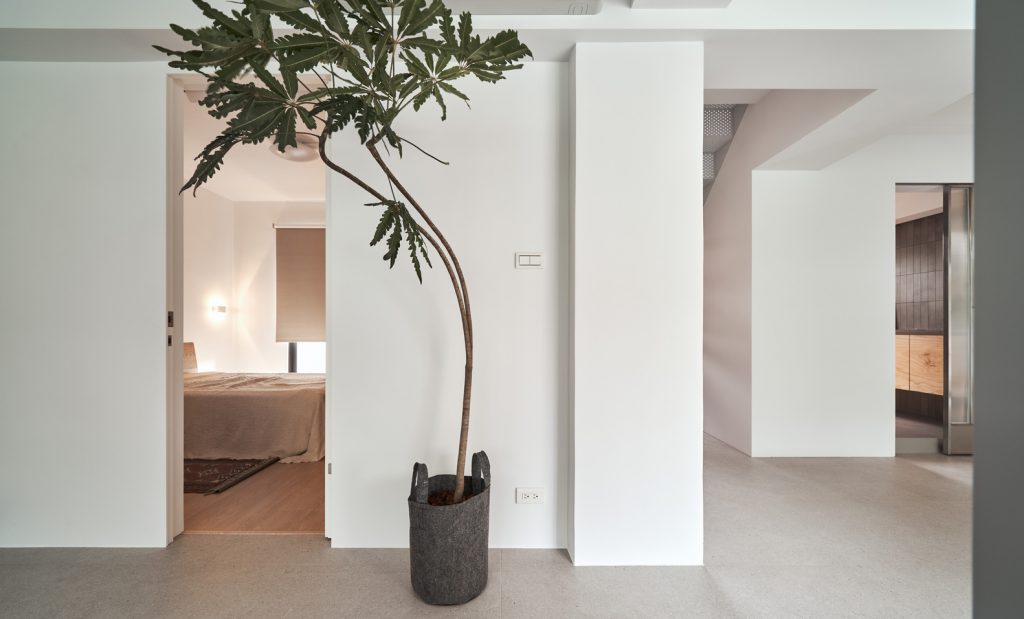 .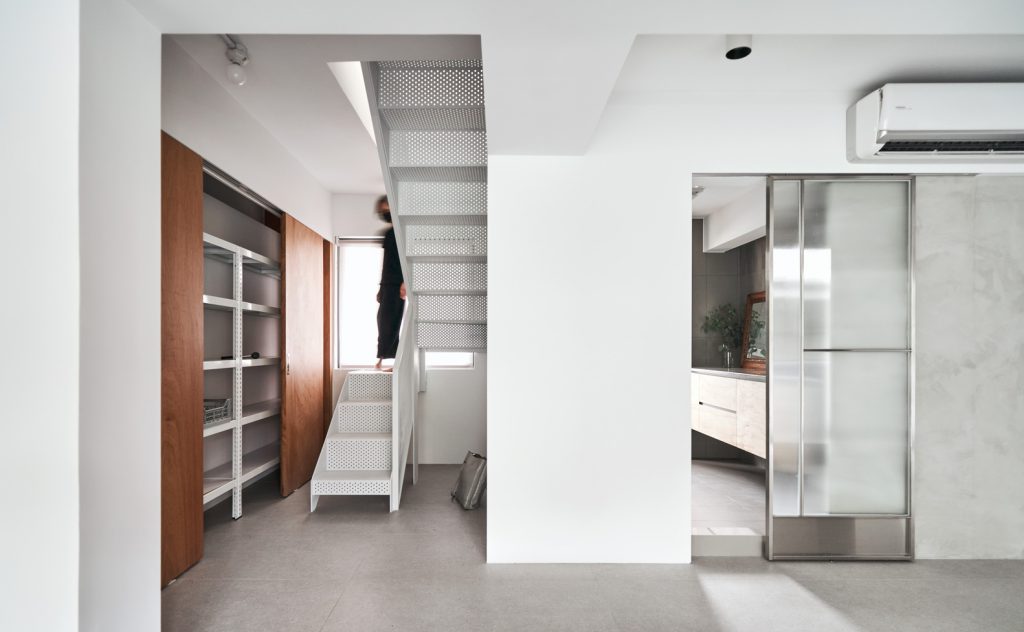 .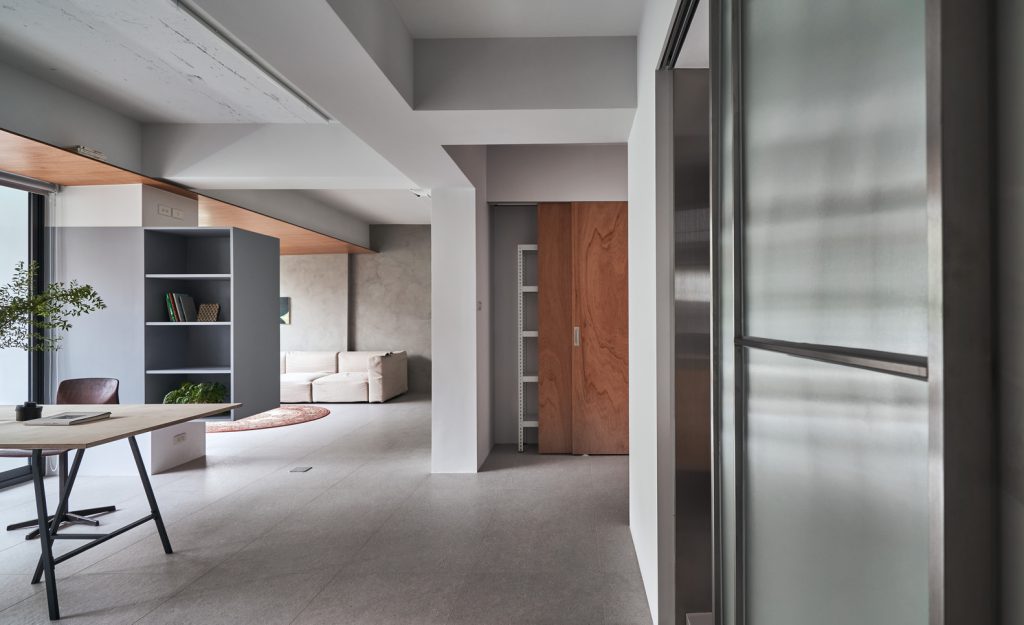 .
.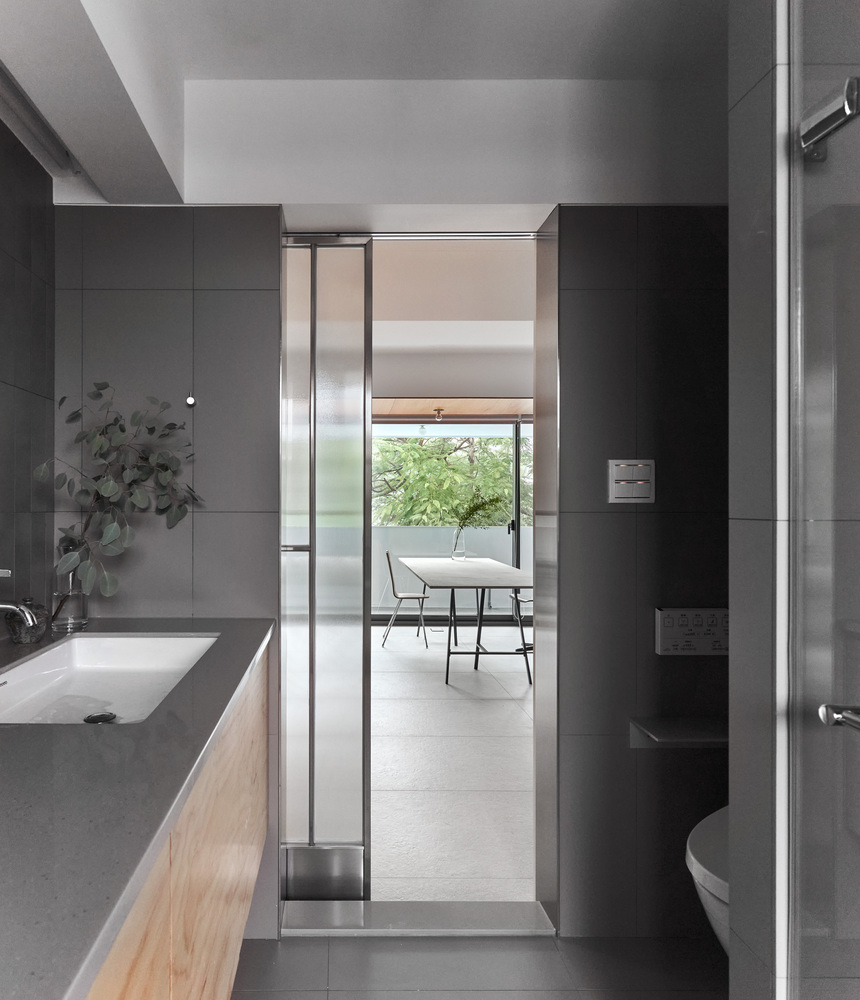 .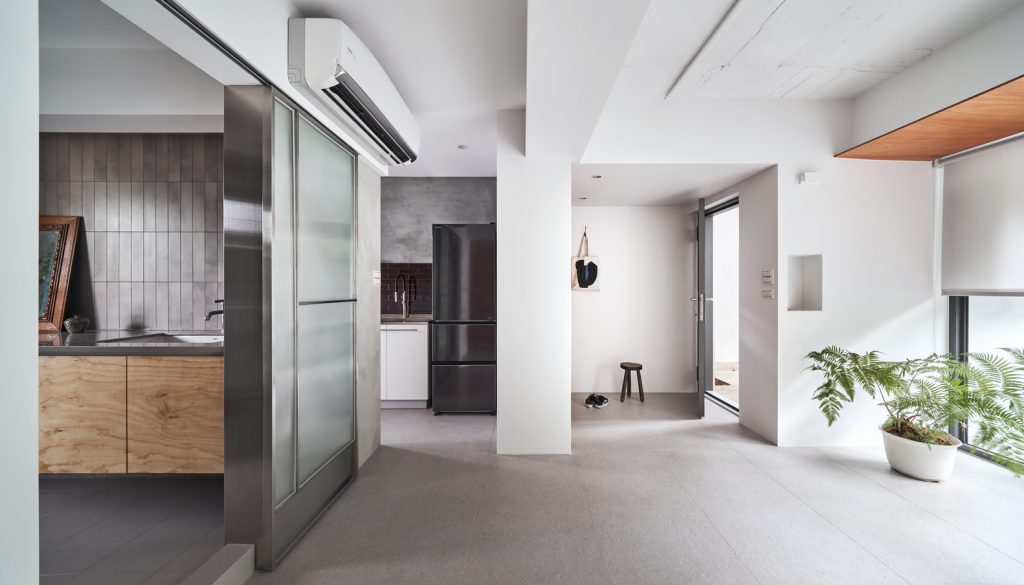 .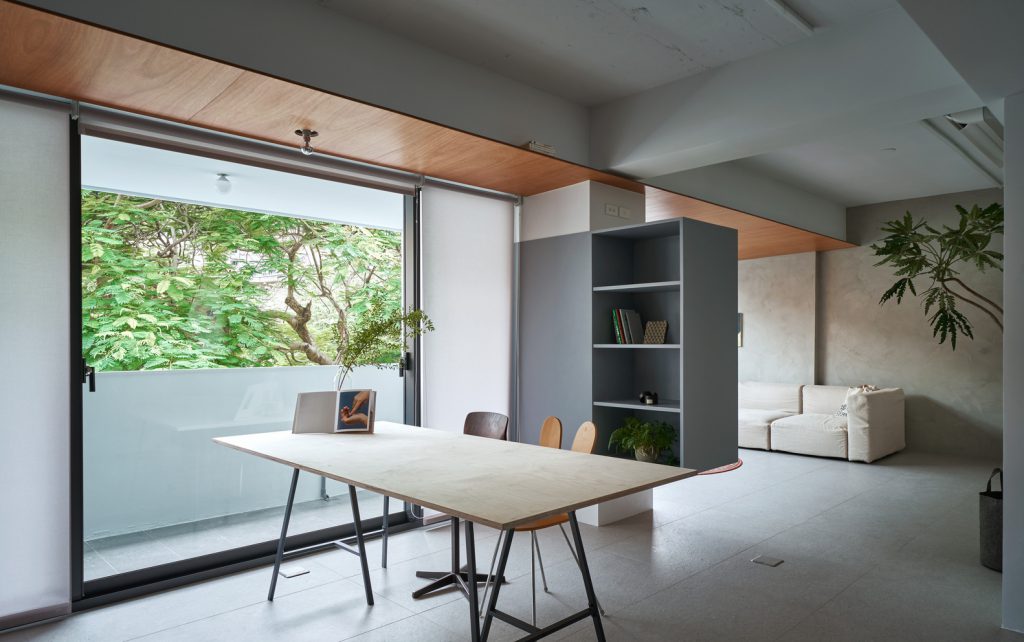 .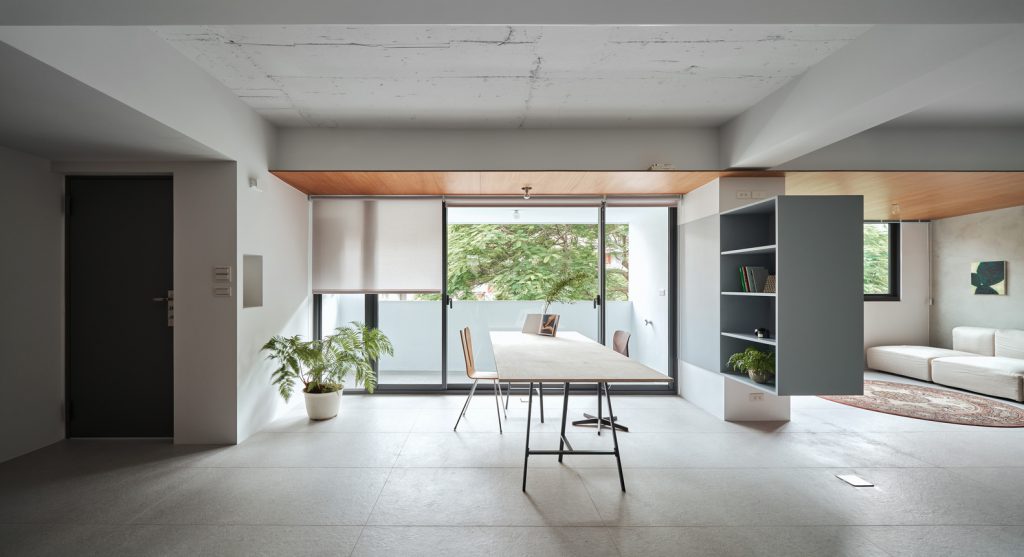 .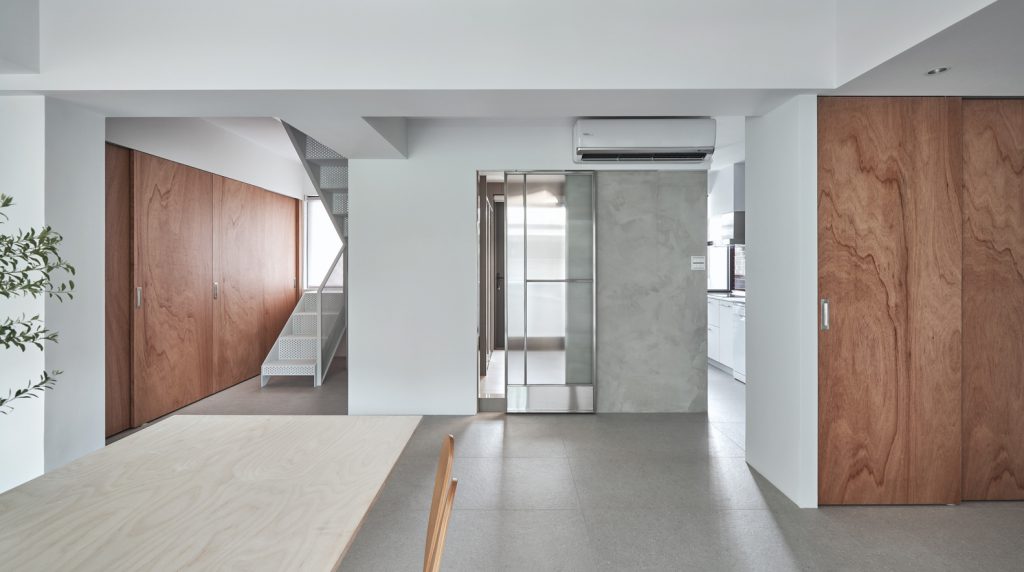 .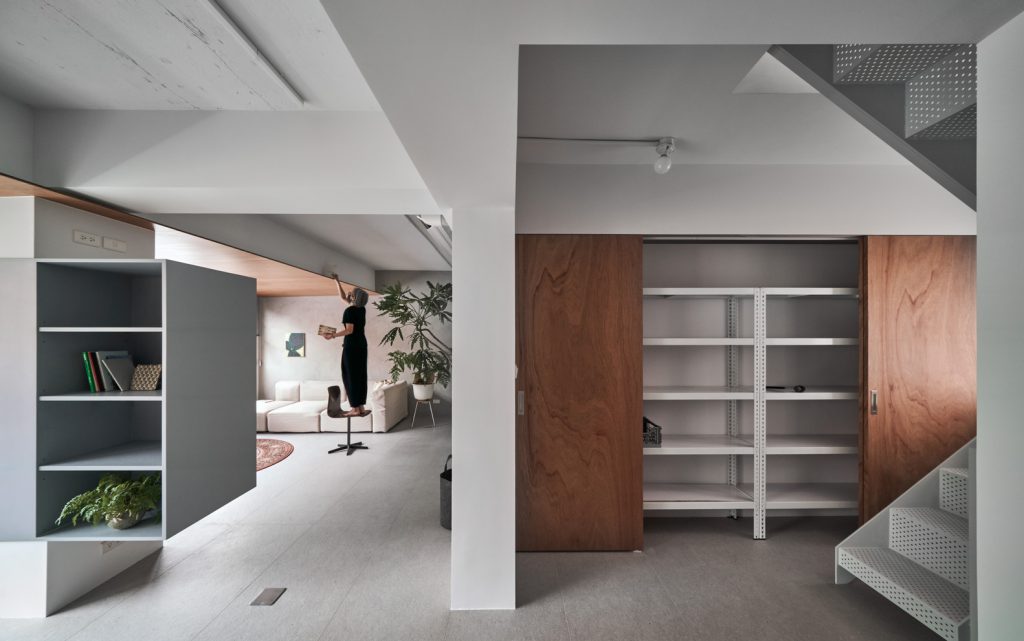 .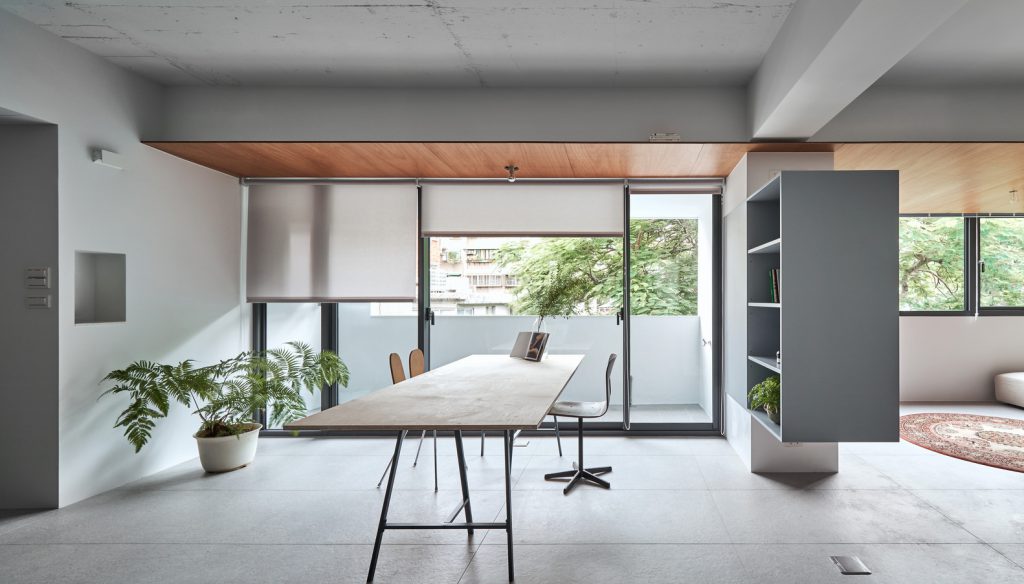 .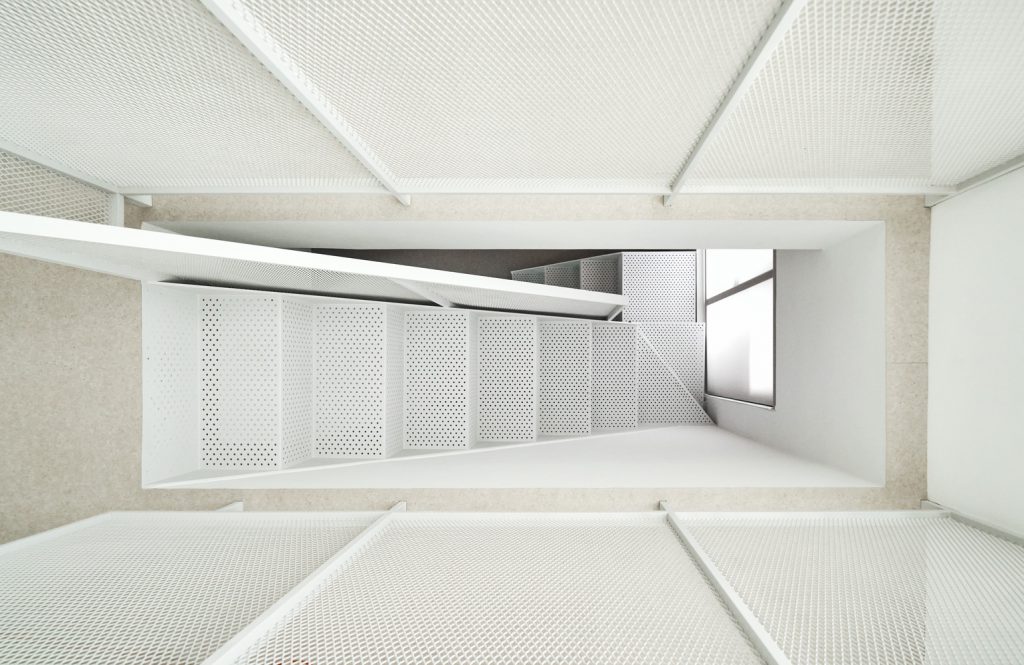 Floor Plan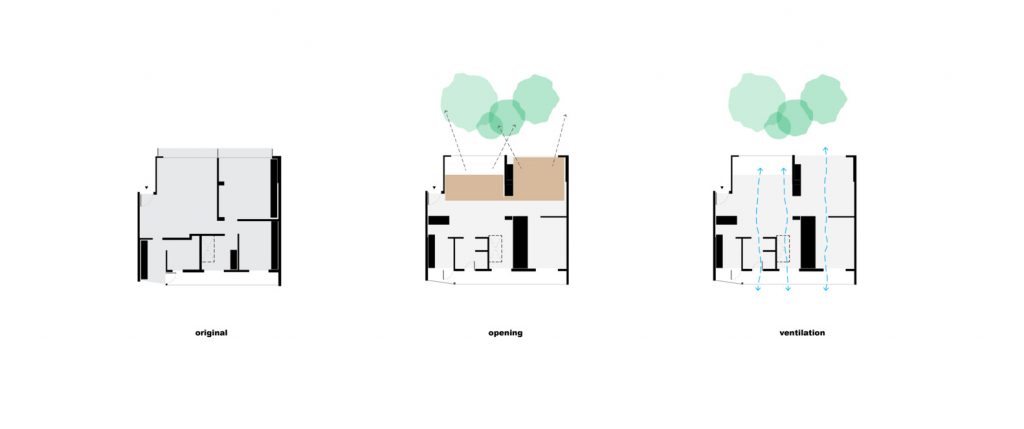 .
Cr. Archdaily