The Takeru Shoji Architects studio,run by renowned Japanese architect Takeru Shoji,is responsible for the design of Hara House,a detached house located in an old farming village on the shores of the Sea of Japan called Nakanoshima.
The architectural landscape of this small community (like that of many others in the Asian country) has changed prematurely because of buildings that have not been able to respect the master lines that defined the spirit of the villa, and by extension, that of its inhabitants. The goal of Takeru Shoji and his team for this project was to rescue the aesthetic and cultural values of traditional Japanese architecture and equip it with the advances and vision of contemporary design and architecture.
The result is a single volume (based on a-framemodels) that is structured internally from a commonly used central space with street access. "The storage sectors, partitions and private rooms have been eliminated as much as possible, to simulate a large open space that adapts to the needs of the user," they say from the studio.
Although it lacks windows as such, the porch and the main entrance (such as its translucent sides) feed natural light to all rooms.
Completely covered in wood, with traditional furniture and built on a system of pallets and pylons typical of the area, Hara House stands as a brand new symbol of tradition and modernity. "We have created a space where the neighbors, friends and children of the area can easily access, to chat under the porch. A house open to your community," project managers confess.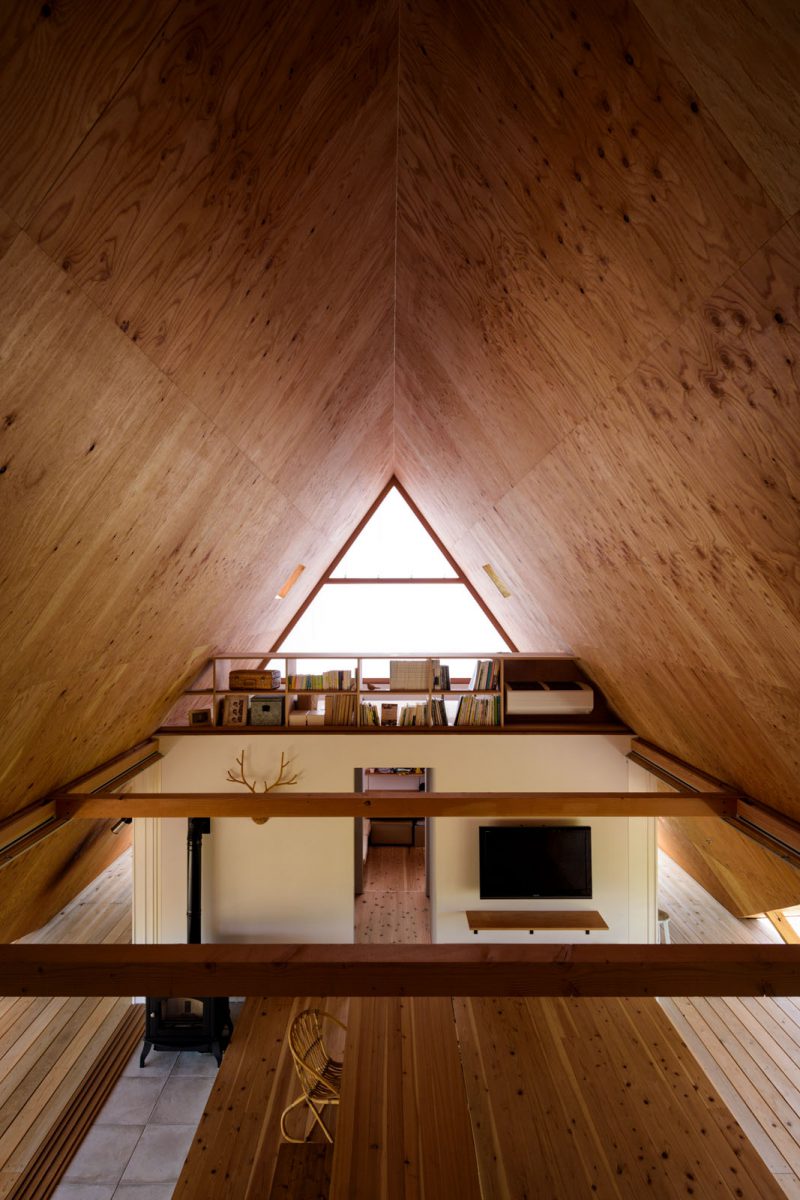 Comments
0 comments